Click for Free
Calendar
Event Submission
---
Click here for your



basic Portal listing!
---

---
LOKKEN FINANCIAL SERVICES
Wes Lokken,
MBA, Owner



830-868-2492
603 West Main Street
Johnson City
lokkenfinancialservices.com
wesalokken@gmail.com
Over 25 years experience. Serving Blanco County and surrounding area. Local, accurate, economical service. Tax problems? I can help. Registered IRS Taxpayer Rep
Stop by for introductory consultation
---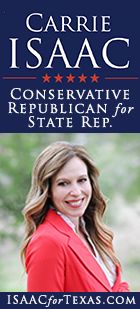 ---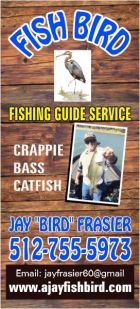 ---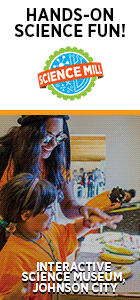 ---
RAGING WATERS
RANCH
Goats, Hay,
Firewood, Eggs
512-787-3227
Johnson City, Map
---
Cedar Posts &
Western Furniture



Deleon's Outpost
512-470-6186
Johnson City, TX
---
COFRAN'S PC &
TECHNOLOGY HELP
- - -
Online, Remote
Tech Support &
Call-In Help Desk

Virus? Frustrated?
PC slowed down?
We can tune it up!
Internet, Wi-Fi,
Websites,
Email, Outlook,
Social Media,
Tech Marketing,
Excel, Quickbooks,
Zoom, TeamViewer,
Carbonite
** PC Repairs **

BSEE, MBA, xCPA
Veteran, Tech Officer

281-300-7177
Johnson City
info@cofran.com
www.cofran.com
---
"The Web Guy"
WEB SITE DESIGN
& MAINTENANCE
Economical
& Effective
281-300-7177
Johnson City, TX
info@cofran.com
cofran.com


---

"Business Coach"

COST CONTROLS,
EFFICIENCY &
BETTER STRATEGIES
= MORE PROFIT !!

Economical
& Effective

281-300-7177
Johnson City, TX

info@cofran.com
cofran.com


---

---
---

---

Texas Dept of Agriculture
---
Support the

---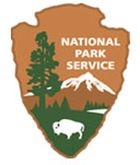 LBJ National
Historical Park
---

---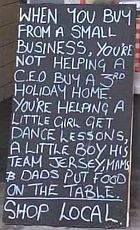 ---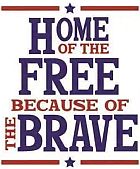 ---

---
---

---

Cofran's Texas . . .
Hill Country Portal
A Powerful Information Database & Gateway Service for the Texas Hill Country

Use above MENU To Find "All Things In The Texas Hill Country"

City Directory Listings For:
JOHNSON CITY, Texas
LOCAL ATTRACTIONS
Back to Johnson City:
Profile
Click on category below for detailed listings in Johnson City:
Attractions: See listings below for Johnson City
We welcome inquiries, comments and submission of updates, additions, corrections
& digital photos, without compensation. Send to:
editor@HillCountryPortal.com
Enjoy the fun activities, attractions, events and things to do in Johnson City.

Check the Chamber Calendar for current schedule of local events.
ART GALLERIES: This small town has a plethora of artists and galleries for your enjoyment. Be sure to visit the A Smith Gallery, LMC Mural Gallery, Kathleen Marie Studio, Kirchman Gallery, Zena Stetka Howe, Copper Roof Art Studio, and more. For more detailed listings, see Galleries, and nearby Arts.

SELAH, BAMBERGER RANCH PRESERVE (& BAT CAVE): 830-868-2630; Nature, Pure & Simple. Environmental Educational Institute, preservation programs, lodging, meeting facilities, tours and more. This 5,500 acre ranch that has been described as the largest habitat restoration project on private land in Texas. Educational and interpretive services as well as transportation are provided by ranch staff. Non-profit. bambergerranch.org. See: Bats

SHIRLEY RANCH (formerly BENSON FARM & RANCH): 830-868-7109; This 2,500 acre ranch located near Johnson City offers guided hunts for whitetail and exotics as well as fishing and full lodging. Registered Aberdeen Black Angus and thoroughbred race horse breeding. shirleyranch.com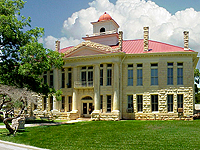 BLANCO COUNTY COURTHOUSE: Still in service, this beautiful courthouse contains government offices and historical displays. On the Courthouse Square, of course.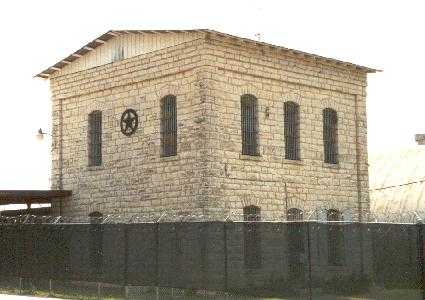 BLANCO COUNTY JAIL: See this historic facility, no longer in active use. Located next to Memorial Town Park, on Ave G just across from the Courthouse and a half block from US-290. Completed in 1894, built of limestone by J.E.L. Dildine, a rock mason from Kansas. A record of only one jail outbreak, in 1897.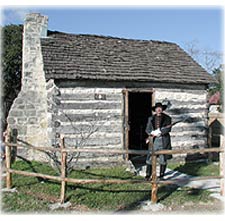 CAPTAIN PERRY TEXAS RANGER MUSEUM: 830-868-7111; Managed by City of Johnson City, and temporarily closed. Learn more here!

ENTERTAINMENT: Live entertainment is regularly offered at the Pecan Street Brewery (on Courthouse Square), and occasionally at other in-town and very nearby venues. For detailed listings, see Entertainment, and Nearby live entertainment

EXOTIC RESORT ZOO: 830-868-4357; Located just north of Johnson City on US-281.
A resort for wild animals where people can enjoy their company. 137 wooded acres with several lakes and creeks. Over 500 animals and 80 species. Guided tours, luxury safari style cabin rental, traveling petting zoo, school field trips. Education, preservation, entertainment. zooexotics.com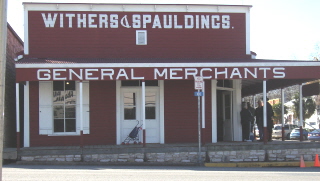 JOHNSON CITY CHAMBER VISITORS CENTER:
830-868-7684. Located in the beautifully restored Withers & Spauldings Building on Main St, it has brochures, maps, free broadband Wi-Fi, and friendly Visitors Assistants to help you with local information. This Center houses an impressive collection of displays and images from LBJ's past and present. The National Park Service co-locates with the Chamber and has outstanding historic displays and LBJ park information. JohnsonCityTexasChamber.com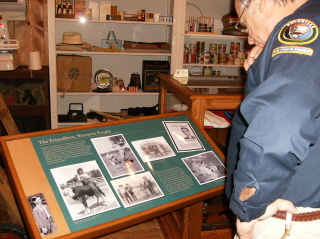 JOHNSON CITY HIKING TRAIL: 830-868-7111. This 1.8 mile round trip hiking trail meanders from the Johnson City Community Park, past the Courthouse Square to the LBJ Park Visitor Center. You can extend the hike on both ends by walking through the parks and sidewalks. Walking and roller skates only, no bicycles or skate boards. Water fountain and memorial park benches along the way. Not yet lighted at night.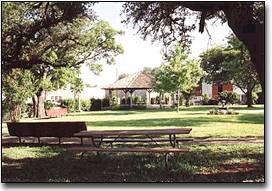 JOHNSON CITY MEMORIAL PARK: 830-868-7111. A beautiful small park in the center of town on Main Street (US-290 at Ave G), with large oak trees, gazebo, picnic tables, park benches, a memorial, and public bathrooms. Site of music events, festivals and weddings. Specially decorated for many holidays.

JOHNSON CITY SWIMMING POOL, PAVILION & PARK: 830-868-7111. Private parties, swimming lessons and water aerobics available. Tennis courts, ball fields and pavilion.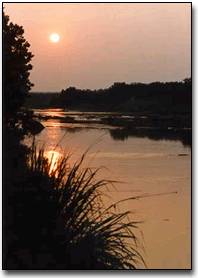 JOHNSON CITY WATER SPORTS AREA: Located on the Pedernales River at the Bridge on US-281 just N of town and next to the Blanco County Show Barn. Easy launching area. Ideal for kayaking, canoeing, picnicking and fishing. Convenient parking at the launch area. No lifeguards. There is no charge for use of the water area or parking. Enjoy.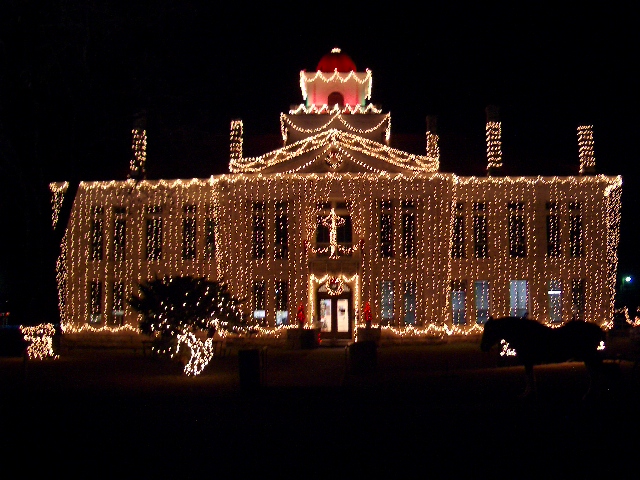 LIGHTS SPECTACULAR - HILL COUNTRY STYLE: Late November through early January. Let There Be Lights, millions of them. Courthouse lighting ceremony. Proclaimed as "the Centerpiece of one of the biggest shows on the Texas Hill Country Regional Christmas Lighting Trail" by Southern Living magazine with a courthouse that "shines brighter than the star of Bethlehem". The entire town is bathed in lights with 100,000 lights twinkling on the Blanco County Courthouse while Pedernales Electric Coop's Headquarters on Ave F boasts a lighted forest of over 1 million lights. Brilliant lighted holiday displays at Memorial Park on Main Street. Hayrides and carriage rides are available throughout the season. Fireworks. Each weekend, the Garden Club fills the Courthouse with Christmas ornaments and holiday crafts for purchase. Chamber: 830-868-7684. Web. See JOHNSON CITY LIGHTS SPECTACULAR article with pictures, by George Cofran, freelance author, at: HillCountryPortal.com/reports/LightsSpectacular



LYNDON B. JOHNSON NATIONAL HISTORICAL PARK (Johnson City):
830-868-7128; www.nps.gov/lyjo
Attractions at this very popular park include: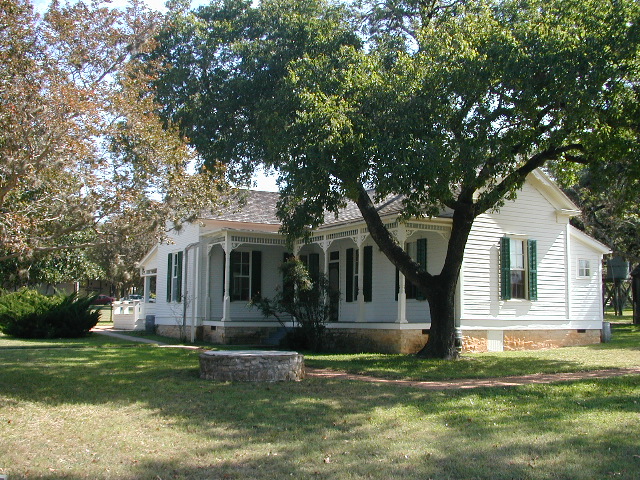 NPS HQ & Visitors Center with LBJ period videos, Book/Gift Store & LBJ Memorabilia; Park Meeting/Event Center; LBJ Boyhood Home, Johnson Settlement; and NPS Park Facility with horses, cattle and historical markers.
Click Map (requires Adobe Reader).
Also see Parks & Lakes for more details.

PEDERNALES RIVER NATURE PARK: Owned and managed by LCRA, this 222 acre river-front park is located right in Johnson City. Offers public recreational day use, including fishing and picnicking. Plans are underway for more extensive development of outdoor facilities and activities. During this interim period, LCRA access and facility use fees are temporarily waived. See lcra.org/pedernalesnaturepark. On east side of US-281 at the Pedernales river bridge. Entrance just south of Town Creek and a few block N of the US-281/290 intersection.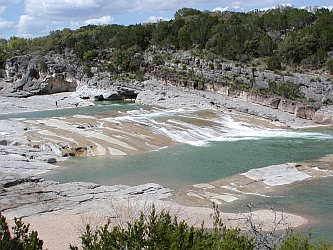 PEDERNALES FALLS STATE PARK: 830-868-7304
Located 9 miles east of town (go out RR 2766). 5212 acres located along the banks of scenic Pedernales River and features picturesque waterfalls, abundant animal and bird life, fishing, swimming, tubing, camping, picnicking, hiking, mountain biking and horseback riding. Main attraction is the set of waterfalls carved out of the limestone terrain that can be viewed from a scenic overlook at the north end of the park. In this area, the elevation of the river drops about 50 feet over a distance of 3000 feet, and the cascading falls are formed by the flow of water over the tilted, stair-step effect of layered limestone. Pedernales Falls State Park. Also see Parks & Lakes

NEARBY: LYNDON B. JOHNSON NATIONAL HISTORICAL PARK - STONEWALL: Located just 11 miles west of town, in Stonewall. This home of LBJ and Lady Bird is the "Texas White House" famously used during his presidency and showcased to the world with US and international leaders from the world visiting their ranch.
See Parks & Lakes for more details.

NEARBY: LBJ STATE PARK & HISTORICAL SITE: 830-644-2420; Also in Stonewall, this state park has many resources to offer, including a visitor center, exhibits, pool, pavilion, the Sauer-Bechman Living History Ranch, and much more. (LBJ State Park).

MORE PARKS: For these and other nearby parks and preserves, such as Hamilton Pool Preserve, Reimer's Preserve, and Westcave Preserve, and greater details on state and national parks in the immediate area,
click: Parks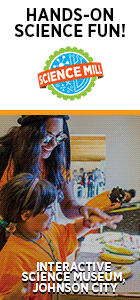 SCIENCE MILL: 830-992-9549; 101 Lady Bird Ln (US-290 at Nugent Ave), Johnson City, TX 78636. A family destination offering a fun, interactive learning environment for all ages. Through cutting-edge technology-based exhibits, games and programs, the Science Mill expands students' understanding and appreciation of science in their everyday lives. By igniting their curiosity and inspiring them to pursue post-secondary education, the Science Mill experience starts students on the path to a lifelong career in science, technology, engineering and math (STEM). More details on website. sciencemill.org

LOCAL WINERIES: See: All About Hill Country Wine and Wineries
Crowson Wines: 830-308-8638, crowsonwines.com
Farmhouse Vineyards Tasting Trailer: farmhousevineyard.com
Hahne Estates Winery: 281-702-2850, hahneestateswinery.com
Lewis Wines: 512-663-6468, lewiswines.com
Ron Yates Wines: 512-585-3972, ronyateswines.com
Texas Hills Vineyard: 830-868-2321, texashillsvineyard.com
Vinovium: 737-600-3127, vinovium.wine
290Vinery: 830-321-0101, 290vinery.com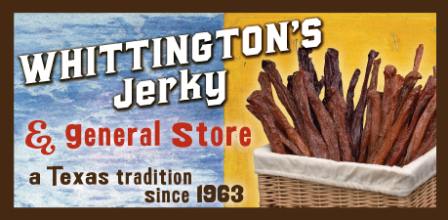 WHITTINGTON'S: 830-868-5500; Maker of the best beef and turkey Jerky in the Hill Country. Only Texas food products. All of their Jerky is made right here in Johnson City, using only the finest of meats and following their 40 plus year old family recipe. Retail and wholesale. Since 1963, producing jerky at the factory next door to their General Store and gift shop. Store has samples of their jerky and salsas, a wide variety of gifts, jewelry, candles, knick knacks, spices, preserves, jelly, syrups, cobbler-in-a-jar, pickled foods, cold beverages, Texas wines by the bottle, made to order gift baskets, and more. Located on south end of town on US-281. whittingtonsjerky.com.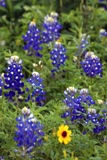 WILDFLOWER TRAILS: Johnson City is the "Wildflower Capital of the Texas Hill Country", and the scenic roads in and around JC in the springtime are often emblazoned with the colors of bluebonnets, painted brush, Indian paintbrush, phlox, Mexican poppy, winecups, Indian blanket and lemon mint along the roadsides and in the fields. The annual Wildflower Festival (flower displays, live music, contests, and vendors aplenty) plays tribute to the enticing splendor of natural beauty for which this area is known. A must see and makes for great weekend adventures! Also, don't miss the nearby Willow City Wildflower Loop.
See Wildflowers

FOR ALL ATTRACTIONS IN THE HILL COUNTRY, see: All Attractions


---
JOHNSON CITY BUSINESS & ORGANIZATION DIRECTORY
Back to Johnson City:
Profile
Click on category below for detailed listings in Johnson City:
Attractions: See listings above for Johnson City

SANDY ROAD GUEST HAUS: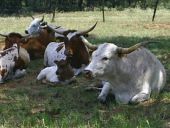 Upscale Western-style Guest House Lodging
in a Beautiful Ranch Setting in the Gorgeous Texas Hill Country

Reservations & Information: 281-300-7177
9242 RR 1320 (Sandy Road), Johnson City, TX 78636

Web: SandyRoadGuestHaus.com Email: info@SandyRoadGuestHaus.com

Come Relax & Enjoy!


---
Back To >> TOP OF PAGE & MAIN INDEX or BEGINNING OF DIRECTORY LISTINGS THIS PAGE
---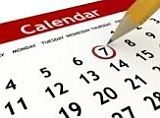 Click
for Hill Country:
»
FESTIVALS/MAJOR EVENTS
»
LIVE ENTERTAINMENT
»
MAPS
---

---
Check us out on


---

---

---
Come share a piece of our world....




Family-owned winery
& vineyard operation
at a century-old
farm house,
breathtaking views
of Hill Country,
& handcrafted
Texas wines

(830) 998-7654
10352 US-290 W
Hye, Texas
williamchriswines.com
---
Affordable Pre-paid Emergency Air Transport Service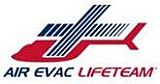 Click image for details
Protection starts at $65/yr
---
Texas Walks . .
What's Raised Here,
Stays Here! 100% local!!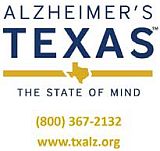 5 locations in
Central Texas
September and October.
Corporate sponsorship
& team/individual
registrations now available.
---
Johnson City Library
Donation Pavers

Donate A Memory!
Forever Memorials!

Call or Click for Details

Buy An Engraved Paver
For Setting In The
New Library Porch Floor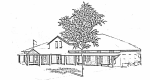 Contact: Johnson City
Women's Civic Club
Sharon Cofran
281-543-4410
sharoncofran@cofran.com
---
Blanco County
Cat Coalition
Annual Fundraiser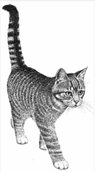 Trap, Neuter & Return
Feral Cats

Please Donate to
this worthy cause.

Non-Profit Organization
512-318-5875
BlancoCountyCat.org
---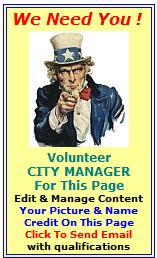 ---

Protect Your Computer Files With



On-Line storage
of your data.

Easy!

Just click
to get started.


---
---

---