Cofran's Texas . . .
Hill Country Portal
A Powerful Information Database & Gateway Service for the Texas Hill Country
Business Profile For:
Air Evac Lifeteam, Texas Hill Country
Advertisement
---
Affordable Pre-paid Emergency Air Transport Service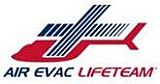 Click this logo to send us an email with your contact info and
we will explain our services &
explain our easy sign-up process.
Protection starts at $65/yr for entire household
Give yourself and your family peace of mind with an Air Evac Lifeteam membership.
Air Evac is the largest independently owned and operated membership-supported air medical service in the United States, conducting its operations through 113 mutually-supporting air medical bases across 15 states. This company has established itself as the preeminent provider of air ambulance services to communities in need of advanced emergency health care and rapid medical transport.
Air Evac operates the world's largest fleet of more than 110 medically-equipped Bell 206 Long Ranger helicopters, along with Bell 407 helicopters. The current service area includes operations in Alabama, Arkansas, Georgia, Illinois, Indiana, Iowa, Kentucky, Louisiana, Mississippi, Missouri, Ohio, Oklahoma, Tennessee, Texas and West Virginia.
Don't wait until it's too late!
If you have a medical emergency, our air ambulance helicopters provide medical transport dramatically reducing the time to an emergency treatment facility.
Starting as low as $65 a year your out-of-pocket costs for air medical flight are covered if we transport you.
By joining our growing community of more than 1,300,000 members - the largest of its kind in the United States - means that you have the support of:
SUPPORT TO YOU
Over 200 aircraft locations

Full coverage of Texas Hill Country

Network extending out across 28 states
Highly skilled nurses, medics and pilots
As a member of Air Evac Lifeteam, we will work on your behalf with your benefits provider to secure payment for the flight. Whatever your benefits provider pays will be considered payment in full. You will not incur any out-of-pocket expenses in connection with your flight if you are flown by Air Evac Lifeteam.
How It Works:
You're in an accident or have a medical emergency. Air evacuation is determined to be your fastest and safest option. Air Evac Lifeteam flies you to the nearest appropriate hospital.
Send us an email with your contact info and we will explain our services & easy sign-up process.
Click here to contact us now
---
Back To >> HILL COUNTRY PORTAL HOME PAGE
---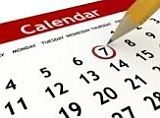 Click
for Hill Country:
>
FESTIVALS/MAJOR EVENTS
>
LIVE ENTERTAINMENT
>
MAPS
---

---
Check us out on


---