Click for Free
Calendar
Event Submission
---
Click here for your



basic Portal listing!
---

---
COFRAN'S PC &
TECHNOLOGY HELP
- - -
Online, Remote
Tech Support &
Call-In Help Desk

Virus? Frustrated?
PC slowed down?
We can tune it up!
Internet, Wi-Fi,
Websites,
Email, Outlook,
Social Media,
Tech Marketing,
Excel, Quickbooks,
Zoom, TeamViewer,
Carbonite
** PC Repairs **

BSEE, MBA, xCPA
Veteran, Tech Officer

281-300-7177
Johnson City
info@cofran.com
www.cofran.com
---
"The Web Guy"
WEB SITE DESIGN
& MAINTENANCE
Economical
& Effective
281-300-7177
Johnson City, TX
info@cofran.com
cofran.com


---

"Business Coach"

COST CONTROLS,
EFFICIENCY &
BETTER STRATEGIES
= MORE PROFIT !!

Economical
& Effective

281-300-7177
Johnson City, TX

info@cofran.com
cofran.com


---
---

---

Cofran's Texas . . .
Hill Country Portal
A Powerful Information Database & Gateway Service for the Texas Hill Country

Use above MENU To Find "All Things In The Texas Hill Country"

Topic Profile For:
THE RESULTS ARE IN . . .

FROM THE GREAT CASTELL KAYAK RACE 2010
We welcome inquiries, comments and submission of updates, additions, corrections & digital photos,
without compensation. Send to Editor at:
editor@HillCountryPortal.com
A reason to believe.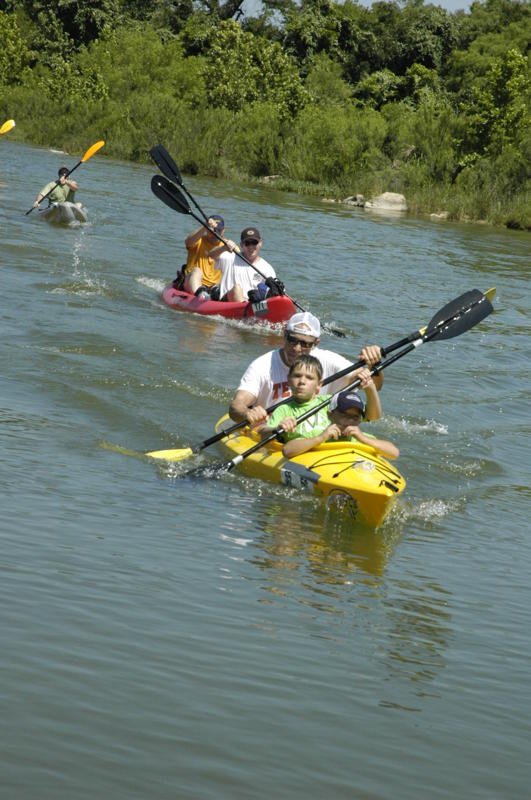 The first Saturday of June is the date of the annual Great Castell Kayak Race. The morning of June 5 saw the launch of 199 colorful craft, following a brief invocation by Wade Howell. Howell is the newly appointed pastor of Trinity Methodist Church in Castell. A little more than 12 miles down the Llano River and, for some, several hours later, the race ended at RiverSounds, home of Jerialice Arsenault, in Castell, Texas.

Greeting racers at the finish line were welcome amenities of food and water. Also on hand were several musicians, providing entertainment. First up were Dallas residents Jackie Doss and Buck Morgan. Ms. Doss, a survivor of melanoma, has enjoyed several tumor-free years and looks forward to many more. Others sharing the gift of music were Jenny Taylor and Manny Duarte of Llano and the group HillHouse; Mason residents Daryl and Petra Watson.

One of the songs performed by the Watsons was "Reason to Believe." That's what the race is all about - finding a reason to believe; in a cure, in hope, in the help and support of others.

The annual Great Castell Kayak Race raises funds for Chemo Sabe, an outreach program seeking to benefit those afflicted with cancer. It also raises awareness of treatment options and cancer prevention.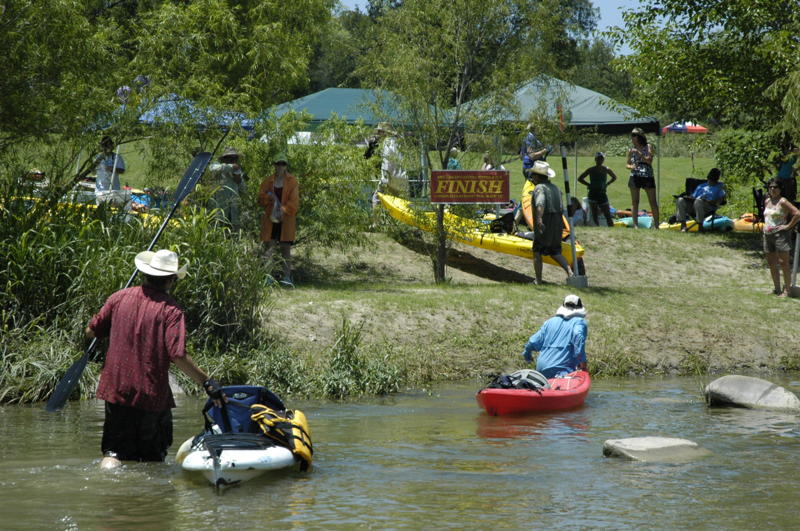 With the latter in mind, Aim at Melanoma had representatives available, providing information. The inspiration for this foundation came from incidents in the lives of Valerie Guild and Jean Schlipmann. Valerie's daughter Charlie died at age 26 and Jean's husband Jim died at 44; finding it difficult to find information and support, they created Aim at Melanoma to provide resources and hope for others like themselves.

Seeking to spread the word, the organization can be contacted via various media; they are on Facebook, their Website is www.AIMatMelanoma.org, questions can be addressed to a nurse on call at 877-246-2635. Support groups are also available; support@AIMatMelanoma.org

Top five finishers: 1) John Baltzell of Round Rock, 1:47:07; 2) William Russell of San Antonio, 1:53:33; 3) Daniel and Armando Cruz of Belize, 2:02:23; 4) Erin McGee of San Marcos 2:12:16; 5) Chris Harris of San Marcos, 2:18:56.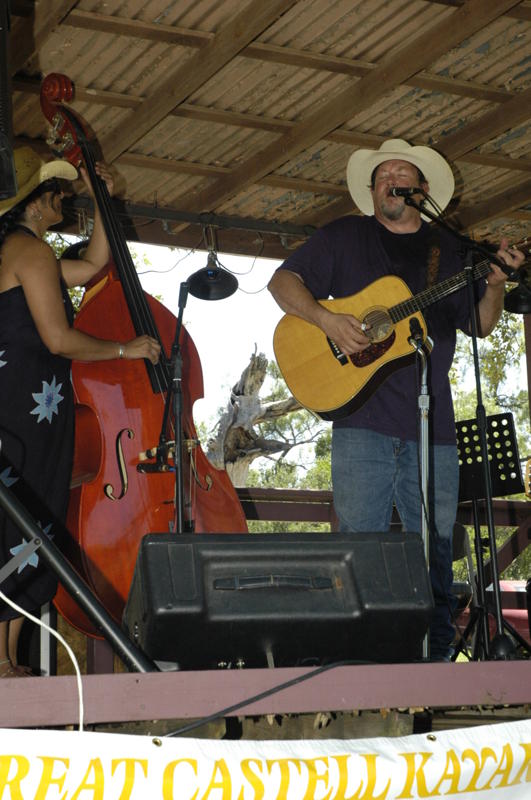 Baltzell posted the best time ever for this event and Ms. McGee had the best time ever for a female entrant in this race. Event director Jerialice Arsenault said the women usually start coming in about three hours after launch.

The Cruz brothers have also won the Rue de Maya, which traces the old Mayan trade route.

Also on site at the finish line were folks from the Expedition School, who are trained to assess and treat medical emergencies. When one young man appeared to have questionable lucidity, it was determined he was dehydrated. His needs were quickly attended to and he was fine.

To get more involved, contact Aim at Melanoma using one of the above-listed sources; the Expedition School, SUP@expeditionschool.org, or get information on GCKR at Great Castell Kayak Race, PO Box 53, Castell, TX 76831 or online at chemo-sabe.org to see how you can help or how they can assist you. Make plans to come out next year and cheer a kayak racer or participate yourself.

Life is a grand adventure; shout out the good word and get your paddle and kayak ready for next year.

Photos taken by Neal Ulmer

See Castell profile at: The Town of Castell



Back To >> TOP OF PAGE & MAIN INDEX or BEGINNING OF DIRECTORY LISTINGS THIS PAGE

SANDY ROAD GUEST HAUS: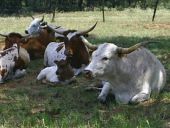 Upscale Western-style Guest House Lodging
in a Beautiful Ranch Setting in the Gorgeous Texas Hill Country

Reservations & Information: 281-300-7177
9242 RR 1320 (Sandy Road), Johnson City, TX 78636

Web: SandyRoadGuestHaus.com Email: info@SandyRoadGuestHaus.com

Come Relax & Enjoy!


---
Back To >> TOP OF PAGE & MAIN INDEX or BEGINNING OF DIRECTORY LISTINGS THIS PAGE
---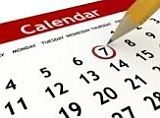 Click
for Hill Country:
>
FESTIVALS/MAJOR EVENTS
>
LIVE ENTERTAINMENT
>
MAPS
---

---
Check us out on


---

---

---
Get a Better, Healthy Career!



Train in
Massage Therapy &
Integrative Medicine.
650 hours
Transcript upon
completion
for state licensing.
In Hill Country near
Garner State Park
Saturdays & Sundays
10a-6p
9/28/19 to 5/24/20
Details at:
integrativehealingtx.com
512 680-6010
---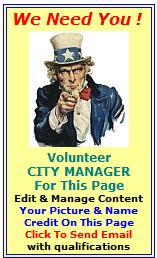 ---

Protect Your Computer Files With



On-Line storage
of your data.

Easy!

Just click
to get started.


---
---

---