Click for Free
Calendar
Event Submission
---
Click here for your



basic Portal listing!
---

---
FIRST CHOICE SHUTTERS
& BLINDS





Serving South-Central Texas
Quality window treatments
Plantation shutters, blinds, screens, shades
Wood and faux wood available
Made in America

Locally owned & operated:
Tim & Barbara Van Tassel
830-201-2151
timgvant@hotmail.com
Johnson City, TX
Call, email or text with questions or to arrange a no-obligation visit and quotation at your place.
Facebook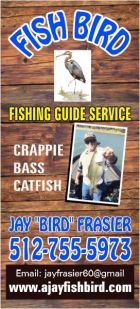 ---
Carport & Tent Spot Rentals In Rural Kerrville During Eclipse
---
COFRAN'S PC &
TECHNOLOGY HELP
- - -
Online, Remote
Tech Support &
Call-In Help Desk

Virus? Frustrated?
PC slowed down?
We can tune it up!
Internet, Wi-Fi,
Websites,
Email, Outlook,
Social Media,
Tech Marketing,
Excel, Quickbooks,
Zoom, TeamViewer,
Carbonite
** PC Repairs **

BSEE, MBA, xCPA
Veteran, Tech Officer

281-300-7177
Johnson City
info@cofran.com
www.cofran.com
---
"The Web Guy"
WEB SITE DESIGN
& MAINTENANCE
Economical
& Effective
281-300-7177
Johnson City, TX
info@cofran.com
cofran.com


---

"Business Coach"

COST CONTROLS,
EFFICIENCY &
BETTER STRATEGIES
= MORE PROFIT !!

Economical
& Effective

281-300-7177
Johnson City, TX

info@cofran.com
cofran.com


---
---

---

Cofran's Texas . . .
Hill Country Portal
A Powerful Information Database & Gateway Service for the Texas Hill Country

Use above MENU To Find "All Things In The Texas Hill Country"

City Profile For:
CASTELL, Texas
Pronounced: "CASS-tell"
"First Town in Llano County"
Population (2000): 72COL Index (2008):
Elevation: Area: undefinedCounty:
Llano
Zip Code: 76831Area Code: 325Time Zone: CST
Coordinates: 30° 42' 04" N, 98° 57' 23" W
Location: Intersection of RR-152 and FM-2768, 3 mi S of Hwy 29
Highways: RR-152, FM-2768, CR-104Creeks: Rivers: LlanoLakes:
Quick Link To:
Directory Listings In This Town
BACKGROUND INFORMATION
CITY:
Unincorporated
CHAMBER, TOURISM & ECONOMIC DEVELOPMENT:
Nothing formal other than that the General Store owners lead the effort to promote Castell. See below.
NEIGHBORING TOWNS:
18 mi E of
Mason
, 18 mi W of
Llano
PRINCIPAL BUSINESS:
Ranching, recreation
MAJOR ATTRACTIONS:
Castell General Store: 325-247-4100; Hwy 152, Castell, TX 76831; real estate, beer, bait, ammo, feed, groceries, antiques, and kayak rentals. BBQ on Saturdays.
Llano River: kayaking and fishing. See our focus page at Tubing & Paddling, and Hunting & Fishing
NEARBY & HILL COUNTRY-WIDE ATTRACTIONS:
See
Attractions
Some of the very nearby attractions include:
Llano: Parks; Golf; Hill Country Wildlife Museum; Llano County Historical Museum; Lantex Theater
Mason: Golf; Parks; Eckert James River Bat Cave Preserve; Gene Zesch's Woodcarving Exhibition; Historic Fort Mason; Mason County Museum; Historic Mason County Courthouse; Odeon Theater; Sandstone Cellars Winery & Mason County Vineyards; Seaquist Victorian Mansion
PARKS:
There are many state, county and LCRA parks in the greater area as profiled on the
Parks
page. These nearby parks include:
Llano: Badu City Park, Leonard Grenwelge County Park, Moore Memorial Park, Ray House & Grounds, Robinson City Park
Marble Falls: Shaffer Bend Recreation Area (NE Lake Travis); Turkey Bend Recreation Area (NE Lake Travis); Sunset Point Park On Lake LBJ (Lake LBJ)
Mason: Fort Mason City Park
Local city parks include: None
EVENT CALENDARS:
Festivals & Major Events
;
Local Activities & Fun Things To Do
;
Farmer & Flea Market Days
;
Specialty & Seasonal Market Days
;
Art & Galleries
;
Quilting & Fiber Arts
;
Car Shows
;
Motorcycling Events
;
Beer & Brewing
;
Wine
;
Pet Events
WEATHER:
Local Weather
;
Hill Country-wide Weather
MEDIA COVERAGE:
On-Line News: Google News
Videos: CockARoo videos, see below
Newspaper, Radio/TV, Video, Articles:
MAPS:
Local Google
;
Hill Country Special Maps
HISTORY:
Handbook of Texas
:
"Castell was established in 1847 on the north side of the Llano River by German immigrants under the auspices of the Adelsverein They were led from Fredericksburg by Count Emil von Kriewitz to a site selected by John O. Meusebach to comply with the terms of the Fisher-Miller land grant, which the organization had acquired. The town was named for Count Carl Frederick Castell-Castell, business manager of the Adelsverein. Other Adelsverein settlements-Leiningen, Bettina, and Schoenburg-were established at the same time but did not survive. In 1872 a post office was established on the south side of the Llano River, where the community has since been centered. The site held the first church services in the region, conducted by Rev. Charles A. Grote in 1852. Castell has remained a center of religious activity. The local Methodist and Lutheran churches date their founding from that year. By 1972 the ranching and recreational community had declined to a population of seventy-two, mainly descendants of the original German settlers."
Castell received a lot of publicity recently from a U-Tube posting about their famous rooster CockARoo, who has since died. See
Video1
and
Video2
German Intellectuals on the Texas Frontier:
texfiles.com/texashistory/castell.htm
Castell School Historical Marker:
castelltexas.com/marker.html
,
School history:
castelltexas.com/school.html
and School pictures:
castelltexas.com/schoolpics.html
Book: "The Captured: A True Story of Abduction by Indians on the Texas Frontier", By Scott Zesch, an award winning Mason, Texas writer. From the book overview:
"On New Year's Day in 1870, ten-year-old Adolph Korn was kidnapped by an Apache raiding party. Traded to Comaches, he thrived in the rough, nomadic existence, quickly becoming one of the tribe's fiercest warriors. Forcibly returned to his parents after three years, Korn never adjusted to life in white society. He spent his last years in a cave, all but forgotten by his family. That is, until Scott Zesch stumbled over his own great-great-great uncle's grave. Determined to understand how such a "good boy" could have become Indianized so completely, Zesch travels across the west, digging through archives, speaking with Comanche elders, and tracking eight other child captives from the region with hauntingly similar experiences. With a historians rigor and a novelists eye, Zesch paints a vivid portrait of life on the Texas frontier, offering a rare account of captivity."
PRIOR CITY NAMES:
None
HISTORICAL MARKERS:
See school marker above
CEMETERIES:
None
OTHER PROFILES:
City Data (not available);
Texas Escapes
;
Wikipedia
AVAILABLE SERVICES:
Gas: no; Convenience Stores: 1; Restaurants: 1 on weekend; Lodging: yes; Grocery Stores: no; Banks: no; Vehicle Repair: no; Hospital: no; Med Clinic: no; Post Office: no; Public Schools: no; Cemetery: no
We welcome inquiries, comments and submission of updates, additions, corrections & digital photos,
without compensation. Send to Editor at:
editor@HillCountryPortal.com
Back To >> TOP OF PAGE & MAIN INDEX
BUSINESS & ORGANIZATION DIRECTORY
CHURCHES

ST. JOHN'S LUTHERAN CHURCH:
325-247-3115; RR-152, Castell, TX 76831

TRINITY UNITED METHODIST CHURCH:
325-247-4238; 325-218-2737; 142 Old Schoolhouse Ln, RR-152, Castell, TX 76831


EMERGENCIES
(Police, Fire, EMS/Medical)
Dial 911

CRIME STOPPERS-REPORT ANONYMOUSLY:
1-800-222-8477; or click:
Stoppers

CASTELL VFD:
Hwy 152, Castell, TX 76831
GOVERNMENT SERVICES
LOCAL CITY GOVERNMENT:
Unincorporated
LOCAL COUNTY GOVERNMENT:
See:
Llano County Government Offices
STATE & FEDERAL GOVERNMENT:
For offices that represent the Hill Country,
see:
Texas & Federal Government Offices

US POSTAL SERVICE (USPS):
800-275-8777;
usps.com
Local post office: 325-247-3117; 19479 RR-152, Castell, TX 76831-3000

CRISIS HOTLINES: click Hotlines-Emergencies


DAY & SEASON HUNTING OPPORTUNITIES:
See full list of leases for this town at:
Hunting & Fishing
.
CASTELL GUIDE SERVICE:
325-423-0045; Castell, TX 76831. Dan Cone. Fly fishing guide
(BEN A) WALLIS RANCH:
210-525-1500; Castell, TX 76831. Season Lease, all inclusive guided hunts available, 7-10 hunters, guns only, deer, turkey, cabin, blinds, year round feeding, 1000+ acres.
CASTELL COTTAGE ON LLANO RIVER:
325-248-4270; 19702 RR-172 W, Castell, TX 76831.
castellcottage.com
ROCKIN RIVER CABINS:
325-805-0111; 102 Rockin River Rd, Castell, TX 76831.
rockinrivercabins.com
. 19 Miles W of Llano
MISCELLANEOUS GOODS & SERVICES
CASTELL SCHOOL & COMMUNITY CENTER:
325-247-; 123 Old School House Rd, Castell, TX 7683. Available for rental for gatherings. Denise Kennedy, Property Manager, 979-240-9920, or Patty Pfister, President, 325-247-5024.
CASTELL GENERAL STORE:
325-247-4100; 19522 RR-152 W, Castell, TX 76831. Real estate, beer, bait, ammo, feed, groceries, antiques, and kayak rentals. BBQ on Saturdays. Annual chili cook-off.
Facebook
LEIFESTE CAMPGROUND:
254-717-3305; Castell, TX 76831
MAGILL DRILLING & WATER WELL SERVICE:
325-456-5090; 2519 CR-405, Castell, TX 76831.
magilldrilling.com
RIVERSOUNDS CAMPGROUND:
325-247-1414; Castell, TX 76831.
castelltexas.com
. Features riverside camps, some hookups, great fishing!
RIVERSOUNDS RECORDING STUDIO:
512-217-4596; Box 53, Castell, TX 76831.
enchantedrock.com/recording.html
LLANO RIVER RANCH REAL ESTATE:
325-247-3453; Box 65, Castell, TX 76831.
theranchman.com


CALL or e-Locate BEFORE YOU DIG!
Free Texas 811 Locator
1-800-344-8377
www.texas811.org


HILL COUNTRY-WIDE UTILITY PROVIDERS:
For Hill Country area
utility service providers
(electric, gas, water, sewer, trash),
telecom providers
(land lines, cellular service, TV, internet), and related services (package delivery, newspaper, etc.), click:
Utilities & Telecom

SANDY ROAD GUEST HAUS: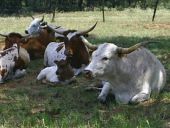 Upscale Western-style Guest House Lodging
in a Beautiful Ranch Setting in the Gorgeous Texas Hill Country

Reservations & Information: 281-300-7177
9242 RR 1320 (Sandy Road), Johnson City, TX 78636

Web: SandyRoadGuestHaus.com Email: info@SandyRoadGuestHaus.com

Come Relax & Enjoy!


---

Site designed, maintained & Copyright © by Cofran & Associates, Inc.All rights reserved
See Terms of Use before using this website.Cofran.cominfo@Cofran.com281-300-7177


---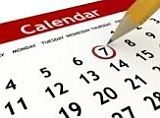 Click
for Hill Country:
»
RECURRING ACTIVITIES
»
MARKET DAYS
»
ALL CALENDARS
»
ATTRACTIONS
»
ADVENTURES
»
MAPS
---

---
Check us out on


---

---

---
Texas Walks . .
What's Raised Here,
Stays Here! 100% local!!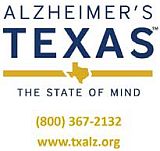 5 locations in
Central Texas
September and October.
Corporate sponsorship
& team/individual
registrations now available.
---
---
Affordable Pre-paid Emergency Air Transport Service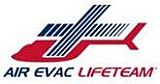 Click image for details
Protection starts at $65/yr
---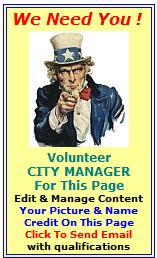 ---

Protect Your Computer Files With



On-Line storage
of your data.

Easy!

Just click
to get started.


---
---

---