Click for Free
Calendar
Event Submission
---
Click here for your



basic Portal listing!
---

---
FIRST CHOICE SHUTTERS
& BLINDS





Serving South-Central Texas
Quality window treatments
Plantation shutters, blinds, screens, shades
Wood and faux wood available
Made in America

Locally owned & operated:
Tim & Barbara Van Tassel
830-201-2151
timgvant@hotmail.com
Johnson City, TX
Call, email or text with questions or to arrange a no-obligation visit and quotation at your place.
Facebook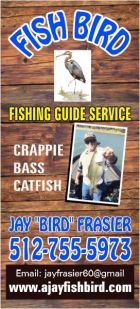 ---
Carport & Tent Spot Rentals In Rural Kerrville During Eclipse
---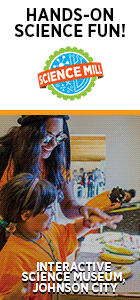 ---
Texas Lottery Results App Attracts Famous Investors
---
---
Microgaming Launches New Casino Games
---
COFRAN'S PC &
TECHNOLOGY HELP
- - -
Online, Remote
Tech Support &
Call-In Help Desk

Virus? Frustrated?
PC slowed down?
We can tune it up!
Internet, Wi-Fi,
Websites,
Email, Outlook,
Social Media,
Tech Marketing,
Excel, Quickbooks,
Zoom, TeamViewer,
Carbonite
** PC Repairs **

BSEE, MBA, xCPA
Veteran, Tech Officer

281-300-7177
Johnson City
info@cofran.com
www.cofran.com
---
"The Web Guy"
WEB SITE DESIGN
& MAINTENANCE
Economical
& Effective
281-300-7177
Johnson City, TX
info@cofran.com
cofran.com


---

"Business Coach"

COST CONTROLS,
EFFICIENCY &
BETTER STRATEGIES
= MORE PROFIT !!

Economical
& Effective

281-300-7177
Johnson City, TX

info@cofran.com
cofran.com


---
---
---
---

---

Cofran's Texas . . .
Hill Country Portal
A Powerful Information Database & Gateway Service for the Texas Hill Country

Use above MENU To Find "All Things In The Texas Hill Country"

Focus Topic Profile For:
ADVENTURE PARKS, CHALLENGE COURSES & EXTREME SPORTS
IN THE HILL COUNTRY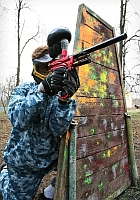 There is a wide variety of exciting, action-oriented fun in the Hill Country, with the following high-energy offerings. They all require or invove "participation" as opposed to just watching.
Some of these adventure and challenge activities are more intense than others. Be sure you are in appropriate physical and mental condition for these activities.
Call ahead to verify degree of difficulty, eligibility requirements, preparation needed, and things to bring.
Note that these participation adventures are distinguished from what you will find on our
Hill Country Festivals & Major Events
focus page, and even our
Hill Country Activities
focus page.
Also check our
Summer Camps
profile for organizations that offer some challenges but are not considered specialty facilities for adventure, challenges and extreme sports.
And check out motorcycle rentals in the Hill Country at our Portal focus page:
Motorcycle Riding
;
Boating
;
Horseback Riding
;
Hunting & Fishing
;
Dance Halls
;
Golf
; and
Tubing & Paddling
ADVENTURE VENUES LISTED BY CITY WITHIN THE HILL COUNTRY
MILTON REIMERS RANCH PARK:
Travis County owned and operated. This pristine 2,427 acre parkland, open space and reserve land in western Travis County with almost 3 mi of continuous frontage along the Pedernales River is the largest parkland acquisition in the history of Travis County. The sizeable Central Texas rock-climbing community views Reimers as a destination with world class rock climbing. The active local mountain biking community likewise enjoys over 18 mi of trails through the classic Central Texas landscape at Reimers. Local anglers have come to Reimers for generations to fish for white bass in the Pedernales River. The Pogue Springs Preserve/Hogge Reserve component of the land acquisition is less known but equally spectacular with Pedernales River frontage, deep canyons and panoramic views of the Texas Hill Country.
Location: In
Travis County
, at 23610 Hamilton Pool Rd,
Bee Cave
; 512-264-1923.
co.travis.tx.us/tnr/parks/reimers_ranch.asp
. See Travis County:
Parks
TEXAS BALLOON RIDES:
855-827-4001; Blanco, TX 78606.
texasballoonrides.com
GRANDPA'S PAINTBALL:
830-981-8448; 9533 Dietz Elkhorn, Boerne, TX 78006.
grandpaspaintball.com
USA AEROBATICS:
210-725-7251; 400 Boerne Stage Airfield, Boerne, TX 78006.
usaaerobatics.com
. Thrill rides, flight training
REVEILLE PEAK RANCH:
512-755-1177; 105 CR-114, Burnet, TX 78611.
rprtexas.com
. 1300 acre outdoor adventure, education, recreational events center, weddings. Mountain biking, trail running, kayaking, fishing, more than 62 miles of diverse trails, or stroll through the Texas wildflowers at your own pace. bird watching, canoeing, paddle board, kayak on the ranch's own lake, or make a short portage to Lake Buchanan. Young guests can join their partner Outdoor Wilderness Adventures for instruction in rock climbing, mountain biking, backpacking, fly fishing and mountaineering. 6 RV hook ups with water and electricity (no grey water/dumping), 250+ primitive camping sites. Basic bike repair shop offering standard parts for mountain bikes. Paddle board, kayak and canoe rentals. Loc: E
SPIDER MOUNTAIN BIKE PARK:
512-756-4878; 200 Greenwood Hills Trail, Burnet, TX 78611.
spidermountain.com
. Biking, lodging, marina. Loc: NE
ANDERSON AVIATION:
210-287-9073; 29890 Bulverde Ln, Ste 27, Bulverde, TX 78163.
andersonaviationtx.com
. Flight Training including Private, Instrument, Commerical & Multi-Engine Ratings. Sky tours.
BUCHANAN ADVENTURE TOURS:
512-756-4700; 16942 RR 2341, Burnet, TX 78611.
canyonoftheeagles.com/hill-country-adventure
.
buchananadventuretours.com
. At Canyon of the Eagles Nature Park. Kayak trips on east Lake Buchanan. Rental of canoes, kayaks, stand-up paddle board. Guided kayaking tours/eco-adventures, overnight kayaking trips, GPS scavenger hunts, hiking tours, youth camp retreats, team building.
REVEILLE PEAK RANCH:
See Buchanan Dam area above.
TEXAS FLYBOARD RENTALS:
210-887-2630; 10530 FM-2673, Ste 100, Canyon Lake, TX 78133.
texasflyboardrentals.com
. The new water sport of flyboarding
JUMSTART:
512-506-8583; Cedar Park, TX.
gotjump.com
Indoor trampoline park
CAVE CREEK AIRSOFT & PAINTBALL PARK:
830-997-0945; 103 Cave Creek Rd, Cave Creek, TX.
FLAT ROCK RANCH:
830-995-2858 after 7p; Flat Rock Rd, Comfort, TX 78013.
flatrockranch.net
. Mountain biking & camping. Off Hwy 473. Sunrise to sunset. Day use per person fee. Camping/riding per person fee. Children 0-12 with adult fee. Call for camping. Closed Nov-Dec.
AUSTIN PAINTBALL:
512-858-4448; 4150 E Hwy 290, Dripping Springs, TX 78620.
austin-paintball.com
D-TOUR AVIATION:
512-701-4030; 700 Plant Lady Ln, Dripping Springs TX, 78620.
D-touraviation.com
, Helicopter rides
OWA ROCK CLIMBING GUIDES:
512-731-7596; 1208 Deer Creek Cr, Dripping Springs, TX 78620.
owa.com
. Rock climbing guides and adventure guides in the heart of the Hill country!
ROCK ABOUT:
512-415-0804; Southwest Travis: 23610 Hamilton Pool Rd, Dripping Springs, TX 78620; and 3505 S Lamar Blvd, #1005, Austin, TX 78704.
rock-about.com
. Rock climbing and lessons
SPECIAL FX INTERNATIONAL:
512-653-9653; 13317 Fitzhugh Rd, Austin/Fitzhugh/Dripping Springs, TX 78736.
event-fx.com
Professional fireworks, pyrotechnics and movie special effects for productions, live events, parties, weddings & corporate functions.
STUNT RANCH:
512-843-3867; 13317 Fitzhugh Rd, Austin/Fitzhugh, TX 78737.
stuntranch.com
. A fun and exciting place with a wide variety of activities that promote knowledge, skill, confidence, creativity, fitness and optimism. Exciting educational programs for people all ages. From elementary physics, stunt camp for children, paintball field, to pyrotechnics and tactical training. Relax, enjoy, and celebrate birthday parties, weddings, family gatherings, and have corporate events.
MOUNTAIN MADNESS CLIMBING SCHOOL:
512-590-2988;
mtmadness.com
. Rock climbing at Enchanted Rock State Natural Area (see
Parks & Lakes
).
ZULU HELICOPTERS:
830-998-7433; 78 FM 2093, Fredericksburg, TX 78624.
zuluhelicopters.com
. Helicopter tours & scenic flights. Enchanted Rock, Sandy Creek, Boot Ranch, Wineries. Sunset tours. Based out of Gillespie County Airport.
TEXAS PAINTBALL:
512-257-8728; 18300 Medina Vista Ln, Jonestown, TX 78645.
txpb.com
ADRENALINE RUSH PAINTBALL:
830-377-2336; 3611 Medina Hwy, Kerrville, TX 78028.
adrenalinerushpaintball.com
KERRVILLE KAYAK AND CANOE:
830-895-4348; 130 W Main, Kerrville, TX 78028.
paddlekerrville.com
. Sales, rental, service, bait & fly fishing supplies.
KERRVILLE PAINT BALL:
830-370-6666; 400 Camino Real Rd, Kerrville, TX 78028
ON TRACK XPERIENCE:
512-828-6478; 24801 IH-35, Kyle, TX 78640.
ontrackxperience.com
. At Thunderhill Raceway. Xperience real side-by-side oval racing using their race prepared Honda-powered karts known at Naskarts. Competitive leagues.
RUSTY WALLACE RACING EXPERIENCE:
855-22-RUSTY; 24801 IH-35, Kyle, TX 78640.
racewithrusty.com
. At Thunderhill Raceway. Rusty Wallace Racing Experience provides fans and racing enthusiasts with an authentic NASCAR racing experience. Drive a real, current stock car with a real NASCAR champion.
GO PADDLE DOWN:
Marble Falls, TX 78654.
gopaddledown.com
. Rent stand up paddle boards and kayaks, seven days a week. Reserve on-line.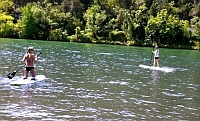 HIDDEN FALLS ADVENTURE PARK:
830-798-9820; 7030 E FM 1431, Marble Falls, TX 78654.
hiddenfallsadventurepark.com
. 3,000 acre family outdoor adventure park offering a variety of activities and 200 miles of off-road trails for family fun. Private park on private property. Primitive and improved site camping, RV sites, 200 mile off road trail systems for motorcycle, ATV, UTV and full size vehicles from stock 4x4's to rock crawlers. Paintball. Full service shooting club. Team building activities.
ROCK-ABOUT CLIMBING ADVENTURES:
512-415-0804; 1102 Elm Lane Marble Falls, TX 78654.
rock-about.com
. Rock climbing courses operating from multiple rock locations in Hill Country and beyond
HILL COUNTRY KNOCKERBALL:
830-955-6300; Mason, TX 76856.
knockerballmason.com
KATEMCY ROCKS:
325-347-6333; 4869 TX-29 W, Mason, TX 76856.
katemcyrocks.com
. 6 mi W of town in Katemcy. Recreation, granite climbing, 4-wheeling
BULLSEYE SHOOTING SPORTS:
830-660-9703; 169 Autumn Chase, New Braunfels, TX 78132.
bullseyeshootingsports.com
. Concealed Handgun License classes. Archery taught by certified USA Archery instructor, and NRA Pistol, Rifle, Shotgun and Range Safety Officer taught by NRA certified instructor.
HELICOPTER TOURS OF TEXAS:
830-214-7804; 6700 IH 35 N, New Braunfels, TX 78130.
helitourstx.com
HEART OF TEXAS (H.O.T.) HOT AIR BALLOON RIDES:
210-201-4959; 301 Main Plz, Ste 238, New Braunfels, TX 78310.
hothotairballoonrides.com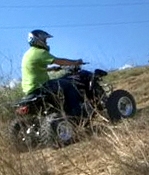 NB SUP TEXAS RIVER SPORT:
830-660-9899; 211 W Lincoln St, New Braunfels, TX 78130.
supnb.com
. Stand up paddleboarding on Comal and Guadalupe rivers
ROLL RAGE:
512-903-2380; 7400 IH-35 N, New Braunfels, TX 78130.
rollrage.com
. ATV adventure tours.
TEXAS MOTORCYCLE RENTALS/TEXAS MOTORCYCLE ADVENTURES:
720-940-9630; New Braunfels, TX 78130. Adventure bikes, touring bikes, dual sport bikes. Bikes delivered to locations of choice.
TexasMotorcycleAdventures.com
TEXAS SKI RANCH:
830-627-2843; 6700 N IH 35, New Braunfels, TX 78130.
texasskiranch.com
. 70-acre action sports paradise that has something for everyone. 2 cable lakes (no boats). Spend the day out on the cable lake wakeboarding and waterskiing, hit the skate park, rock climb or simply lounge around. Coaches for private lessons, summer camps. Host your next party, meeting or corporate team build. We have a private party room and creative staff. Board Shop (wakeboards, wakeskates and skateboards. MasterCraft Boat Sales Center, Private Test Lake and Inboard Service Center. Wahoo's Fish Taco bar and grill.
TEXAS SPHERE RIDES:
830-214-7804; 6700 N IH 35, New Braunfels, TX 78130.
txsphereride.com
. 2 people trapped in a harness and riding together down the hill in a 10 ft clear rubber ball. An extreme ride, not for the faint hearted.
TWISTED TRAILS (formerly CANOPY ZIP LINES):
210-651-6101; At Natural Bridge Caverns, 26495 Natural Bridge Caverns Rd, New Braunfels (listed as San Antonio), TX 78310.
naturalbridgecaverns.com/twisted-trails
. Includes 3 Twisted Trails surface attractions: Zip Rails & Ropes Course; Tykes Zip Rail & Ropes Course; Climbing Course; plus a Maze, Gem & Fossil Mining.
HILL COUNTRY ADVENTURES:
830-966-2320; Rio Frio, TX 78879. Office Located on FM 1050, 10 mi W of Utopia, TX or 5 mi Et of Hwy 83 & Garner State Park.
hillcountryadventures.com
. Kayak trips
CAMP EAGLE:
830-683-3219; 6424 Hackberry Rd, HC 10 Box 13, Rocksprings, TX 78880.
campeagle.org
. 1400 acres located on headwaters of the Nueces River. Offers wilderness adventures and extreme sport. "Extreme" Bible-based curriculum and relationships. Hosts largest Mountain Bike Festival in Texas. Competitor magazine called this "Texas' best adventure destination". 12 miles of single track, 6 miles of jeep road, 185' limestone cliffs to climb, constant 72 degrees Nueces River. Rappel, zip lining, disc golf. Accommodations can be reserved (as available) in hotel-style rooms, dorm rooms that sleep 12, camp cabins, on-site tenting and RV spaces. Mountain bike races throughout the year.
HEART OF TEXAS (H.O.T.) HOT AIR BALLOON RIDES:
210-201-4959; 1051 Hwy 80, San Marcos, TX 78666.
hothotairballoonrides.com
SAN MARCOS BAPTIST ACADEMY CHALLENGE COURSE:
512-353-2400; 2801 RR 12, San Marcos, TX 78666.
smabears.org/challenge_course.htm
. Physical challenge course available for rental by the public. Contact Mr J Ford: 512-753-8024
SKYDIVE SAN MARCOS:
512 488 2214; Hwy 80 S, Fentress Airpark, Fentress South San Marcos), TX 78622.
skydivesanmarcos.com
. 80 acre facility has RV sites, bunk house, hangers, training.
CYPRESS VALLEY CANOPY TOURS:
512-264-8880; 1223 Paleface Ranch Rd S, Spicewood, TX 78669.
cypressvalley.com
. Offers eco-adventure zip line tours, and places to swim and picnic
DRIVE TANKS:
830-351-8265; at Ox Ranch, Uvalde, TX 78801.
drivetanks.com
. Located at Ox Ranch, see separate listing. Drive and shoot real tanks and machine guns!
LAKE TRAVIS ZIPLINE ADVENTURES:
512-614-1996; 14529 Pocohontas Trl, Volente (Leander), TX 78641.
ziplaketravis.com
DON STRANGE RANCH:
210-504-6193; 103 Waring Welfare Rd, Welfare, TX 78006.
donstrangeranch.com
. Catering, event venue, entertainment, adventure/challenge course.
DON STRANGE RANCH ADVENTURE CHALLENGE COURSE:
see above.
waringgeneralstore.com
. Adventure facility on the Don Strange Ranch features kayaking, climbing and zip line tours, disc golf. Has 4 zip lines (high and low) on Zinc Hill. Custom designed programs to fit the need of the client regardless of size. Each program lead by staff who help people step out of their personal comfort zone and into a learning zone. Open by reservations only.
WIMBERLEY ZIPLINE ADVENTURES:
512-847-9990; Jim Winn Ranch, Winn Valley Dr, Wimberley, TX 78676.
wimberleyzipline.com
VENUES VERY NEARBY THE HILL COUNTRY
ADVENTURE CLUB SAN ANTONIO:
210-408-9270; 1201 N Loop 1604 W #107, San Antonio, TX 78258.
adventureclubsa.com
AUSTIN ACADEMY OF AVIATION:
512-385-2880; 4309 Emma Browning Ave, Austin, TX 78719.
flyaus.com
. Flight training, rentals and simulators
AUSTIN DUCK ADVENTURES:
512-477-5274; 209 E 6th St, Austin, TX 78701.
austinducks.com
. Amphibious tour of downtown Austin and Lake Austin
AUSTIN PAINTBALL:
512-858-4448; 4150 US-290 E, Austin, TX 78620.
austin-paintball.com
EARTH NATIVE WILDERNESS SCHOOL:
512-299-8870; 137 Woodview Ln, Bastrop, TX 78602.
earthnativeschool.com
FLY TEXAS:
512-467-2529; at Carter Memorial Airport, Hwy 183, Luling, TX 78648.
flytexas.com
. Hang gliding and instruction
GLIDING REVOLUTION - EXPLORE LADY BIRD LAKE:
512-699-6051; 20 IH-35 N, Austin, TX 78701.
glidingrevolution.com
. Segway, bike & kayak rentals & tours
HWY 66 MOTORSPORTS:
210-371-4325. Texas Hill Country.
hwy66moto.com
. Paramotoring, motocross bike racing, boat rentals
KROSSFIRE PAINTBALL:
210-635-7050; 10780 Elmendorf-Lavernia Rd, San Antonio, TX 78223
LASER LEGEND:
210-444-9025; 7505 N Loop 1604, Ste 101, Live Oak, TX 78233.
laserlegend.com
. Laser tag, arena, and arcade
LONE STAR EXOTIC RENTALS:
512-828-7979; 5002 Burleson Rd, Austin, TX 78744.
lonestarexoticrentals.com
. Experience the thrill of a lifetime in an exotic sports car like a Ferrari, Lamborghini, Viper, Corvette, Mustang, or Porsche.
LIVE ADVENTURE:
live-adventure.com
MOC KAYAKS:
512-263-0004; 4701 Red Bluff Rd, Austin, TX 78702.
mockayaks.com
. Kayak rentals
OUTLAW PAINTBALL:
512-252-1664; 824 Grand Ave Pkwy, Pflugerville, TX 78660.
outlawpaintballfield.com
PAINTBALL KNIGHTS:
210-649-3147; 13289 La Vernia Rd, Saint Hedwig, TX 78152.
paintballknights.net
PHOENIX ARISING AVIATION ACADEMY:
512-588-2359; 10435 Burnet Rd, Ste 108, Austin, TX 78758.
phoenixaviation.org
. Flight instruction
PREDATOR PAINTBALL:
210-695-4030; 20590 Bandera Rd, Helotes, TX 78023.
predatorpaintballpark.com
REBEL RACE:
484-450-6410; 578 FM-153, Smithville, TX 78957.
rebelrace.com
. A weekend get-away for athletes who want to run a military style 5k or 15k and then party like there's no tomorrow!
RISING PHOENIX ADVENTURES:
512-677-2305; 306 Industrial Blvd, Bastrop, TX 78602.
risingphoenixadventures.com
. Kayak, canoe and bike rentals & tours
ROWING DOCK:
512-459-0999; West Lake Hills, 2418 Stratford Dr, Austin, TX 78746.
rowingdock.com
. Rowing, kayaking, paddleboarding on Lake Lady Bird, Austin
SEGWAY INC:
210-488-4845; JW Marriott, 23808 Resort Pkwy, San Antonio, TX 78261.
Web
SKYDIVE TEMPLE:
800-242-5217; 15771 IH-35 S, Salado, TX 76571.
skydivetemple.com
iFLY:
512-674-9200; Austin.
skyventure.com
. Indoor body flight mimic wind tunnel
SPORTATIONS:
800-241-6966; 15771 IH-35 S, Salado, TX 76571.
sportations.com
. Sky Dive, hang glide, glider rides, helicopter rides, balloon rides, paragliding, ziplines
TACTICAL PAINTBALL:
830-540-4200; 12590 FM 794, Harwood, TX 78632. Exit 637 on IH-10
THERMALRIDERS:
210-381-5193; US Hwy 183, Carter Memorial Airport, Hangar 6, Luling, TX 78648.
thermalridersllc.com
. Hanggliding
TEXAS PACK & PADDLE:
210-494-4200; San Antonio, TX 78232.
txpaddlesports.com
TEXAS ROWING CENTER:
512-467-7799; 1541 W Cesar Chavez, Austin, TX 78703.
texasrowingcenter.com
. Rent kayaks, canoes, and SUPs on Lady Bird Lake in Austin
TEXAS SKYDIVING CENTER:
979-773-9100; Lexington, 1055 PR 7022, Lexington, TX 78947.
texasskydiving.com
TRAPEZE AUSTIN:
512-608-1071; 9501 Manchaca, Austin, TX 78748.
trapezeaustin.com
. Classes and practice flying trapeze. Located at Soccerzone.
ADVENTURE RESOURCES REGARDING THE TEXAS HILL COUNTRY
ROCK CLIMBING:
KAYAKING & KAYAK FISHING:

SANDY ROAD GUEST HAUS: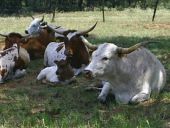 Upscale Western-style Guest House Lodging
in a Beautiful Ranch Setting in the Gorgeous Texas Hill Country

Reservations & Information: 281-300-7177
9242 RR 1320 (Sandy Road), Johnson City, TX 78636

Web: SandyRoadGuestHaus.com Email: info@SandyRoadGuestHaus.com

Come Relax & Enjoy!


---

Site designed, maintained & Copyright © by Cofran & Associates, Inc.All rights reserved
See Terms of Use before using this website.Cofran.cominfo@Cofran.com281-300-7177


---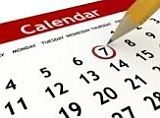 Click
for Hill Country:
»
RECURRING ACTIVITIES
»
MARKET DAYS
»
ALL CALENDARS
»
ATTRACTIONS
»
ADVENTURES
»
MAPS
---

---
Check us out on


---

---

---
Come share a piece of our world....




Family-owned winery
& vineyard operation
at a century-old
farm house,
breathtaking views
of Hill Country,
& handcrafted
Texas wines

(830) 998-7654
10352 US 290 W
Hye, Texas
williamchriswines.com
---
Affordable Pre-paid Emergency Air Transport Service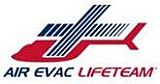 Click image for details
Protection starts at $65/yr
---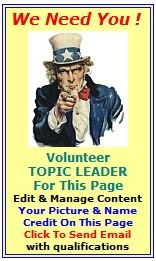 ---
---
---


830-981-9543
29277 IH-10 W, Boerne

RV Sales (new & used),
parts, service, financing.
RV & Marine Showrooms
ronhoover.com
See full ad
in Boerne directory
---

Protect Your Computer Files With



On-Line storage
of your data.

Easy!

Just click
to get started.


---
---

---