Click for Free
Calendar
Event Submission
---
Click here for your



basic Portal listing!
---

---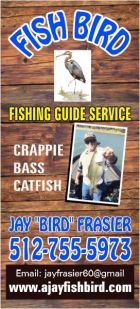 ---
COFRAN'S PC &
TECHNOLOGY HELP
- - -
Online, Remote
Tech Support &
Call-In Help Desk

Virus? Frustrated?
PC slowed down?
We can tune it up!
Internet, Wi-Fi,
Websites,
Email, Outlook,
Social Media,
Tech Marketing,
Excel, Quickbooks,
Zoom, TeamViewer,
Carbonite
** PC Repairs **

BSEE, MBA, xCPA
Veteran, Tech Officer

281-300-7177
Johnson City
info@cofran.com
www.cofran.com
---
"The Web Guy"
WEB SITE DESIGN
& MAINTENANCE
Economical
& Effective
281-300-7177
Johnson City, TX
info@cofran.com
cofran.com


---

"Business Coach"

COST CONTROLS,
EFFICIENCY &
BETTER STRATEGIES
= MORE PROFIT !!

Economical
& Effective

281-300-7177
Johnson City, TX

info@cofran.com
cofran.com


---
---

---

Cofran's Texas . . .
Hill Country Portal
A Powerful Information Database & Gateway Service for the Texas Hill Country

Use above MENU To Find "All Things In The Texas Hill Country"

City Profile For:
BEND, Texas
Pronounced: "bend"
"no slogan"
Population (2010): 1,678COL Index (2008):
Elevation: ~ 1,200 ftArea: smCounty: W
Lampasas
& SE
San Saba
Counties
Zip Code: 76824Area Code: 325-628Time Zone: CST
Coordinates: 31.1° N, 98.5° W
Location: 93 mi NW of
Austin
; NE part of Hill Country
Highways: FM-580, CR-446Creeks: CherokeeRivers: ColoradoLakes: None
BACKGROUND INFORMATION
CITY:
Not incorporated
CHAMBER, TOURISM & ECONOMIC DEVELOPMENT:
Nothing formal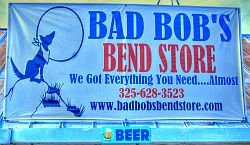 NEIGHBORING TOWNS:
17 mi NE of
Cherokee
, High Valley,
24 mi W of
Lampasas
, SW of
Lometa
, 18 mi SE of
San Saba
PRINCIPAL BUSINESS:
Winery, state park, agriculture, pecan industry, hunting, fishing
MAJOR ATTRACTIONS:
See full details in
Directory
below.
Alamosa Wine Cellars
Bend Store: More than all-purpose convenience store, it is the local center for community gathering, live entertainment and the world of Bend
NEARBY & HILL COUNTRY-WIDE ATTRACTIONS:
See
Attractions
.
Some of the very nearby attractions include: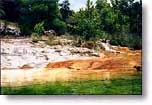 PARKS:
There are many state and LCRA parks in the greater area as profiled on the
Parks
page. These nearby parks include:
EVENT CALENDAR:
Annual Fish Fry Fundraiser, in mid-October.
For full details on nearby events see
Festivals & Major Events
,
Trade Days & Farmers Markets
,
Live Entertainment
, and calendars on our other focus topic pages accessible from the menu above.
WEATHER:
Local Weather
;
Hill Country-wide Weather
MEDIA COVERAGE:
On-Line News: Google News
Newspapers, Radio/TV, Articles & Videos:
MAPS:
Google
; GeoHack (not available)
HISTORY:
Handbook of Texas Online
:
" . . at a horseshoe-shaped bend in the Colorado River fourteen miles southeast of San Saba in southeastern San Saba and western Lampasas counties, developed in the nineteenth century as a supply and processing center for farmers. The area was originally settled in 1854 by three Low brothers from Tennessee, David Donald, James Milton, and William, and first named Schleicher's Bend, after Gustav Schleicher. By 1856 it was called McAnelly's Bend, for Robert Daugherty McAnelly, a landowner on the Lampasas side of the river. A post office under the latter name opened on the east side of the river in 1858 but was discontinued sometime after 1861. When application for a post office on the San Saba side of the river was made in the late 1870s, the names Little Breeches and Bend were submitted; the Bend post office opened in 1879 in the home of Seth Martin Moore, the local ferry operator, and has operated continuously since.

The town developed in the 1870s and 1880s, as a gristmill, cotton gin, and general store were established to meet the needs of local farmers and cattlemen. The first school on the San Saba side of the Colorado River was organized in 1872 near the mouth of Cherokee Creek, and by the 1880s Baptist, Methodist, and Christian churches had opened. In 1890 the community had a reported 400 residents, a justice of the peace precinct, a constabulary, craft shops, mercantile stores, and a hotel. For most of the twentieth century, however, Bend has recorded 100 to 125 residents. Corn, cotton, and cattle provided the initial basis for local commerce. In the late nineteenth century the pecan industry also became commercially important. After 1920 extensive pecan orchards were planted, and by midcentury the Hollis native pecan had become the region's primary cash crop. Bend boosters consider the Jumbo Hollis, which stands near the banks of the Colorado River, to be the world's most productive pecan tree. It is claimed that the tree yields nuts of extraordinary size and that in 1919 it produced more than 1,000 pounds. The tree is named for its first known owner, Thomas I. Hollis. In 1990 Bend reported a population of 115 and two businesses. In 2000 the population remained the same and four businesses were reported."
PRIOR CITY NAMES:
Schleicher's Bend (1854), McAnelly's Bend (1856)
HISTORICAL MARKERS:
CEMETERIES:
Many nearby
AVAILABLE SERVICES:
Gas: no; Convenience Stores: yes; Restaurants: at convenience store; Lodging: yes; Grocery Stores: limited, at convenience store; Banks: no; Vehicle Repair: no; Hospital: no; Med Clinic: no; Post Office: yes; Public Schools: no; Cemetery: yes
OTHER PROFILES:
City Data (not available);
Texas Escapes
;
Wikipedia
NOTES:
We welcome inquiries, comments and submission of updates, additions, corrections
& digital photos, without compensation. Send to:
editor@HillCountryPortal.com
BUSINESS & ORGANIZATION DIRECTORY
CHURCHES

BEND CHURCH OF CHRIST:
Bend, TX 76824

BEND UNITED METHODIST CHURCH:
325-628-3599; 14130 FR-580, Bend, TX 76824.
lampasasmethodist.com

HIGH VALLEY BAPTIST CHURCH:
SR-501, Bend, TX 76824


EMERGENCIES
(Police, Fire, EMS/Medical)
Dial 911

CRIME STOPPERS-REPORT ANONYMOUSLY:
1-800-222-8477; or click:
Stoppers
LOCAL CITY GOVERNMENT:
LOCAL COUNTY GOVERNMENT:
Click:
Lampasas County Government Offices
and
San Saba County Government Offices
STATE & FEDERAL GOVERNMENT:
For offices that represent the Hill Country,
click:
Texas & Federal Government Offices

US POST OFFICE:
325-628-3358; 22902 FM-580 W, Bend, TX 76824-3000.
usps.com

CRISIS HOTLINES: click Hotlines-Emergencies


DAY & SEASON HUNTING OPPORTUNITIES:
See full list of leases for this town at:
Hunting & Fishing
.

PORTAL WEB TRAFFIC TO YOU >>
Stand out from crowd!
Click for advertising details.
Super Easy!

(THE) CREEK COTTAGE BED & BREAKFAST:
325-628-3280; CR-436 (Colorado Bend State Park Rd), Bend, TX 76824. Located E of the Bend Store.
thecreekcottage.com
MOONPIE MOTEL AT BEND GENERAL STORE:
325-998-8031; 112 CR-438, Bend, TX 76824.
www.bendgeneralstore.com
. Four cabins, book via:
Airbnb
SULPHUR SPRINGS CAMP:
325-628-3252; 2935 CR-446, Bend, TX 76824.
bendtexas.com
. RV & tent camping, and cabins
Note:
Check
RV Parks
below for availability of cabins, guest houses and other accommodations.
MISCELLANEOUS GOODS & SERVICES
BEND GENERAL STORE:
325-998-8031; 112 CR-438, Bend, TX 76824.
bend-general-store.business.site
. Country store, live music, beer garden
COLORADO BEND STATE PARK:
5,328 acres above Lake Buchanan, at 1025 ft elevation, opened in 1987. This park offers a wide spectrum of outdoor recreational opportunities including fishing, boating, hiking, mountain biking, guided nature and caving tours, bird watching, mineral study, and photography. Among the parks "specialty items," are its crystal-clear creeks dammed along their length with striking growths of travertine, a mineral precipitate from calcium-carbonate rich waters.
Primitive tent camping and RV camping. 16 mi of hiking trails and 14 mi of mountain bike trails. When Lake Buchanan is near normal levels, the river is navigable from the park's boat ramp all the way to the lake, for 10 mi. This is a trip on slow moving water through the beautiful canyon lands of the Colorado. Other activities include guided tours to Gorman Falls on Saturdays. Gorman Falls is also accessible by a day-use hiking trail. The trail length is 4 mi round trip. The park also offers guided walking wild cave tours and self guided crawling cave explorations. Due to hazards in the caves such as low oxygen levels and poisonous gases and the fact that the caves are a non-renewable natural resource, All caves in the park are closed except through tour or special permit. Reservations are highly recommended for the cave tours due to the limited number of people which can be taken on any given tour.
Location: In San Saba County, W of
Lampasas
, SE of
San Saba
, on FM-580, in Bend, TX 76824. See web site for detailed directions into the park. 915-628-3240;
tpwd.state.tx.us/spdest/findadest/parks/colorado_bend
GULLET HUNTING LODGE:
325-628-3512; Bend, TX 76824
OLD BEND SCHOOLHOUSE:
CR-438, Bend, TX 76824
BAREFOOT CAMP & RV PARK:
325-628-3395; 795 CR-444, Bend, TX 76824.
barefootcamp.com
COLORADO BEND STATE PARK:
325-628-3240; 2935 CR-446, Bend, TX 76824.
SULPHUR SPRINGS CAMP:
325-628-3252; 2935 CR-446, Bend, TX 76824.
bendtexas.com
. RV & tent camping, and cabins


CALL or e-Locate BEFORE YOU DIG!
Free Texas 811 Locator
1-800-344-8377
www.texas811.org


HILL COUNTRY-WIDE UTILITY PROVIDERS:
For Hill Country area
utility service providers
(electric, gas, water, sewer, trash),
telecom providers
(land lines, cellular service, TV, internet), and related services (package delivery, newspaper, etc.), click:
Utilities & Telecom

PORTAL WEB TRAFFIC TO YOU >>
Stand out from crowd!
Click for advertising details.
Super Easy!

ALAMOSA WINE CELLARS:
325-628-3313; 677 CR-430, Bend, TX 76824
CHEROKEE CREEK VINEYARDS:
325-628-3285; 1353 CR-432, Bend, TX 76824. grape grower; vineyard consulting & management
Back To >> TOP OF PAGE & MAIN INDEX or BEGINNING OF DIRECTORY LISTINGS THIS PAGE

SANDY ROAD GUEST HAUS: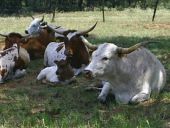 Upscale Western-style Guest House Lodging
in a Beautiful Ranch Setting in the Gorgeous Texas Hill Country

Reservations & Information: 281-300-7177
9242 RR 1320 (Sandy Road), Johnson City, TX 78636

Web: SandyRoadGuestHaus.com Email: info@SandyRoadGuestHaus.com

Come Relax & Enjoy!


---
Back To >> TOP OF PAGE & MAIN INDEX or BEGINNING OF DIRECTORY LISTINGS THIS PAGE
---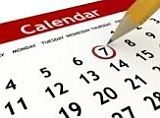 Click
for Hill Country:
»
FESTIVALS/MAJOR EVENTS
»
LIVE ENTERTAINMENT
»
MAPS
---

---
Check us out on


---

---

---
Texas Walks . .
What's Raised Here,
Stays Here! 100% local!!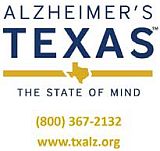 5 locations in
Central Texas
September and October.
Corporate sponsorship
& team/individual
registrations now available.
---
---
Affordable Pre-paid Emergency Air Transport Service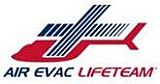 Click image for details
Protection starts at $65/yr
---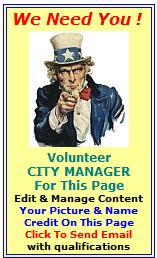 ---

Protect Your Computer Files With



On-Line storage
of your data.

Easy!

Just click
to get started.


---
---

---