Click for Free
Calendar
Event Submission
---
Click here for your



basic Portal listing!
---

---

---
FIRST CHOICE SHUTTERS
& BLINDS





Serving South-Central Texas
Quality window treatments
Plantation shutters, blinds, screens, shades
Wood and faux wood available
Made in America

Locally owned & operated:
Tim & Barbara Van Tassel
830-201-2151
timgvant@hotmail.com
Johnson City, TX
Call, email or text with questions or to arrange a no-obligation visit and quotation at your place.
Facebook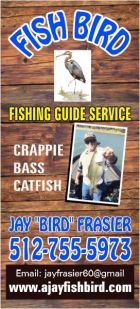 ---
Carport & Tent Spot Rentals In Rural Kerrville During Eclipse
---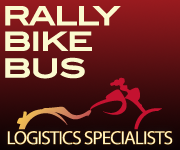 ---
---
---
COFRAN'S PC &
TECHNOLOGY HELP
- - -
Online, Remote
Tech Support &
Call-In Help Desk

Virus? Frustrated?
PC slowed down?
We can tune it up!
Internet, Wi-Fi,
Websites,
Email, Outlook,
Social Media,
Tech Marketing,
Excel, Quickbooks,
Zoom, TeamViewer,
Carbonite
** PC Repairs **

BSEE, MBA, xCPA
Veteran, Tech Officer

281-300-7177
Johnson City
info@cofran.com
www.cofran.com
---
"The Web Guy"
WEB SITE DESIGN
& MAINTENANCE
Economical
& Effective
281-300-7177
Johnson City, TX
info@cofran.com
cofran.com


---

"Business Coach"

COST CONTROLS,
EFFICIENCY &
BETTER STRATEGIES
= MORE PROFIT !!

Economical
& Effective

281-300-7177
Johnson City, TX

info@cofran.com
cofran.com


---
---

---

Cofran's Texas . . .
Hill Country Portal
A Powerful Information Database & Gateway Service for the Texas Hill Country

Use above MENU To Find "All Things In The Texas Hill Country"

Focus-Topic Profile For:
MOTORCYCLING
IN THE TEXAS HILL COUNTRY

The Hill Country has is one of the most popular and most beautiful riding areas in the country. Scenic highways and back roads, a biker-friendly community and definitely heavy biker places to visit make this a Mecca for those who live to ride. Be sure to check out the detailed profile page in this Portal site for each town to see their event calendar and more detail on fun things to do in the area.
Best to check their web site or call them to get the latest details.
To keep this labor intensive web page going, we need your advertising support. In return, you will get great web exposure and likely some new business. We hope. Let us know and please support our advertisers.
Be sure to check our comprehensive Portal
Calendar of Events
for motorcycle-related events.
We welcome inquiries, comments and submission of updates, additions, corrections & digital photos,
without compensation. Send to Editor at:
editor@HillCountryPortal.com
QUICK INDEX TO CATEGORIES (

click choice)
BACKGROUND INFORMATION & MAPS
You have to know where you will be riding, so here are some helpers:
We have a complete section devoted to the definition of the Texas Hill Country and a number of useful maps. See
Definition & Maps
LOCAL BIKES FOR SALE
As a service to our biker friends, you can advertise your bike and related "stuff" on this web site. See pricing details by clicking the Advertise button on the left on this page.
To see what is available, click:
For Sale
If you want to list your bike or biker items, see the rules on the For Sale page, check the pricing page and send in your info.
EDITOR'S GUIDE TO SAFE RIDING IN THE HILL COUNTRY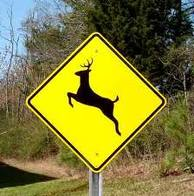 GAS:
There are virtually no gas stations between most towns in the Hill Country. There are few places to stop for a cold beverage and even fewer have anything to eat or a public restroom. Plan accordingly. Example: 40 miles from Fredericksburg to Llano, and no services of any kind in between (except beer/food in Willow City). To far to run on fumes.
Towns that do not have gas stations include:
Albert, Barksdale, Camp Verde, Castell, Driftwood, Eckert, Fischer, Fitzhugh, Hilltop, Hye, Kendalia, London, Luckenbach, Montell, Rio Frio, Sandy, Sisterdale, Tarpley, Twin Sisters, Vance, Waring, Welfare, Willow City
DEER:
Deer will run at you and in front of you. Deer are amazingly fast, and will change direction toward you before you can say "Oh, sh..". Other frequent 4 legged monsters include cattle, wild pigs, goats, sheep, turkeys, armadillos, skunks, turtles, and who knows what else. The more mass it has the more damage, pain, and expense it will cause. Even buzzards can be a serious hazard when they are feasting on road kill. When you see one deer, there are always more deer in the group. Look out!
CATTLE:
Some back roads have "Open Range" or "Loose Cattle" signs, meaning that cattle and goats are loose on the road. Big longhorns and dairy cattle are also amazingly fast, and when spooked can come into your path quickly. They are much more agile than most folks think, and ten times the mass of a deer.

DUSK AND DAWN:
This is the time when deer are most often seen in our roadways. They lounge in our motorspace and become very skittish when you approach. Slow way down during dusk and dawn, be vigilant in scanning for big critters, and live to tell about the one that just missed you.
CATTLE GUARDS:
May back roads have cattle guards embedded in the road surface, and while most are pretty smooth, a few will jar your bones and teeth. Some riders ease up in their seats when crossing these cattle guards so their backrest will not jab into their back.

LOW WATER CROSSINGS:
There are many dips in the roads where the cross creeks. Many creeks drain water from the fields under the road dips, as well as OVER the road surface. Those that are often wet are usually very slippery and very wet. I have never seen a warning. Best to slow down to a crawl and keep very steady, with just a tiny positive push on the throttle. any more gas than just to maintain a steady speed may cause your rear tire to spin on the slick surface and you will loose control and possibly go down. your rider should be warned to not make any movements while going through low water crossings. I still think these should be called "high" water crossings.

FALLING ROCKS:
Believe the signs. You don't want to hit rock on the road, or be hit by rock slides.
BRAKING:
Occasionally practice hard breaking to get the feel of when the brakes will lock up and what to do about it. If you ride double and loaded down, practice that way too. Never hit the front break too hard too soon or you will launch over the handle bars. For most conditions apply the breaks equally or with a bias toward the rear break.
HAIRPIN TURNS:
In most cases there will be a sign to alert you. Rarely not. Be safe and believe the posted speed on the turns. Watch for blind S-curves.
SQUARE, 90 DEGREE TURNS:
On very rural back country roads, there are many absolutely sharp turns that follow property lines. Often without warning signs. Sometimes with drainage water on the road. Look out!

ON-COMING VEHICLES OUTSIDE THEIR LANE:
Be especially alert for on-coming vehicles reaching into your lane, especially on the tight turns and narrow shoulders where there is little room for you to react. Day-dreaming tourists, big trucks, farm equipment, and yes, other bikers wander over the middle line. Not the best way to meet new folks!
VEHICLES TURNING INTO YOUR LANE:
Always look for vehicles entering your lane from the right and turning left toward you. Always look for vehicles entering from your left and turning right and toward you but who sweep out into your lane.
SQUEEZE PLAYS:
Spot the unintentional squeeze play with multiple vehicles were you are the odd vehicle out because they don't see you. This is especially true with big trucks and narrow roads with curbs, obstacles or no shoulder (meaning there is no easy exit route for you).
SCANNING AHEAD, ANTICIPATING & PLANNING:
An absolute must for safe riding is to keep your eyes focused on the road ahead. Constantly scan and survey what is a good ways ahead of you, not just up close to your bike. Keep looking for threats, such as animals, bicyclists, vehicles, etc. that could become a problem. Adjust your speed accordingly. The faster you ride, the further out ahead you should be scanning, plUS-everything in between. The faster you ride, the more expensive and painful the damage will be to you and your bike when something goes wrong. More speed makes everything worse, including the amount of time available for you to react. Avoid distractive sight seeing. The driver's job is to be super vigilant about safety (your passenger can enjoy the scenery and tell you about it later). Mostly this means worrying about the other guy or animal who doesn't see you. Keep an occasional eye to the rear view mirror so you know what is coming up behind you in case you need to make a fast lane change. Think about what can go wrong, and how you would handle it. Mentally note safe exits from the road. Obsess about what you would do when there is no shoulder and you need to get out of the way.
LOOK THROUGH THE TURNS:
Particularly with the hills and valleys and trees on the land forming the turns in the Hill Country, it is especially important to looks "through the turn" to catch the best glimpse you can of what lies ahead. Otherwise you might find yourself on top of a truck or tractor or cow and not have time to maneuver. Making a course adjustment while negotiating a turn is hairy enough, let alone doing it in an absolute panic situation. This is a good practice even when the turn is not blocked by objects . . look ahead, anticipate and plan your defensive move.
RIDING TWO-UP (DOUBLE), SPECIAL CONSIDERATIONS:
Note, this section assumes a typical situation with a male driver and female rider, and follows a "do and don't do format".
DRIVER CONSIDERATIONS:
Depending on your relationship and riding experience with your rider, you may have to anticipate some unhelpful movements from your rider.
When you go over speed bumps, cattle guards, railroad tracks, etc., you are likely to hit the bottom of your suspension sooner and harder than when riding single.
Your bike will not be as responsive in take-off or turning with the extra weight of a rider.
When carrying a rider and you hit a bump (such as an unexpected short bottom in a low water crossings or a road elevation change like asphalt to concrete), the sudden compression and then release of your rear shocks tends to launch the rider off the back of the bike, as generally they have less cushion in their legs because of their foot and leg placement on the bike and their lesser strength to absorb the jolt. So, if you don't know the road well, slow down!
Assess your rider and relationship, and respect their level of comfort with speed and aggressiveness. Otherwise, mama is not going to be happy and you will have an unpleasant last trip.
For longer trips, work out in advance with your rider how she should communicate the basics, including taking a rest break and potty stops. Usually just those key words gently offered should do the trick.
Your mission with a rider is to deliver them safely. If your rider is not cooperating, stop your bike and gently, but firmly, review these points with the rider.
RIDER CONSIDERATIONS:
Your job is to have fun, maybe help a bit with navigation and spotting less obvious obstacles and threats, and mostly, not be a distraction.
When you start the process of climbing on the bike, get absolute acknowledgement from the driver that he is ready with both of his feet firmly on the ground and both hands firmly on the bike hand grips, otherwise he can easily loose his balance and the bike will go over - not good for your relationships!
When getting on and off the bike, don't grab the driver and don't swing/pivot off his arm or shoulder, or you might both go over.
Since your driver is at the controls, don't bug him! Keep the distractions to a minimum. He is your ticket to safety. Don't shove a map, food, water bottle or anything in this face that might block his vision or bother him. Likewise, don't put your hand in front of his face to point out things. If you see a safety threat and get uncomfortable that he hasn't seen it yet, then speak up and to the point, and clearly.
Don't lean in either direction (left or right) excessively, and certainly no more than he does.
Excessive leaning upsets the balance the driver attempts to maintain in order to keep the bike upright. He can't see you, and doesn't need to be distracted by having to think about what you might do or be doing, and then have to adjust unnaturally for your actions. Just hang in there as relaxed as you can and go with the flow. Don't initiate anything, including leaning, screaming, arm waiving, grabbing, etc. Remember, your life is in his hands, and he is in charge of the ship.
It is OK to put your arms around the driver's waist, and if you are feeling uncomfortable, squeeze a little harder. He will immediately get the message without being scolded. Hopefully, he will adjust his driving technique to accommodate your feelings. If you are still too uncomfortable, ask him to stop for a minute and then review these points with him.
Keep your head in alignment with his (think of the Olympic bob sled team going through the turns with all the helmets following in order like little ducks behind their leader).
Don't bang helmets if possible. Tighten up your arm and gut muscles to lessen head banging.
Don't make major weight shifts while on your bike (whether moving or not), and slowly if at all. Best not to hike your butt to one side of the seat, otherwise you won't be positioned for a more serious leaning turn.
When getting off the bike, wait for your driver's clear signal he is ready with both of his feet firmly on ground and both hands firmly on the bike hand grips. Otherwise, over y'all go! Bad day!
THE EASY PART:
Keep you bike well maintained, especially focused on tire wear and tire pressure, and brakes. Have a cell phone, phone numbers and a plan for what to do if your bike breaks down.
>MORE SAFETY RESOURCES:
Motorcycle Safety Foundation:
msf-usa.org
, A nonprofit organization that offers motorcycle safety courses to both beginning and experienced riders, plus lots of good motorcycle resources on their web site.
>
HAPPY & SAFE RIDING !
George Cofran, Editor ('04 Harley, Ultra Classic)
PS, if you have suggestions or comments on this guide, I would love to hear from you. Use email address at top of this page.
MOTORCYCLE/BIKER JOINTS IN THE TEXAS HILL COUNTRY

BIKER FRIENDLY BAR MAP:
By Mike Stewart, full screen, click:
Map
. After thee map image appears, you can right click it to save it then print it; or copy the image and then paste the image into a document.
Note:
Previously we listed "biker-friendly" places here, defined as any place that you could rest your body and not be stared at or growled at for having leathers on or a doo rag. We kept adding and adding places to this growing list and finally realized that a biker can go just about anywhere in the Hill Country and frequent a place with no problems as long as you remain polite. Pretty much true about everything everywhere. So, this list now has been condensed to just those places that are truly biker joints. Definition: motorcycles out font and back, maybe some pickups, but no cars, vans, or SUVs. Yes, some light beer drinking, cool music playing, and maybe some pool players. Typically a rustic, dark bar. Most common question: Where y'all from? That's the basic definition. That simple.
OK, some want a little more description we are being told, so we have a spoke rating system (tell US-if you think differently):
* = barely qualifies as a biker joint, too many cars and non-bikers;
** = your average good biker joint;
*** = strictly a biker joint, only exception is during another hail storm.
Be sure to check the detailed profile we have for each town, large and small, in the Hill Country. The index to these towns is on the home page. See home page menu tab on upper left.
11TH STREET COWBOY BAR:
307 830-796-4849; 11th St, Bandera, TX. The Cowboy Bar is a unique cross between a neighborhood bar and the best country and western night club around.
11thstreetcowboybar.com
. Rating: * (tourists)
ACE CAFE, at Lone Star Motorcycle Museum:
Vanderpool. Hamburgers, Aussie meat pie, salads. Owners Allan & Debbie Johncock. Rating: ***
ALAMO SPRINGS CAFE:
830-990-8004; Alamo Springs, TX. Located just S of Grapetown, at 107 Alamo Rd, next to the "Old Tunnel Wildlife Management Area" on Old San Antonio Highway, southeast of Fredericksburg. Texas Monthly Magazine Cover designated famous burgers, plus beer, shaded porch, and live music Fri & Sat nights. Open 11a-9p daily, closed Tue. Rating: **
ALBERT TEXAS ICE HOUSE:
830-644-2042; 5435 RR-1623 S, Stonewall, TX 78671, but it is really in Albert TX. Good Songs, Cold Beer, Good Friends, and Tall Tales. An unusually beautiful setting with centuries old massive oak trees, great entertainment, for family fun and the coldest beer in Texas (they say).Bottled and draft beer, no food unless special outdoor cooking event. Open weekends only. Web:
alberttexas.com
. Rating: ***
BANDERA SALOON:
402 Main St, Bandera, TX. 830-796-3699;
banderasaloon.com
. Rating: *
BENT RIM GRILL:
At Frio Canyon Motorcycle Stop, above. Burgers, fries, hot dogs, BBQ sandwiches, no beer. Rating: ***
BLUE GENE'S COWBOY SPORTS BAR:
830-796-7144; 807 Main St, Bandera, TX;
bluegenesbandera.com
. Weekend live entertainment. Rating: * (tourists)
CAMP LIVE OAK:
830-232-4152. Leakey.
campliveoak.com
. Cabins and motorcycle camping. Voted Top 10 Best Motorcycle Lodging 4 years in a row by RTM. Rating: **
DALLY'S DOWN UNDER:
830-868-4200; 9097 US-290, Henly/Johnson City, TX 78636-4104.
dallysdownunder.com
. On N side, just E of the 290/281 intersection. Some munchies, frozen pizza, indoor bar, cold beer, often live music, well done outdoor area with tables. Rating: ***
D'ROSE INN & CABINS:
527 US-83 S, Leakey TX 78873, 830-232-5246.
droseinn.com
. E-mail:
drdeb@droseinn.com
. Where peace and tranquility are reality. Lodging for motorcyclists and bicyclists only! You must be riding or have your bike on a trailer. Swimming pool, covered pavilion, picnic tables, BBQ grills. The ultimate in biker friendliness. Voted #1 in Motorcycle Trip Lodging by Ride Texas Magazine (2006 Best In Texas Rider's Choice Award). Owner/Innkeeper: Deb Rose, PhD. Rating: ***
DANCING BEAR CANTINA & GRILL:
830-751-3051; 7794 CR-271, Mico, TX 78056.
thedancingbearcantina.com
. Biker friendly
LITTLE COUNTRY FARM & STORE:
210-364-1457; 7794 CR-271, Mico, TX 78056.
littlecountryfarmstore.com
. Biker friendly
DEVIL'S BACKBONE TAVERN:
830-964-2544; 4041 FM-32, Fischer, TX 78623. Rating: ***
DOWN UNDER DROUGHTHOUSE & EATERY:
512-264-8000: 21209 TX-71 W, Spicewood, TX 78669. Rating: ***
FRIO CANYON MOTORCYCLE STOP:
830-232-6629. POB 753, 657 RR-337 W (1/2 mile W of US-83), Leakey, TX 78873. Providing a comfortable gathering place for motorcycle enthusiasts. Motorcycle clothing, accessories, novelties. Spectacular views. Thurs-Mon: 10a-6p. Owners: Bob & Robin Albright.
friocanyonmotorcyclestop.biz
. 24 hour Roadside Assistance 866-735-5102. Rating: ***
GARVEN STORE:
27304 N Hwy 83, Mountain Home, TX. Located 28 miles north of Leakey on US-83 at TX-41 intersection, in Mountain Home (although there is NO town here). Biker Leathers!! Best prices you've ever seen!! Jackets, vests, caps, gloves, and goggles. Also out of this world BBQ brisket, jerky and dried sausage. Beer and wine available. Restrooms. Gas. Since 1932. One of the very few stops in the middle of nowhere. Visit online or call 830-640-3235.
garvenstore.com
. Rating: *
HARRY'S ON THE LOOP:
512-919-9130; 2732 RR-1323, Willow City, TX 78675. Located 13 mi N of Fredericksburg TX. Famous BBQ, bottled & draft beer, classic biker stop. Occasional entertainment. Rating: ***
HARLEYS & HOTRODS BAR & GRILL:
830-964-2911; 13141 FM-306, Canyon Lake, TX 78133. Rating: ***
HILLBILLYZ:
830-336-2101; 1931 FM-473, Boerne, TX 78006.
hillbillyzoftexas.com
. Biker bar . Rating: ***
(THE) HOG PEN GRILL:
830-232-4868; 830-279-8408; 373 US-83 & RM-337, Leakey, TX 78873.
thehogpenstore.com
. At corner of US-83 & RR-337, Leakey. Open Tue-Sat, 9-5. Food: boudain, brisket, sausage. Dirty Earl's Squeaky clean car wash. Rating: *
KNOT IN THE LOOP SALOON:
Closed
KENNEDY'S HILL COUNTRY TAVERN:
31138 IH-10 W, Boerne TX; 830-755-5313; Thursday nite is Bike nite. It is just up the road from Javalina Harley so it's a good place to wait while your bike is being worked on. Cold beer and full service bar. Rating: *
KOYOTE RANCH:
830-589-4695, 800-225-0991; 23233 TX-16 N, Medina, TX 78028.
koyoteranch.com
. RV sites, wireless internet, furnished cottages. This is a multi-mode facility, biker friendly, with cabins, and lots to do. Great biker group base camp. On Hwy 16 N of Bandera. Rating: *
LONG HORN SALOON:
1307 Main St, Bandera, TX. 830-796-3600.
longhornsaloonbandera.com
. Rating:*
LUCKENBACH:
830-997-3224. 1-888-311-8990; 412 Luckenbach Town Loop, Stonewall, TX 78624. The history of Luckenbach, along with events that are happening and their favorite pickers, are included on their web site, including Willie, Waylon, and many more. Everybody's somebody in Luckenbach". Web:
luckenbachtexas.com
. Voted #2 of Favorite Small Towns, by RTM. Rating: ** (It would be a *** if it weren't for all the tourists in SUVs).
(THE) LUG NUT SALOON:
830-964-6111; 11285 FM-306, New Braunfels, TX 78132 Rating: *
NUTTY BROWN CAFE:
512-301-4648. E of Dripping Springs, on US-290, S side. Full menu, great food, Sun brunch 11a-2p, upscale bar (mixed drinks too!), draft beer, huge outdoor arena with tables and music venue. Rating: *
PARADISE BAR & GRILL:
830-249-0301; 1032 N Main, Boerne, Live Oak Shopping Center. 15 draft beers. Big screen TV. Burgers, pool. Rating: *
SALT LICK:
BBQ, beer.
saltlickbbq.com
. Open daily 11a-10p. Reservations accepted, bring your own cooler. Cash only (ATM available). 512-858-4959 restaurant, 512-894-3117 office for reservations, directions. Rating: *
SAXON SALOON:
Next to Inks Lake. After the bridge on TX-29. Hole in the Wall. To get to this place just ride from Burnet W on TX-29 and look to the L after you cross Inks Lake. Good a/c and also a back patio. Rating: *
SHADE TREE SALOON & GRILL:
830-885-5550; 13430 US-281 N, Spring Branch, TX. Burgers, sandwiches & more. M-F daily specials. Live Entertainment in big outdoor venue. Call for entertainment schedule or visit
shadetreesaloon.com
. Rating: ***
SISTERDALE LINE (formerly SISTERDALE SALOON):
830-324-6833; 1211 Sisterdale Rd, Sisterdale, TX 78006. Popular motorcycling stop. Live entertainment with outdoor venue and fire pit. Saloon open 7 days/wk.
Facebook
. Rating: **
MAC & ERNIES CAFE:
830-562-3325. Tarpley, TX. Home-style cooking. Pit smoked BBQ. Bottled beer. Open Thurs-Sun for breakfast and lunch. Owner: Val. Some of the best BBQ the Hill Country has to offer as well as a great biker stop. Special motorcycle parking. Located on RR-470, 12 mi W of Bandera. Check out this great hang-out. Rating: **
TARPLEY HOTEL GUEST HOUSE:
Same number and owners as above. Daily & weekly rentals.**
LONE STAR MOTORCYCLE MUSEUM:
830-966-6103; 36517 FM-187, Vanderpool, TX 78885. Four mi N of Vanderpool. Free admission. More than 50 vintage motorcycles on display, plus lots of motorcycling posters and memorabilia. The Ace Cafe located at the Museum serves kitchen food.
lonestarmotorcyclemuseum.com
***
Y.O. RANCH:
1-800-967-2624; 830-640-3222; 1736 Y.O. Ranch Rd, Mountain Home, TX 78058.
yoranch.com
. Store, entertainment, restaurant-steak house, lodging, RV sites, retreats, weddings, land sales, social club, adventure/summer/day camps, swimming, hunting (exotic, native game), wildlife tours, trail drives & horseback riding throughout on rugged 40,000 acre ranch. Rating: *
MOTORCYCLE-RELATED RESOURCES
ADVENTURE TEJAS:
adventuretejas.com
. Mission is "To encourage novice and seasoned riders to explore the back country of Texas and promote the sport of Adventure Riding (ADV), as well as the beautiful Hill Country of Texas that we call home. Reaching out to help our injured Fire Fighters, Law Enforcement and Military through charity events and promotions." They offer a tour service for Adventure Riders that aren't familiar with Texas Hill Country back-roads. this helps people enjoy some great scenery and protect riders from accidentally trespassing on private property.
AMERICAN MOTORCYCLE ASSOCIATION:
ama-cycle.org/index.asp
ARTICLE: THE GREAT ESCAPE:
Motorcycling in the Hill Country, April 2007, Texas Highways Magazine.
texashighways.com
BIKERS:
An online magazine dedicated to biker lifestyle by an independent North Carolina lady biker who rides a Harley. About bikers, by bikers, for bikers, and provides bikers resources.
bikersmag.com
BIKERS AGAINST CHILD ABUSE-HILL COUNTRY CHAPTER:
830-456-0442; PO Box 2822, Fredericksburg, TX 78624. Kevin "BandAid" Martin, Road Cap & State Rep.
bacausa.com
BIKEZ:
bikez.com
. Online Motorcycle Catalogue. Technical specifications of all motorcycles made since 1970.
CLUB ED - MOTORCYCLING:
Link
. Courses offered by Kerrville ISD.
CYCLE TRADER ON-LINE (motorcycle buying & selling on-line):
cycletrader.com
FELLOWSHIP RIDERS OF THE HILL COUNTRY:
210-360-9484; 3139 Junction Hwy, Ingram, Tx 78025.
citywest.org
. Affiliate of a national Christian Motorcycle riding group. No dues, no demands, just ride.
HILL COUNTRY RIDER:
www.hillcountryrider.com
; Focused in the Leakey area.
MICA PEAK:
micapeak.com
. Lots of good resources.
MOTORCYCLE BOOT CAMP:
New Braunfels
, at 1288 Loop 337. 6:30p-8:30p Hey guys, interested in riding but don't know where to start? Then this party is for you! Learn about different types of Harleys, customization and more! To Reservations: 830-624-2473.
grueneharley.com/Learn-to-Ride
MOTORCYCLE CLUBS & ASSOCIATIONS:
dropbears.com/bikelinks/clubs.htm#usa
MOTORCYCLE SAFETY FOUNDATION:
msf-usa.org
. Be sure to watch their videos on-line.
MOTORCYCLE INFO & ACCESSORIES:
motorcycleinfo.calsci.com
. Helpful info.
MOTORCYCLE MISSIONS:
512-589-5468;
motorcycle-missions.org
. An Austin-based non-profit helping Veterans and First Responders with PTSD find hope through motorcycling & the shared human experience.
(THE) MOTORCYCLE SCHOOL:
themotorcycleschool.com
. Located in San Antonio and Victoria, Texas. Be sure to watch their videos on-line.
MOTORCYCLIST ONLINE'S FAVORITE RIDES SERIES, #5 - Texas Hill Country:
motorcyclistonline.com/escape/favoriterides/123_0444_getaway/index4.html
; A one page summary on riding here.
MOTORCYCLE ROADS', TEXAS HILL COUNTRY TWISTER REPORT:
motorcycleroads.com/routes/SouthWest/TX/TX_4.shtml
; Trip via Kerrville, Medina, Bandera
MUSEUMS:
For museums specializing in vintage motorcycles, see our Focus Topic page at
Museums
OPEN ROAD JOURNEY:
openroadjourney.com
. Ride, share, discover.
RALLY BIKE BUS-MOTORCYCLE TRANSPORT:
Have your bike professionally transported to major events:
rallybikebus.com
RIDE TEXAS MAGAZINE & TEXAS MOTORCYCLE MAGAZINE
:
texmoto.com
. The on-line Texas motorcycle travel magazine.
ridetexas.com
RIDING TEXAS, THE TEXAS HILL COUNTRY TRAIL:
hhjm.com/bikes/txhill.htm
. A video for sale highlighting biking in this area.
ROAD & TRAVEL MAGAZINE ARTICLE - Biking The Texas Hill Country:
roadandtravel.com/adventuretravel/bikingtexashillcountry.htm
; An interesting travel log of biking the area with lots of web references. Good reading as a first introduction to biking in this area.
SKERT'S "PICKING UP A DROPPED BIKE" INSTRUCTION:
pinkribbonrides.com/dropped.html
. A good instructional tool for all of us.
STAR TOURING & RIDING - SAN ANTONIO CHAPTER 175:
startouring.org/chapter175
STREET EAGLE OF SAN ANTONIO:
877-931-7433; 903 E Nakoma, Ste #102, San Antonio, TX 78216. 210-496-0880.
SUDS & BUTTERFLY:
sudsandbutterfly.homestead.com
. All about motorcycling in Texas, including event listings.
TEXAS HILL COUNTRY CHAPTER OF THE HARLEY OWNERS GROUP (HOG):
hillcountryhog.org
TEXAS HILL COUNTRY MOTORCYCLE TOURS:
830-336-2595; Kendalia, TX 78027
TEXAS HILL COUNTRY RIDE - A MOTORCYCLE ADVENTURE:
customflix.com/207901
. A DVD for sale featuring a ride in the southern part of the Texas Hill Country.
TEXAS HILL COUNTRY TOY RUN ASSOCIATION:
830-832-1723; POB 203, Hye, TX 78636. Kevin Martin, Pres
TEXAS MOTORCYCLE RIGHTS ASSOCIATION:
tmra2.org
TEXAS MOTORCYCLE ROADS TRIP REPORTS
:
motorcycleroads.us/tx.html
; A collection of road trip info for 19 routes (each with a map) in the Hill Country, plus many more in other parts of Texas.
TEXAS MOTORCYCLE ROADS WEB LINKS:
motorcycleroads.us/resources.html
; A helpful listing of local, regional, state and national web sites.
(THE) THREE AMIGO's TOUR:
hilliard.ws/hc2001/3amigos.htm
; 3 guys, 3 bikes, 7 days in the Texas Hill Country. Good article with maps.
TWO WHEELED TEXANS:
twtex.com
(THE) TRIKE CORRAL:
trikecorral.com
VIDEO BIKER'S "RIDING THE TEXAS HILL COUNTRY"
:
videobiker.com/MagazineArticles/Ride%20The%20Hill%20Country.htm
; Good general article on riding in this area, plus a link to purchase their video of the area.
ZEKE'S HARLEY HAULER:
512-422-4533; Roadside service, motorcycle hauling.
BIKE DEALERSHIPS IN & NEAR THE HILL COUNTRY
ALAMO BMW:
210-828-5511; 3111 Broadway, San Antonio, TX 78209. New location at 25600 I-10 W, near Boerne (Exit 55).
alamopowersports.com
. BMW and Triumph Motorcycles.
ALAMO CYCLE PLEX:
210-696-2000; 11900 IH-10 W, San Antonio, TX 78230.
alamocycleplex.com
C F MOTORSPORTS:
830-798-1206; 2203 9th St, Marble Falls, TX 78654.
cfmotorcycles.com
CALIENTE HARLEY-DAVIDSON:
210-681-2254; 7230 NW Loop 410, San Antonio, TX 78245.
calienteharley.com
CENTRAL TEXAS HARLEY-DAVIDSON:
512-652-1200; 2801 IH-35 N, Round Rock, TX 78664.
centraltexasharley.com
COWBOY HONDA AUSTIN:
5 Brent Blvd, # 200, Kyle, TX 78640
COWBOY HARLEY-DAVIDSON OF AUSTIN:
512-436-1525; 10917 IH-35 S, Austin, TX 78747.
cowboyharleyaustin.com
. Sales, service, rentals
CYCLE NATION POWER SPORTS LLC:
512-331-6686; 13806 N, Hwy 183, Austin, TX 78750.
cyclenationpowersports.com
DREAM MACHINES OF AUSTIN:
512-735-5151; 1401 IH-35 N, Round Rock, TX 78664.
dreammachinesofaustin.com
FORT HOOD HARLEY-DAVIDSON:
875 W Central Texas Expy, Harker Heights, TX
GRUENE HARLEY-DAVIDSON:
830-624-2473; 1288 Loop 337, Gruene/New Braunfels, TX 78130.
grueneharley.com
JAVELINA HARLEY DAVIDSON:
830-755-5202; 800-860-9696; 29078 IH-10, NE Side of I-10, W Boerne, TX 78006.
javelinaharley.com
KAWASAKI-SUZUKI OF MARBLE FALL:
830-693-5044; 2803 US-281 N, Marble Falls TX 78654.
kawasakiofmarblefalls.com
KAWASAKI OF UNIVERSAL CITY:
800-868-8942; 1737 Pat Booker Rd, Universal City, TX 78148.
kawasakiofuniversalcity.com
KENT POWERSPORTS OF AUSTIN:
512-268-8609; 21015 IH-35, Kyle, TX 78640.
kps-austin-honda.com
. Honda
NAPALM MOTORSPORTS:
512-345-7433; 12112 RR-620 N, Lakeway, TX 78734.
napalmmotorsports.com
. Victory dealer
WOODS CYCLE COUNTRY:
830-606-9828; 1933 IH-35 E (Exit 191), New Braunfels, TX, 78130.
woodscyclecountry.com
BIKE REPAIR, ACCESSORY SHOPS & RELATED BIKE SERVICES

ACTION CUSTOM MOTORCYCLE ENTERPRISES (ACME):
325-656-8885; San Angelo, TX
BIG MIKE'S BIKE SHOP:
830-990-2625. 922 E Main St, Fredericksburg, TX 78624. Clothing, accessories, and more. Owner: Billy. Free motorcycle parking in back all day. 1/2 block from downtown. Sit on the porch or tables in the back and enjoy a cold one. Open Wed-Sun, 10a-5p
AMERICAN CYCLE SERVICE, LLC:
830-367-7575; 3295 Junction Hwy, Ingram, TX 78025.
americancycleservice.com
,
Facebook
. Motorcycle repair
BOERNE STAGE KUSTOMS:
830-634-3224; 545 FM-480, Center Point, TX 78010.
boernestagekustoms.com
, TX. Body shop
BOERNE TEXAS CYCLE GOODIES:
830-249-1405; 807 N Main St, Boerne, TX 78006. Open Tue-Sun. A cool place to shop, eat, or just hang out
BROWN'S CYCLE SERVICE:
830-796-4599; 1205 Cottonwood St, Bandera, TX 78003.
FB
BURNET COUNTY CYCLES:
Closed
CUSTOM CYCLES:
830-885-5822, Cell: 210-846-1081; Spring Branch, TX 78070. Jimmy Herrera, Owner/technician
C & D POWERSPORTS:
830-328-5030; 714 Main St, Bandera, TX 78003.
cdpowersports.com
C F MOTORSPORTS:
830-798-1206; 2203 9th St, Marble Falls, TX 78654
DESTINATION CYCLE:
888-886-3001; 830-896-2453; 3341-A Loop 534, Kerrville, TX 78028.
destinationcycle.com
DUSTY BAGS CUSTOM CYCLES:
281-384-0061; 506 E Young, Llano, TX 78643.
custommotorcyclesalesandservicellano.com
. Sales, repair service
FROSTY'S MOTORCYCLE STOP:
830-796-7401; 584 TX-16 S, Bandera, TX 78003. Leather, helmets, accessories, t-shirts.
GOOD OL' DAYS GARAGE & BIKE SHOP:
830-257-2376; 2422 Junction Hwy, Kerrville, TX 78028
HAPPY LARRY'S MOTORCYCLE TOWING SERVICE
512-751-5148; Austin, TX.
www.happylarryscycletowing.com
HARDLEY ANGELS CLOTHING AND ACCESSORIES:
Check out what these creative gals have to offer in their unique apparel geared for the women!
hardleyangels.com
HAWG HAWLER MOTORCYCLE TRANSPORT, LLC:
512-848-5520; Leander, TX 78646.
hawghawler.net
HILL COUNTRY CUSTOM CYCLES:
512-264-1050; 3101 Tabletop Mountain Dr, Spicewood, TX 78669.
hillcountrycustomcycles.com
HILL COUNTRY MOTORHEADS:
512-553-4078; 2001 TX-29 W, Burnet, TX 78611.
hillcountrymotorheads.com
. Vintage motorcycle museum and sales
(THE) HOG POUND:
512-847-3444; 13710 RR-12, Ste 4, Wimberley Square, Wimberley, TX 78676.
thehogpound.com
. Motorcycle gear
JACK'S CYCLE SERVICE:
830-367-7575; 3370 Junction Hwy, Ingram, TX 78025
J&T CYCLE & SERVICE:
210-574-6192; Green Valley Rd, Cibolo, TX. Classic and late model motorcycle and scooter shop specializing in classic restoration and parts for many make and model bikes. Located just S of IH-35 and N of Schertz (San Antonio).
LDT CUSTOMS MOTORCYCLES,
830-966-5167; Utopia, TX 78884. Custom Built
LEACH CUSTOM CYCLES:
830-221-6038; 1015 Lake Bluff, Canyon Lake, TX 78133.
leachcustomcycles.net
LEPRECHAUN MOTORCYCLE TRANSPORT:
512-296-1920
LIBERTYCAFEBIKE.COM:
512-909-3813; Liberty Hill, TX 78642.
libertycafebike.com
. Custom BMW cafe motorcycles
LIZ ON THE SQUARE:
830-833-0405; 405-A 3rd St, Blanco, TX 78606. Harley Davidson footwear, leather chaps, jackets, saddle bags & motorcycle apparel and accessories.
LizOnTheSquare.com
MISSION CYCLEPLEX:
210-424-4960; 9800 San Pedro Ave, San Antonio, TX.
missioncycleplex.com
. Sales, service
PHANTOM RIDER CHOPPERS:
830-228-4606; 6535 TX-46 W, New Braunfels, TX 78130.
phantomriderchoppers.com
. 6 mi W of Loop 337, on the south side. Harley Davidson & after market. Repair & service. Dyno Jet Tuning
RABLEY CYCLE WORLD INC:
512-858-2163; 1550 CR-195, Dripping Springs, TX 78620. Motorcycle Repair Shop
RIX MOTORCYCLE KLASSIX:
210-695-8706; 12602 FM-1560 N, Helotes, TX. Most services while you wait. All makes and models. HD's & Sport bikes.
SATTLER V TWIN:
830-899-7900; 7840 FM-2722, Canyon Lake, TX 78132. We build wicked custom bikes from the ground up or we can even customize your bag of bones. Chrome upgrades, performance modifications, tires, brakes, full service on all types. Ken Kirkpatrick, Bob Slusser, Robert Johannesson.
sattlerv-twin.com
SINNERS CYCLE SHOP:
512-656-6380; 4601 Hudson Bend Rd, Ste 100, Hudson Bend, TX 78734.
sinnerscycleshop.com
TEXAS CUSTOM CHOPPERS:
512-266-2208; 2203 RR-620 N, Lakeway, TX 78734
WILD THINGS MOTORCYCLE ACCESSORIES:
830-792-4430; 1208 Sidney Baker S, Kerrville, TX 78028.
wildthingsma.com
. Parts and accessories for all types of motorcycles, including parts and chrome from Drag Specialties, Custom Chrome, Parts Unlimited, Kuryakyn, Biker's Chocie, Mustang Seats, Martin Bros. Large selection of apparel and leather from Easyrider and others. Vento dealer. Repair & maintenance. Owners: David & LeAnn Wanex.
XIMENEX CYCLE LUBE:
Cell: 210-663-4628. San Antonio, TX. Specializing in motorcycle maintenance. 1 hour oil change. Owner: Rene Ximenez
2 WHEEL TOWING:
210-883-4331; 2419 Cinder Ridge, San Antonio, TX.
2wheeltowing.com
3 MONKEY'S MOTORCYCLE & ATV REPAIR:
817-729-6989; 243 TX-173 N, Bandera, TX 78003.
Facebook
MOTORCYCLE RENTALS
AUTOMOBILE & MOTORCYCLE MUSEUMS:
Museums are located on a US map with details clickable under each position flag.
Web
HILL COUNTRY MOTORCYCLE RENTALS:
512-645-6450. Austin.
hillcountrymotorcyclerentals.com
SERENITY MOTORCYCLE TOURS:
817-805-2807; 351 Remington Court, Weatherford, TX 76085.
serenitycycletours.com
. Located out of the Hill Country, but they have rentals and regular tours within the Hill Country
TEXAS MOTORCYCLE RENTALS/TEXAS MOTORCYCLE ADVENTURES:
830-708-6198; 680 S Castell Ave, New Braunfels, TX 78130. Owner: James Williams. Between Austin and San Antonio airports. Bikes delivered to locations of choice. By Appointment Only.
TexasMotorcycleAdventures.com
Note:
Some dealers also rent bikes. See above dealer listings.
TEXAS DEPT OF PUBLIC SAFETY & OTHER RESOURCES
TEXAS DRIVER'S LICENSE DIVISION:
www.txdps.state.tx.us/administration/driver_licensing_control/dlindex.htm
DPS MOTORCYCLE SAFETY UNIT:
txdps.state.tx.us/msb
DPS MOTORCYCLE OPERATOR'S HANDBOOK:
txdps.state.tx.us/ftp/forms/DLhandbook.pdf
USFS - AVOIDING VEHICLE-WILDLIFE COLLISIONS:
Web
. An excellent video from US-Forrest Service intended for all drivers based on their extensive research and experience.
HILL COUNTRY MOTORCYCLE EVENTS & RALLIES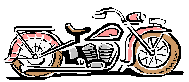 ONLINE EVENT DIRECTORIES:
Late Mar -
CRUSADERS FOR CHRIST BIKE BLESSING:
Canyon Lake Area
, at River Rd VFW #8573, 14625 River Road. Music by DJ Grindle. 210-894-9207; malcolmjohnbeck@yahoo.com
2024: Sun 1/7, 1-4p
Late Mar -
THUNDER IN THE HILL COUNTRY-TEXAS HILL COUNTRY BIKE WEEK:
Bandera
, at Mansfield Park, 2886 TX-16 North. Annual motorcycle rally event with tent and RV camping, poker run, door prizes, vendors, food, field events, live music, bike show, tattoo contest, wet t-shirt naughty night. No one under 21 allowed. $55/p. Presented by Biker rallies of Texas, 409-655-8800.
Event Web
,
Host Web
. 2023: 3/23-26
Late March-Early April -
TEXAS VINTAGE MOTORCYCLE FANDANGO:
Fredericksburg
, at Fairgrounds at Gillespie County Fair Grounds, 530 Fair Dr on TX-16, 2 mi S of town. A vintage swap meet, vintage bike show, vintage chopper show, and vintage races all rolled into one fun-packed weekend. All day. Benefits the Optimist Club Of Fredericksburg. Victor Hugas, 956-535-0371.
Venue Web
,
Event Web
. 2023: 3/30-4/2; 2024: 4/12-14
Mid April -
RIVER ROAD RALLY:
Concan
, at Andy's on River Rd, 21488 US-127.
Facebook
. Bring the fam down for a night full of food, prizes and bikes bikes bikes! 2024: 4/19-21
Mid May -
SHATTER THE STIGMA MOTORCYCLE RALLY, CAR SHOW & COMMUNITY EVENT:
Kerrville
, at Hill Country Youth Event Center, 3785 TX-27.
Facebook
. 9a-3p Show times, check in at 7:30a. Community event, a non-profit fair & the South Texas Bloodmobile will be taking donations. Help us raise awareness about mental illness and let's "Shatter The Stigma" together. You can help us by being a sponsor of our event, purchase a vendor booth, be a donor for the raffle, display a car in the car show or ride in our motorcycle rally. Hamburgers for purchase. Community non-profit fair. Sponsorship opportunities. Volunteer Services Council for Kerrville State Hospital, 721 Thompson Drive. Free to public, Car Show $30, Motorcycle riders $40. Annual Event. Contact: Denise LeMeilleur, 830-896-2211 x6269, denise.vsc@windstream.net
Early June -
VFW FAMILY FREEDOM RALLY:
Marble Falls
, at VFW Post 10376, 1001 Veterans Drive. 830-693-2261,
Web
. Car show & Ride-In Bike Show. Free event, community festival, kids & family, live entertainment, live music. Free to all families. Kids' activities. Car and motorcycle show ($20 entry/free to active duty), door prizes, food and drinks, crafts, donation station for active duty military gift boxes (clothing, toiletries, non-perishables), and veteran services booths. Wear your red, white, and blue and bring a lawn chair. Annual event. 2023: 6/3, 10a-6p
Early June -
COMMUNITY FOR VETERAN FAMILIES: CLASSIC CAR SHOW:
New Braunfels
, at 1288 TX-337 Loop. 830-888-9823.
Web
,
Facebook
. Enjoy exhibits of classic cars, trucks, and motorcycles built between 1900-1979. Spectator admission is free. We'll have food trucks, vendors, kids games and activities, raffle items, beer, and DJ Kid Classic for entertainment.
Early June -
ANNUAL SULPHUR CREEK CAR CRUISE:
Lampasas
. Staged at WM Brook Park. 512-556-5172.
Web
. Owners of classic cars, street rods, exotic mini-trucks, and motorcycles line the park to show off their vehicles. Entertainment, poker run, parade, prizes and games available at this Chamber sponsored event.
Mid June -
LUCKENBACH OPEN ROD, CUSTOM & CLASSIC CAR and MOTORCYCLE SHOW:
Luckenbach
. 830-997-3224.
Web
. Rods-Open, Customs-Open, Classics and Muscle Cars-Open, Motorcycles-Open, Corvettes-Open, Silent Auction, Door Prizes, Plaque, & Hat to First 100 Entrants, Benefits the Boys and Girls Club of Fredericksburg. Admission by donation.
Late June -
RIVERFEST CAR SHOW:
Bandera
, at City Park, 1102 Maple Street.
Facebook
. Come show off your car, truck or motorcycle on the banks of the Medina River. Prizes awarded to top 20 cars. Your application fee gets two admittance wristbands. All other guests must purchase wristbands at the gate. There are bathrooms, it is very kid friendly, plenty of food and lots of shade! $25. Contact: Geanie Strickland, 830-796-4447. 6:30a-4p.
Late June -
KERRVILLE CAR AND MOTORCYCLE SHOW:
Kerrville
, at Courthouse Square, 700 Main Street.
Web
. Annual event. Free admission. Pre-registration (until 6/1): $30, Day of event: $35. Registration from 8-11a. Sponsorship opportunities available. Proceeds benefit local charities. Food, band and great cars and motorcycles! Call Dietert Center at 830-792-4044. Jo Carol Smith, 830-702-4044 x240. 8a-4p.
Mid-Sep -
CHILI COOK-OFF CAR & BIKE SHOW:
Kerrville
, at Hill Country Youth Event Center. Music, vendors, more. Hosted by K'Star. 2023: 9/16
Late Sep-Early Oct -
RUMBLE ON THE RIVER:
Bandera
, at Mansfield Park, 2886 TX-16 North. Annual motorcycle rally event with tent camping, poker run, bike show, biker games, wet T-shirt, tattoo contest, cowboy rodeo, concerts, vendors, food, field events. Live band. $55/p. 409-655-8800.
Event Web
. 2023: 9/29-10/1
Early Oct -
AMERICAN LEGION AUXILIARY UNIT 157 CAR & MOTORCYCLE SHOW:
Bandera
, at Bandera City Park, 1102 Maple Street. Noon-3p. Lots of Antique & Classic Cars, Custom & Classic Motorcycles. Registration: 9-12p. Show starts: Noon. BBQ plates: $12. Gerda, 830-776-5687.
Event Web
. 2023: 10/8
Early Oct -
FROGS FOR FREEDOM:
Bandera
, at 11th St Cowboy Bar.
Web
. Live music, dancing, BBQ plates, live auction, special guests, motorcycle ride. $40/p. All proceeds benefit the Naval Special Warfare Veterans and their families! Doc Cox: 301-751-4327, fmdoccox@aol.com
2023: 10/7, 9a
Mid-Oct -
PIG ROAST:
Johnson City
, at Blanco County Fairgrounds, US-281 North. Fri: 7a to Sun: 1p. Proceeds benefit
Cherokee
Home for Children. Annual event with free pig roast, Poker Run, night bike show, free camping on the Pedernales River, self-contained RV area. BBQ on Sat, bands Fri-Sat nights, and more. $30 per person, age 11 and up. Under 21 must be accompanied by an adult. Must have ID. Children and dogs allowed (but must be on leashes). Rain or shine.
Event Web
. Sandie Benoist, 512-556-5579. 2023: 10/13-15
Mid Oct -
FOUNDATION 14 TEXAS INAUGURAL EVENT:
Spring Branch
, at Shade Tree Saloon, 13530 US-281, 78070. 11a-2p. Charity benefit. Combat PTSD through wind therapy. We will be presenting a deserving combat veteran with a motorcycle to give them the gift of riding, family and community. There will be 50/50s, vendors and more. Satx@foundation14.org
2023: 10/14
Mid-Late Oct -
DO THE TON MOTORCYCLE RALLY & VINTAGE MOTORCYCLE SHOW:
Fredericksburg
, at Pecan Grove Store, 5244 TX-16 North. Noon-4p. Vintage motorcycle rally & show. Free admission with a donation of 3 cans of food or cash donation for the local food bank. Food, beer. Live music. 830-990-4433.
Web
.
2023: 10/20-21
Late Oct -
GYPSY MC KNOCKOUT RUN:
Bandera
, at Mansfield Park, 126 TX-16 S.
Web
. Fun run, games, field events, food, beverages, vendors, RV camping and more. Cherri: 830-955-0485
2023: 10/20-22
Early Nov -
MOTORHEADS VINTAGE MOTORCYCLE SHOW:
Burnet
, at Hill Country Motorheads, 2001 TX-29 W. 10a-4p. Vintage motorcycle museum showcasing street bikes, choppers, dirt bikes, flat track and other bikes from the 1960-1980's. Food truck. Annual event. Parking: Free. Admission: $5/p. Children under 12: free. Fee includes bike show and admission into museum. 512-553-4078.
Sponsor Web
. 2023: 11/4
Mid Nov -
WHEELS & WARRIORS:
Cedar Park
, at HEB Center, 2100 Ave of the Stars.
Facebook
. Charity benefit. We do pretty much everything on donations. We are a non profit with one goal in mind, to eradicate Veteran and first responder suicide. We will not fail!Join us as we celebrate our Annual Car, Truck & Bike Show. Live music, vendors, BBQ, prizes. Tim Scherer: 512-294-9495, timscherer@sbcglobal.net
2023: 11/11, 9a
LOCAL MOTORCYCLE EVENTS:
Be sure to look at our overall Hill Country Events page for detailed listings of events related to the motorcycling, at our Portal
Calendar
To submit your event listing information

(free)

, just fill out this handy on-line submission form:
>> Free Event Listing Form
HILL COUNTRY LOOPS, ROUTES & NOTED RIDES
(
Note:
References are to 2007 Ride Texas Magazine (RTM)'s Best in Texas Readers' Choice Awards):
STARTING IN LEAKEY
: Twisties with hair pin turns and steeps. Not for beginners.
Three Twisted Sisters Loop:
FM-337, 335, and 336. This loop is about 96 miles. It's the best of them all, about 2 1/2 hours".
Article
Bandera Loop:
RR-337 east, TX-16, Hwy 470 west, 1050 west, Hwy 83 north to Leakey.
Kerrville Loop:
RR-337 east, Hwy 187 north, Hwy 39 east, Hwy 27, TX-16 south, RR-337 west to Leakey.
Brackettville Loop:
RR-337 west, Hwy 55 south, RR-334 west, from Bracketville you can travel on 674 to Rocksprings and return on Hwy 55 or RR-335 to Camp Wood and RR-337 to Leakey.
JUNCTION, TX AREA:
junctiontexas.net/motorcycling.htm
M&M'S MOTORCYCLE ROUTES FROM OUR RV:
motorcycleroutesrv.wordpress.com
. Very nice description of many routes throughout the Hill Country
TEXAS FORTS TRAIL, MOTORCYCLE ROUTES:
texasfortstrail.com/index.aspx?page=1417
OTHER LOOPS & NOTED RIDES:
FM-337:
A 58 mile roller coaster running from Medina through Vanderpool and Leakey to Camp Wood. Voted the #1 Best Fall Colors, #8 Top Wildflower Road, #1 of Top 5 Hill Country Roads, & #2 of Top 10 Scenic Overlooks, by RTM.
FM-335: Camp Wood to TX-41:
#2 of Top 5 Hill Country Roads, by RTM.
FM-336: Leakey to TX-41:
#3 of Top 5 Hill Country Roads, by RTM.
US-377, Rocksprings to Junction:
Voted the #1 Best Sections, rated #2 of Top 10 Scenic Overlooks, by RTM.
FM-187, Utopia to TX-39:
Voted the #1 Best Fall Colors Road by Ride Texas Magazine. Voted the #2 Best Fall Colors Road by RTM.
Willow City Loop:
(N of Fredericksburg off TX-16). RR-1323 & Willow Loop, to TX-16 and back. See Willow City above for 2 great biker bars. Voted the #1 Top Wildflower Road by RTM.
FM-1323, Willow City to US-281:
Voted the #7 Top Wildflower Road by RTM.
US-290 to Waller:
Voted the #2 Top Wildflower Road by RTM.
FM-1431:
Cedar Park to Lake Buchanan. Voted #5 of Top 5 Hill Country Roads, by RTM.
RM-473:
(from US-281 below Blanco, through Kendalia, Sisterdale, Comfort).
TX-16, Llano to Bandera:
Voted the #3 Top Wildflower Road & #1 Top Sections of State Highways by Ride Texas Magazine.
US-281, Lampasas to Johnson City:
Voted the #10 Top Wildflower Road by RTM.
Devil's Backbone (RM-32):
Wimberley. Voted #1 of Top 10 Scenic Overlooks, by RTM.
US-83, Uvalde to TX-39:
Voted the #5 Best Sections of US-Highway by RTM.
US-81, North of Leakey:
Voted #3 of Top 10 Scenic Overlooks, by RTM.
RIVER ROAD (Along Guadalupe River), Gruene-New Braunfels:
Voted #4 of Top 10 Scenic Overlooks, by RTM.
US 281, Marble Falls Overlook:
Voted #5 of Top 10 Scenic Overlooks, by RTM.
State Hwy 965
FM-1376 to FM-1888 to FM-1623 (sunset ride):
TX-39 Hunt (river ride):
SPECIAL LODGING FOR HILL COUNTRY BIKERS
ANTLER CABINS:
143 Timber Ln, Bandera, TX 78003,
BanderaCabin.com
. Tim & Trina Word, Home: 830-535-4412, Cell: 210-415-4384. Two new cabins on private acreage just outside of town. Fully equipped. Rates range from $65-99/night. Bikers welcome.
SANDY ROAD GUEST HAUS:
An Upscale Western-style Guest House in a Beautiful Ranch Setting in the GorgeoUS-Texas Hill Country.
Reservations & Information: Office: 281-300-7177, 9242 RR-1320, Johnson City, TX 78636.
SandyRoadGuestHaus.com
, Email:
info@SandyRoadGuestHaus.com
. This guest house is on Sandy Road, the well-known biker route to Willow City. One queen bed and a pull-out couch. Bikers welcome.
PLEASE SUPPORT THIS SITE

If you would like to consider being a sponsored advertiser, click
Advertising
If you have suggestions, additions, corrections, or other comments,
please send to contact shown below. Thanks and hope you enjoy biking in the Hill Country.

SANDY ROAD GUEST HAUS: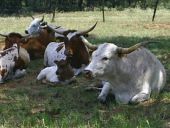 Upscale Western-style Guest House Lodging
in a Beautiful Ranch Setting in the Gorgeous Texas Hill Country

Reservations & Information: 281-300-7177
9242 RR-1320 (Sandy Road), Johnson City, TX 78636

Web: SandyRoadGuestHaus.com Email: info@SandyRoadGuestHaus.com

Come Relax & Enjoy!


---

Site designed, maintained & Copyright © by Cofran & Associates, Inc.All rights reserved
See Terms of Use before using this website.Cofran.cominfo@Cofran.com281-300-7177


---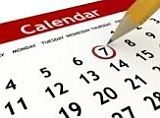 Click
for Hill Country:
»
RECURRING ACTIVITIES
»
MARKET DAYS
»
ALL CALENDARS
»
ATTRACTIONS
»
ADVENTURES
»
MAPS
---

---
Check US-out on


---

---

---
Texas Walks . .
What's Raised Here,
Stays Here! 100% local!!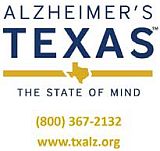 5 locations in
Central Texas
September and October.
Corporate sponsorship
& team/individual
registrations now available.
---
---
Come share a piece of our world....




Family-owned winery
& vineyard operation
at a century-old
farm house,
breathtaking views
of Hill Country,
& handcrafted
Texas wines

(830) 998-7654
10352 US-290 W
Hye, Texas
williamchriswines.com
---
Affordable Pre-paid Emergency Air Transport Service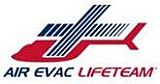 Click image for details
Protection starts at $65/yr
---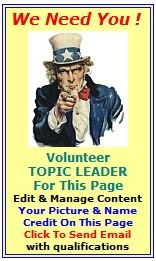 ---

---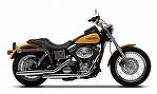 ---

Protect Your Computer Files With



On-Line storage
of your data.

Easy!

Just click
to get started.


---
---

---