Click for Free
Calendar
Event Submission
---
Click here for your



basic Portal listing!
---

---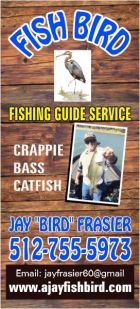 ---
COFRAN'S PC &
TECHNOLOGY HELP
- - -
Online, Remote
Tech Support &
Call-In Help Desk

Virus? Frustrated?
PC slowed down?
We can tune it up!
Internet, Wi-Fi,
Websites,
Email, Outlook,
Social Media,
Tech Marketing,
Excel, Quickbooks,
Zoom, TeamViewer,
Carbonite
** PC Repairs **

BSEE, MBA, xCPA
Veteran, Tech Officer

281-300-7177
Johnson City
info@cofran.com
www.cofran.com
---
"The Web Guy"
WEB SITE DESIGN
& MAINTENANCE
Economical
& Effective
281-300-7177
Johnson City, TX
info@cofran.com
cofran.com


---

"Business Coach"

COST CONTROLS,
EFFICIENCY &
BETTER STRATEGIES
= MORE PROFIT !!

Economical
& Effective

281-300-7177
Johnson City, TX

info@cofran.com
cofran.com


---
---

---

Cofran's Texas . . .
Hill Country Portal
A Powerful Information Database & Gateway Service for the Texas Hill Country

Use above MENU To Find "All Things In The Texas Hill Country"

Focus Topic Profile For:
MARKET DAYS, TRADE DAYS & FARMER'S MARKETS
IN THE TEXAS HILL COUNTRY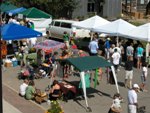 The Hill Country has many popular market days, flea markets, trade days, swap meets and farmers markets in various towns. Saturdays, and some Fridays and Sundays are the popular days. The products are varied, from produce, to antiques, art, collectibles, crafts, and garage-sale type items.
Be sure to check out the detailed profile page in this Portal site for each town to see their event calendar and more detail on fun things to do in the area.
Click on the town name below to see the detailed profile for that town.
Best to check their web site or call them to get the latest details, changes and dates.
SCHEDULING NOTE:
With the presence of the Coronavirus threat, and the local and national responses to it, many organizations have canceled or postponed their public events. So, be sure to check with the event sponsor as to their status.
And, some interesting background and inspiration from the USDA regarding market days:
USDA
To submit your event listing information (free), just fill out this handy on-line submission form:

>> Free Event Listing Form
EVENT VENUES LISTED BY CITY NAME IN THE HILL COUNTRY
BANDERA BARGAIN DAYS:
9a-4p. Gemstone Jewelry, collectible rocks, Pampered Chef, a variety of gift items, videos, books, household items and much more. Hosted by Bandera American Legion Post 157. 830-796-7528
BANDERA SAGE GARDENS FARMERS MARKET:
830-460-1271; The Sage Gardens Farmer's Market is located in front of Sid's Main Street BBQ at 702 Main Street.
banderafarmersmarket.org
. Local vendors are offering free-range eggs, baked goods, honey products, goat's milk skin-care products and a variety of cool weather produce including herbs, kale, lettuce and more. Thurs mornings 8-11a, during Fall/Winter months, and in the spring the market returns to Thurs & Sat. See facebook page for updates: Bandera Farmers Market
BANDERA MARKET DAYS:
Held on Main Street in downtown Bandera on the Courthouse lawn on the first Sat of each month beginning in April through November, 9a-4p. Features individual artists and craftsmen presenting original works and farmers selling produce, canned goods and baked goods. Non-profit organizations also sell baked goods or items to raise money for their organization. Only a limited number of resale items of the highest quality are accepted. The show is juried to maintain both quality and variety.
banderabusinessassociation.com
. Genie Strickland, 830-796-4447
BANDERA BARGAIN DAYS:
1st Sat, 9a-4p. At Wander In Cabins, 844 TX-173 North. Shop, eat, relax. Vendors info: Stacy Austin, 210-913-6615
BANKERSMITH FARMERS MARKET:
Free, weekly market on Sat, noon-4p. Note, Bankersmith is located at 7905 Old San Antonio Rd, S of US-290, N of Alamo Springs, and E of Fredericksburg. Click above city link for more details.
LONE STAR FARMERS MARKET AT BEE CAVE:
12700 Hill Country Blvd, Bee Cave. Sun 10a-2p. In 2019, now located on the grassy outdoor field in the Galleria mall, at 12700 Hill Country Blvd.
lonestarfarmersmarket.com
. 512-924-5703
BEND MARKET DAYS:
Located across from the Bend General Store where the old Post Office stands. Starts: Mar 9-10 and every weekend after that. Noon-7p. All types of vendors. Power available. Live music and food. 325-628-3523.
BERGHEIM MARKET DAYS:
Closed
BERTRAM FARMERS MARKET: Closed
BLANCO MARKET DAY:
Arts, crafts, antiques, food, and much more. 3rd Sat @ Old Blanco Courthouse square on US 281 in Blanco, March-Nov plus special December Holidays event. 9a-4p.
historicblanco.org
. Lesley Griffin, 830-833-2211, info@historicblanco.org
BLANCO YETT PARK TRADE FAIR:
At Yett Park, 2 miles S of town on US 281, a 1/4 mile N of RR 32. Held 2nd Sat each month, 9a-4p. $25 vending fee. Swap meet, arts & crafts, farmer's market. Admission free. Chamber, 830-833-5101
BOERNE MARKET DAYS:
Main Plaza, 102 N Main Street. 2nd weekend of month. Sat: 10a-5p; Sun: 10a-4p. Outdoors, featuring unique boutiques, vintage decor and more, antiques, collectibles, plants, one of a kind creations by artists and craftsmen. Great variety of food and live music. Family oriented and pet friendly. Free admission. David Querbach, 210-844-8193; 830-249-7277.
mainstreetboerne.com
;
boernemarketdays.com
FARMER'S MARKET AT CIBOLO IN BOERNE:
Type: seasonal open air market. Location: The Cibolo Nature Center at 33 Herff Rd, on the grounds of the 1850s Texas Hill Country farm. Schedule: Sat 8:30a-12:30p, May-Oct. Cindy Glass, 830-249-4616
1905 FARMER'S MARKET:
Kendall County Fairgrounds, 1307 River Road.
Facebook
. Every Wed, 3-6p. Open-Air market featuring locally grown produce, locally harvested honey, fresh eggs, locally raised meats, fresh caught seafood & locally made eats. Plus locally made, good-for-you health & beauty products!
BUDA DOWNTOWN FARMERS MARKET:
Mid-May-Nov, every First Thurs, 2-6p, Every Sat, 9a-1p, 121 N Main, just S of City Hall.
ci.buda.tx.us
, Jennifer Denton, 512-773-7128
BE FAB MARKET DAYS:
Bulverde, 830-438-3336; 2877 Bulverde Rd, Bulverde. Every 2nd Sat. 10a-4p.
befabmarketdays.com
. Cathy Scroggins-Brownlow Canyon Lake, and Spring Branch Online group ·
(THE) FARM STAND:
30315 Bartels Road. 11:30a. Fri & Sat
BURNET FARMER'S MARKET:
512-756-0834; Saturdays. Burnet Courthouse Square, 220 S Pierce, Burnet. Lavona Fry. Fresh organic produce and locally grown agricultural products, as well as other vendors selling home baked and handcrafted goods. Every Sat throughout summer, weather permitting. 9a–1p
CAMP WOOD TRADIN' DAYS:
Lindbergh Park. 9a-2p. 2nd Sat every month starting mid-June, weather permitting. Arts & crafts, yard sales, garage sales, farmer's market, music and games.
nuecescanyonchamber.com/resources_markets.html
. Patsy, 830-597-2265
CANYON LAKE MARKET AT THE LAKE:
830-935-2735; 2nd weekend of month, 9a-4p. On north shore of lake, at Bunkhaus Lodging & RV Park.
marketatthelake.com
CANYON LAKE MARKET DAYS:
Arts, crafts, bargains, attic treasures, antiques, books, home cook'n & more! Sat April & Oct, 9a-4p. 830-964-3003.
crrcofcanyonlake.org
. Location: CRRC Recreation Center, off South Access Rd, just below Canyon Dam. Free parking, family entertainment. Texas hospitality, Hill Country, River, Lake & Market Day. Vendors wanted, $25 Outdoor space.
SATTLER TRADER:
1056 Market Heights, Sattler Village, Canyon Lake, TX 78132. Every Saturday 9a-4p.
sattlertrader.net
. Indoor and outdoor vendor areas with vintage items, handcrafted goods and tons more. No admission cost. Teresa, 210-288-3176
SATTLER FARMER'S & ARTISAN'S MARKET:
210-519-7821; 14625 River Rd, Canyon Lake, TX 78133. h
ttps://tootssweetstx.com/sattler-farmers-market
. Community organization. Local fresh foods, and art work from local farmers and artisans, Local musicians playing live sets, family fun and entertainment. Jessica Japhet, tootssweetstx@gmail.com
COMFORT AREA FARMER'S MARKET:
May through Aug. Fresh, locally grown vegetables, fruits, jellies and jams, home preserves, herbs & flowers! Located in the Comfort Park on TX-27. Saturdays from 8a-noon or until sold out. Doris Wallace, 830-995-3368 or Jay Zapata.
comfort-texas.com/shopping1.htm
HIGHWAY 87 FLEA MARKET:
210-274-5257; 10000 North Creek Rd, Comfort, TX. Oldest Flea Market in the Hill Country. Conveniently located right off US-87 N, across from Comfort High School. Open Sat-Sun 10a-5p. Multiple vendors. Spaces open to rent.

COTTONWOOD SHORES, CASTLEROCK MARKET & ART BAZAAR:
Every Sat & Sun, October through mid-Dec. Castlerock is located on N side of FM 2147, approximately 3 mi W of the Colorado River Bridge on US 281. We expect the Market and Art Bazaar to have a great crowd because our traffic count is 7380 cars a day. Open air, vendors, locally made crafts, produce. Castlerock, castlerockmarket@aol.com, 830-598-2387; cell numbers 830-613-1029, or 830-613-5002. US Mail: POB 8672, Horseshoe Bay, TX 778657
DRIPPING SPRINGS FARMER'S MARKET:
At the triangle, at the intersection of US-290 and RR-12. Enter off of RR-12 for parking in the gravel lot. Every Wed, 3-7p. Rain or shine June-Oct.
dsfarmersmarket.yolasite.com
. 512-858-4725
DRIPPING SPRINGS MARKET DAYS:
Veterans Memorial Park, US-290 at RR-12, at the light. 10a-4p. A new monthly market on most 1st Saturdays. Featuring handmade items of all types. Free parking, free admission, live music. Supports artists and artisans of all kinds. Out doors, so dress for the weather. New Vendors welcome! Amy Kirk, 512-761-1852
REDBUD ARTISAN MARKET:
Dripping Springs
, at Ranch Park, 29401 RR-12 North. Indoor, air-conditioned event room. Live music, food, wine in addition to the 50 + artisans showing their unique, handmade items. Lots of variety! Admission: $1, benefiting Helping Hands, our local food bank. Annual event.
Facebook
. Kathy Hill, 512-858-7892
SATURDAY FARMERS MARKET:
at Treaty Oak Distilling, 16604 Fitzhugh Rd, Dripping Springs, TX 78620. Every Sat, 11a-3p. Provided by by Treaty Oak Distilling and Lone Star Farmers Market.
Back To >> TOP OF PAGE & MAIN INDEX or BEGINNING OF DIRECTORY LISTINGS THIS PAGE
FISCHER, JACKSON OPEN AIR MARKET:
6341 FM 32, Fischer, TX, located 1.3 mil E of Canyon Lake HS. 830-935-2781; 281-352-4663.
jacksonopenairmarket.com
. Artisan & farmers market. Covered venue, food, fun, entertainment. Every Sat & Sun, 9a-5p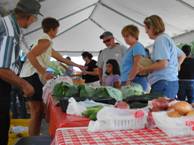 FREDERICKSBURG FARMERS MARKET:
Every Thur, 4-7p, May-Aug, Oct-Nov. Seasonal open air market. Location: Fall market held at Pioneer Museum, Pioneer Museum, 325 W Main Street. Summer market held at Kinder Halle Pavilion at Marktplatz. Locally focused and offers a variety of fresh seasonal fruits, vegetables, cheese, flowers, freshly baked artisan bread and pizza, meats, Gulf seafood, local wine, live music.
Sponsor Web
,
fredericksburgfarmersmarket.com
,
Facebook
. Rain or shine. Free Chef's samples. Tommy Newman
FREDERICKSBURG TRADE DAYS:
830-990-4900; 210-846-4094; 11382 US-290 E, Stonewall, TX 78671. Weekend of 3rd Sat every month. Acres of vendors. Biergarten, live music. Fri-Sat 9a-6p. Sun 9a-4p. $3 Parking for 3 days.
BARN YARD MARKET:
Fredericksburg, 2082 W Live Oak St.
barnyardmarketonline.com
. An Eclectic Hill Country shopping experience. A market where the intrepid weekend treasure hunter meets the professional pickers. Where purveyors of all sorts of unique goods can satisfy the choosiest of shoppers. An eclectic mix of merchandise such as, vintage goods, shabby chic decor, furniture, second hand goods, boutique items, jewelry, antiques, and more. Live music, BBQ. Every second weekend. info@litehausmedia.com
GRANITE SHOALS FARMERS MARKET:
830-385-2427; 2221 N Phillips Ranch Road, at the Quarry Park on the covered west side tennis courts. 9a-2p.
Facebook
. No fee for vendors, and admission is free for shoppers. Family-friendly with children's activities such as rock and poster board painting, bird feeder building, and a bounce house. Food truck. Non-profits are also encouraged to set up tables at the event. Pat Bradshaw and Suzee Thompson, jfierro@thepicayune.com , g.s.tx.farmers.market@gmail.com
(OLD) GRUENE MARKET DAYS:
830-832-1721; 3rd full weekend of each month Feb-Nov and the 1st weekend of Dec. Live entertainment; 100+ artisans, specialty shopping and unique dining in Gruene's turn-of-the-century historic district. From IH-35, Exit 191, go W 1.5 miles, turn L on Hunter Road. 10a-5p. Free parking and admission.
gruenemarketdays.com
, gruenemarketdays@gruenetexas.com
MCNAMARA'S FARMERS MARKET:
In Gruene Lake Village, at corner of Gruene Rd and Gruene Lake Road. Local farmers, artisan crafts, great shops, dining. Funds raised go toward scholarships for counseling and educational service for children/families here locally. Starting March 2nd, 2019, each Sat, 9a-3p.
mcnamarasfarmersmarket.com
, doc.at.market@gmail.com or text 830-708-2271
290 MARKET:
Quarterly, at Harper Community Park, 211 Harper Pioneer Park Dr, US-290, Harper, TX 78631. 10a-4p. Variety of vendors such as: arts & crafts, fruits & veggies, antiques & collectables with live music, food trucks, live music, kid activities, beer & wine
HARPER'S HAPPY MARKET:
830-864-4966; 23717 US-290 W, Harper TX 78631. At Gulf Fitness Station.
gulffitnessstation.com
. "Das Shops" Market (The Station on 290), Monthly, 2nd Sat, 10a-4p. Kid zone, food court, live music. See website for dates
HUNT TX FARMERS MARKET & MORE:
830-238-3057; 182 FM 1340, Hunt TX. Sat 9a.
Facebook
INGRAM FARMERS & ARTISANS MARKET:
at Ingram City Event Grounds, located off TX-39 at 107 Old Ingram Loop West. Every Sat 9a-1p. Community of farmers, ranchers, artists, business owners, friends & families coming together to sell the best of what our area has to offer. Vendor fees are $5 per day.
Facebook
. Dave Clark: 830-367-2800, Dave@wicksstudio.com
HILL COUNTRY FLEA MARKET & FARMER'S MARKET:
Now relocated to Texas Hills Vineyard, at 878 FM-2766, 1 mile E of town. Open every Sat 10a-4p, under shaded oak patio yard next to Tasting Room. Michelle, 830-446-0048
JOHNSON CITY MARKET DAYS:
Held downtown in the City Memorial Park on US-290 W, between Nugent and Ave G, Sat 10a-5p, Sun: 10a-4p. Every 4th weekend. Food, artisans, vendors, in the heart of the Texas Wine Country. Chamber, 830-868-7684,
Chamber Web
KERR COUNTY FARMERS MARKET:
830-456-5942; 4000 Riverside Dr, Kerrville, TX. Year round market for farmers, natural food vendors & artisans, fresh food, local wine, live music & fun. Every Wed 3-7p.
kerrcofm.org
,
Facebook
KERR COUNTY MARKET DAYS & HILL COUNTRY SWAP MEET:
830-895-7524; Hill Country Youth Event Center, 3705 TX-27. A non-profit organization of growers, artists, craftspeople, and food producers operating a pet-friendly and child-friendly.
kerrmarketdays.org
; Every 1st Sat, from 8a-3p, rain or shine, wind or hail. Mar-Jun, Sep-Dec
KERRVILLE BLUE OAK MARKET DAYS:
210-912-5474; 1838 Junction Hwy, Kerrville. Sat & Sun from 10a-5p in the months of Jan and Feb.
KERRVILLE FARMER'S MARKET - DOWNTOWN:
830-928-4261; 805 Water St, Kerrville, TX.
Location
: the Dallas Daughtry Boardwalk Pavilion. A producers' only market offering a variety of locally sourced produce, meat, eggs, bread, cheese, beer, wine and more! Every 1st Fri, 3-7p.
KERRVILLE TRADERS FEST:
Cancelled until further notice.
KYLE FARMER'S MARKET:
Sustainacycle's Sustainable Living Center at 409 W Center Street, Kyle. A seasonal open air market featuring a wide selection of over plants and trees and the wares of local farmers, bakers and crafters. 2nd Sat 9a-2p, March-July and Sep-December. Gordon Wybo, 512-504-3221, gordon@sustainacyclekyle.com
CITY OF KYLE MARKET DAYS:
Gregg-Clarke Park/1100 W. Center Street. 9a-Noon.
Web
. Local vendors, arts & crafts, farm to market items, live music. Deadline for vendor to apply is the 5p Wed before Market Day. Held second Sat, April - Sept. Free to Public, Vendor $0 - $20. Kyle Parks Department, Michele Jones, 512-262-3939 ext 1, parks@cityofkyle.com
LAGO VISTA FARMER'S MARKET:
At City Hall: 5803 Thunderbird. Every Sun, Noon-4p. 512-960-9674.
lagovistafarmersmarket.com
, lagovistafm@gmail.com
LAGO VISTA TRADE DAYS:
512-955-0066; Old Farm Community Center, 3500 Lohnman Ford Road. 1st Sat, 9a-5p.
oldfarmcommunitycenter.com
. New vendors are welcome. Indoor & outdoor space available. Marcia Werner, 512-267-3074, qualitycomposing@yahoo.com
LAMPASAS TRADE DAYS:
2646 US-190 E, Lampasas, at Marigold's Antiques & More. First Sat of every month, 9a-5p. Sun: 10a-4p. Storage building rentals for vendors: $50/mo. Outdoor space rental: $40/mo (you supply tables/tent). No used clothing or baby items sold. If you have a craft, you are an artist, woodworker, paint furniture, re-purpose items or just want to sell, this is for you. Free admission and parking. 512-734-1294.
Facebook
LEAKEY MARKET DAYS:
441 US-83 S, Leakey. Located around Pearl's Pavilion, between Texas Title and The Mercantile. 9a-5p. Unique, vintage, antique, handmade, homegrown or crafted. Food trucks, beer & wine sales. 3rd Saturdays. deana@texastitlenetwork.com
GOOD EARTH FARMER'S MARKET: Closed.
10820 E Crystal Falls Pkwy, Leander. 512-259-4122.
Web
. Across from Wiley Middle School
OLD TOWN LEANDER POP UP MARKETS:
512-259-1907.
oldtownleander.com
. Non-profit group. From June-Oct, 9a-2p. Brenna Bole, Chastidy Vernengo
INDIAN MOUND RANCH (& THE MARKET AT):
512-515-0858; 956-312-9263; 12805 TX-29 W, Liberty Hill, TX 78642.
Facebook
. Organic produce, local vendors, homegrown, homemade, handmade. Every Sat, 9a-3p
LLANO FARMER'S & CRAFTER'S MARKET:
Courthouse Square, Llano, TX 78643. 9a-2p. 1st and 3rd Sat. A community inspired market sponsored by Llano Main Street to provide a welcoming venue for citizens and visitors to share homegrown produce, handmade specialities, and a neighborly gathering place. No vendor fee. Stephanie West, Ladylavendersgarden@gmail.com . 325-423-2082.
visitllanotexas.com
LLANO MARKET: Closed
LLANO TRADERS RENDEZVOUS:
No longer in operation.
CROWNOVER FEED FARMERS MARKET:
Sponsored by Crownover Feed Store, with market held at 1810 RR-1431, Marble Falls, TX. Wed & Sat, 9a-Noon. 830-693-4458
HIGHLAND LAKES FARMERS MARKET:
Marble Falls, downtown at new Location: Falls Creek Park, on Main St between Yett and Buena Vista Drive. Laurie Crownover, 830-693-4458, laurie_crownover@yahoo.com
Saturdays: 9a-noon, at 1810 RM-1431 W, Marble Falls, every Sat. Located in the parking lot of Crownover Feed Barn & Jackson Sales & Service, heading west out of town, on the left, just past HEB heading towards Granite Shoals.
Wednesdays: 3:30-5p, at 105 RM-1431 E, in front of the St John's Catholic Church
Free to any vendor who wants to participate. Non-profit farmer's market.
highlandlakesfarmersmarket.com
MARBLE FALLS MARKET DAY:
830-693-2815; On Main Street, 9a-4p.
marblefalls.org
ORRASI MARKET:
9329 RR-1431, Marble Falls, TX 78654.
Facebook
. Encouraging and building community through food, crafts, and arts. An avenue for artisans and farmers to connect with the local community, for mutual benefit. 1st Sat, 10a-2p. Live music
MASON FARMERS MARKET:
Held every Sat, 5-8p. Located behind Sandstone on US-87. Free parking and admission. Vendor booth: $15/mo
FARMERS MARKET MEDINA:
9a. Every Saturday in Medina. 830-796-8337
(THE) OLD TIMER'S TRADER'S DAY:
830-589-2226: 14178 TX 16, Medina, TX 78055.
Facebook
. At The Old Timer. Every 1st Sat, 11a-5p, local artists and artisans.
LAKE HILLS LAST SATURDAYS:
at the Lake Hills Civic Center, 11225 PR-37, Lakehills, TX 78063. First show - Feb 27th, 2021, 9a-4p. Over 100 vending spaces.
Facebook
,
lakehillssaturdaymarket.com
LAKEHILLS FLEA MARKET:
210-380-1113; 9216 FM 1283, Lakehills, TX.
Facebook
. 10a-7p. Closed Tue/Wed
MENARD TEXAS FARMERS MARKET:
Every Tue throughout the year, 4p until sell out (6-ish).
Facebook
NEW BRAUNFELS FARMERS MARKET:
830-629-2223; Year-around, every Sat & Sun, rain or shine, 9a-1p, at 186 S Castell Ave, next to Friesenhaus.
nbfarmersmarket.com
. Locally grown fresh produce, cheeses, meats, jams, jellies, flower, art and more. Live music and chef demonstrations. 75+ vendors. Free admission. info@nbfarmersmarket.com
BARREL HOUSE FARMER'S MARKET:
830-535-6303; 11740 TX-16, Pipe Creek. Every Sat, 9a-1p. 830-535-6303. Local farmers and food crafters offer fresh grown goods and more!
BLUEBONNET MARKET DAYS:
Sat, 9a-3p. At Owen Goodnight Middle School, 1301 Hwy 123, San Marcos, TX 78666. Vendors of all types, trash to treasures, antiques, plants, jewelry, handcrafts. Hosted by Bluebonnet Lions San Marcos.
Web
, 512-558-1032
SAN MARCOS FARMERS MARKET:
A year-round open air market offering farm fresh produce, baked goods,canned goods, crafts, eggs, meat (bison, beef, turkey) and more.
sanmarcosfarmersmarket.com
Every Tue, at 204 S Edward Gary St, from 3-6p
Every Sat, at 155 E San Antonio St (between LBJ and Guadalupe Streets, next to the Hays County Courthouse Square). 9a-1p
Every Thur, at Out the Quad, Texas State University, Edible San Marcos Farmer's Market, 8a-4p. Web
Contact: Kevin Adams, 512-754-8471
SAN MARCOS ART SQUARED ARTISAN MARKET:
Mar-Dec, 2nd Sat, 9a-4p, at Hays County Courthouse Square, 150 E Hopkins Street. Pottery, paintings, sculpture, stained glass, fascinators, jewelry and other types of original art. Local musicians will also perform all afternoon. Adjacent to Art Squared, the local Farmers' Market on San Antonio Street will be open 9-1, and the Art Market continues until 4p. Free. Jennifer Mach, 512-393-8413,
Web
.
FB
4TH FLEA:
San Marcos, The Price Center, Downtown, 222 W San Antonio Street. 9a-1p.
price-center.org/news-and-events
. Monthly community flea market, every fourth Sat. Indoor and outdoor booth spaces. Admission free to public. Clay De Stefano, 512-392-2900, claydestefano@gmail.com
SAN SABA PECAN CAPITAL TRADE DAYS:
1st Sat, 8a-2p. At the Courthouse Square: Mar-June, and Sep-Nov; Dec in Civic Center.
sansabatexas.com/tradeday.htm
. Tony Guidroz, 325-372-8291
SAN SABA FARMERS MARKET:
Every Wed, May thru early-Oct, 5-8p. At the Courthouse Square, Hwy 190 East.
Chamber Web
. Tony Guidroz, 325-372-8291
SISTERDALE MARKET DAYS:
830-998-80315; Every Fri-Sun, at Sisterdale General Store. Bring your antiques, art collectibles and more. Have your garage sale here.
PEDERNALES FARMER'S MARKET:
609-647-5067; 23526 TX-71, Spicewood, TX 78669.
Facebook
. 10a-2p. Located in the Apis restaurant parking lot. A food-focused and producer only outdoor market with sustainable, practicing organic vendors. Hosted by Terra Purezza, with other local producers. $15 daily vendor fee, with an 8-week commitment requirement. Every Sunday
FARMERS MARKET AT THE SHOPS AT FAITHVILLE PARK:
830-885-2077; 17130 TX-46 W, Spring Branch, TX 78070.
faithvillepark.com
HONEY CREEK MARKET DAYS:
210-573-8541; 27534 TX-46 W, Spring Branch, TX 78070. Every 1st Sat, 10a-4p. Early March to Early Dec.
Facebook
. Shaded outdoor Market Days/Farmers Market, catering mostly handcrafted artisans. Featuring a variety of Vendors, a large store front, food, treats and live entertainment on select dates. Pet friendly, fun and shopping for the entire family. Free admission. We welcome new vendors. Robin Manhoff, 210-573-8541. honeycreekmarketdays@yahoo.com
Announcement: Oct 20, 2018, BOO FEST & PUNKIN PATCH:
Fall Festival at Honey Creek Market Days, 9a-4p. Annual event: Children and dogs wear your costumes and enter contest. Face painting, Build-A-Bear Booth, pony rides, photos, food truck, shopping with handmade vendors, and trick or treat with vendors. Free admission.
UTOPIA MARKET DAYS:
Every Sat, 9a - noon; unless raining or too cold
HERBY HAM ACTIVITY CENTER FARM TO MARKET:
830-591-2711; 248 FM-3447, Uvalde, TX 78801.
herbyhamactivitycenter.org
,
Facebook
. 1-6p, 1st & 3rd Thurs
UVALDE MARKET DAYS:
210-844-8193;
uvaldemarketdays.com
. Uvalde Plaza, located at the intersection of Hwy-90 and Hwy-83, across from courthouse. Tree shaded plaza provides the perfect setting for an afternoon of shopping, live music, and great food. Vendors provide an incredible variety of arts and crafts, plants, wearables, jewelry, collectibles, antiques, and much more. Bring the family, sit back, and enjoy the area's favorite musical talent, eats and bargains. Every 4th Sat & Sun, Feb-Oct. 9a-5p. Free admissiion. Necole Querbach: 210-844-8193
ANNUAL HERBY HAM ACTIVITY CENTER FLEA MARKET:
830-591-2711; 248 FM 3447, Uvalde, TX 78801. 8a-4p. Non-profit.
herbyhamactivitycenter.org
,
Facebook
LOST MAPLES WINERY FARMERS AND CRAFT MARKET:
830-966-5131; 34986 FM-187, Vanderpool, TX 78885. First Sat of month. Noon-5p. Locally grown produce and crafts. Sometimes live music.
Facebook
WIMBERLEY LIONS MARKET DAYS:
512-847-2201; 601 RR 2325 at Lions Field, Wimberley. 470 booths, open air market. Antiques, arts, crafts, plants, jewelry, toys, collectibles, clothing, furniture, tools & more. Convenient parking & concession stands. 1st Sat, Mar-Dec, 7a-4p. Craig Biggs, 512-847-2391.
shopmarketdays.com
WIMBERLEY FARMERS MARKET:
512-847-2201; Every Wed, at Senior Citizen's Activity Center, Wimberley. Fresh produce, breads, and more.
Back To >> TOP OF PAGE & MAIN INDEX or BEGINNING OF DIRECTORY LISTINGS THIS PAGE
MARKET VENUES JUST OUTSIDE THE HILL COUNTRY
ANDICE AREA:
ANDICE TRADE & MARKET DAYS:
Located in Williamson County, about 15 mi N of Georgetown. 254-793-2565
AUSTIN METRO AREA:
AUSTIN PETS ALIVE! THRIFT:
5801 Burnet Rd, Austin. 3rd Sundays, 12-6p. https://www.facebook.com/events/326838404805097. Stop by our North location for a fun shopping experience. Each 3rd Sunday features various new vendors, live music, foster dog appearances and more. Vendor interest welcome. Tables: $20 min donation to Austin Pets Alive! 512-373-3099.
Event Web
. thrift.north@austinpetsalive.org
BARTON CREEK FARMERS MARKET:
2901 S Capital of Texas Hwy, Austin, TX 78746. 512-280-1976.
bartoncreekfarmersmarket.org
. Located at Barton Creek Square Mall parking lot, in the back, overlooking the city. At the intersection of S Loop 1 (Mopac) and S Capital of Texas Highway (Loop 360). 9a-1p every Sat, rain or shine.
CEDAR PARK FARMER'S MARKET:
11200 Lakeline Mall Dr, Cedar Park, TX 78613.
cedarparkfarmersmarket.org
,
TexasFarmersMarket.org
. Every Sat, 9a-1p. A year-round open air market, seasonal food, live music. 512-363-5700. carla@texasfarmersmarket.org
FUNKYTONK FARMERS MARKET:
(aka 6701 BURNET ROAD MARKET). 6701 Burnet Rd, Austin. A year-round open air market featuring organic fruits and vegetables, freshly prepared foods, kids activities and more. Farmers Market: Thur, 4-8p, Sat, 9a-1p, year-round. Flea Market: Sat, 9a-3p, year-round. Food trailer. 512-879-8565.
austintexas.org/listings/6701-burnet-road-market/3014
GREAT HILLS FARMERS MARKET:
Arboretum Shopping Mall at 10000 Great Hills Trail in Austin. A seasonal open air market at the Arboretum Mall offering locally grown fruits and vegetables, hand made crafts, original art, live music and a bounce house for kids. Sun 9a-1p. 949-929-3266
HOPE FARMERS MARKET AT PLAZA SALTILLO:
5th and 412 Comal St, East Austin, TX.
hopefarmersmarket.org
. Sun: 11a-3p. Local food, art, live music. Free parking. 512-553-1832;
HUTTO MONTHLY FLEA MARKET:
7250 Hwy 79, Hutto, located 7 mi E of Interstate 35, near Round Rock. 3rd Weekend of each month. Most weekends are Fri-Sun. Winter: Sat - Sun. 8a-3p. Space available in old horse arena, open, but covered. Joyce Hargrove, 512-759-1064.
MUELLER FARMERS MARKET:
4550 Mueller Blvd, Austin, TX 78723.
TexasFarmersMarket.org
. Every Sun, 10a-2p, year-round. Seasonal food, live music. 512-363-5700. F2M.Texas@gmail.com
PFLUGERVILLE FARMERS' MARKET:
The Green Red Barn in Heritage Park, 901 Old Austin Hutto Rd, Pflugerville A seasonal open air and indoor (Green Red Barn) market offering locally grown produce including tomatoes, cucumbers, beans, squash, okra, garlic, melons, peaches and grapes; artisan baked goods; honey; flowers; eggs; free-range meats; jarred salsas, pickles and jams; fruits and plants. Alternating Tue 3-7p, Mar-Apr. Tue 3-7p, May-Oct. Select Tuesdays, 3-7p, Nov-Dec. Pflugerville Recreation Center, 512-990-6360
(THE) ROCK FARMERS MARKET:
Parking lot of The Rock United Methodist Church at 2100 W New Hope Dr, in Cedar Park. A year-round open air market that features locally grown foods, arts and crafts, seasonal activities, children's activities, local music acts, food tastings and demonstrations. Wed 4-7p. Debbie Hilliard, Market Manager
SOUTH AUSTIN FARMERS MARKET:
2910 S Congress, Austin. Across from St Edward's University. A year-round open air market. Sat 8a-1p, year-round. Tony Piccola, 512-281-4712
SUSTAINABLE FOOD CENTER MARKETS:
HQ: 512-236-0074; 2921 E 17th St, Bldg C, Austin, TX 78702.
sfcfarmersmarket.org
DOWNTOWN FARMER'S MARKET: 4th and Guadalupe at The Triangle, Downtown Austin. Every Sat 9a-1p, Wed 4-8p. Open Year-Round, Rain or Shine
EAST AUSTIN FARMER´S MARKET: Alexander and 17th St, Austin. Right by the MLK rail stop and the SFC office. Every Sat 9a-1p
(THE) TRIANGLE FARMER'S MARKET: Sustainable Food Center, 46th and Lamar, Austin. Every Wed 3-7p
SUNSET VALLEY FARMER'S & ARTISAN'S MARKETS: Sustainable Food Center, 3200 Jones Rd, Toney Burger Center, Oak Hill Area. Every Sat 9a-1p. Open Year-Round, Rain or Shine
BASTROP AREA:
BASTROP 1832 FARMERS MARKET:
1302 Chestnut St, across from City Hall and next to the Convention Center. A year-round covered indoor market with locally grown vegetables, fruits, farm eggs, grass-fed beef, local honey, artisan breads, savory prepared foods, baked goods, plants, herbs, handcrafted jewelry, pottery, soaps, candles, metal arts, and other original items. Tue 2-6p, year-round. Sat 10a-2p, Oct-May. Sat 9a-1p, June-Sep. Dolores Leeper, 512-360-4502
PINE STREET MARKET DAYS:
Located in historic downtown Bastrop (on Pine St, between Main and Water streets). 2nd Sat, April-Dec. 9a-5p. Registration is necessary. Twila Charter, 512-303-0539.
Web
,
Facebook
RIVER VALLEY FARMER'S MARKET:
977 Hwy 71 W, Bastrop. Year-round open air market is a growers only market where vendors grow or make what they sell, including eggs, pecans, fresh baked bread and cookies, beef, chicken, pork, gourds, plants and flower, and handcrafted products. Tue 2-6p, year round. 817-929-2789
BEEVILLE AREA:
FARMERS MARKET BEEVILLE:
Beeville, TX 78102. Every Sat: 8-1p. Homemade and homegrown items. Downtown Pavilion, in parking lot. 361-318-3940; 361-358-4641 x235.
Facebook
BELTON:
BELL COUNTY FARMERS MARKET:
Corner of Central and Penelope, in Belton. A seasonal open air market. Sat 7a-1p, May-Sep. 254-778-210, 4mcoppin@vvm.com
BELTON MARKET DAYS:
Held every month. Summer: 8a-2p, otherwise 8a-4p.
downtownbelton.com/market_days
. Sandy Bigham, Vendor Coordinator, 254-939-5699, sandy10@hot.rr.com
WATER STREET FARMER'S MARKET:
Water Street in front of The Gin on Nolan Creek. A year-round open air market offering produce, herbs, goat cheese, chicken jerky, handmade wood items, jewelry, citrus trees, cloth diapers and more. Sat 8a-1p year-round. 254-493-2117
CASTROVILLE AREA:
CASTROVILLE MARKET TRAIL DAYS:
Houston Square, across from St Louis Catholic Church at 610 Madrid St.
castroville.com
. Held 2nd Sat, Mar, Jun, Sep, 8a-4p. Food, Craft, Arts, and Farmer's Produce Vendors. Come out and visit Historic Castroville, enjoy shopping Houston square and the surrounding businesses. Enjoy our Historic Walking Tour or Pioneer Homes. Free admission. Brenda Kempf, 830-538-3142, chamber@castroville.com
COPPERAS COVE:
COPPERAS COVE FARMERS MARKET:
VFW parking lot at 1506 Veterans Avenue. A seasonal open air market. Sat 10a-2p, Wed 3-6p, May-Nov. 254-547-0037
FLORENCE:
THE VINEYARD AT FLORENCE FARMERS MARKET:
Inside, outside, and alongside the Winery Barn of the Vineyard At Florence lifestyle community. A seasonal market features multiple local vendors of certified or natural fruits, vegetables, meats, cheeses, breads, baking ingredients, herbs, and plants. Sat noon–2p, April-August. Ranger Rick Williamson, Community Markets Assn of Williamson County (CMAWC), Weir, TX 78670, 512-686-1690
FLORENCE MARKET DAYS:
City Hall, 106 S Patterson Ave, Florence, TX 76527. 9a-2p.
Web
. 1st Sat every month. This Market is outdoors but City hall is open for restrooms and rest area. Located off of HWY-195 between Georgetown and Killeen. Alicia: 254-793-2490 x 102
GEORGE WEST AREA:
SOUTH TEXAS MARKET DAYS:
George West, TX, at Live Oak County Coliseum, Live Oak County Fairgrounds, between George West and Three Rivers, Texas on US 281 S. Fri 10-6, Sat 10-4. An upscale Christmas Shopping event. Vendors come from all over the state to bring merchandise, antiques, clothing, gift items, dishes, pottery, children's clothing and accessories, gourmet food items, baked goods, women's fashions, accessories, boots, art, Christmas wreaths, holiday wreaths, collegiate wear, pain free pillows, women's clothing, Mexican imports, Mexican furniture, gift items and clothing. Booth space available. $5, $4 for 65 and over, children 12 and under free. July and Dec events. Terrie Mills Keyes, 512-431-3003, doublekeyevents@aol.com.
GEORGETOWN AREA:
GEORGETOWN FARMERS MARKET:
1525 W University Avenue. A seasonal open air growers market. Thur 3:30-6:30p, Apr-Nov. Greg Coley, 512-215-4193
SUN CITY FARMERS MARKET:
Sun City Village Activity Center on Texas Dr in Georgetown. A seaonal open air growers market. Tue 9a-noon, Apr-Nov. Greg Coley, 512-215-4193
GOLDTHWAITE AREA:
GOLDTHWAITE TRADE DAYS:
At City Park, 3rd Sat, 8a-2p, May-Oct. A 10x10 space is $15. To sell produce, must join the Farmer's Market. Janice Smith, 325-451-3500
SAN ANTONIO METRO AREA:
BRACKEN FARMERS AND ARTISAN MARKET:
Antique Rose Emporium, 7561 E Evans Road. A year-round producer-only open air market. Sat 9a-1p, year-round. John Peterson, 210-387-0635
CASTLE HILLS FARMERS MARKET:
2211 NW Military, Castle Hills, in NW San Antonio.
localfarmtomarket.com
. Located behind the Sonic in the parking lot on NW Military and West Ave. Open Sunday 10a–2p. Live music, family oriented. 210-259-8359;
CIBOLO GRANGE FARMERS AND ARTISAN MARKET:
Grange Hall at 413 N Main Street, downtown Cibolo. East of San Antonio. Fresh meat, produce, gourmet foods and crafts. Thur 3-7p, Feb-Dec. 210-668-9469, cibolograngemarket@yahoo.com
FALL MARKET DAYS:
Franklin Park Stone Oak, San Antonio. 10a-3p.
bluberree.vpweb.com
. Great local artisans, live music, treats, drawings and more. Benefits Alzheimers Association. Brandee, 210-240-0626, bluberree@live.com
FARMERS MARKET AT TRI-POINT:
Grassy area on the S side of D.R. Semmes YMCA at US 281 and St Marys in San Antonio. A year-round open air market in 2011 offering local grown produce, grass-fed beef, Texas Gulf shrimp, home style canned products and more. Wed 2-6p, year-round.
HELOTES MARKETPLACE:
Corner of 14391 Old Bandera & Riggs Rd, Helotes, in NW San Antonio.
helotes-tx.gov/marketplace
,
helotesmarket.com
. Every 1st Sat, Jan-Dec. 210-695-6678, helotesmrktplc@aol.com
LA VERNIA MARKET DAYS:
713) 487-7172; 131 Industrial Dr, La Vernia, TX 78121. A market where Business and Community Grow Together.
http://laverniamarketdays.com
. SE of San Antonio
LEGACY OUTDOOR MARKET:
Legacy Shopping Center, 18402 US 281 N, San Antonio. A year-round open air market. Sat 10a-3p. Sun 10a-3p, year-round. 210-420-0488.
www.legacyfarmersmarket
LEON VALLEY TRADE & MARKET DAYS:
Closed
MAIN PLAZA FARMERS' MARKET:
115 N Main Ave, San Antonio, TX 78205. Located on beautiful, historic Main Plaza in the "heart" of the city. Every Tues, 10a-2p. Enjoy lunch at: Catalyst Catering, El Oasis Café #2, Blue Star on Main Plaza or Poblano's on Main Live local music performances. Main Plaza Farmers' Market is brought to you weekly by and through the collaboration of Main Plaza Conservancy and the San Antonio Food Bank.
mainplaza.org
,
safoodbank.org
. Jane Pauley-Flores, Main Plaza Conservancy, 210-225-9800 or Matthew Molpus at SA Food Bank, 210-337-3663
PEARL FARMERS MARKET:
Pearl, along the banks of the San Antonio River, W of Full Goods, in San Antonio. A year-round producers only open air market providing fresh, local, and seasonal products. Sat 9a-1p, year-round. 210-212-7260
QUARRY FARMER'S AND RANCHER'S MARKET:
Parking lot of the Quarry Market, 255 E Basse Rd, San Antonio, TX 78209. A year-round producers-only open air market. Sun 9a-1p.
quarryfarmersmarket.com
, 210-722-5077
SAN ANTONIO FARMERS MARKET:
Operated by the San Antonio Farmers Market Association, these are year-round open air markets featuring seasonal fruits and vegetables. 210-300-2687. Locations:
Mon: 8510 S Zarzamora St (St Leonard's Catholic Church), 8a-1p
Tue & Sat: Jackson Keller and McCullough, 7:30a-1p
Wed: 130 South San Augustine (St Jude's Catholic Church), 8a-1p
Wed: 6427 Evers Rd (Leon Valley Community Center/Library), 8a-1p
Thur: 555 Funston Place, 8a-1p
Fri: 11121 Wurzbach Rd (Saint Matthews Catholic Church), 8a-1p
Sat & Sun: 3920 N Loop 1604 East at Bulverde Road, 10a-4p
SOUTH TEXAS FARMERS MARKET ASSOCIATION:
Year-round open air markets. 830-709-3864. Mon-Sat 9a-2p, year-round. Locations:
Mon: 1737 S General McMullen
Mon 1130 Fresno Dr
Tue: 3606 S Fredericksburg Rd
Tue and Sat: 6708 South Flores and Military Dr
Wed and Fri: 8333 Culebra Rd
Wed: 2585 Thousand Oaks
Thur: 1101 Gillette
Fri: 7400 Bandera Rd
SPECHTS MARKET DAY:
112 Specht Rd, San Antonio, TX 78260. Every 2nd Sat. 9a-9p.
spechts.com
. Multiple vendors selling a wide variety of goods. Full menu of food & drinks served in our historic country store & covered backyard patio. Live music!. Free admission. Mark, 830-430-1888, mark@spechts.com
SEGUIN AREA:
SEGUIN TRADE DAYS:
Twice a year, in October and April, with 80+ vendors selling arts, crafts, food, clothing, plants, collectibles, antiques and other items of interest gather downtown. Vendors set up in the street around Central Park. Entertainment, historic attractions and fun for the kids. 830-401-5000.
seguintexas.gov/main_street/detail/trade_days
MARION CITY LIMITS MARKET DAYS:
Marion, TX, 155 Gembler Rd (CR313). 4th Sat March, 4th Sat Nov. 9a-4p. Arts & crafts, small business owners, independent distributors, food artisans, food vendors, produce and more! A family friendly event with activities for children. Located in grassy area on the corner of Hwy 78 & Gembler Rd. Free admission. Annual event. Deby Warren, 830-832-1364, marion.city.limits.market.days@gmail.com
SMITHVILLE AREA:
SMITHVILLE DOWNTOWN TRADES DAY:
Smithville, Main St, 10a-4p,
Facebook
. 3rd Sat, Mar-Dec. Located in the 100-200 blocks of Main Street. Food, music and shopping all in one place! A variety of outdoor vendors, including crafts, art, antiques, furniture and home decor, specialty foods, plants and more! Susan Curry, 281-770-7514, tinawithace@yahoo.com or Smithville Chamber of Commerce, 512-237-2313
OTHER NEARBY AREAS:
VINTAGE MARKET DAYS - SOUTH CENTRAL TEXAS:
Fri-Sun.
socentraltexas.vintagemarketdays.com
. A unique upscale vintage-inspired indoor open air market featuring original art, antiques, clothing, jewelry, handmade treasures, home décor, outdoor furnishings, seasonal plantings and a lot more. Fri $10, Sat/Sun $5 - Admission gets you in for the remainder of the event. This 3 day event is held several times per year at various locations in south-central Texas. See schedule on web site. Stacey, 918-606-2254
Back To >> TOP OF PAGE & MAIN INDEX or BEGINNING OF DIRECTORY LISTINGS THIS PAGE

SANDY ROAD GUEST HAUS: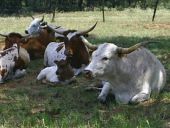 Upscale Western-style Guest House Lodging
in a Beautiful Ranch Setting in the Gorgeous Texas Hill Country

Reservations & Information: 281-300-7177
9242 RR 1320 (Sandy Road), Johnson City, TX 78636

Web: SandyRoadGuestHaus.com Email: info@SandyRoadGuestHaus.com

Come Relax & Enjoy!


---
Back To >> TOP OF PAGE & MAIN INDEX or BEGINNING OF DIRECTORY LISTINGS THIS PAGE
---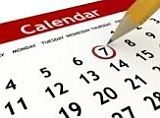 Click
for Hill Country:
»
FESTIVALS/MAJOR EVENTS
»
LIVE ENTERTAINMENT
»
MAPS
---

---
Check us out on


---

---

---
Texas Walks . .
What's Raised Here,
Stays Here! 100% local!!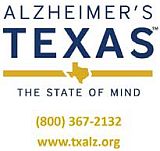 5 locations in
Central Texas
September and October.
Corporate sponsorship
& team/individual
registrations now available.
---
---
Come share a piece of our world....




Family-owned winery
& vineyard operation
at a century-old
farm house,
breathtaking views
of Hill Country,
& handcrafted
Texas wines

(830) 998-7654
10352 US-290 W
Hye, Texas
williamchriswines.com
---
Affordable Pre-paid Emergency Air Transport Service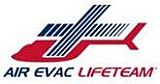 Click image for details
Protection starts at $65/yr
---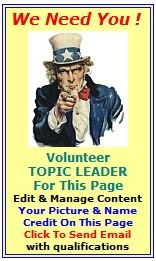 ---

Protect Your Computer Files With



On-Line storage
of your data.

Easy!

Just click
to get started.


---
---

---