Click for Free
Calendar
Event Submission
---
Click here for your



basic Portal listing!
---

---
FIRST CHOICE SHUTTERS
& BLINDS





Serving South-Central Texas
Quality window treatments
Plantation shutters, blinds, screens, shades
Wood and faux wood available
Made in America

Locally owned & operated:
Tim & Barbara Van Tassel
830-201-2151
timgvant@hotmail.com
Johnson City, TX
Call, email or text with questions or to arrange a no-obligation visit and quotation at your place.
Facebook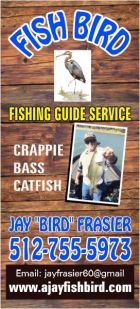 ---
Carport & Tent Spot Rentals In Rural Kerrville During Eclipse
---
COFRAN'S PC &
TECHNOLOGY HELP
- - -
Online, Remote
Tech Support &
Call-In Help Desk

Virus? Frustrated?
PC slowed down?
We can tune it up!
Internet, Wi-Fi,
Websites,
Email, Outlook,
Social Media,
Tech Marketing,
Excel, Quickbooks,
Zoom, TeamViewer,
Carbonite
** PC Repairs **

BSEE, MBA, xCPA
Veteran, Tech Officer

281-300-7177
Johnson City
info@cofran.com
www.cofran.com
---
"The Web Guy"
WEB SITE DESIGN
& MAINTENANCE
Economical
& Effective
281-300-7177
Johnson City, TX
info@cofran.com
cofran.com


---

"Business Coach"

COST CONTROLS,
EFFICIENCY &
BETTER STRATEGIES
= MORE PROFIT !!

Economical
& Effective

281-300-7177
Johnson City, TX

info@cofran.com
cofran.com


---
---

---

Cofran's Texas . . .
Hill Country Portal
A Powerful Information Database & Gateway Service for the Texas Hill Country

Use above MENU To Find "All Things In The Texas Hill Country"

City Profile For:
MEADOWLAKES, Texas
"no slogan"
Population (2015e): 1,872COL Index (2008): 91.7Tax Rate (2010): 1.969/$100
Elevation: 804 ftArea: .8 smCounty:
Burnet
Zip Code: 78654Area Code: 830Time Zone: CST
Coordinates: 30° 33" 42' N, 98° 17' 45 W
Location: S part of county; SW corner of and next to
Marble Falls
, 16 mi S of
Burnet
, 14 mi Se of
Kingsland
, 17 mi W of
Spicewood
, 24 mi N of
Johnson City
Highways: US 281, FM 1431Creeks: NoneRivers: ColoradoLakes: Marble Falls, LB
Quick Link To:
Directory Listings In This Town
BACKGROUND INFORMATION
CITY:
CHAMBER, TOURISM & ECONOMIC DEVELOPMENT:
The Marble Falls/Lake LBJ Chamber serves members in Meadowlakes, at
marblefalls.org
NEIGHBORING TOWNS:
7 mi NE of
Cottonwood Shores
, 10 mi SE of
Granite Shoals
, 10 mi SE of
Highland Haven
, 9 mi NE of
Horseshoe Bay
PRINCIPAL BUSINESS:
Meadowlakes is a gated retirement and golfing community with a championship golf course.
MAJOR ATTRACTIONS:
See full details in
Directory
below.
NEARBY & HILL COUNTRY-WIDE ATTRACTIONS:
See
Attractions
. See
Marble Falls
PARKS:
There are many state, county and LCRA parks in the greater area as profiled on the Portal
Parks
page. Local city parks include:
Firestone Drive Park, First Responders Park, Veterans Park
EVENT CALENDAR:
None
For full details on nearby events see
Festivals & Major Events
,
Trade Days & Farmers Markets
,
Live Entertainment
, and calendars on our other focus topic pages accessible from the menu above.
WEATHER:
Local Weather
;
Hill Country-wide Weather
MEDIA COVERAGE:
See full details in
Directory
below.
MAPS:
Local Google
;
Hill Country Special Maps
HISTORY:
Handbook of Texas Online
:
"Meadowlakes is a gated retirement community on Lake Marble Falls in southern Burnet County. Development just to the southwest of the city of Marble Falls began in the 1970s. By the mid-1980s Meadowlakes had incorporated with an estimated 250 residents. By 1990 the population had grown to 514, and that trend continued in 2000 with a population of 1,293. Meadowlakes is a golfing community with an extensive golf course and the Meadowlakes Country Club. A municipal building functions as the meeting location for a mayor and city council. Most municipal services are furnished by Marble Falls."
From POA website:
"The development of Meadowlakes began in 1973. In 1982, the community consisted of 91 homes and 178 people. By that time most of the streets, all of the utilities and recreational facilities were complete. In the fall of 1985, residents voted overwhelmingly to incorporate. The City of Meadowlakes became a reality largely through the efforts of its first Mayor, Dick Neill. We are a proud, comfortable, and friendly city. Voluntary compliance with the ordinances and restrictions, as well as pride in the appearance of our city are important to all. In May 1998, the city voted to change from a Type C to a Type A Municipal Government. From a Mayor and two Commissioners, the City Government went to a Mayor and five Council members. The City is contained within 519 acres, of which the is the City Owned Golf Course, Club House and facilities which cover 150 acres of the total."
PRIOR CITY NAMES:
None
HISTORICAL MARKERS:
None
CEMETERIES:
None
AVAILABLE SERVICES:
Gas: no; Convenience Stores: no; Restaurants: no; Lodging: no; Grocery Stores: no; Banks: no; Vehicle Repair: no; Hospital: no; Med Clinic: no; Post Office: no; Public Schools: no; Cemetery: no
See services provided by agencies in
Marble Falls
.
OTHER PROFILES:
City Data
; Texas Escapes (not available);
Wikipedia
NOTES:
Most services are provided by agencies in
Marble Falls
.
We welcome inquiries, comments and submission of updates, additions, corrections & digital photos,
without compensation. Send to Editor at:
editor@HillCountryPortal.com
Back To >> TOP OF PAGE & MAIN INDEX
BUSINESS & ORGANIZATION DIRECTORY


EMERGENCIES
(Police, Fire, EMS/Medical)
Dial 911

CRIME STOPPERS-REPORT ANONYMOUSLY:
1-800-222-8477; or click:
Stoppers
MARBLE FALLS AREA EMERGENCY MEDICAL SERVICES (EMS):
Admin: 830-693-7277.
marblefallsareaems.org

MEADOWLAKE ORDINANCE ENFORCEMENT:
1-877-442-0072
MARBLE FALLS FIRE DEPT:
Admin: 830-693-4060
BURNET COUNTY SHERIFF'S DEPT:
512-756-8080
HIDDEN FALLS GOLF CLUB:
830-693-3300; 220 Meadowlakes Dr, Meadowlakes, TX 78654-7013.
hiddenfallsgolfcourse.com
.
Map
. Municipal, 18 holes, 6,710 yds, par 72.
Facebook
GOVERNMENT SERVICES
LOCAL CITY GOVERNMENT:
CITY OF MEADOWLAKES:
830-693-6840; 177 Broadmoor, Meadowlakes, TX 78654.
meadowlakestexas.org
;
Facebook
,
city@meadowlakestexas.org
Animal Control: 1-877-816-8136. See Below
City Secretary: Loren Meiner, 830-693-6840
Emergency Managment: Joe Hernandez, 1-877-442-0072
Ordinance Enforcement Officer: Pat Preston, 1-877-442-0072
Planing & Zoning: 830-693-1657
Public Works Dept: 830-693-2951. Water, Sewer, Garbage Services
Security Gate: 830-693-4110
Email Newsletter: Archive
LOCAL COUNTY GOVERNMENT:
See:
County Government Offices
Precinct 4
STATE & FEDERAL GOVERNMENT:
For offices that represent the Hill Country,
see:
Texas & Federal Government Offices
Note: Postal service is provided through the Marble Falls facility.

CRISIS HOTLINES: click Hotlines-Emergencies


As a residential community, there are no hunting opportunities in this town.
HUNTING, FISHING, SPORTING GOODS, SPECIALTY EQUIPMENT & SUPPLY STORES:
(JIM) CRAWFORD STRIPER GUIDE SERVICE:
915-388-9817; 115 Broadmoore, Meadowlakes, TX 78654.
Web
. Lake Buchanan
MISCELLANEOUS GOODS & SERVICES
GRIFFIN & GRIFFIN INSURANCE:
830-693-7369; 800-795-4179; 342 San Saba St, Meadowlakes, TX 78654
MEADOWLAKES BUILDING COMMITTEE:
Meadowlakes, TX 78654
MEADOWLAKES COUNTRY CLUB:
Meadowlakes, TX 78654
MEADOWLAKES PROPERTY OWNERS ASSOCIATION (POA):
830-693-8372; Meadowlakes, TX 78654.
meadowlakestexaspoa.org
HIDDEN FALLS BISTRO AND BAR:
830-693-4467; 220 Meadowlakes Dr, Meadowlakes, TX 78654.
hiddenfallsbistroandbar.com
. Bar and grill, located next to the Golf Shop
JACK C FRAZEE:
830-613-0230; 114 Pinehurst, Meadowlakes, TX 78654. Handgun license training
SHEPPERD, MILTON, DO:
830-693-1792; 113 Broadmoor St, Meadowlakes, TX 78654
MEADOWLAKES ANIMAL CONTROL:
1-877-816-8136, Meadowlakes, TX 78654.
Web
. Animal Control Officer: Robbie Galaway: 1-877-816-8136
SCHOOLS
See
Marble Falls
ISD


CALL or e-Locate BEFORE YOU DIG!
Free Texas 811 Locator
1-800-344-8377
www.texas811.org


LOCAL UTILITY PROVIDERS:
ALLIED WASTE SYSTEMS:
830-693-3513

LOWER COLORADO RIVER ASSOCIATION (LCRA):
800-776-5272; 3700 Lake Austin Blvd, Austin, TX 78703.
lcra.org
. LCRA plays a variety of roles in Central Texas: delivering electricity, managing the water supply and environment of the lower Colorado River basin, developing water and wastewater utilities, providing public recreation areas, and supporting community and economic development.
Emergencies (to report water pollution, such as spills or contamination):
1-800-776-5272 x6843
MEADOWLAKES PUBLIC WORKS DEPT:
830-693-2951. Water, sewer, garbage services
NORTHLAND CABLE TELEVISON:
830-693-7500; 1101 Mission Hill Dr, Marble Falls, TX 78654.
nctv.com

PEDERNALES ELECTRIC COOPERATIVE (PEC):
pec.coop
. A Texas non-profit corporation owned by its members, the largest electric cooperative in the country, covers 8,100 square miles, 214,000 members, with assets over $1 billion.
HQ, Connections & Service Startup:
1-888-554-4732
Emergencies, Outages & Marking of Underground Utility Lines, 24x7:
1-888-883-3379
Nearest Local Office:
See

REPUBLIC SERVICES:
480-627-2700; Phoenix, AZ.
republicservices.com
. Garbage collection, hauling, transfer, recycling

VERIZON:
verizon.com
. Regulated land-line telephone service. Residential Service: 1-800-483-4000; Business Service: 1-800-483-5000; Repair-Residential Service: 1-800-483-1000; Repair-Business Service: 1-800-483-2000. No local customer service office.
OTHER LOCAL PROVIDERS:
Internet: Zeecon, 281 Communications, Blue Mountain, CTECS
Note: Most services are provided by agencies in
Marble Falls
. No natural gas service. Large propane tanks not permitted.
HILL COUNTRY-WIDE UTILITY PROVIDERS:
For Hill Country area
utility service providers
(electric, gas, water, sewer, trash),
telecom providers
(land lines, cellular service, TV, internet), and related services (package delivery, newspaper, etc.), click:
Utilities & Telecom

SANDY ROAD GUEST HAUS: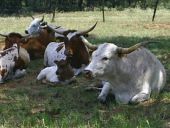 Upscale Western-style Guest House Lodging
in a Beautiful Ranch Setting in the Gorgeous Texas Hill Country

Reservations & Information: 281-300-7177
9242 RR 1320 (Sandy Road), Johnson City, TX 78636

Web: SandyRoadGuestHaus.com Email: info@SandyRoadGuestHaus.com

Come Relax & Enjoy!


---
---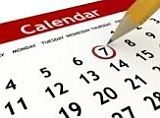 Click
for Hill Country:
»
ACTIVITIES
»
ATTRACTIONS
»
ADVENTURES
»
MARKET DAYS
»
MAPS
---
---

---
Check us out on


---

---

---
Texas Walks . .
What's Raised Here,
Stays Here! 100% local!!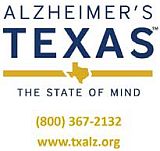 5 locations in
Central Texas
September and October.
Corporate sponsorship
& team/individual
registrations now available.
---
---
Affordable Pre-paid Emergency Air Transport Service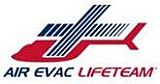 Click image for details
Protection starts at $65/yr
---
Our mission statement:
"We will add value
to people
by serving with integrity,
humility & a relentless
pursuit of excellence."



2514 US 281 North,
Marble Falls
830-693-9600
wingmanoilchange.com
---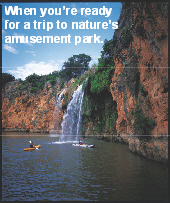 Click To Visit Burnet County
Just an hour's drive from
Austin or San Antonio
in the beautiful
Texas Hill Country
---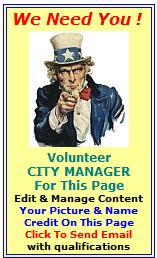 ---

Protect Your Computer Files With



On-Line storage
of your data.

Easy!

Just click
to get started.


---
---

---