Click for Free
Calendar
Event Submission
---
Click here for your



basic Portal listing!
---

---
FIRST CHOICE SHUTTERS
& BLINDS





Serving South-Central Texas
Quality window treatments
Plantation shutters, blinds, screens, shades
Wood and faux wood available
Made in America

Locally owned & operated:
Tim & Barbara Van Tassel
830-201-2151
timgvant@hotmail.com
Johnson City, TX
Call, email or text with questions or to arrange a no-obligation visit and quotation at your place.
Facebook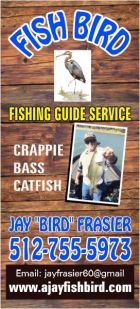 ---
Carport & Tent Spot Rentals In Rural Kerrville During Eclipse
---
COFRAN'S PC &
TECHNOLOGY HELP
- - -
Online, Remote
Tech Support &
Call-In Help Desk

Virus? Frustrated?
PC slowed down?
We can tune it up!
Internet, Wi-Fi,
Websites,
Email, Outlook,
Social Media,
Tech Marketing,
Excel, Quickbooks,
Zoom, TeamViewer,
Carbonite
** PC Repairs **

BSEE, MBA, xCPA
Veteran, Tech Officer

281-300-7177
Johnson City
info@cofran.com
www.cofran.com
---
"The Web Guy"
WEB SITE DESIGN
& MAINTENANCE
Economical
& Effective
281-300-7177
Johnson City, TX
info@cofran.com
cofran.com


---

"Business Coach"

COST CONTROLS,
EFFICIENCY &
BETTER STRATEGIES
= MORE PROFIT !!

Economical
& Effective

281-300-7177
Johnson City, TX

info@cofran.com
cofran.com


---
---

---

Cofran's Texas . . .
Hill Country Portal
A Powerful Information Database & Gateway Service for the Texas Hill Country

Use above MENU To Find "All Things In The Texas Hill Country"

Focus Topic Profile For:
CRISIS & EMERGENCY HOTLINES
FOR USE IN THE TEXAS HILL COUNTRY
These are all toll free numbers except for the FBI and Secret Service. Just dial 1+ the number on land lines, and on cell phones you can dial the one or not, it will go through either way.
Their is no charge to speak to these agencies. The 800 & 866 & 877 & 888 numbers are all toll free. You do not need to dial 1 at the start of each number.
Also see our related Hill Country Portal focus page on Emergency Response, Disaster Relief, Anti-Terrorism, Law Enforcement & Security Services in the Texas Hill Country, at:
Emergencies
We welcome inquiries, comments and submission of updates, additions, corrections & digital photos,
without compensation. Send to Editor at:
editor@HillCountryPortal.com
QUICK INDEX TO CATEGORIES (

click choice)
ABUSE, MISSING YOUTH & ADULTS, & DOMESTIC
ALCOHOL/DRUG ABUSE HOTLINE:
800-662-HELP (800-662-4357)
EARLY CHILDHOOD INTERVENTION:
800-250-2246
DOMESTIC VIOLENCE HOTLINE, HIGHLAND LAKES FAMILY CRISIS CENTER:
800-644-3574
GREATER SAN MARCOS YOUTH COUNCIL (GSMYC):
24-hr Crisis Hotline: 800-457-0797; Admin: 512-754-0500; POB 1455, San Marcos, TX 78667. Committed to strengthening and stabilizing families. services strive to prevent runaway, truancy and participation in delinquent behaviors. The Youth Council aims to help families and youth learn to resolve crisis, conflicts and develop appropriate coping skills. We support parents in their efforts to resume and maintain parental responsibility. Our shelter provides a structured and nurturing environment to children who have been a victim to abuse or neglect.
(THE) HAVEN FAMILY SHELTER:
24x7 Hotline: 325-597-7644; POB 310, Brady, TX 76825.
thehavenfamilyshelter.org
. Mission is to reduce the incidence and impact of domestic violence and/or sexual assault in McCulloch, Mason and Menard Counties and surrounding areas by providing services and support that empower victims to rebuild their lives and regain their dignity within a safe and caring community.
(THE) HAYS-CALDWELL WOMEN'S CENTER:
Help: 800-700-4292; Ofc: 512-396-3404; San Marcos, TX 78667-0234.
hcwc.org
. Serves victims of family violence, sexual assault and child abuse in Caldwell County and Hays County in central Texas. We strive to create an environment where violence and abuse, regardless of age or gender, is not tolerated in the communities we serve. FREE and CONFIDENTIAL. Our center provides free services to any victim of family violence, elder abuse, sexual assault or child abuse. HCWC is comprised of the McCoy Family Shelter for Women, Men & Children, an outreach counseling center & Roxanne's House for victims of child abuse. HCWC believes that physical, sexual, emotional or psychological abuse of one human being by another is unacceptable and that all abuse diminishes or prohibits the full expression of life and growth that is every person's right.
HILL COUNTRY CARES:
830-257-7088; POB 291817, Kerrville, TX 78029.
hccares.com
. A non-profit organization promoting healthy individuals, healthy families and healthy communities by providing prevention, intervention and recovery services for domestic violence, sexual assault, abuse and neglect, chronic illnesses, and self-destructive behaviors. Area Hot Lines for free, confidential counseling, 24 hours a day: Kimball & Kerr Counties: 830-257-2400, or Toll Free: 888-621-0047. Bandera County: 830-796-3302. Kendall County: 830-249-8379. Gillespie County: 830-997-4357
HILL COUNTRY CHILDREN'S ADVOCACY CENTER:
512-756-2607; POB 27, 1001 N Hill St, Burnet, TX 78611. "Believe the Hurt, Begin the Healing", Serves Blanco, Burnet, Lampasas, Llano, Mason & San Saba Counties. Multi-disciplinary agency facilitates the prevention, detection, investigation and treatment of Child Abuse. Provides free services to abused children and their families. Agency provides services to physically and sexually abused children, witnesses, non-offending family members, and the professionals dedicated to helping victims. Provides video-taped forensic interviews, written statement assistance, on-site medical examinations, evaluations, and referrals. Annual fund-raising event: Pedal Power Wildflower Ride.
hccac.org
HOMELESS/RUNAWAY NATIONAL RUNAWAY HOTLINE:
800-231-6946
KENDALL COUNTY WOMEN'S SHELTER:
830-331-1001; HOT Line: 800-495-8078; POB 1087, Boerne, TX 78006.
kcwstexas.org
. Provides safe, emergency shelter in a supportive environment where Texas Hill Country victims of domestic violence and their children can begin the healing process and receive the support services they need to build new lives. If you are in need of assistance, Residential Specialists are available 24/7 to take your call.
MISSING PERSONS CLEARINGHOUSE:
800-346-3243
NATIONAL CENTER FOR MISSING & EXPLOITED CHILDREN:
800-THE LOST (800-843-5678);
missingkids.com
NATIONAL DOMESTIC VIOLENCE HOTLINE:
800-799-7233
NATIONAL SEXUAL ASSAULT HOTLINE:
800-656-HOPE (800-656-4673)
PREVENT CHILD ABUSE TEXAS:
512-250-8438; 800-CHILDREN; 13740 Research Blvd, Ste R-4, Austin, TX 78750.
preventchildabusetexas.org
TEXAS ABUSE HOTLINE (All Ages):
800-252-5400;
txabusehotline.org
.
It's the law to report suspected abuses! Texas Dept of Family & Protective Services.
TEXAS COUNCIL ON FAMILY VIOLENCE:
800-525-1978
TEXAS RUNAWAY HOTLINE:
888-580-4357;
www.dfps.state.tx.us/runaway_hotline/runaway.asp
. Volunteer telephone counselors are dedicated to helping youths and families in need of assistance. After we've talked about your problem, we will help you consider your choices and develop a sensible solution.
TEXAS YOUTH HOTLINE:
800-98-YOUTH (800-989-6884); Provides 24x7 help for teens and their families. Provides prevention services to youths, parents, siblings, and other family members who are in need of a caring voice and listening ear. Counselors also assist youth advocates, such as, police, caseworkers, counselors and school officials by locating state and local resources.
VANISHED CHILDREN'S ALLIANCE:
800-826-4743
GENERAL EMERGENCIES


EMERGENCIES
(Police, Fire, EMS/Medical)
Dial 911
POISON
POISON CONTROL HOTLINE:
800-222-1222;
aapcc.org
PET POISON CONTROL HOTLINE:
800-213-6680;
petpoisonhelpline.com
SUICIDE & MENTAL HEALTH
NATIONAL SUICIDE PREVENTION LIFELINE:
988 (formerly but still active: 800-273-8255)
BLUEBONNET TRAILS COMMUNITY MHMR CENTER:
Crisis Hotline: 800-841-1255;
Admin Phone: 512-255-1720; 1009 Georgetown St, Round Rock, TX 78664.
bluebonnetmhmr.org
. Counties Served: Bastrop, Burnet, Caldwell, Fayette, Gonzales, Guadalupe, Lee, and Williamson
HILL COUNTRY COMMUNITY MHMR CENTER:
Crisis Hotline: 877-466-0660;
Admin Phone: 830-792-3300; 819 Water St, Ste 300, Kerrville, TX 78028.
hillcountry.org
. Counties Served: Bandera, Blanco, Comal, Edwards, Gillespie, Hays, Kendall, Kerr, Kimble, Kinney, Llano, Mason, Medina, Menard, Real, Schleicher, Sutton, Uvalde, and Val Verde
VETERAN'S CRISIS HOTLINE:
800-273-8255, Ext 1
TERRORISM
NATIONAL RESPONSE CENTER (to report chemical/oil spills and chemical/biological terrorism):
800-424-8802;
nrc.uscg.mil
OTHER EMERGENCIES

2-1-1 TEXAS:
211texas.org
. Connecting people and services.
Formerly "First Call for Help", is a multilingual, comprehensive community information and referral service for the South Central Texas area. People in need of information or assistance can simply dial 2-1-1 to be referred to local resources. 2-1-1 is a free, confidential, and multilingual service available 24x7. Provided by Texas Health & Human Services Commission.
Dial 2-1-1 to speak with an operator.
Alternatively, dial 877-541-7905
CRIME VICTIMS' COMPENSATION PROGRAM:
800-983-9933
DISASTER DISTRESS HELPLINE:
800-985-5990;
samhsa.gov/find-help/disaster-distress-helpline
. Substance Abuse And Mental Health Services Administration (SAMHSA) provides crisis counseling and support to people experiencing emotional distress related to natural or human-caused disasters. This toll-free, multilingual, and confidential crisis support service is available to all residents in the United States and its territories. Stress, anxiety, and other depression-like symptoms are common reactions after a disaster. Call or text TalkWithUs to 66746 to connect with a trained crisis counselor.
HILL COUNTRY PREGNANCY CARE CENTER:
24 Hour Helpline: 800-395-4357; Admin: 830-249-9717; 439 Fabra, Boerne, TX 78006.
lifesprecious.org
. Free pregnancy & STD testing, sonograms, education on pregnancy, abortion alternatives, adoption and abstinence, post-abortion lay counseling.
MISSING KIDS:
MissingKids.com
. Information on missing Texas children
NATIONAL HOPELINE NETWORK:
800-784-2433
PANIC DISORDER INFORMATION HOTLINE:
800-64-PANIC (800-647-2642)
SOCIAL SERVICES REFERRAL HELP LINE (Highland Lakes Family Crisis Center):
800-664-3574;
hlfcc.org
VETERANS CRISIS LINE:
Dial 988 then press 1
, or click:
veteranscrisisline.net
(includes Chat link), or Text 838255

VICTIM'S SERVICES HOTLINE:
800-848-4284
VINELINK:
VINELink.com
: Check the custody status of your Offender
WOUNDED WARRIOR PROJECT:
800-273-8255. Wounded Warrior Project.
woundedwarriorproject.org

SANDY ROAD GUEST HAUS: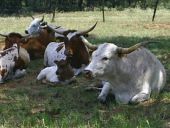 Upscale Western-style Guest House Lodging
in a Beautiful Ranch Setting in the Gorgeous Texas Hill Country

Reservations & Information: 281-300-7177
9242 RR 1320 (Sandy Road), Johnson City, TX 78636

Web: SandyRoadGuestHaus.com Email: info@SandyRoadGuestHaus.com

Come Relax & Enjoy!


---
---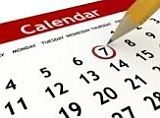 Click
for Hill Country:
»
ACTIVITIES
»
ATTRACTIONS
»
ADVENTURES
»
MARKET DAYS
»
MAPS
---

---
Check us out on


---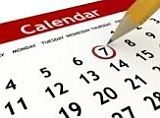 Click
for Hill Country:
>
FESTIVALS/MAJOR EVENTS
>
MAPS
---

---
Texas Walks . .
What's Raised Here,
Stays Here! 100% local!!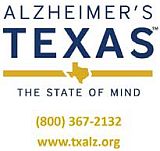 5 locations in
Central Texas
September and October.
Corporate sponsorship
& team/individual
registrations now available.
---
---
Affordable Pre-paid Emergency Air Transport Service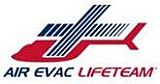 Click image for details
Protection starts at $65/yr
---
Donate To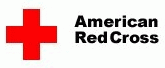 ---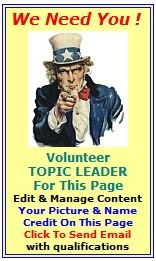 ---

Protect Your Computer Files With



On-Line storage
of your data.

Easy!

Just click
to get started.


---
---

---