Click for Free
Calendar
Event Submission
---
Click here for your



basic Portal listing!
---

---
FIRST CHOICE SHUTTERS
& BLINDS





Serving South-Central Texas
Quality window treatments
Plantation shutters, blinds, screens, shades
Wood and faux wood available
Made in America

Locally owned & operated:
Tim & Barbara Van Tassel
830-201-2151
timgvant@hotmail.com
Johnson City, TX
Call, email or text with questions or to arrange a no-obligation visit and quotation at your place.
Facebook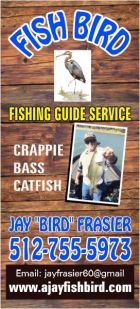 ---
Carport & Tent Spot Rentals In Rural Kerrville During Eclipse
---
COFRAN'S PC &
TECHNOLOGY HELP
- - -
Online, Remote
Tech Support &
Call-In Help Desk

Virus? Frustrated?
PC slowed down?
We can tune it up!
Internet, Wi-Fi,
Websites,
Email, Outlook,
Social Media,
Tech Marketing,
Excel, Quickbooks,
Zoom, TeamViewer,
Carbonite
** PC Repairs **

BSEE, MBA, xCPA
Veteran, Tech Officer

281-300-7177
Johnson City
info@cofran.com
www.cofran.com
---
"The Web Guy"
WEB SITE DESIGN
& MAINTENANCE
Economical
& Effective
281-300-7177
Johnson City, TX
info@cofran.com
cofran.com


---

"Business Coach"

COST CONTROLS,
EFFICIENCY &
BETTER STRATEGIES
= MORE PROFIT !!

Economical
& Effective

281-300-7177
Johnson City, TX

info@cofran.com
cofran.com


---
---

---

Cofran's Texas . . .
Hill Country Portal
A Powerful Information Database & Gateway Service for the Texas Hill Country

Use above MENU To Find "All Things In The Texas Hill Country"

City Profile For:
JONESTOWN, Texas
Pronounced: "JOANS-town"
"Gateway To The Hill Country"
Population (2015e): 2,033COL Index (2008): 82.7
Elevation: 814 ftArea: 5.3 smCounty: NW
Travis
Zip Code: 78645Area Code: 512Time Zone: CST
Coordinates: 30° 29' 19.94 N, 97° 55' 27.15 W
Location: 20 mi NW of
Austin
; 8 mi W of Cedar Park; on NE shore of
Lake Travis
Highways: RM-1431Creeks: Big Sandy CreekRivers: ColoradLakes: Travis
Quick Link To:
Directory Listings In This Town
BACKGROUND INFORMATION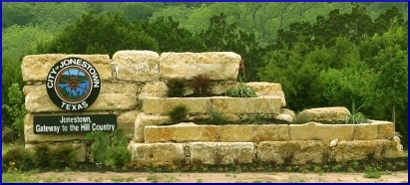 CITY:
City Of Jonestown: 512-267-3244
18649 RM-1431, Ste 4A, Jonestown, TX 78645
jonestown.org; Email: not available
CHAMBER, TOURISM & ECONOMIC DEVELOPMENT:
NEIGHBORING TOWNS (by road):
15 mi N of
Volente
, 3 mi E of
Lago Vista
, 12 mi NE of
Point Venture
PRINCIPAL BUSINESS:
Water recreation, rural residential community, commuter community of Austin
MAJOR ATTRACTIONS:
See full details in
Directory
below
Lake Travis Area: Lake Recreation, water sports, boating, fishing, swimming, restaurants, entertainment, shopping
Chimney Swifts: As celebrated members of the community, these tiny birds (Chaetura pelagica) make a great contribution to the area by entertaining with their flying acrobatics at dusk as they head into their cistern home, and by keeping the bug population down by eating large amounts and varieties of flying insects. The City of Jonestown & U.S. Fish and Wildlife Service sponsor an annual celebration of the Chimney Swift.
NEARBY & HILL COUNTRY-WIDE ATTRACTIONS:
See
Attractions
.
Some of the very nearby attractions include:
PARKS:
There are many state, county and LCRA parks in the greater area as profiled on the
Parks
page. These parks include:
LAKE TRAVIS SHORE PARKS:

Briarcliff: Pace Bend
Hudson Bend: Mansfield Dam
Jonestown: Dave Reed, Fireman's, Jones Brothers, Laura Reed, Pecan Bottom, Shady, Veterans Memorial
Lago Vista: Arkansas Bend, Arrowhead Point, Bar-K, Cody, Emerald, Greenshore, Hancock, Heather, Marina View
Lakeway: Dragon, Lakeway City, Porpoise, Rebel, Sailfish, Swim Center
Hudson Bend: Mansfield Dam
NW Lake Travis: Camp Creek, Gloster Bend, Turkey Bend
Oasis: Mansfield Dam
Point Venture: Arkansas Bend, Dink Pearson
Spicewood: Grelle, Muleshoe Bend, Narrows
Volente: Bob Wentz-Windy Point, Cypress Creek, Hippie Hollow, Malberper, Sandy Creek, Shaffer Bend, Tom Hughes, Turkey Bend, Volente Beach Waterpark
City of Jonestown owned and managed parks, with more detail shown at
City
, include: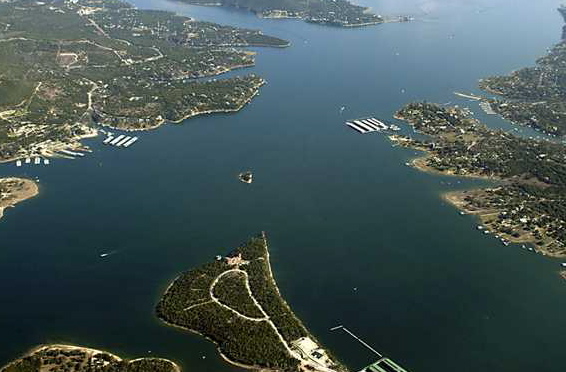 Jones Brothers Park: Located at the end of Park Dr and along the shores of Lake Travis, this 32 acre park offers a variety of amenities that include covered picnic sites, ball fields, sand volleyball court, tennis/ basketball court, walking paths and a playscape. This park has a lengthy shoreline for swimming or fishing. Canoe and kayak rental. 3 public boat ramps. 2 covered pavilions.
Veterans Memorial Park: Located on RM-1431, it features a bronze statue of a young soldier entitled "Going Home" and a beautiful picnic area under the canopy of stately oak trees.
Fireman's Park: Located at the corner of Crestview and North Park, is a small park that offers plenty of shade, ten picnic tables and a wood burning smoker. Originally owned and maintained by JVFD, this park is now connected to Jones Brothers Park via the new Canyon Hiking Trail.
Pecan Bottom Park: By a rock dam in Sandy Creek
Shady Park
Nearby Travis County parks include:
Dave Reed Park: ( Park)
Laura Reed Park: Primitive, with picnicking and hiking. (Travis County Park)
EVENT CALENDARS:
Festivals & Major Events
;
Local Activities & Fun Things To Do
;
Farmer & Flea Market Days
;
Specialty & Seasonal Market Days
;
Art & Galleries
;
Quilting & Fiber Arts
;
Car Shows
;
Motorcycling Events
;
Beer & Brewing
;
Wine
;
Pet Events
WEATHER:
Local Weather
;
Hill Country-wide Weather
MEDIA COVERAGE:
See full details in
Directory
below.
MAPS:
Local Google
;
Hill Country Special Maps
HISTORY:
Handbook of Texas Online
:
". . . It was established in the late 1930s by Emmet A. Jones and his brother, Warren. The community was incorporated in the 1980s and reported a population of 683 in 1988."
From the City web site:
"Jonestown has existed as a populated rural community since it was originally settled by the Jones brothers, Emmett and Warren in the late 1930's. Around 1940, Warren built the first commercial structure in what is now Jonestown. When Mansfield Dam was increased in height, and Lake Travis was filled, the development of Jonestown as a lake resort became possible. Begun at first as a haven for weekend fishermen and boaters, more and more people built their permanent residence here and commuted to work in Austin. A few fishing cabins still remain, but large, new homes are being built on estate lots in gated communities, many with lake-front or lake views. The City of Jonestown incorporated as a General Law City in 1985, as did other small towns around the area, in response to the City of Austin's aggressive move to incorporate the Colorado River bed as far as Marble Falls. The widening and straightening of RM-1431 to Highway 183 in 1982 enhanced this population change and provided a most eye-pleasing Farm to Market Road where folks come to start the tour of the Highland Lakes. It rapidly grew from an incorporated population of 683 in 1988 to a population of 1,681 as reported in the 2000 Census. It is estimated at over 2000 at present time."
PRIOR CITY NAMES:
HISTORICAL MARKERS:
CEMETERIES:
AVAILABLE SERVICES:
Gas: yes; Convenience Stores: yes; Restaurants: yes; Lodging: yes; Grocery Stores: yes; Banks: yes; Vehicle Repair: yes; Hospital: yes; Med Clinic: yes; Post Office: yes; Public Schools: yes; Cemetery: yes
OTHER PROFILES:
City Data
;
Texas Escapes
;
Wikipedia
We welcome inquiries, comments and submission of updates, additions, corrections & digital photos,
without compensation. Send to Editor at:
editor@HillCountryPortal.com
Back To >> TOP OF PAGE & MAIN INDEX
BUSINESS & ORGANIZATION DIRECTORY
EASY STREET MARINA:
512-267-4289; 17900 Easy St, Jonestown, TX 78645.
easystreetmarina.com
NORTHSHORE MARINA AT THE HOLLOWS:
512-580-7417; 6612 Lantern View Dr, Jonestown, TX 78645.
northshoremarinahollows.com
. Marina, Slips, rentals, ship store
SAIL AUSTIN CHARTERS:
at Northshore Marina (above), Captain Tim Best, 817-909-2378;
sailaustin.com
SANDY CREEK BOAT REPAIR:
512-267-4849; 18807 FM-1431, Jonestown, TX 78645
UTOPIAN CRUISES:
512-267-7925; 6612 Lantern View Dr, Jonestown, TX 78645
CHURCHES

FIRST BAPTIST CHURCH:
512-267-1544; 19000 RM-1431, Jonestown, TX 78645
SOUTH JONESTOWN CHURCH:
Jonestown, TX 78645
TRINITY ANGLICAN CHURCH:
Jonestown, TX 78645


EMERGENCIES
(Police, Fire, EMS/Medical)
Dial 911

CODE RED:
866-939-0911;
Web Sign-Up
. A free, automated system whereby you can be notified (via phone call, text, or mobile app) by your local emergency response team in the event of emergency situations or critical community alerts. Examples include: evacuation notices, bio-terrorism alerts, boil water notices, severe weather and missing child reports.

CRIME STOPPERS-REPORT ANONYMOUSLY:
1-800-222-8477; or click:
Stoppers

NORTH LAKE TRAVIS FIRE & RESCUE:
512-267-3586; POB 5278, 18300 Park Dr, Jonestown, TX 78645-3454.
nltfire.org
GOVERNMENT SERVICES
LOCAL CITY GOVERNMENT:
JONESTOWN, CITY OF:
512-267-3244; 18649 RM-1431, Ste 4A, Jonestown, TX 78645.
jonestown.org
PARKS DEPARTMENT:
Lina Wintz, 512-267-3722
LOCAL COUNTY GOVERNMENT:
See:
County Government Offices
JONESTOWN COMMUNITY CENTER:
512-854-1500; 18649 RM-1431, Ste 6A, Jonestown, TX 78645.
Web
. 8a-5p, M-F. A Travis County government facility. Activities and functions include: Food programs, housing-related assistance, job search services, clothing closet, social work services, senior lunch program. A non-profit food pantry (partner with Central Texas Food Bank).
STATE & FEDERAL GOVERNMENT:
For offices that represent the Hill Country,
see:
Texas & Federal Government Offices

CRISIS HOTLINES: click Hotlines-Emergencies


DAY & SEASON HUNTING OPPORTUNITIES:
See full list of leases for this town at:
Hunting & Fishing
.
LAKESIDE A-LURE VACATION HOUSE:
512) 786-8413; 10612 Lakeside Dr, Jonestown, TX 78645
LAKEVIEW CABIN:
18778 RR-1431 #11, Jonestown, TX 78645
MISCELLANEOUS GOODS & SERVICES
ALAN "BONES" DAVIS:
512-466-3170; Jonestown, TX 78645.
bonesdavis.com
. For profit and some charity Solo Musician: Folk, folk rock, country;
BLIND FAITH WINDOW COVERINGS:
512-373-3630; 18601 RM-1431, Ste 102, Jonestown, TX 78645.
austinblindfaith.com
CLEARVIEW HOMES:
512-267-6767; 18644 RM-1431, Jonestown, TX 78645
CYPRESS TECHNOLOGIES:
512-267-9973; 17301 RM-1431, Jonestown, TX 78645.
cypressmfg.com
. Electronics Manufacturer
DAVE'S AUTOMOTIVE SERVICES:
512-267-9755; 18669 RM-1431, Jonestown, TX 78645
DAX + JADE:
512-428-4073; 19621 FM-1431, Ste 200, Jonestown, TX 78645.
daxandjade.com
. Shop & studio, gift boutique, craft classes, event space
DELIVER VALYOU POSTAL STORE:
512-502-5001; 18601 FM-1431, Ste 104, Jonestown
DOUBLE J HORSE FACILITY (formerly Deer Canyon Stables):
512-810-5001; 10720 Deer Canyon Rd, Jonestown, TX 78645.
deercanyonstables.com
. Horse boarding, riding lessons, trail rides.
EAGLE EYE GUNSMITH:
512-297-2898; 19624D RM-1431, Jonestown, TX 78645
EDWARD JONES:
19621 RM-1431, Ste 401, Jonestown, TX 78645
HAPPY EWE:
512-284-7408; 18360 RM-1431, Ste B, Jonestown, TX 78645.
happyewefibers.com
. Crochet, knit, spin, weave
HILL COUNTRY HANDYMAN AND PAINTING SERVICES:
512-636-2592; 10726 Deer Canyon Rd, Jonestown, TX 78645
JONESTOWN DEPOT:
512-963-0055; 18645 RM-1431, Jonestown, TX 78645. Art, music, antiques
LALA'S EMPTY NEST:
512-922-4127; 10804 Ridgeway, #102, Jonestown, TX 78645
LINTONMANCILLA:
512-579-7910; 18709 Double Canyon Dr, Jonestown, TX 78645.
LintonMancilla.com
. Acoustic, adult contemporary musical ensemble
THE SHOW THAT NEVER ENDS:
512-297-4441; 18602 W Lakeview Dr, Jonestown, TX 78645.
mcchristiandrums.com
. Music education
NORTHSHORE HOMES:
18604 RM-1431, Jonestown, TX 78645
RAYMOND JONES FINANCIAL SERVICES:
512-267-5353; 18666 RM-1431, Jonestown, TX 78645
REGIONS BANK:
512-267-5900; 18643 RM-1431, Jonestown, TX 78645.
regions.com
SILVERTON CUSTOM HOMES (& REAL ESTATE):
512-267-3777; 18592 FM-1431, Jonestown, TX 78645.
silvertoncustomhomes.com
TEXAS PAINTBALL:
512-257-8728; 18300 Medina Vista Ln, Jonestown, TX 78645.
txpb.com
NON-PROFIT & PUBLIC SERVICE ORGANIZATIONS
JONESTOWN COMMUNITY LIBRARY:
512-267-7511; 18649 RM-1431, Ste 10-A, Jonestown, TX 78645.
Web
;
jonestownlibrary@austin.rr.com
AUSTIN PET SOLUTIONS:
512-337-2774; 11001 Travis Dr, Jonestown, TX 78645. Pet supplies
JUST FUR PETS:
512-762-6937; 19120 Old Burnet Rd, Jonestown, TX 78645.
Facebook
. Boarding, sitting, home visits
RED BONE GROOM AND BOARD:
512-382-7463; 10702 Laurel Ln, Jonestown, TX 78645
Note:
See separate listing sections for horses, riding, equestrian, sitters and other care.
HAPPY EWE:
512-284-7408; 18360 RM-1431, Ste B, Jonestown, TX 78645
COLDWELL BANKER - SAM BILLINGS:
512-267-3292; 18670 RM-1431, Jonestown, TX 78645.
sgbillings.com
JONES & CARTER REAL ESTATE:
512-635-2783; 18650 RM-1431, Jonestown, TX 78645. Bill Vines, Realtor
NORTHWEST HORIZON PROPERTIES:
19624 RM-1431, Jonestown, TX 78645
RESTAURANTS-DINING-BEVERAGES-ENTERTAINMENT
BAKER'S BAKERY:
512-789-2074; 17916 Crystal Cove, Jonestown, TX 78645
HOMETOWN PIZZA:
512-428-4814; 18608 RM-1431, Jonestown, TX 78645.
hometownpizzajonestown.com
LA CHAPARRITA MEXICAN FOOD:
512-267-1041; 18638 RM-1431, Jonestown, TX 78645
LONE STAR BAR & ICEHOUSE:
512-267-2234; 18655 RM-1431, Jonestown, TX 78645.
Facebook
. Entertainment
LUCKY RABBIT:
512-382-5035; 18626 Ranch Rd, Jonestown, TX 78645.
luckyrabbitbar.com
. Kitchen, full bar, arcade games, outdoor patio and bar, live music, dog-friendly with park
MAN YEE CUISINE:
512-267-9618; 18784 RM-1431, Jonestown, TX 78645-9666
RUMIS TAVERN:
Closed
A MOUNTAIN TOP RV PARK:
512-940-8400; 11400 Mountain Top Cr, Jonestown, TX 78645-2306
SCHOOLS:
The City of Jonestown is served by the Leander and Lago Vista Independent School Districts.


CALL or e-Locate BEFORE YOU DIG!
Free Texas 811 Locator
1-800-344-8377
www.texas811.org


LOCAL UTILITY PROVIDERS:

LOWER COLORADO RIVER ASSOCIATION (LCRA):
800-776-5272; 3700 Lake Austin Blvd, Austin, TX 78703.
lcra.org
. LCRA plays a variety of roles in Central Texas: delivering electricity, managing the water supply and environment of the lower Colorado River basin, developing water and wastewater utilities, providing public recreation areas, and supporting community and economic development.
Emergencies (to report water pollution, such as spills or contamination):
1-800-776-5272 x6843
JONESTOWN WATER SUPPLY CORPORATION:
512-267-7144; 10700 Crestview Dr, Jonestown, TX 78645.
jonestownwsc.org
. A non-profit, member owned, water supply corporation (not affiliated with any municipality or taxing district). info@jonestownwsc.org

PEDERNALES ELECTRIC COOPERATIVE (PEC):
pec.coop
. A Texas non-profit corporation owned by its members, the largest electric cooperative in the country, covers 8,100 square miles, 214,000 members, with assets over $1 billion.
HQ, Connections & Service Startup:
1-888-554-4732
Emergencies, Outages & Marking of Underground Utility Lines, 24x7:
1-888-883-3379

PROGRESSIVE WASTE SOLUTIONS (formerly IESI, now aka Waste Connections):
Austin HQ: 866-282-3508; 877-307-4374.
progressivewaste.com
. Trash removal service
TAYLOR BUTANE/PROPANE:
512-362-5249
HILL COUNTRY-WIDE UTILITY PROVIDERS:
For Hill Country area
utility service providers
(electric, gas, water, sewer, trash),
telecom providers
(land lines, cellular service, TV, internet), and related services (package delivery, newspaper, etc.), click:
Utilities & Telecom

SANDY ROAD GUEST HAUS: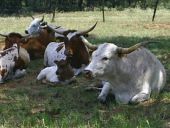 Upscale Western-style Guest House Lodging
in a Beautiful Ranch Setting in the Gorgeous Texas Hill Country

Reservations & Information: 281-300-7177
9242 RR 1320 (Sandy Road), Johnson City, TX 78636

Web: SandyRoadGuestHaus.com Email: info@SandyRoadGuestHaus.com

Come Relax & Enjoy!


---

Site designed, maintained & Copyright © by Cofran & Associates, Inc.All rights reserved
See Terms of Use before using this website.Cofran.cominfo@Cofran.com281-300-7177


---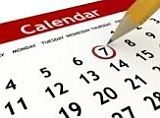 Click
for Hill Country:
»
RECURRING ACTIVITIES
»
MARKET DAYS
»
ALL CALENDARS
»
ATTRACTIONS
»
ADVENTURES
»
MAPS
---

---
Check us out on


---

---

---
Texas Walks . .
What's Raised Here,
Stays Here! 100% local!!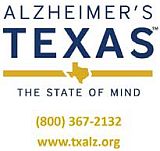 5 locations in
Central Texas
September and October.
Corporate sponsorship
& team/individual
registrations now available.
---
---
Affordable Pre-paid Emergency Air Transport Service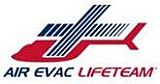 Click image for details
Protection starts at $65/yr
---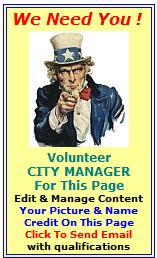 ---

Protect Your Computer Files With



On-Line storage
of your data.

Easy!

Just click
to get started.


---
---

---