Click for Free
Calendar
Event Submission
---
Click here for your



basic Portal listing!
---

---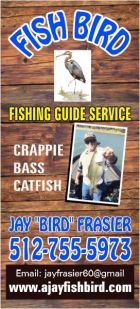 ---
COFRAN'S PC &
TECHNOLOGY HELP
- - -
Online, Remote
Tech Support &
Call-In Help Desk

Virus? Frustrated?
PC slowed down?
We can tune it up!
Internet, Wi-Fi,
Websites,
Email, Outlook,
Social Media,
Tech Marketing,
Excel, Quickbooks,
Zoom, TeamViewer,
Carbonite
** PC Repairs **

BSEE, MBA, xCPA
Veteran, Tech Officer

281-300-7177
Johnson City
info@cofran.com
www.cofran.com
---
"The Web Guy"
WEB SITE DESIGN
& MAINTENANCE
Economical
& Effective
281-300-7177
Johnson City, TX
info@cofran.com
cofran.com


---

"Business Coach"

COST CONTROLS,
EFFICIENCY &
BETTER STRATEGIES
= MORE PROFIT !!

Economical
& Effective

281-300-7177
Johnson City, TX

info@cofran.com
cofran.com


---
---

---

Cofran's Texas . . .
Hill Country Portal
A Powerful Information Database & Gateway Service for the Texas Hill Country

Use above MENU To Find "All Things In The Texas Hill Country"

City Profile For:
BRIARCLIFF, Texas
Pronounced: "BRIAR-cliff"
"no slogan"
Population (2015e): 1,510Elevation: 758 ftArea: 1.5 smCounty:
Travis
Tax Rate (2010): 2.0498/$100
Zip Code: 78669Area Code: 512-264Time Zone: CST
Coordinates: 30° 24' 41" N, 98° 2' 42" W
Location: W part of county; SW shore of Lake Travis; 22 mi NW of
Austin
; 25 mi SW of
Marble Falls
Highways: FR-2322Rivers: Colorado, PedernalesLakes: Travis (see
Highland Lakes
)
BACKGROUND INFORMATION
CITY:

Village Of Briarcliff: 512-264-2274, 302 Sleat Dr, Briarcliff, TX 78669
briarclifftx.com; vbriarcliff@hotmail.com
Briarcliff Property Owners Association (BPOA): 512-264-1776; 22801 Briarcliff Dr, Briarcliff, TX 78669
CHAMBER, TOURISM & ECONOMIC DEVELOPMENT:
Lake Travis Chamber Of Commerce: 512-263-5833; 877-263-0073
1415 RR 620 S, Ste 202, Austin, TX 78734, laketravischamber.com
Serves: Bee Cave, Briarcliff, The Hills, Hudson Bend, Lakeway, Spicewood
BriarcliffNotes On-Line: briarcliffnotes.com. News, calendar, local info
NEIGHBORING TOWNS (by road):
14 mi NW of
Bee Cave
, 12 mi NW of
The Hills
, W of
Hudson Bend
, 11 mi NW of
Lakeway
, 12 mi SE of
Spicewood
PRINCIPAL BUSINESS:
Residential community
MAJOR ATTRACTIONS:
Developed as a resort area in the 1960s, with summer homes, country clubs, golf and water sports. See full details in
Directory
below.
Briarcliff Golf Course: 512-264-1776; briarclifftx.com.
See full details below and in Golf
Lake Travis Area: Lake Recreation, water sports, boating, fishing, swimming, restaurants, entertainment, shopping
NEARBY & HILL COUNTRY-WIDE ATTRACTIONS:
See
Attractions
Some of the very nearby attractions include:
PARKS:
There are many state, county and LCRA parks in the greater area as profiled on the
Parks
page. These nearby parks include:
Bee Cave: Hamilton Pool; Milton Reimers Ranch Park; Westcave Preserve
LAKE TRAVIS SHORE PARKS:

Briarcliff: Pace Bend
Hudson Bend: Mansfield Dam
Jonestown: Dave Reed, Fireman's, Jones Brothers, Laura Reed, Pecan Bottom, Shady, Veterans Memorial
Lago Vista: Arkansas Bend, Arrowhead Point, Bar-K, Cody, Emerald, Greenshore, Hancock, Heather, Marina View
Lakeway: Dragon, Lakeway City, Porpoise, Rebel, Sailfish, Swim Center
Hudson Bend: Mansfield Dam
NW Lake Travis: Camp Creek, Gloster Bend, Turkey Bend
Oasis: Mansfield Dam
Point Venture: Arkansas Bend, Dink Pearson
Spicewood: Grelle, Muleshoe Bend, Narrows
Volente: Bob Wentz-Windy Point, Cypress Creek, Hippie Hollow, Malberper, Sandy Creek, Shaffer Bend, Tom Hughes, Turkey Bend, Volente Beach Waterpark
EVENT CALENDAR:
None
For full details on nearby events see
Festivals & Major Events
,
Trade Days & Farmers Markets
,
Live Entertainment
, and calendars on our other focus topic pages accessible from the menu above.
WEATHER:
Local Weather
;
Hill Country-wide Weather
MEDIA COVERAGE:
See full details in
Directory
below.
On-Line News: Google News
Newspapers, Radio/TV, Articles & Videos:
MAPS:
Local Google
;
Hill Country Special Maps
HISTORY & profiles:
Handbook of Texas Online
:
"It was developed as a resort area in the 1960s, with summer homes, country clubs, and water sports providing the main attractions. The population was reported as 129 in 1988 and 335 in 1990. In 2000 the population was 895."
PRIOR CITY NAMES:
HISTORICAL MARKERS:
CEMETERIES:
None
AVAILABLE SERVICES:
Gas: no; Convenience Stores: no; Restaurants: yes; Lodging: no; Grocery Stores: no; Banks: no; Vehicle Repair: no; Hospital: no; Med Clinic: no; Post Office: no; Public Schools: no; Cemetery: no
OTHER PROFILES:
Texas Escapes (not available);
Wikipedia
NOTES:
Because of the proximity to the neighboring much larger Spicewood and Lakeway areas, see their profiles and directories for goods and services at:
Spicewood
,
Lakeway
Postal addresses within Briarcliff use the Spicewood city name.
We welcome inquiries, comments and submission of updates, additions, corrections & digital photos,
without compensation. Send to Editor at:
editor@HillCountryPortal.com
BUSINESS & ORGANIZATION DIRECTORY
BRIARCLIFF MARINA:
512-264-2666; 406 Sleat Dr, Briarcliff, TX 78669.
briarcliffmarina.com
. Rental of slips, pontoon boats, PWC, ski boats, party barges and houseboats. Boat sales, repairs. Ship's store, fuel dock.
(THE) RESERVE AT LAKE TRAVIS MARINA:
512-745-3954; 19926 Thurman Bend Rd, Briarcliff, TX 78669.
reserveatlaketravis.com/amenities/marina


EMERGENCIES
(Police, Fire, EMS/Medical)
Dial 911

CRIME STOPPERS-REPORT ANONYMOUSLY:
1-800-222-8477; or click:
Stoppers
VILLAGE OF BRIARCLIFF POLICE DEPARTMENT:
512-264-2274; 302 Sleat Dr, Briarcliff, TX 78669

PEDERNALES FIRE DEPARTMENT - STATION 801 - Bee Creek Station:
512-264-1476; 801 Bee Creek Rd, Briarcliff, TX 78669.
pedernalesfd.org
BRIARCLIFF GOLF COURSE:
512-264-1776; Briarcliff, TX 78669.
briarclifftx.com
. Private (Briarcliff Property Owners Assn), 9 holes. Located on S shore of Lake Travis.
GOVERNMENT SERVICES
LOCAL CITY GOVERNMENT:
VILLAGE OF BRIARCLIFF:
512-264-2274; 302 Sleat Dr, Briarcliff, TX 78669.
briarclifftx.com
;
vbriarcliff@hotmail.com
LOCAL COUNTY GOVERNMENT:
See:
Travis County Government Offices
STATE & FEDERAL GOVERNMENT:
For offices that represent the Hill Country,
see:
Texas & Federal Government Offices

CRISIS HOTLINES: click Hotlines-Emergencies


As a small residential community, there are no hunting opportunities in this town.
WHITECLIFF WATERFRONT CONDOS:
800-432-2312; 22658 Felicia Dr, Briarcliff, TX 78669
MISCELLANEOUS GOODS & SERVICES
BEE CREEK PHOTOGRAPHY:
512-264-0501; 21003 W Lakeshore Dr, Briarcliff, TX 78669.
beecreekphoto.com
BRIARCLIFF BISTRO AND BACON BAR:
Closed
BRIARCLIFF PROPERTY OWNERS ASSOCIATION (BPOA):
512-264-1776; Briarcliff, TX 78669. Maintains roads, parks and LOCHS
EMCEE'S EATERY & CATERING CO:
512-264-0029; 108 S Pace Bend Rd, Briarcliff, TX 78669.
emceeseatery.com
LAKEHOUSE CAFE:
512-264-7040; 406 Sleat Dr, Briarcliff, TX 78669.
lakehousecafe.com
(THE) LIGHTHOUSE RESTAURANT AND LOUNGE (formerly Lantern Bar and Grill):
512-213-1313; 513 Sleat Dr, Briarcliff, TX 78669.
thelighthouseonthelake.com
LEE'S ALMOST BY THE LAKE:
512-264-2552; 801 Pace Bend Rd S, Briarcliff, TX 78669.
eatatlees.com
PACE BEND RV PARK:
512-382-6295; 301 Pace Bend Rd N, Spicewood, TX 78669.
pacebendrvpark.com


CALL or e-Locate BEFORE YOU DIG!
Free Texas 811 Locator
1-800-344-8377
www.texas811.org


LOCAL UTILITY PROVIDERS:
BRIARCLIFF CITY WATER:
512-264-2274; Briarcliff, TX 78669

LOWER COLORADO RIVER ASSOCIATION (LCRA):
800-776-5272; 3700 Lake Austin Blvd, Austin, TX 78703.
lcra.org
. LCRA plays a variety of roles in Central Texas: delivering electricity, managing the water supply and environment of the lower Colorado River basin, developing water and wastewater utilities, providing public recreation areas, and supporting community and economic development.
Emergencies (to report water pollution, such as spills or contamination):
1-800-776-5272 x6843
HILL COUNTRY-WIDE UTILITY PROVIDERS:
For Hill Country area
utility service providers
(electric, gas, water, sewer, trash),
telecom providers
(land lines, cellular service, TV, internet), and related services (package delivery, newspaper, etc.), click:
Utilities & Telecom

SANDY ROAD GUEST HAUS: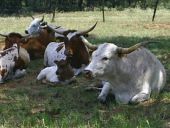 Upscale Western-style Guest House Lodging
in a Beautiful Ranch Setting in the Gorgeous Texas Hill Country

Reservations & Information: 281-300-7177
9242 RR 1320 (Sandy Road), Johnson City, TX 78636

Web: SandyRoadGuestHaus.com Email: info@SandyRoadGuestHaus.com

Come Relax & Enjoy!


---
---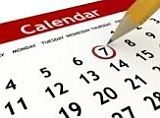 Click
for Hill Country:
»
FESTIVALS/MAJOR EVENTS
»
MARKET DAYS
»
ATTRACTIONS
»
MAPS
---

---
Check us out on


---

---

---
Texas Walks . .
What's Raised Here,
Stays Here! 100% local!!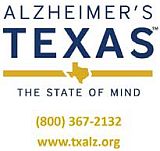 5 locations in
Central Texas
September and October.
Corporate sponsorship
& team/individual
registrations now available.
---
---
Affordable Pre-paid Emergency Air Transport Service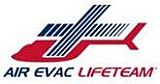 Click image for details
Protection starts at $65/yr
---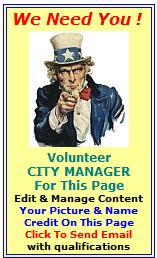 ---

Protect Your Computer Files With



On-Line storage
of your data.

Easy!

Just click
to get started.


---
---

---