Click for Free
Calendar
Event Submission
---
Click here for your



basic Portal listing!
---

---
FIRST CHOICE SHUTTERS
& BLINDS





Serving South-Central Texas
Quality window treatments
Plantation shutters, blinds, screens, shades
Wood and faux wood available
Made in America

Locally owned & operated:
Tim & Barbara Van Tassel
830-201-2151
timgvant@hotmail.com
Johnson City, TX
Call, email or text with questions or to arrange a no-obligation visit and quotation at your place.
Facebook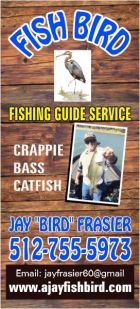 ---
Carport & Tent Spot Rentals In Rural Kerrville During Eclipse
---
COFRAN'S PC &
TECHNOLOGY HELP
- - -
Online, Remote
Tech Support &
Call-In Help Desk

Virus? Frustrated?
PC slowed down?
We can tune it up!
Internet, Wi-Fi,
Websites,
Email, Outlook,
Social Media,
Tech Marketing,
Excel, Quickbooks,
Zoom, TeamViewer,
Carbonite
** PC Repairs **

BSEE, MBA, xCPA
Veteran, Tech Officer

281-300-7177
Johnson City
info@cofran.com
www.cofran.com
---
"The Web Guy"
WEB SITE DESIGN
& MAINTENANCE
Economical
& Effective
281-300-7177
Johnson City, TX
info@cofran.com
cofran.com


---

"Business Coach"

COST CONTROLS,
EFFICIENCY &
BETTER STRATEGIES
= MORE PROFIT !!

Economical
& Effective

281-300-7177
Johnson City, TX

info@cofran.com
cofran.com


---
---

---

Cofran's Texas . . .
Hill Country Portal
A Powerful Information Database & Gateway Service for the Texas Hill Country

Use above MENU To Find "All Things In The Texas Hill Country"

City Profile For:
TWIN SISTERS, Texas
Population: 78Elevation: 1,270 ftArea: undefinedCounty:
Blanco
Zip Code: 78606Area Code: 830Time Zone: CST
Coordinates: Lat: 30°0'9" N, Lon: -98°24'19" W
Location: Southern-most part of county; 54 mi SW of Austin
Highways: US-281, FM-473Creeks: Rivers: Little BlancoLakes: None
Quick Link To:
Directory Listings In This Town
BACKGROUND INFORMATION
CITY:
Unincorporated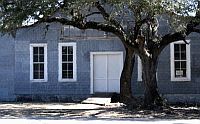 CHAMBER, TOURISM & ECONOMIC DEVELOPMENT:
None
NEIGHBORING TOWNS:
7 mi S of
Blanco
, 16 NW of
Canyon Lake Area
, 11 mi NW of
Fischer
, 9 mi E of
Kendalia
, 10 mi N of
Spring Branch
PRINCIPAL BUSINESS:
Ranching, farming, dance hall
MAJOR ATTRACTIONS:
See full details in
Directory
below.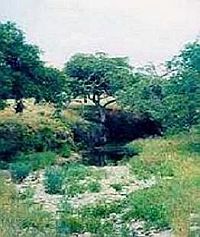 NEARBY & HILL COUNTRY-WIDE ATTRACTIONS:
See
Attractions
Some of the very nearby attractions include:
PARKS:
There are many parks in the greater area as profiled on the
Parks
page. These nearby parks include:
Blanco: Blanco State Park
Spring Branch: Gaudalupe River State Park; Honey Creek State Natural Area
Local city parks include: None
EVENT CALENDARS:
Festivals & Major Events
;
Local Activities & Fun Things To Do
;
Farmer & Flea Market Days
;
Specialty & Seasonal Market Days
;
Art & Galleries
;
Quilting & Fiber Arts
;
Car Shows
;
Motorcycling Events
;
Beer & Brewing
;
Wine
;
Pet Events
ROADS:
For detailed listing of county, state and federal roads in Blanco County, including an interactive map, click:
Roads
WEATHER:
Local Weather
(Blanco);
Hill Country-wide Weather
MEDIA COVERAGE:
See full details in
Directory
below.
On-Line News: Google News
Newspapers, Radio/TV, Articles & Videos:
MAPS:
Local Google
;
Hill Country Special Maps
HISTORY:
Handbook of Texas Online
:
"It was named for a pair of prominent nearby hills, which form a landmark visible for miles around. Settlement of the area apparently began when Joel Cherry, a Tennessean, homesteaded on the Little Blanco in 1854. Cherry was quickly followed by many more English and German settlers. By the late 1850s Twin Sisters had become the center of German settlement in what is now Blanco County. In 1856 the homesteaders petitioned for and received a post office, the first post office in the boundaries of present Blanco County. Postal service was suspended during the Civil War but resumed thereafter as the area's population continued to grow. By 1890 Twin Sisters had three general merchandise stores, a gristmill, and a cotton gin. Max Krueger owned the mill, the gin, and one of the stores. Krueger had come to Twin Sisters in 1875 and, in addition to pursuing his business interests, had served the town as postmaster and justice of the peace. He built a dance hall and a bowling alley, for which he imported beer from St. Louis. When the transportation costs became too high, he opened a small brewery nearby but failed to produce any beer because the brewery lacked cooling facilities. After a series of drunken brawls and shoot-outs at the dance pavilion, however, Krueger discontinued operation of his entertainment ventures. A drought from 1894 to 1896 drove many local farmers and ranchers into bankruptcy. Krueger was also forced to sell out. His eldest son, Willy, later returned and bought back the combined post office and general store at Twin Sisters, where he stayed on as postmaster and merchant until the 1940s. The Twin Sisters post office was closed in 1951, and mail service was moved to Blanco. In recent decades the community's economy, like that of the rest of Blanco County, has been dominated by ranching and farming. The estimated population of Twin Sisters from 1970 through 2000 was seventy-eight."
College Small Town History Project:
Twin Sisters History & Photos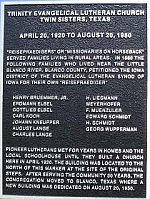 Trinity Evangelical Lutheran Church:
History & Photos
, from Rootsweb
PRIOR CITY NAMES:
None
HISTORICAL MARKERS:
Lutheran Church (see photo on right)
CEMETERIES:
St. Mary's Help Of Christian Cemetery: Lat-Long (29° 59.660' N, 98° 23.567' W); From intersection of FM-473 and Hwy 281 S of Blanco, go .9 miles S on FM-473. Cemetery on the L (N) side of road next to a church and old school.
Twin Sisters Cemetery: Lat-Long (30° 00.430' N, 98° 24.349' W); From intersection of FM-473 and US-281 in Twin Sisters, go .4 miles N on US-281. Cemetery on L (W) side of road.
See:
Blanco County Cemetery Photos, Facts & Directions
AVAILABLE SERVICES:
Gas: no; Convenience Stores: no; Restaurants: no; Lodging: yes; Grocery Stores: no; Banks: no; Vehicle Repair: no; Hospital: no; Med Clinic: no; Post Office: no; Public Schools: no; Cemetery: yes
OTHER PROFILES:
City Data (not available); Panoramio:
Photos
;
Texas Escapes
; Wikipedia (not available)
NOTES:
When researching "Twin Sisters", information on the internet may refer to a pair of cannon that were used in the 1836 Battle of San Jacinto and the 1863 Battle of Galveston, or to a number of other things containing this phrase. See
Wikipedia
for clarification on this.
We welcome inquiries, comments and submission of updates, additions, corrections & digital photos,
without compensation. Send to Editor at:
editor@HillCountryPortal.com
Back To >> TOP OF PAGE & MAIN INDEX
BUSINESS & ORGANIZATION DIRECTORY
TWIN SISTERS DANCE HALL:
830-833-5773; 2198 Cottonwood Rd, Twin Sisters, TX 78606.
twinsistersdancehall.com
. Also addressed as: 6720 US-281, Blanco, TX 78606. Located just off US-281, 7 mi S of Blanco, just N of Little Blanco River. Established: 1870. Dances held first Sat every month, 9p-1a, no reservations. Beer, wine coolers, snacks, ice and set-ups are sold. Patrons may BYOB food and liquor. Cover charge
"These old Halls echo with the great melodies of "Pappy" Selph, Cliff Bruner, Adolph Hofner, and Caesare Masse. All of them still active after over 60 years and playing better than ever! This great old hall has special dances every Christmas and New Years besides the monthly dances which always draw a good crowd. Pack up the entire family, take the scenic drive out to this historic old Hall, and discover what generations of musicians like ex-Tex Ritter's band mate Slim Roberts are singing about."
Available for rental for weddings, private parties and public shows & events. Annual event: Special dances every Christmas and New Years besides the monthly dances which always draw a good crowd. Owned and operated by Twin Sisters Dance Hall, Inc., a non-profit organization comprised of local folks who hold 25 memberships. Originally established as a community center. See Gray's
Blog


EMERGENCIES
(Police, Fire, EMS/Medical)
Dial 911

CRIME STOPPERS-REPORT ANONYMOUSLY:
1-800-222-8477; or click:
Stoppers
GOVERNMENT SERVICES
LOCAL CITY GOVERNMENT:
Unincorporated
LOCAL COUNTY GOVERNMENT:
See:
Blanco County Government Offices
STATE & FEDERAL GOVERNMENT:
For offices that represent the Hill Country,
see:
Texas & Federal Government Offices

CRISIS HOTLINES: click Hotlines-Emergencies


MISCELLANEOUS GOODS & SERVICES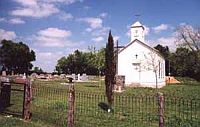 EVANGELICAL LUTHERAN CHURCH:
Started here in 1920, and moved to
Blanco
in the 1950's.
ST MARY'S CHAPEL & CEMETERY:
Twin Sisters, TX 78606
TWIN SISTERS INN:
1140 RR-473 W, Spring Branch (Twin Sisters), TX 78606
TWIN SISTERS SCHOOLHOUSE:
993 RR-473 E, Twin Sisters, TX 78606


CALL or e-Locate BEFORE YOU DIG!
Free Texas 811 Locator
1-800-344-8377
www.texas811.org


LOCAL UTILITY PROVIDERS:
See
Blanco
and
Spring Branch

PEDERNALES ELECTRIC COOPERATIVE (PEC):
pec.coop
. A Texas non-profit corporation owned by its members, the largest electric cooperative in the country, coves 8,100 square miles, 214,000 members, with assets over $1 billion.
HQ, Connections & Service Startup:
1-888-554-4732
Emergencies, Outages & Marking of Underground Utility Lines, 24x7:
1-888-883-3379
Nearest Local Office:
See
Blanco
HILL COUNTRY-WIDE UTILITY PROVIDERS:
For Hill Country area
utility service providers
(electric, gas, water, sewer, trash),
telecom providers
(land lines, cellular service, TV, internet), and related services (package delivery, newspaper, etc.), click:
Utilities & Telecom

SANDY ROAD GUEST HAUS: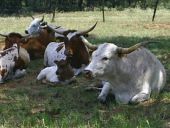 Upscale Western-style Guest House Lodging
in a Beautiful Ranch Setting in the Gorgeous Texas Hill Country

Reservations & Information: 281-300-7177
9242 RR 1320 (Sandy Road), Johnson City, TX 78636

Web: SandyRoadGuestHaus.com Email: info@SandyRoadGuestHaus.com

Come Relax & Enjoy!


---

Site designed, maintained & Copyright © by Cofran & Associates, Inc.All rights reserved
See Terms of Use before using this website.Cofran.cominfo@Cofran.com281-300-7177


---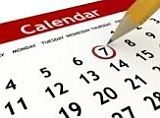 Click
for Hill Country:
»
RECURRING ACTIVITIES
»
MARKET DAYS
»
ALL CALENDARS
»
ATTRACTIONS
»
ADVENTURES
»
MAPS
---

---
Check us out on


---

---

---
Come share a piece of our world....




Family-owned winery
& vineyard operation
at a century-old
farm house,
breathtaking views
of Hill Country,
& handcrafted
Texas wines

(830) 998-7654
10352 US 290 W
Hye, Texas
williamchriswines.com
---
Affordable Pre-paid Emergency Air Transport Service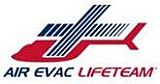 Click image for details
Protection starts at $65/yr
---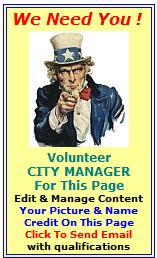 ---

Protect Your Computer Files With



On-Line storage
of your data.

Easy!

Just click
to get started.


---
---

---