Click for Free
Calendar
Event Submission
---
Click here for your



basic Portal listing!
---

---
FIRST CHOICE SHUTTERS
& BLINDS





Serving South-Central Texas
Quality window treatments
Plantation shutters, blinds, screens, shades
Wood and faux wood available
Made in America

Locally owned & operated:
Tim & Barbara Van Tassel
830-201-2151
timgvant@hotmail.com
Johnson City, TX
Call, email or text with questions or to arrange a no-obligation visit and quotation at your place.
Facebook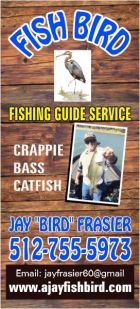 ---
Carport & Tent Spot Rentals In Rural Kerrville During Eclipse
---
COFRAN'S PC &
TECHNOLOGY HELP
- - -
Online, Remote
Tech Support &
Call-In Help Desk

Virus? Frustrated?
PC slowed down?
We can tune it up!
Internet, Wi-Fi,
Websites,
Email, Outlook,
Social Media,
Tech Marketing,
Excel, Quickbooks,
Zoom, TeamViewer,
Carbonite
** PC Repairs **

BSEE, MBA, xCPA
Veteran, Tech Officer

281-300-7177
Johnson City
info@cofran.com
www.cofran.com
---
"The Web Guy"
WEB SITE DESIGN
& MAINTENANCE
Economical
& Effective
281-300-7177
Johnson City, TX
info@cofran.com
cofran.com


---

"Business Coach"

COST CONTROLS,
EFFICIENCY &
BETTER STRATEGIES
= MORE PROFIT !!

Economical
& Effective

281-300-7177
Johnson City, TX

info@cofran.com
cofran.com


---
---

---

Cofran's Texas . . .
Hill Country Portal
A Powerful Information Database & Gateway Service for the Texas Hill Country

Use above MENU To Find "All Things In The Texas Hill Country"

City Profile For:
WARING, Texas
Pronounced: "WHERE-ing"
"no slogan"
Population (2000): 73Elevation: 1,345 ftArea: undefinedCounty:
Kendall
Zip Code: 78074Area Code: 830Time Zone: CST
Coordinates: 29° 57' 3" N, 98° 48' 11" W
Location: West-central part of county; 44 mi NW of
San Antonio
Highways: Exit 533 off IH-10; RR-1621; Waring-Welfare Rd; Waring Rd
Railways: Aransas Pass Railway train service discontinued 1970
Creeks: Rivers: GuadalupeLakes:
Quick Link To:
Directory Listings In This Town
BACKGROUND INFORMATION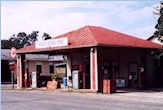 CITY:
Unincorporated
CHAMBER, TOURISM & ECONOMIC DEVELOPMENT:
None
NEIGHBORING TOWNS (by road):
13 mi NW of
Boerne
, 7 mi E of
Comfort
, 10 mi SW of
Sisterdale
, 3 mi NW of
Welfare
PRINCIPAL BUSINESS:
Ranching
MAJOR ATTRACTIONS:
See full details in
Directory
below.
Waring Dance Hall: 210-434-2331; 830-995-4377; 544 Waring-Welfare Rd, RR-1621, Waring, TX 78074, donstrangeranch.com. Includes old-time general store. Circa 1900. German heritage.
NEARBY & HILL COUNTRY-WIDE ATTRACTIONS:
See
Attractions
.
Some of the very nearby attractions include:
Boerne: Agricultural Heritage Center; Cascade Caverns; Cave Without A Name; Cibolo Nature Center; Enchanted Springs Ranch; Historic Downtown Boerne; Golf
Comfort: Comfort Historic District; Shopping; Vineyards; Golf; Monument; Bat Roost; Comfort Museum
Welfare: Cafe; Dance Hall
PARKS:
There are many state, county and LCRA parks in the greater area as profiled on the
Parks
page. These nearby parks include:
Kerrville: Kerrville-schreiner Park (county)
Spring Branch: Gaudalupe River State Park; Honey Creek State Natural Area
Local city parks include: None
EVENT CALENDARS:
Festivals & Major Events
;
Local Activities & Fun Things To Do
;
Farmer & Flea Market Days
;
Specialty & Seasonal Market Days
;
Art & Galleries
;
Quilting & Fiber Arts
;
Car Shows
;
Motorcycling Events
;
Beer & Brewing
;
Wine
;
Pet Events
WEATHER:
Local Weather
;
Hill Country-wide Weather
MEDIA COVERAGE:
See full details in
Directory
below.
On-Line News: Google News
Newspapers, Radio/TV, Articles & Videos:
MAPS:
Local Google
;
Hill Country Special Maps
HISTORY:
Handbook of Texas Online
:
"Waring is on the banks of the Guadalupe River, seven miles downstream from Comfort and twelve miles north of Boerne in Kendall County. It was founded in 1887 and originally known as Waringford, when R. P. M. Waring, a native of Waringford, Ireland, provided a right-of-way for the San Antonio and Aransas Pass Railway for its Kerrville line. In 1888 the post office from Windsor, a neighboring community, was moved across the Guadalupe River to Waringford. On February 10, 1901, the town's name was shortened to Waring. The population of Waring remained between 100 and 150 from 1890 until 1914, when it reached a high of 300. During these years the town had two general stores, a corn and grist mill, a gin, a stone quarry, a lumberyard, a hotel and boarding house, and several stores. Around 1950 the population decreased to eighty, and only a post office and two businesses remained. Train service was discontinued in 1970. In 1990 the population was seventy-three."
PRIOR CITY NAMES:
Waringford (until 1901)
HISTORICAL MARKERS:
CEMETERIES:
AVAILABLE SERVICES:
Gas: no; Convenience Stores: yes; Restaurants: yes; Lodging: no; Grocery Stores: no; Banks: no; Vehicle Repair: no; Hospital: no; Med Clinic: no; Post Office: yes; Public Schools: no; Cemetery: no
OTHER PROFILES:
City Data (not available);
Texas Escapes
;
Wikipedia
PORTAL PHOTO GALLERY:
Waring
>
We welcome inquiries, comments and submission of updates, additions, corrections & digital photos,
without compensation. Send to Editor at:
editor@HillCountryPortal.com
Back To >> TOP OF PAGE & MAIN INDEX
BUSINESS & ORGANIZATION DIRECTORY


EMERGENCIES
(Police, Fire, EMS/Medical)
Dial 911

CRIME STOPPERS-REPORT ANONYMOUSLY:
1-800-222-8477; or click:
Stoppers

WARING VOLUNTEER FIRE DEPARTMENT:
Admin; 830-377-9530; 830-995-5158; Dispatch: 830-249-8645; 205 Ave C, Waring, TX 78074.
Facebook
. See annual dinner dance and auction listed in events above.

CRISIS HOTLINES: click Hotlines-Emergencies


LOCAL CITY GOVERNMENT:
Unincorporated
LOCAL COUNTY GOVERNMENT:
See:
Kendall County Government Offices
STATE & FEDERAL GOVERNMENT:
For offices that represent the Hill Country,
see:
Texas & Federal Government Offices

US POSTAL SERVICE (USPS):
800-275-8777;
usps.com
.
Local post office: 830-995-3838; 538 Waring-Welfare Rd, Waring, TX 78074-9800
DAY & SEASON HUNTING OPPORTUNITIES:
See full list of leases for this town at:
Hunting & Fishing
.
MISCELLANEOUS GOODS & SERVICES
AGAPE EQUINE RANCH LLC:
210-884-8106; 25 Zoeller Ln, Waring, TX 78074. Boarding, full care facility, trail rides, playdays, youth rodeos, and competition

CAMP CAPERS:
830-995-3966; 418 FM-1621, Waring, TX 78074.
dwtx.org/capers
. An Episcopal church camp for groups to hold conferences, retreats and renewal weekends, with double rooms. Rental
DINAH TREIBER JOHNSON - YOUR PERSONAL ASSISTANT:
210-454-7212; 28 Treiber Ln, Waring, TX.
hillcountrypa.com
GUADALUPE CROSSING MARKET:
830-995-2383; 542 Waring-Welfare Rd, Waring, TX 78006. Art, pottery, textiles, wine.
guadalupecrossing.com
.
JOSHUA CREEK RANCH:
830-537-5090; 132 Cravey Rd, Waring, TX 78006.
joshuacreek.com
1,200-acre ranch. Fall & winter bird & game hunts. Sporting clays. Lodging accommodations for reunions, weddings events. Spring & summer fishing, canoeing, kayaking, tubing and swimming on 1.5 miles of Guadalupe River frontage, and this isolated stretch of the Guadalupe River has very light traffic. Joshua Creek is private water within the ranch boundaries. Reservations required for float trips, available April-August.
K BAR M EQUESTRIAN CENTER:
830-995-5260; 29 Zoeller Ln, Waring, TX 78074.
kbarmequestrian.com
. Riding lessons. Can also provide food and overnight accommodations.
KBUDDE'S EQUINE SCHOOL & TRAINING:
See Agape above.

WARING BAPTIST CHURCH:
Waring-Welfare Rd, RR-1621, Waring, TX 78074
SAUR WELDING:
830-995-2171; 539 Waring-Welfare Rd, RR-1621, Waring, TX 78074. Metal buildings, trailers, welding, ranch supplies. Located at country store below.
WARING COUNTRY STORE:
539 Waring-Welfare Rd, RR-1621, Waring, TX 78074. Closed.
WARING GENERAL STORE and DANCE HALL:
830-995-4377; 544 Waring-Welfare Rd, RR-1621, Waring, TX 78074,
Facebook 1
,
Facebook 2
. Includes old-time general store (circa 1900) of German heritage. Full restaurant features famous Wednesday "Steaknite" with live entertainment. [Editor's food review: We sampled Don Strange's storied place and were not disappointed. VERY casual, old-time setting, cheerful staff, good wine & beer selection, excellent steaks, and an enjoyable, relaxing, soft band. This is the real thing. 07-06-2011]. Adventure facility at the Don Strange Ranch in neighboring
Welfare
features kayaking, climbing, zip line tours and disc golf.


CALL or e-Locate BEFORE YOU DIG!
Free Texas 811 Locator
1-800-344-8377
www.texas811.org


LOCAL UTILITY PROVIDERS:

BANDERA ELECTRIC COOPERATIVE (BEC):
866-226-3372; 830-370-7648;
banderaelectric.com
.
Service Area Map
. Nearest service office: Comfort: 739 Front St (Hwy 27). Serves: Boerne, Center Point, Comfort, Kerrville, Waring, Welfare
HILL COUNTRY-WIDE UTILITY PROVIDERS:
For Hill Country area
utility service providers
(electric, gas, water, sewer, trash),
telecom providers
(land lines, cellular service, TV, internet), and related services (package delivery, newspaper, etc.), click:
Utilities & Telecom

SANDY ROAD GUEST HAUS: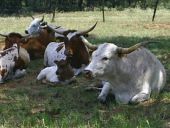 Upscale Western-style Guest House Lodging
in a Beautiful Ranch Setting in the Gorgeous Texas Hill Country

Reservations & Information: 281-300-7177
9242 RR 1320 (Sandy Road), Johnson City, TX 78636

Web: SandyRoadGuestHaus.com Email: info@SandyRoadGuestHaus.com

Come Relax & Enjoy!


---

Site designed, maintained & Copyright © by Cofran & Associates, Inc.All rights reserved
See Terms of Use before using this website.Cofran.cominfo@Cofran.com281-300-7177


---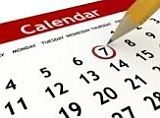 Click
for Hill Country:
»
RECURRING ACTIVITIES
»
MARKET DAYS
»
ALL CALENDARS
»
ATTRACTIONS
»
ADVENTURES
»
MAPS
---

---
Check us out on


---

---

---
Texas Walks . .
What's Raised Here,
Stays Here! 100% local!!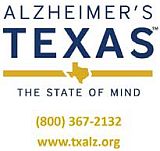 5 locations in
Central Texas
September and October.
Corporate sponsorship
& team/individual
registrations now available.
---
---
Affordable Pre-paid Emergency Air Transport Service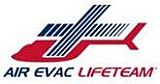 Click image for details
Protection starts at $65/yr
---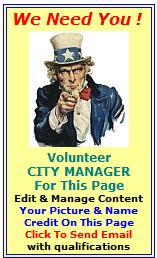 ---

Protect Your Computer Files With



On-Line storage
of your data.

Easy!

Just click
to get started.


---
---

---