Click for Free
Calendar
Event Submission
---
Click here for your



basic Portal listing!
---

---
FIRST CHOICE SHUTTERS
& BLINDS





Serving South-Central Texas
Quality window treatments
Plantation shutters, blinds, screens, shades
Wood and faux wood available
Made in America

Locally owned & operated:
Tim & Barbara Van Tassel
830-201-2151
timgvant@hotmail.com
Johnson City, TX
Call, email or text with questions or to arrange a no-obligation visit and quotation at your place.
Facebook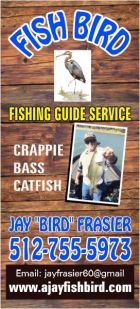 ---
Carport & Tent Spot Rentals In Rural Kerrville During Eclipse
---
COFRAN'S PC &
TECHNOLOGY HELP
- - -
Online, Remote
Tech Support &
Call-In Help Desk

Virus? Frustrated?
PC slowed down?
We can tune it up!
Internet, Wi-Fi,
Websites,
Email, Outlook,
Social Media,
Tech Marketing,
Excel, Quickbooks,
Zoom, TeamViewer,
Carbonite
** PC Repairs **

BSEE, MBA, xCPA
Veteran, Tech Officer

281-300-7177
Johnson City
info@cofran.com
www.cofran.com
---
"The Web Guy"
WEB SITE DESIGN
& MAINTENANCE
Economical
& Effective
281-300-7177
Johnson City, TX
info@cofran.com
cofran.com


---

"Business Coach"

COST CONTROLS,
EFFICIENCY &
BETTER STRATEGIES
= MORE PROFIT !!

Economical
& Effective

281-300-7177
Johnson City, TX

info@cofran.com
cofran.com


---
---

---

Cofran's Texas . . .
Hill Country Portal
A Powerful Information Database & Gateway Service for the Texas Hill Country

Use above MENU To Find "All Things In The Texas Hill Country"

City Profile For:
SISTERDALE, Texas
"no slogan"
Population (2000): 63Elevation: 1,280 ftArea: undefinedCounty:
Kendall
Zip Code: 78006Area Code: 830-324Time Zone: CST
Coordinates: 29.8° N, 98.8° W
Location: North-central part of county; 21 mi S of US 290;
Highways: FM-1376 (Sisterdale Rd), RR-473
Creeks: Rivers: Guadalupe is just S of townLakes: none
Quick Link To:
Directory Listings In This Town
BACKGROUND INFORMATION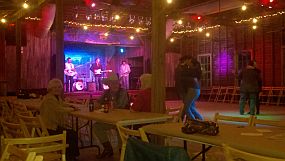 CITY:
Not incorporated
CHAMBER, TOURISM & ECONOMIC DEVELOPMENT:
Nothing formal
NEIGHBORING TOWNS:
16 mi SE of
Alamo Springs
; 12 mi N of
Boerne
; 13 mi E of
Comfort
; 13 mi W of
Kendalia
, 18 mi S of
Luckenbach
PRINCIPAL BUSINESS:
Ranching, winery, tourism
MAJOR ATTRACTIONS:
See full details in
Directory
below.
[Ed note: The winery has been the main attraction in Sisterdale, but the renovated dance hall and other quaint places detailed below make it a very worthy stop. When moisture is prevalent, the magnificently emerald green pasture to the East of town, visible from several of the businesses, is absolutely gorgeous.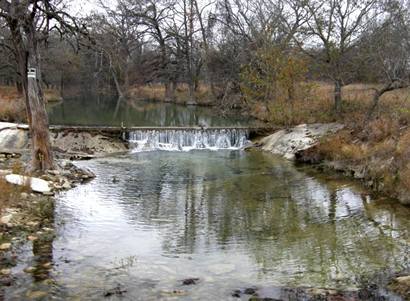 NEARBY & HILL COUNTRY-WIDE ATTRACTIONS:
See
Attractions
.
Some of the very nearby attractions include:
PARKS:
There are state, county parks in the greater area as profiled on the
Parks
page. These nearby parks include:
Local city parks include: None
EVENT CALENDAR:
Note, the Ice House referenced below has regular entertainment and occasional events.
August: VFW Annual BBQ Fundraiser, dinner 6p, dance 8p
Mid-Oct: Fall Music Festival: at Sisterdale Saloon
Recurring Events:

1st Sat: Trade Days, 830-324-6355; March-Nov, 9a-3p, across from the winery in town. Artisans, hand-made items, furniture, plants, jewelry, food and more
For full details on nearby events see
Festivals & Major Events
,
Trade Days & Farmers Markets
,
Live Entertainment
, and calendars on our other focus topic pages accessible from the menu above.
WEATHER:
Local Weather
;
Hill Country-wide Weather
MEDIA COVERAGE:
On-Line News:
Newspapers, Radio/TV, Articles & Videos:
MAPS:
Local Google
;
Hill Country Special Maps
HISTORY: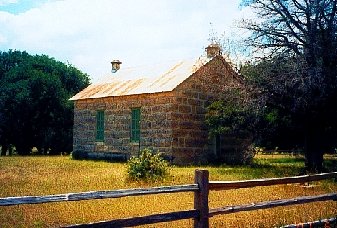 Handbook of Texas Online
:
" founded in 1847 by Nicolaus Zink, a German freethinker who surveyed New Braunfels for Prince Carl of Solms-Braunfels. This community in the idyllic valley of Sister Creek became one of the famous "Latin Settlements" as Zink was joined over the next two years by Forty-Eighters fleeing after the aborted 1848 revolution in Europe. The leader of these farmers was Ernst Kapp, and the circle included Ottomar von Behr, C. D. Adolph Douai, August Siemering, Julius Dresel, Dr. Julius Froebel, Gustav Theissen, and the Baron von Westphal (a brother-in-law of Karl Marx). John R. Bartlett, Frederick Law Olmsted, and Duke Paul of Wurttemberg visited Sisterdale and recorded their observations. Sisterdale opened a post office in 1851. The community was one of the centers of German abolitionism and Unionism before and during the Civil War. After the conflict it became a quiet Hill Country hamlet of farmers, with a population estimated at 150 in 1884. At that time the town had a shingle mill, a cotton gin, and a grocery store. Its population fell to twenty-five in 1914 but rose to fifty around 1925. In 1968 the estimate was sixty-three. The community supported two businesses between 1931 and 1980, when the number rose to four. In the mid-1980s local sources estimated the population at just under 100. In 1990 it was reported as sixty. The population was sixty-three in 2000."
See Biesele's The History Of the German Settlements in Texas, 1831-1861
Also see:
sistercreekvineyards.com/history.html
PRIOR CITY NAMES:
HISTORICAL MARKERS:
Sisterdale Valley Historic District (1975)
CEMETERIES:
Sisterdale
AVAILABLE SERVICES:
Gas: no; Convenience Stores: no; Restaurants: trolley cafe; Lodging: yes; Grocery Stores: yes, small; Banks: no; Vehicle Repair: no; Hospital: no; Med Clinic: no; Post Office: no; Public Schools: no; Cemetery: yes
OTHER PROFILES:
City Data (not available);
Texas Escapes
;
Wikipedia
NOTES:
FM-1376 and Sisterdale Hwy are the same road.
Residential Subdivisions: Platten Creek
We welcome inquiries, comments and submission of updates, additions, corrections & digital photos,
without compensation. Send to Editor at:
editor@HillCountryPortal.com
Back To >> TOP OF PAGE & MAIN INDEX
BUSINESS & ORGANIZATION DIRECTORY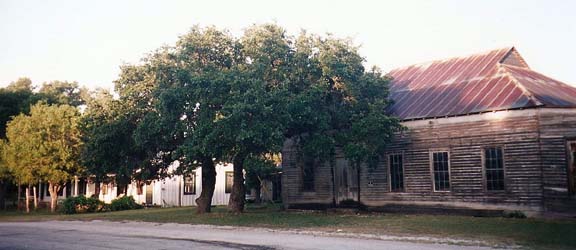 (HISTORIC) SISTERDALE DANCEHALL & EVENT CENTER:
210-508-0344; 1210 Sisterdale Rd, Sisterdale, TX 78006.
sisterdaledancehall.net
. The Dancehall was built between 1884 and 1890. Famous artists performed at the Sisterdale Dancehall over the years. Dancehall has been a movie location, and it hosted George Strait in a Bud Light commercial. Brooks and Dunn used this Dancehall while filming their classic hit song, "Red Dirt Road". Now also a Wedding and special event facility. Live dance bands many Sat nights and some Fri nights.
PANIOLO RANCH B&B SPA:
See listing in Lodging below.


EMERGENCIES
(Police, Fire, EMS/Medical)
Dial 911

CRIME STOPPERS-REPORT ANONYMOUSLY:
1-800-222-8477; or click:
Stoppers
SISTERDALE VFD:

FM-1376, Sisterdale, TX 78006
GOVERNMENT SERVICES
LOCAL CITY GOVERNMENT:
Unincorporated
LOCAL COUNTY GOVERNMENT:
See:
Kendall County Government Offices
STATE & FEDERAL GOVERNMENT:
For offices that represent the Hill Country,
see:
Texas & Federal Government Offices
Note: Nearest US postal services are in
Kendalia
,
Boerne
and
Waring

CRISIS HOTLINES: click Hotlines-Emergencies


DAY & SEASON HUNTING OPPORTUNITIES:
See full list of leases for this town at:
Hunting & Fishing
PANIOLO RANCH B&B SPA:
866-726-4656; 1510 FM 473, Boerne, TX 78006.
panioloranch.com
ROCK HARBOR HILL COUNTRY LODGE:
830-388-0233; 106 Marquardt Rd, Sisterdale, TX 78006.
homeaway.com/vacation-rental/p299935.com
SISTERDALE GUESTHOUSE:
830-431-0050; 1209 FM-1376, Sisterdale, TX 78006
MISCELLANEOUS GOODS & SERVICES
BOERNERS BLOODHOUNDS:
210-380-2276; 149 Bloodhound Trail, Sisterdale, TX 78006.
boernersbloodhounds.com
. David and Nancy Boerner, breeders
HILL COUNTRY TRAIL RIDES:
830-644-8292; 645 Upper Sisterdale Rd, Boerne, TX 78006.
chancecutting.com
MARLOWE CANDLE COMPANY:
830-324-6895; 1203 FM-1376, Sisterdale, TX 78006. Hand poured, highly scented candles.
marlowecandlecompany.com
SISTERDALE COMMUNITY CENTER:
2 Sisterdale-Lindendale Rd, Sisterdale, TX 78006
(THE) SISTERDALE GENERAL STORE:
830-998-8031; 1143 Sisterdale Rd (FM-1376), Sisterdale, TX 78006.
sisterdalegeneralstore.com
,
Facebook
. Groceries, ranch supplies, kayak rental/shuttle, fishing trips, guitar lessons
SISTERCREEK RANCH:
830-324-6525; 1818 FM-1376, Boerne TX 78006 (but located 6 mi N of Sisterdale).
sistercreekranch.com
. Owners of this 700-acre working ranch have tailored it to be a perfect spot for horse owners to enjoy themselves to the fullest. No horse rentals, you must bring your own horses. Full and pasture boarding. Upscale guest houses, saloon, barn, arena, round pen, and lots of horse riding trails, hiking, catch and release fishing, and great spots for cooling off in the creeks. Available for corporate retreats, meetings, weddings and private parties. Spa services. Tennessee Walker trail horses for sale. All trailers and rv's must be gray and black water self-contained. No drop-ins, ranch is gated and requires security code.
SISTERDALE TRADING COMPANY & BOUTIQUE:
830-324-6774; 1209 FM-1376, Sisterdale, TX 78006. Owned and operated by Margaret & Spencer Thompson. An interesting shop for Hill Country books, shirts, art, jewelry, furniture and neat Texana gifts made by Hill Country artisans. A must see in Sisterdale. Wed-Sun 10-5.
RESTAURANTS-DINING-BEVERAGES-ENTERTAINMENT
BLACK BOARD BAR B Q:
830-324-6858; 1123 Sisterdale Rd, Sisterdale, TX 78006.
Facebook
MAYWALD'S SISTERDALE SMOKEHOUSE:
830-324-6858; 1123 Sisterdale Rd (FM-1376), Sisterdale, TX 78006.
sisterdalesmokehouse.com
SISTERDALE LINE (formerly SISTERDALE SALOON):
830-324-6833; 1211 Sisterdale Rd, Sisterdale, TX 78006. Popular motorcycling stop. Live entertainment with outdoor venue and fire pit. Saloon open 7 days/wk.
Facebook


CALL or e-Locate BEFORE YOU DIG!
Free Texas 811 Locator
1-800-344-8377
www.texas811.org


HILL COUNTRY-WIDE UTILITY PROVIDERS:
For Hill Country area
utility service providers
(electric, gas, water, sewer, trash),
telecom providers
(land lines, cellular service, TV, internet), and related services (package delivery, newspaper, etc.), click:
Utilities & Telecom
SISTER CREEK VINEYARDS:
830-324-6704; 1142 Sisterdale Rd, Sisterdale, TX 78006.
sistercreekvineyards.com
. Vindeyards, wine, tasting room, club. Award winning, barrel-aged, European-style wines made in an 1885 cotton gin. 12 mi N of Boerne on scenic FM-1376.

SANDY ROAD GUEST HAUS: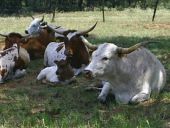 Upscale Western-style Guest House Lodging
in a Beautiful Ranch Setting in the Gorgeous Texas Hill Country

Reservations & Information: 281-300-7177
9242 RR 1320 (Sandy Road), Johnson City, TX 78636

Web: SandyRoadGuestHaus.com Email: info@SandyRoadGuestHaus.com

Come Relax & Enjoy!


---
---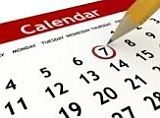 Click
for Hill Country:
»
ACTIVITIES
»
ATTRACTIONS
»
ADVENTURES
»
MARKET DAYS
»
MAPS
---

---
Check us out on


---

---

---
Affordable Pre-paid Emergency Air Transport Service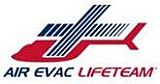 Click image for details
Protection starts at $65/yr
---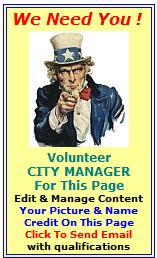 ---

Protect Your Computer Files With



On-Line storage
of your data.

Easy!

Just click
to get started.


---
---

---