Click for Free
Calendar
Event Submission
---
Click here for your



basic Portal listing!
---

---
COFRAN'S PC &
TECHNOLOGY HELP
- - -
Online, Remote
Tech Support &
Call-In Help Desk

Virus? Frustrated?
PC slowed down?
We can tune it up!
Internet, Wi-Fi,
Websites,
Email, Outlook,
Social Media,
Tech Marketing,
Excel, Quickbooks,
Zoom, TeamViewer,
Carbonite
** PC Repairs **

BSEE, MBA, xCPA
Veteran, Tech Officer

281-300-7177
Johnson City
info@cofran.com
www.cofran.com
---
FIRST CHOICE SHUTTERS
& BLINDS





Serving South-Central Texas
Quality window treatments
Plantation shutters, blinds, screens, shades
Wood and faux wood available
Made in America

Locally owned & operated:
Tim & Barbara Van Tassel
830-201-2151
timgvant@hotmail.com
Johnson City, TX
Call, email or text with questions or to arrange a no-obligation visit and quotation at your place.
Facebook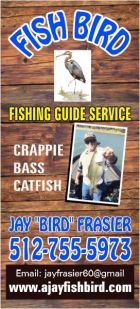 ---
Carport & Tent Spot Rentals In Rural Kerrville During Eclipse
---
"The Web Guy"
WEB SITE DESIGN
& MAINTENANCE
Economical
& Effective
281-300-7177
Johnson City, TX
info@cofran.com
cofran.com


---

"Business Coach"

COST CONTROLS,
EFFICIENCY &
BETTER STRATEGIES
= MORE PROFIT !!

Economical
& Effective

281-300-7177
Johnson City, TX

info@cofran.com
cofran.com


---
---

---

Cofran's Texas . . .
Hill Country Portal
A Powerful Information Database & Gateway Service for the Texas Hill Country

Use above MENU To Find "All Things In The Texas Hill Country"

City Profile For:
LUCKENBACH, Texas
Pronounced: "Luke-In-Bach"
"Everybody's somebody in Luckenbach"
Population (2006): 3COL Index (2008):
Elevation: 1,564 ftArea: 10 acCounty:
Gillespie
Zip Code: 78624Area Code: 830-997Time Zone: CST
Coordinates: 30° 10' 53.47" N, 98° 45' 25.96"
Location: 33 mi SE of
Fredericksburg
, 25 mi SW of
Johnson City
, 4 mi S of US 290 via FM-1376
Highways: FM-1376
Creeks: S Grape CreekRivers: NoneLakes: None
Quick Link To:
Directory Listings In This Town
BACKGROUND INFORMATION
CITY:
Unincorporated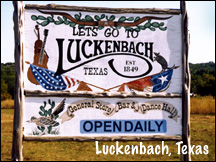 CHAMBER, TOURISM & ECONOMIC DEVELOPMENT:
None other than by the private businesses listed below.
NEIGHBORING TOWNS:
15 mi W of
Albert
, 9 mi NE of
Alamo Springs
, 23 mi NW of
Blanco
, 15 mi SW of
Hye
, 30 mi NW of
Kendalia
, 16 mi N of
Sisterdale
, 9 mi SW of
Stonewall
PRINCIPAL BUSINESS:
Ranching, entertainment, tourism
MAJOR ATTRACTIONS:
See full details in
Directory
below.
Lukenbach Texas Entertainment Venue: 830-997-3224; luckenbachtexas.com. Includes dance hall, historic post office and general store, outdoor music venue and cowboy bar, the Feed Lot (food stands), camping areas and more. This web site tells the history of Luckenbach along with events that are happening and their favorite pickers, including Willie Nelson, Waylon Jennings, and many more. "Everybody's somebody in Luckenbach". Meet the cool cat Miz Kitty, the "boss" of the General Store. Ride Shotgun, a real longhorn cow.
NEARBY & HILL COUNTRY-WIDE ATTRACTIONS:
See
Attractions
.
Some of the very nearby attractions include:
PARKS:
There are many parks in the greater area as profiled on the
Parks
page. These nearby parks include:
Local city parks include: None
EVENT CALENDAR: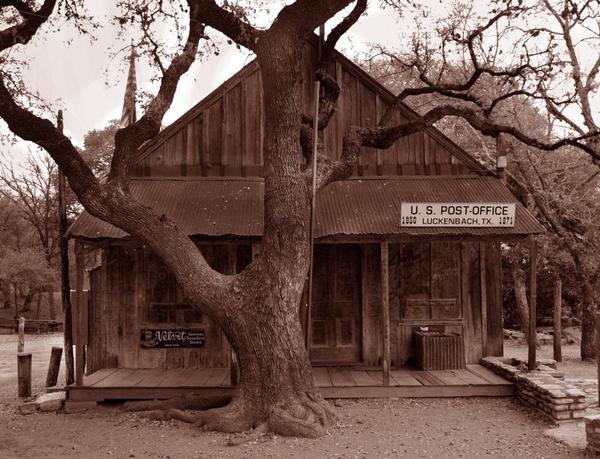 Mar: Mud Dauber Fest
May: Hill Country Run; Motorcycle Rally
Jun: Waylon's Birthday Bash
For full details on these and nearby events see
Festivals & Major Events
,
Trade Days & Farmers Markets
and calendars on our other focus topic pages accessible from the menu above.
WEATHER:
Local Weather
;
Hill Country-wide Weather
MEDIA COVERAGE:
See full details in
Directory
below.
On-Line News: Google News
Newspapers, Radio/TV, Articles & Videos:
MAPS:
Local Google
;
Hill Country Special Maps
HISTORY:
Handbook of Texas Online
:
"Luckenbach is a scenic community in southeastern Gillespie County with strong musical associations. The site was settled in the late 1840s and early 1850s by German farmers, among them the brothers Jacob Luckenbach and August Luckenbach. Jacob was a veteran of the Texas Revolution. The pleasant setting is a mixture of caliche hills and bottomlands on Grape Creek, a tributary of the Pedernales River.

The first post office opened in 1854 under the name of South Grape Creek. Mrs. Albert Luckenbach, nee Minnie Engel, established a store and saloon. A dance hall, a cotton gin, and a blacksmith shop were in existence by the late 1800s. A number of family cemeteries and a Catholic cemetery were also established. The growing population supported a primary school and a Methodist church. Residents in addition to Methodists included in roughly equal numbers Lutherans and Catholics. One local schoolmaster, Jacob F. Brodbeck, designed and tested an airplane in this community, but a major demonstration flight in 1865 terminated in a crash.

Sometime in the later 1800s the post office closed. When it reopened in 1886, August Engel served as postmaster and renamed the town Luckenbach. William Engel became the next postmaster and opened the general store, which remains today in its original building. In 1896 the population was 150. It increased to a high of 492 in 1904 but declined dramatically in the first half of the twentieth century. From the 1920s to the 1950s Luckenbach had a population of twenty.

The dance hall was rebuilt by the early 1930s, and the new structure included a maple dance floor. During dances, William's wife, Anna Schupp Engel, often served homemade dishes on her own china plates. When William died in 1935, his sons assumed control of the family businesses, including the saloon and dance hall. One son, Benno Engel, served as the new postmaster. The town's population was sixty in 1960 but shrank during the following decades to twenty-five. By 1967 the seven-grade school was consolidated with the Fredericksburg schools.

In 1971 Benno Engel sold Luckenbach to John Russell (Hondo) Crouch, from nearby Comfort. Kathy Morgan and Guich Koock also bought into the town as Crouch's partners. Styling himself the "mayor" and "Clown Prince of Luckenbach," Crouch, a former swimming champion, actor, and columnist, declared Luckenbach "a free state...of mind" and successfully turned the small community into a foil of the nearby "Texas White House" - Lyndon Johnson's place down the Pedernales at the LBJ Ranch. In 1973 singer-songwriter Jerry Jeff Walker recorded his best-selling album Viva Terlingua in Luckenbach. Frequent festivals-including an annual Mud Daubers' Day, an annual Hug-In, a women's chili cook-off, the Luckenbach Great World's Fair, and the Non-Buy Centennial Celebration (a take-off from the Republic of Texas Bicentennial in 1986), to which the Prince of Wales and Elizabeth Taylor were invited-brought tens of thousands of people to the pastoral setting.

Popularized in regional culture as the place where "Everybody is Somebody," Luckenbach achieved legendary proportions in 1977, the year after Hondo's death, when the Waylon Jennings hit song "Luckenbach, Texas (Back to the Basics of Love)" became a national favorite. The town attracted both professional and amateur musicians who enjoyed the laid-back, historic atmosphere. State historical markers for the Luckenbach school and town of Luckenbach were erected in 1982 and 1986, respectively. At the beginning of the new millennium the Texas Almanac gave the population of Luckenbach as twenty-five, even though the marker for tourists at the entrance to "old" Luckenbach gave the population as three. A Luckenbach Club continued to meet seasonally at the old school to maintain the grounds and to support what remained of a sense of community.

Luckenbach was the site of Willie Nelson's Fourth of July Picnic from 1995 through 1999. In December 2002 Texas Monthly listed the town in the "Top 25 Unusual Treasures of Texas." The dance hall continued to be a popular gathering place for area and visiting musicians. Although most road signs directing travelers to Luckenbach have been stolen as souvenirs, the determined visitor still can find the historic hamlet just a few miles east of Fredericksburg, on Farm Road 1376 south of U.S. 290."
Area settled in 1840's. The community was named for Mrs. Albert Luckenbach, who established a post office here.
Humorist Hondo Crouch bought Luckenback in 1971 after seeing it advertised in a newspaper.
PRIOR CITY NAMES:
South Grape Creek (until 1886)
HISTORICAL MARKERS:
Luckenbach School: See details below
CEMETERIES:
Luckenbach Cemetery: See details below
AVAILABLE SERVICES:
Gas: no; Convenience Stores: no; Restaurants: yes; Lodging: yes; Grocery Stores: no; Banks: no; Vehicle Repair: no; Hospital: no; Med Clinic: no; Post Office: no; Public Schools: no; Cemetery: yes
OTHER PROFILES:
City Data (not available);
Texas Escapes
;
Wikipedia
NOTES:
We welcome inquiries, comments and submission of updates, additions, corrections & digital photos,
without compensation. Send to Editor at:
editor@HillCountryPortal.com
Back To >> TOP OF PAGE & MAIN INDEX
BUSINESS & ORGANIZATION DIRECTORY
LUCKENBACH TEXAS DANCE HALL:
830-997-3224; 1-888-311-8990; 412 Luckenbach Town Loop, Luckenbach/Stonewall (Gillespie), TX 78624.
luckenbachtexas.com
. Live music almost every day, dance band most Fri & Sat nights, from 9a-close. Light food, beer and wine available.


EMERGENCIES
(Police, Fire, EMS/Medical)
Dial 911

CRIME STOPPERS-REPORT ANONYMOUSLY-CASH REWARD:
830-997-8477; or text keyword "TIP 830 and your tip" to 274637; or click:
Stoppers

EMERGENCY SERVICES:
Provided by City of Fredericksburg, TX:
fbgtx.org
GOVERNMENT SERVICES
LOCAL COUNTY GOVERNMENT:
See:
Gillespie County Government Offices
STATE & FEDERAL GOVERNMENT:
For offices that represent the Hill Country,
see:
Texas & Federal Government Offices
Note, the Luckenbach "Post Office" is not an active USPS facility. This building is the historic but non-active post office building. It is open for viewing and now contains a retail western goods retail store.

CRISIS HOTLINES: click Hotlines-Emergencies


DAY & SEASON HUNTING OPPORTUNITIES:
See full list of leases for this town at:
Hunting & Fishing
.
(THE) FULL MOON INN:
800-997-1124; 830-997-2205; 3234 Luickenbach Rd, Luckenbach, TX 78624. B&B. Breakfast. Cabins, cottages, rooms. One-stop, turn-key wedding service, 400 people wedding capacity, rural setting. Co-located with Willie's Steakhouse and entertainment venue. Half miles from Luchkenbach Dance Hall. Capt. Matthew Carinhas, Owner-Innkeeper.
fullmooninn.com
MISCELLANEOUS GOODS & SERVICES
BEHRENDS FEED AND FERTILIZER:
830-997-3410; 3599 RR 1376, Luckenbach, TX 78624

LUCKENBACH TEXAS:
830-997-3224; 1-888-311-8990; 412 Luckenbach Town Loop, Stonewall/Luckenbach, TX 78624.
luckenbachtexas.com
LUCKENBACH PRESERVATION CLUB:
Luckenbach, TX 78624. Meets regularly at School below. Ann Knopp: 830-997-2472
RISING DOVE RESCUE:
832-477-2147; POB 2685, Luckenbach, TX 78624.
risingdoverescue.com
. A non-profit who's mission is to help rescue and place shelter pets nationwide.
RESTAURANTS-DINING-BEVERAGES-ENTERTAINMENT
WILLIE'S BBQ & STEAKHOUSE:
830-997-0444; 412 Luckenbach Town Loop, Stonewall/Luckenbach, TX 78624.
williesbbqandsteakhouse.com
SCHOOLS
(HISTORIC) LUCKENBACH SCHOOL:
3566 Luckenbach Rd, Luckenbach, TX 78624. Rural school built in 1881. Consolidated with Fredericksburg in 1964. The Luckenbach Community Club was organized and currently meets monthly. The building is also a site for precinct voting for state and federal elections. In 1982, a Texas Historical Commission marker was dedicated. Rental Contact: Ora Ann Knopp, 830-997-2474. See
Friends Profile
including town and school history and pictures.


CALL or e-Locate BEFORE YOU DIG!
Free Texas 811 Locator
1-800-344-8377
www.texas811.org


HILL COUNTRY-WIDE UTILITY PROVIDERS:
For Hill Country area
utility service providers
(electric, gas, water, sewer, trash),
telecom providers
(land lines, cellular service, TV, internet), and related services (package delivery, newspaper, etc.), click:
Utilities & Telecom

SANDY ROAD GUEST HAUS: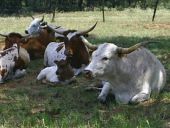 Upscale Western-style Guest House Lodging
in a Beautiful Ranch Setting in the Gorgeous Texas Hill Country

Reservations & Information: 281-300-7177
9242 RR 1320 (Sandy Road), Johnson City, TX 78636

Web: SandyRoadGuestHaus.com Email: info@SandyRoadGuestHaus.com

Come Relax & Enjoy!


---
---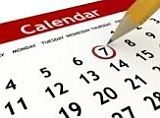 Click
for Hill Country:
»
ACTIVITIES
»
ATTRACTIONS
»
ADVENTURES
»
MARKET DAYS
»
MAPS
---

---
Check us out on


---

---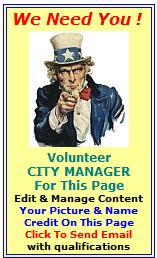 ---

Protect Your Computer Files With



On-Line storage
of your data.

Easy!

Just click
to get started.


---
---

---