Click for Free
Calendar
Event Submission
---
Click here for your



basic Portal listing!
---

---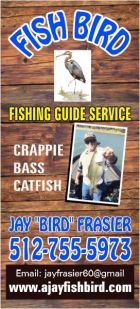 ---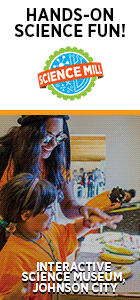 ---
COFRAN'S PC &
TECHNOLOGY HELP
- - -
Online, Remote
Tech Support &
Call-In Help Desk

Virus? Frustrated?
PC slowed down?
We can tune it up!
Internet, Wi-Fi,
Websites,
Email, Outlook,
Social Media,
Tech Marketing,
Excel, Quickbooks,
Zoom, TeamViewer,
Carbonite
** PC Repairs **

BSEE, MBA, xCPA
Veteran, Tech Officer

281-300-7177
Johnson City
info@cofran.com
www.cofran.com
---
"The Web Guy"
WEB SITE DESIGN
& MAINTENANCE
Economical
& Effective
281-300-7177
Johnson City, TX
info@cofran.com
cofran.com


---

"Business Coach"

COST CONTROLS,
EFFICIENCY &
BETTER STRATEGIES
= MORE PROFIT !!

Economical
& Effective

281-300-7177
Johnson City, TX

info@cofran.com
cofran.com


---
---

---

Cofran's Texas . . .
Hill Country Portal
A Powerful Information Database & Gateway Service for the Texas Hill Country

Use above MENU To Find "All Things In The Texas Hill Country"

City Profile For:
SAN ANTONIO, Texas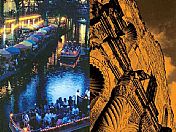 San Antonio is located just outside the Texas Hill Country, but it is a world-class home of great venues and resources. Pop (2015): 1,469,845; Area: 461 sm. Located mostly within Bexar County, and to a small degree in
Medina
and
Comal
Counties.
Known as "Alamo City", and now the eighth largest city in the United States, this city has retained its sense of history and tradition, while carefully blending in cosmopolitan progress yet captures the spirit of Texas.
Listed below are some of our favorite destinations and web sites to visit.
We welcome inquiries, comments and submission of updates, additions, corrections & digital photos,
without compensation. Send to Editor at:
editor@HillCountryPortal.com
BACKGROUND INFORMATION & PROFILES
CITY OF SAN ANTONIO:
sanantonio.gov
THE GREATER SAN ANTONIO CHAMBER OF COMMERCE:
210-229-2100
602 E Commerce St, San Antonio, TX 78205
sachamber.org
SAN ANTONIO CONVENTION & VISITORS BUREAU:
800-447-3372
sanantoniocvb.com
VISITORS GUIDE:
visitsanantonio.com
VISITORS GUIDE:
sanantonio.com
SAN ANTONIO AREA ATTRACTIONS

(THE) ALAMO:
300 Alamo Plaza.
thealamo.org
. This 4.2 acre complex in San Antonio is an old mission where a small band of Texans held out for thirteen days against the centralist army of General Antonio Lopez de Santa Anna. Mon-Sun 9-5:30, Sun 10-5:30.
IMAX THEATER:
210-247-4629; 900 E Commerce.
imax-sa.com
. The Imax experience is so real you will feel you are at the center of history's unforgettable 13-day siege in the nationally acclaimed, award-winning film, "ALAMO, The Price of Freedom." Now with 2 screens and 3D. Open daily.
MISSION TRAIL:
Mission San Jose; Mission Concepcion; San Fernando Cathedral; Spanish Governor's Palace; And, Of Course, The Alamo.
RIPLEY'S BELIEVE IT OR NOT & LOUIS TUSSAUD'S WAX WORKS:
210-224-9299; 301 Alamo Plaza.
plazawaxmuseum.com
. You won't believe your eyes! 250 life-like wax figures and 500 unique and unusual exhibits. Educational. Historical. For the whole family.

RIVER WALK:
A famous attraction that includes motor boat tours through the San Antonio riverways, and a wonderful selection of shops and restaurants along the way. Guide:
riverwalkguide.com
;
thesanantonioriverwalk.com
SEA WORLD:
800-700-7786;
seaworldsanantonio.com
SIX FLAGS FIESTA TEXAS:
800-700-7786;
sixflags.com
SPLASHTOWN:
210-227-1100; 3600 N IH-35, Splashtown exit.
splashtownsa.com
. A favorite waterpark with 20+ acres of family water fun. 3 min N of downtown. Apr-Sep.
TOWER OF THE AMERICAS:
210-223-3101; 600 Hemis Fair Park.
toweroftheamericas.com
. Breathtaking view of San Antonio from 750 feet high. Fine dining and panoramic views from the Chart House Restaurant. Visit the Observation Deck, learn Texas history. Experience a multi-sensory 4-D theatre ride. Flags Over Texas.
DON'T MISS:
See museums, zoos, gardens & shopping districts below.
SHOPPING DISTRICTS
LA VILLITA:
210-207-8610; 418 Villita.
lavillita.com
; Originally created to house Alamo soldiers, this is now a nationally registered, thriving collection of 20+ artisan shops, galleries and restaurants. Located just off the River Walk near the Alamo.

MARKET SQUARE/EL MERCADO:
210-207-8600; 514 W. Commerce.
Profile
. City operated. A most unique and exciting shopping, dining and entertaining experience. Romantic center of the Mexican Culture, discover a land of treasures, bright, bold and beautiful. Market Square... authentically Mexico and enriched with a fascinating legacy of public markets.
NORTH STAR:
210-340-6627; Loop 410 & San Pedro. Near downtown.
northstarmall.com
. 200+ stores & restaurants. World's largest boots.
RIVERCENTER:
210-225-0000; 849 E Commerce.
shoprivercenter.com
. Landmark shopping and entertainment next to the Alamo on the banks of the San Antonio Riverwalk. 100+ stores, restaurants and venues.
(THE) SHOPS AT LA CANTERA:
210-582-6255; Loop 1604 & La Cantera Pkwy.
theshopsatlacantera.com
. Open-air shopping center with tranquil surroundings, lush greenery and soothing water has 160+ shops and venues.
ALAMO HELICOPTER TOURS:
210-287-5797;
alamohelicoptertours.com
. Enjoy a sky-high tour of the San Antonio skyline or the beautiful landscape of the Texas Hill Country like you have never seen before. 7 days/wk, 10a-5p. SW of town at Stinson Airport. Click this link for reservation & 15% discount.
ALAMO SIGHTSEEING TOURS:
210-492-4144; 121 Alamo Plaza.
alamosightseeingtours.com
. Professionally narrated tours on luxurious mid-size buses. Hill Country and Wine tours available.
ALAMO TROLLEY:
210-247-0238; 216 Alamo Plaza, next to Alamo.
sacitytours.net
. Hop on/off.
CORPORATE TRANSPORTATION SERVICE:
210-821-5466; 866-696-7799;
ctssa.com
. Corporate Events, Airport Transfers, Customized Wine Tours in Limo Coaches, Weddings, San Antonio Tours Missions, Ranch Tours, Site Visits, Hill Country Golf, Spurs Games, World Affiliate Network, Concierge Service.
HISTORIC TEXAS TOURS:
210-467-2534;
historictexastours.com
SAN ANTONIO CITY TOURS: 2
10-228-9776; 210 Alamo Plaza, next to the Alamo.
sacitytours.net
. Professionally narrated tours on luxurious motorcoaches and mid-size buses.
SAN ANTONIO TROLLEY TOURS:
210-492-4144; 121 Alamo Plaza, next to the Alamo.
sanantoniotrolleytours.net
. Professional tour guides provide a fully narrated, quality, fun experience. Hop on/off.
MUSEUMS, ZOOS, PARKS & GARDENS
BUCKHORN SALOON & MUSEUM:
210-247-4000; 318 E Houston.
buckhornmuseum.com
. Two stories of the most exotic collections, including unique horn collecton, and cowboy memorabilia. Located just off the River Walk near the Alamo.
FRIEDRICH WILDERNESS PARK:
fofriedrichpark.org
. Located just NW of San Antonio, this is close enough to be in the Hill Country. This is a nature preserve, with 5.5 miles of hiking trails wandering through beautiful Texas Hill Country.
INSTITUTE OF TEXAN CULTURES:
210-458-2330; 801 S Bowie.
texancultures.com
. This UTSA museum features family-friendly exhibits and events that celebrate Texas history. Sit in saddles by the chuck wagon, peer inside an American Indian tepee, and enjoy amazing stories of settlers from around the glove. Located in Hemis Fair Park next to the Towers.
JAPANESE TEA GARDEN:
210-735-0663; 3875 North St Marys.
Profile
. Lilly pond, waterfall, pagoda, exotic plants. Part of the city-run Branckenridge Park, in the basin of an old rock quarry. Texas Historic Landmark, and listed on the National Regisry of Historic Places.
SAN ANTONIO BOTANICAL GARDENS:
210-207-3250; 555 Funstun Place (4 mi N of the Alamo). This living museum entices visitors with seasonal floral displays, a serene native forest walk, exotic plant specimens from around the world, modernistic glass pyramids, and an authentic log cabin. 33+ acres of beautiful gardens including the Lucile Halsell Conservatory Complex. Daily 9a-5p.
SAN ANTONIO CHILDREN'S MUSEUM:
210-212-4453; 305 E Houston.
sakids.org
. Where kid's play to learn and adults learn to play. 80+ interactive engaging exhibits. A unique and innovative educational resource serving children 2-10 and their families.
SAN ANTONIO ZOO:
210-734-7184; 3905 N St. Mary's St.
sazoo-aq.org
. Home to 3500+ animals and interactive exhibits. Underwater viewing. Miniature train ride. Located in Brackenridge Park.
TEXAS RANGER MUSEUM:
210-247-4000; 318 E Houston.
rangermuseum.com
. Portrays the history of the world's most famous law enforcement agency. Located just off the River Walk near the Alamo.
WITTE MUSEUM:
210-357-1910; 3801 Broadway.
wittemuseum.org
. A premier museum of South Texas History, culture and natural science. Located in Brackenridge Park on the San Antonio River. Permanent exhibits include dinosaur skeletons, cave drawings, wildlife dioramas, and some live animals.
SAN ANTONIO AREA HIGHER EDUCATION
OUR LADY OF THE LAKE UNIVERSITY-SAN ANTONIO:
411 S.W. 24th St., San Antonio, TX 78207; 210-434-6711, (2,312);
ollusa.edu
PALO ALTO COLLEGE:
1400 W. Villaret, San Antonio, TX 78224; 210-486-3000; (3,623);
alamo.edu/pac
SAINT MARY'S UNIVERSITY:
One Camino Santa Maria, San Antonio, TX 78228; 210-436-3011; (3,588);
stmarytx.edu
SAN ANTONIO COLLEGE:
1300 San Pedro Avenue, San Antonio, TX 78212-4299; 210-486-0000; (11,226);
alamo.edu/sac
THE UNIVERSITY OF TEXAS AT SAN ANTONIO:
One UTSA Circle, San Antonio, TX 78249-1644, 210-458-4011; (14,495);
utsa.edu
THE UNIVERSITY OF TEXAS HEALTH SCIENCE-SAN ANTONIO:
7703 Floyd Curl Drive, San Antonio, TX 78229, 210-567-7000; (2,303);
uthscsa.edu

TRINITY UNIVERSITY:
One Trinity Place, San Antonio, TX 78212-7200; 210-999-7011; (2,474);
trinity.edu
UNIVERSITY OF THE INCARNATE WORD,
4301 Broadway, San Antonio, TX 78209; 210-829-6000; 1-800-749-WORD; (2,734);
uiw.edu
SAN ANTONIO AIRPORTS
SAN ANTONIO INTERNATIONAL AIRPORT (SAT):
7 mi N of
San Antonio
. Airlines: Aerolitorial, American, Continental, Delta, Frontier, Mexicana Northwest, Southwest, Sky West, United. Non-Stop Service to 32 destinations.
sanantonio-airport.com
; and
sanantonio.gov/aviation
;
AirNav
,
Map
KESTREL AIRPARK (1T7):
210-710-5858; 23 mi N of San Antonio, between
Bulverde
and
Spring Branch
, at 78070 on Hwy 281. Privately Owned, Open to the Public. 23 mi N of San Antonio. No tower. Runway: 3,000 x 40 ft.;
AirNav
;
Map
SAN GERONIMO AIRPARK (8T8):
210-688-9072; 15464 FM 471W, NO.27, San Antonio, TX 78253. Privately Owned, Open to the Public. 10 mi W of San Antonio. No tower. Runway: 3,000 x 40 ft.;
AirNav
;
Map
TWIN-OAKS AIR PARK (T94):
210-494-3928; Twin Oaks, TX 78232 (N of San Antonio, just S of 1604 on Hwy 281). Privately Owned, Open to the Public. 3 mi N of San Antonio. No tower. Runway: 2,225 x 30 ft.;
AirNav
;
Map
SAN ANTONIO AREA MILITARY INSTALLATIONS
AIR FORCE:
BROOKS CITY-BASE:
Formerly a military post, now locally owned and operated.
Profile
LACKLAND AFB:
Web
RANDOLF AFB:
Web
ARMY:
CAMP BULLIS:
Web
SAN ANTONIO AREA HOSPTIALS
BAPTIST HOSPITAL:
baptisthealthsystem.com
CHRISTUS SANTA ROSA HOSPITAL-CHILDREN'S HOSPITAL:
christussantarosa.org
METHODIST HOSPITAL:
sahealth.com
UNIVERSITY HOSPITAL:
universityhealthsystem.com
UNIVERSITY OF TEXAS HEALTH SCIENCES CENTER:
uthscsa.edu
PUBLIC SERVICES

LEAGUE OF WOMEN VOTERS (US):
Founded in 1919, the League is a non-partisan, trusted organization that works to promote active, informed participation of all citizens in their government.
lwv.org
. Note, coverage of local elections and candidates is available in a few League locations in the Hill Country, and these are shown at:
lwvtexas.org
. Also see our Portal's focus topic page: Hill Country Voters Guide, at:
Guide
LEAGUE OF WOMEN VOTERS OF TEXAS: 512-472-1100; 1212 Guadalupe St, #107, Austin, TX 78701-1800. Web; vote411.org
SAN ANTONIO AREA: Web; Email Via web site. Contact: 210-657-2206, Phyllis Ingram, Tina Torres
DON'T MISS VERY NEARBY IN THE HILL COUNTRY
Boerne
: agricultural heritage center; cascade caverns; cave without a name; cibolo nature center; enchanted springs ranch; historic downtown boerne; golf
New Braunfels
: Schlitterbahn; River Tubing; Alamo Classic Car Museum; Lindheimer House; Mckenna Children's Museum; Museum Of Art And Music; New Braunfels Conservation Society; Sophienburg Museum; Dry Comal Creek Vineyards; Natural Bridge Caverns; Natural Bridge Ranch; Clearsprings Aviaries & Zoological Gardens; Shopping Outlet Malls; Golf; Parks; Gruene
San Marcos
: Aquarena Springs; Belvin Street District; Historic City Hall And Fire Station; Commemorative Air Force Central Texas Wing; Shopping Outlet Malls; Living History Trolley Tour; Golf; River Tubing; National Fish Hatchery; Scenic Drives; Texas State University; Wittliff Gallery; Wonder World Theme Park; Many Recreational Parks
DIAMOND W LONGHORN RANCH: 210-695-4888; 18725 Bandera Rd, Helotes, TX 78023.
wildwestsanantonio.com
. Located just NW of downtown. Activities include Chuckwagon Display, Cowboy Memorabilia, Old General Store, Bull Head Roping, Boot Hill, Horseshoe Pitching, Shoot An Old West Six Shooter, Washer Toss, Make Your own Rope and Cow Chip Tossing.

CRISIS HOTLINES: click Hotlines-Emergencies




EMERGENCIES
(Police, Fire, EMS/Medical)
Dial 911

SANDY ROAD GUEST HAUS: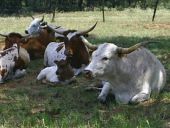 Upscale Western-style Guest House Lodging
in a Beautiful Ranch Setting in the Gorgeous Texas Hill Country

Reservations & Information: 281-300-7177
9242 RR 1320 (Sandy Road), Johnson City, TX 78636

Web: SandyRoadGuestHaus.com Email: info@SandyRoadGuestHaus.com

Come Relax & Enjoy!


---