Click for Free
Calendar
Event Submission
---
Click here for your



basic Portal listing!
---

---
FIRST CHOICE SHUTTERS
& BLINDS





Serving South-Central Texas
Quality window treatments
Plantation shutters, blinds, screens, shades
Wood and faux wood available
Made in America

Locally owned & operated:
Tim & Barbara Van Tassel
830-201-2151
timgvant@hotmail.com
Johnson City, TX
Call, email or text with questions or to arrange a no-obligation visit and quotation at your place.
Facebook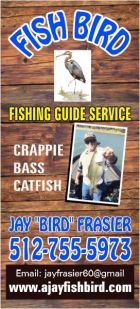 ---
Carport & Tent Spot Rentals In Rural Kerrville During Eclipse
---
COFRAN'S PC &
TECHNOLOGY HELP
- - -
Online, Remote
Tech Support &
Call-In Help Desk

Virus? Frustrated?
PC slowed down?
We can tune it up!
Internet, Wi-Fi,
Websites,
Email, Outlook,
Social Media,
Tech Marketing,
Excel, Quickbooks,
Zoom, TeamViewer,
Carbonite
** PC Repairs **

BSEE, MBA, xCPA
Veteran, Tech Officer

281-300-7177
Johnson City
info@cofran.com
www.cofran.com
---
"The Web Guy"
WEB SITE DESIGN
& MAINTENANCE
Economical
& Effective
281-300-7177
Johnson City, TX
info@cofran.com
cofran.com


---

"Business Coach"

COST CONTROLS,
EFFICIENCY &
BETTER STRATEGIES
= MORE PROFIT !!

Economical
& Effective

281-300-7177
Johnson City, TX

info@cofran.com
cofran.com


---
---

---

Cofran's Texas . . .
Hill Country Portal
A Powerful Information Database & Gateway Service for the Texas Hill Country

Use above MENU To Find "All Things In The Texas Hill Country"

City Profile For:
WOODCREEK, Texas
"no slogan"
Population (2015e): 1,528COL Index (2011): 95.5
Elevation: 961 ftArea: 1.1 smCounty:
Hays
Zip Code: 78676Area Code: 512Time Zone: CST
Coordinates: 30° 1' 39" N, 98° 6' 48" W
Location: W part of county; 27 miles SW of
Austin
Highways: RR 12, near 2325Railways:
Creeks: CypressRivers: NoneLakes: None
Quick Link To:
Directory Listings In This Town
BACKGROUND INFORMATION
CITY: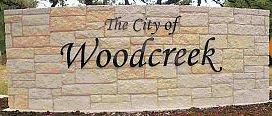 City Of Woodcreek: 512-847-9390
City Hall, 41 Champions Circle, Woodcreek, TX 78676
woodcreektx.gov
Inc: 1984. City limits include Brookmeadow, the original 18-hole Woodcreek Golf Course, the homes in what was originally called Woodcreek Resort Subdivision, the Oak Orchard Enclave, and Camp Young Judaea
CHAMBER, TOURISM & ECONOMIC DEVELOPMENT:
None
NEIGHBORING TOWNS:
12 mi SW of
Driftwood
, 11 S of
Dripping Springs
, 12 mi NE of
Fischer
, 15 mi NW of
San Marcos
, 1 mi N of
Wimberley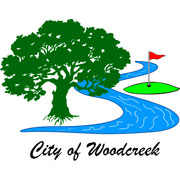 PRINCIPAL BUSINESS:
A master planned residential community with a golf course.
MAJOR ATTRACTIONS:
See full details in
Directory
below.
Quicksand At Woodcreek Golf Course: 512-847-9700; Web
Jacob's Well: This famous natural spring is the longest underwater cave in Texas and is a favorite swimming hole.
NEARBY & HILL COUNTRY-WIDE ATTRACTIONS:
See
Attractions
.
Some of the very nearby attractions include: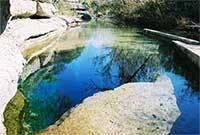 PARKS:
There are many state and county parks in the greater area as profiled on the
Parks
page. Local city parks include: Augusta Park, 90 Augusta Dr.
EVENT CALENDAR:
Sep: Jacob's Well Festival
For full details on nearby events see
Festivals & Major Events
,
Trade Days & Farmers Markets
,
Live Entertainment
, and calendars on our other focus topic pages accessible from the menu above.
WEATHER:
Local Weather
;
Hill Country-wide Weather
MEDIA COVERAGE:
See full details in
Directory
below.
MAPS:
Local Google
;
Hill Country Special Maps
HISTORY:
Handbook of Texas Online
:
"Development began in the 1970's, and by the early 1980's Woodcreek had a country club and 18-hole golf course. Citizens incorporated in the mid-1980s and established a mayor and council form of government. By that time construction slowed considerably due to the downturn in the state economy, but by the 1990's the community was recovering, and the population showed steady growth."
PRIOR CITY NAMES:
HISTORICAL MARKERS:
CEMETERIES:
AVAILABLE SERVICES:
Gas: no; Convenience Stores: no; Restaurants: no; Lodging: no; Grocery Stores: no; Banks: no; Vehicle Repair: no; Hospital: no; Med Clinic: no; Post Office: no; Public Schools: no; Cemetery: no; NOTE: Many of these services are provided by business located in very nearby Wimberley. See listings there.
OTHER PROFILES:
City Data
; Texas Escapes (not available);
Wikipedia
PHOTOS OF AREA:
Flickr
NOTES:
Schools: Served by Wimberley ISD
Most retail shopping and services are provided by businesses profiled on our
Wimberley
page.
There is a permanent Burn Ban within the City of Woodcreek.
We welcome inquiries, comments and submission of updates, additions, corrections & digital photos,
without compensation. Send to Editor at:
editor@HillCountryPortal.com
Back To >> TOP OF PAGE & MAIN INDEX
BUSINESS & ORGANIZATION DIRECTORY


EMERGENCIES
(Police, Fire, EMS/Medical)
Dial 911

CRIME STOPPERS-REPORT ANONYMOUSLY:
1-800-222-8477; or click:
Stoppers
QUICKSAND AT WOODCREEK GOLF COURSE:
512-847-9700; #1 Pro Ln, Woodcreek/Wimberley, TX 78676.
golftexas.com/departments/coursereviews/quicksand-woodcreek.htm
. Public, 18 holes, 6750 yds, par 71.
GOVERNMENT SERVICES
LOCAL CITY GOVERNMENT:
WOODCREEK, CITY OF:
512-847-9390, 41 Champions Cr, Woodcreek, TX 78676.
woodcreektx.gov
LOCAL COUNTY GOVERNMENT:
Click:
Hays County Government Offices
STATE & FEDERAL GOVERNMENT:
For offices that represent the Hill Country,
click:
Texas & Federal Government Offices

CRISIS HOTLINES: click Hotlines-Emergencies


DAY & SEASON HUNTING OPPORTUNITIES:
See full list of leases for this town at:
Hunting & Fishing
.
MISCELLANEOUS GOODS & SERVICES
ABOVE PAR GRILL:
512-847-7248; 1 Pro Lane, Woodcreek Golf Club, Woodcreek, TX
WIMBERLEY BOOKKEEPER:
Woodcreek, TX 78676
WIMBERLEY VALLEY SPIRITS:
512-847-2309; 1 Brookmeadow, Ste 1 (corner of Brookmeadow & RR 12), Woodcreek, TX 78676
CEDAR CREEK HOMES:
512-663-3545; Woodcreek Dr, Woodcreek, TX 78676.
cedarcreekhomebuilder.com
WOODCREEK RESORT AIRPORT:
Woodcreek, TX 78676
NON-PROFIT & PUBLIC SERVICE ORGANIZATIONS
(THE) CHAPEL IN THE HILLS COMMUNITY CHURCH:
Woodcreek, TX 78676

BOY SCOUTS:
scouting.org
. A non-profit organization that provides a program for young people that builds character, trains them in the responsibilities of participating citizenship, and develops personal fitness. Local Boy Scout Troop: 512-847-9763/2445; Wimberley/Woodcreek, TX 78676

CHURCH OF JESUS CHRIST LDS:
GREENHOUSE THEATRE:
Woodcreek, TX 78676
LITTLE FREE LIBRARIES:
One is in front of Woodcreek City Hall. The other is inside the Wimberley Community Center. Both contain books that anyone can take and return. Users can also add to the collections. An international movement to promote literacy and reading in our communities.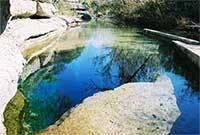 JACOB'S WELL:
512-847-5999; 221 Wood Acre Dr, Wimberley, TX 78676.
jacobswellspring.org
. This historic Trinity Aquifer natural spring known as Jacob's Well has the longest underwater cave in Texas and is a favorite swimming hole. Jacob's Well flows into Cypress Creek 3 mi NW of Wimberley near Woodcreek. It flows from an inclined shaft 40 meters deep along a fault line in the Edwards Plateau. In the past the 3 meter width of the shaft and the multi-chambered cave at its bottom attracted scuba divers. The well claimed several lives and has been closed to diving. In 1948 Woodcreek properties made the well pond a part of its resort development. Jacob's Well and its watery cave figure as an important locale in Stephen Harrigan's 1984 novel of that name. Free Sat tours. Annual festival in Sep. See full details in Portal Profile at
Parks & Lakes
WOODCREEK PROPERTY OWNER'S ASSOCIATION:
512-847-9889; Woodcreek, TX 78676


CALL or e-Locate BEFORE YOU DIG!
Free Texas 811 Locator
1-800-344-8377
www.texas811.org


LOCAL UTILITY PROVIDERS:
AQUA-TEXAS INC:
aquaamerica.com
. Water utility (well water supply and wastewater treatment) serving much of Texas. Serves following counties in Hill Country: Bandera, Bexar, Burnet, Comal, Gillespie, Hays, Kendall, Kerr, Medina, Travis. Serves Woodcreek.
Regional Office: 830-987-2782; 1800 Clubhouse Hill Dr, Spicewood, TX 78669
HAYS COUNTY TRANSFER STATION:
512-847-3504. Dispose of trash and recycle (for a small fee). Also accepts brush and larger items

PEDERNALES ELECTRIC COOPERATIVE (PEC):
pec.coop
. A Texas non-profit corporation owned by its members, the largest electric cooperative in the country, covers 8,100 square miles, 214,000 members, with assets over $1 billion.
HQ, Connections & Service Startup:
1-888-554-4732
Emergencies, Outages & Marking of Underground Utility Lines, 24x7:
1-888-883-3379
Local service office:
Nearest service office: 888-554-4732; 1810 FM 150 W,
Kyle
, TX 78640

PROGRESSIVE WASTE SOLUTIONS (formerly IESI, now aka Waste Connections):
Austin HQ: 866-282-3508; 877-307-4374.
progressivewaste.com

TIME WARNER CABLE:
1-800-418-8848;
timewarnercable.com
. Cable Television, Roadrunner Internet, VOIP. Local office:

VERIZON:
verizon.com
. Regulated land-line telephone service. Residential Service: 1-800-483-4000; Business Service: 1-800-483-5000; Repair-Residential Service: 1-800-483-1000; Repair-Business Service: 1-800-483-2000. No local customer service office.
HILL COUNTRY-WIDE UTILITY PROVIDERS:
For Hill Country area
utility service providers
(electric, gas, water, sewer, trash),
telecom providers
(land lines, cellular service, TV, internet), and related services (package delivery, newspaper, etc.), click:
Utilities & Telecom

SANDY ROAD GUEST HAUS: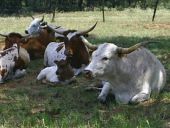 Upscale Western-style Guest House Lodging
in a Beautiful Ranch Setting in the Gorgeous Texas Hill Country

Reservations & Information: 281-300-7177
9242 RR 1320 (Sandy Road), Johnson City, TX 78636

Web: SandyRoadGuestHaus.com Email: info@SandyRoadGuestHaus.com

Come Relax & Enjoy!


---
---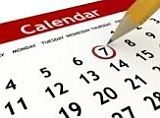 Click
for Hill Country:
»
ACTIVITIES
»
ATTRACTIONS
»
ADVENTURES
»
MARKET DAYS
»
MAPS
---

---
Check us out on


---

---

---
Texas Walks . .
What's Raised Here,
Stays Here! 100% local!!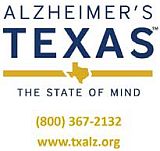 5 locations in
Central Texas
September and October.
Corporate sponsorship
& team/individual
registrations now available.
---
---
Affordable Pre-paid Emergency Air Transport Service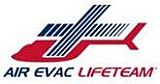 Click image for details
Protection starts at $65/yr
---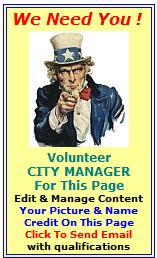 ---

Protect Your Computer Files With



On-Line storage
of your data.

Easy!

Just click
to get started.


---
---

---