Click for Free
Calendar
Event Submission
---
Click here for your



basic Portal listing!
---

---
FIRST CHOICE SHUTTERS
& BLINDS





Serving South-Central Texas
Quality window treatments
Plantation shutters, blinds, screens, shades
Wood and faux wood available
Made in America

Locally owned & operated:
Tim & Barbara Van Tassel
830-201-2151
timgvant@hotmail.com
Johnson City, TX
Call, email or text with questions or to arrange a no-obligation visit and quotation at your place.
Facebook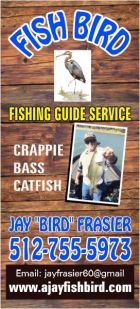 ---
Carport & Tent Spot Rentals In Rural Kerrville During Eclipse
---
COFRAN'S PC &
TECHNOLOGY HELP
- - -
Online, Remote
Tech Support &
Call-In Help Desk

Virus? Frustrated?
PC slowed down?
We can tune it up!
Internet, Wi-Fi,
Websites,
Email, Outlook,
Social Media,
Tech Marketing,
Excel, Quickbooks,
Zoom, TeamViewer,
Carbonite
** PC Repairs **

BSEE, MBA, xCPA
Veteran, Tech Officer

281-300-7177
Johnson City
info@cofran.com
www.cofran.com
---
"The Web Guy"
WEB SITE DESIGN
& MAINTENANCE
Economical
& Effective
281-300-7177
Johnson City, TX
info@cofran.com
cofran.com


---

"Business Coach"

COST CONTROLS,
EFFICIENCY &
BETTER STRATEGIES
= MORE PROFIT !!

Economical
& Effective

281-300-7177
Johnson City, TX

info@cofran.com
cofran.com


---
---

---

Cofran's Texas . . .
Hill Country Portal
A Powerful Information Database & Gateway Service for the Texas Hill Country

Use above MENU To Find "All Things In The Texas Hill Country"

City Profile For:
LONDON, Texas
Pronounced: "LUN-done"
Population (2000): 180COL Index (2008):
Elevation: 1,703 ftArea: undefinedCounty:
Kimble
Zip Code: 76854Area Code: 325-475Time Zone: CST
Coordinates: 30.68° N, 99.6° W
Location: 18 mi NE of
Junction
, 32 mi SE of
Menard
, 25 mi SW of
Mason
, in NE corner of county.
Highways: TX-377, CR-370, RR-1221Creeks: NoneRivers: NoneLakes: None
Quick Link To:
Directory Listings In This Town
BACKGROUND INFORMATION

CITY:
Unincorporated
CHAMBER, TOURISM & ECONOMIC DEVELOPMENT:
Nothing formal. Most businesses align with Junction.
NEIGHBORING TOWNS:
14 mi S of
Hext
, 15 mi SW of
Streeter
, 8 mi N of
Yates
PRINCIPAL BUSINESS:
Ranching, farming
MAJOR ATTRACTIONS:
See full details in
Directory
below.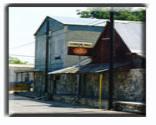 London Dance Hall: Historic Dance Hall. Live music and dances every Sat night. 18 mi N of Junction. londaondancehall.com. See full details in our Portal profile for Hill Country Dance Halls.
NEARBY & HILL COUNTRY-WIDE ATTRACTIONS:
See
Attractions
.
Some of the very nearby attractions include:
Ft McKavett State Historical Site: 325-396-2358; An 82 acre park facility 22 mi SW of Menard in Menard County, governed by the State Historical Commission. Open daily to the public, 8a-5p. Established in 1852. General William T. Sherman once called Fort McKavett "the prettiest post in Texas." Web. Included in the Texas Forts Trail: Web
Junction: Park; Golf; Scenic Drives
Menard: Golf; Historic Mission & Fort; Ditch Walk & Historic Buildings; Museum; River Adventures
PARKS:
There are state parks in the greater area as profiled on the
Parks
page. Nearby parks include:
EVENT CALENDAR:
Oct: Mini-Fair
Nov: Hunter's Breakfast
For full details on these and nearby events see
Festivals & Major Events
,
Trade Days & Farmers Markets
and calendars on our other focus topic pages accessible from the menu above.
On-Going Events: For full details on each event see
Hill Country Market Days, Trade Days, Farmers Markets
:
WEATHER:
Local Weather
;
Hill Country-wide Weather
MEDIA COVERAGE:
On-line News: Google News
Newspaper: None
Radio/TV, Videos:
Articles:
MAPS:
Local Google
;
Hill Country Special Maps
HISTORY:
Handbook of Texas Online
:
"LONDON, TEXAS (Kimble County). London, also known as London Town, is a farming community on U.S. Highway 377 about eighteen miles northeast of Junction in northeastern Kimble County. The town was established in the late 1870s or early 1880s by Len L. Lewis, a horse trader and former officer in the Union Army who moved to the area in 1878. After marrying a local widow, Lewis bought a half-section of land and proceeded with his plans to build a town that he hoped would become a trade center for the region. In 1881 a store was opened on the site by Ed, Tom, and Robert Stevenson (the last the future father of Coke Robert Stevenson), and soon thereafter Lewis laid out a townsite. The plan included forty town lots and a town square, as Lewis hoped that his town would eventually become the county seat for a new county. The site was named London in 1882, when a post office was established at the store; and about this same time a Methodist Church Society was organized there. About thirty people lived in London in 1884. The town was on one of the branches of a cattle trail, and a number of local men were cattle drivers. By 1896 London had about 100 residents and had grown to include a blacksmith shop, a flour mill and cotton gin, a saloon, two hotels, two general stores, and Christian, Methodist, and Baptist churches. In 1914 London had five general stores, and about 175 people lived there. The town continued to grow during the 1920s, and by 1931 it had sixteen businesses and an estimated population of 360. Though its population fell by about half during the Great Depression, it revived during World War II, and by 1943 London had fifteen businesses and a population of about 420. The 1948 county highway map showed thirteen businesses, two churches, a school, and scattered dwellings at the site. London later declined, as farms in the area were consolidated and mechanized. By 1952 the town had eight businesses and about 250 residents; by 1972 it had four businesses and about 110 residents. London revived somewhat during the mid-1970s, and in 1982 it had four businesses and a population of 180. From 1992 through 2000 the population remained at 180."
There is another London, Texas (NW part of Rusk County, where the infamous London School explosion occurred) as well as a New London SE of Dallas.
PRIOR CITY NAMES: London Town
HISTORICAL MARKERS:
CEMETERIES:
London Cemetery: S of town on CR 350
AVAILABLE SERVICES:
Gas: no; Convenience Stores: yes; Restaurants: yes; Lodging: yes (guest cabins; Grocery Stores: yes; Banks: no; Vehicle Repair: yes; Hospital: no; Med Clinic: no; Post Office: yes; Public Schools: no; Cemetery: yes
OTHER PROFILES:
City Data (not available);
Texas Escapes
;
Wikipedia
NOTES:
We welcome inquiries, comments and submission of updates, additions, corrections & digital photos,
without compensation. Send to Editor at:
editor@HillCountryPortal.com
Back To >> TOP OF PAGE & MAIN INDEX
BUSINESS & ORGANIZATION DIRECTORY
CHURCHES

LONDON BAPTIST CHURCH:
325-475-2078; 212 Llano St, London, TX 76854.
Facebook
LONDON CHURCH OF CHRIST:
325-475-3202; US-377, London, TX 76854

LONDON UNITED METHODIST CHURCH:
London, TX 76854


EMERGENCIES
(Police, Fire, EMS/Medical)
Dial 911

CRIME STOPPERS-REPORT ANONYMOUSLY:
1-800-222-8477; or click:
Stoppers

LONDON VOLUNTEER FIRE DEPARTMENT:
325-475-2090, 17527 US-377 N, London, TX 76854
GOVERNMENT SERVICES
LOCAL CITY GOVERNMENT:
Unincorporated
LOCAL COUNTY GOVERNMENT:
See:
Kimble County Government Offices
STATE & FEDERAL GOVERNMENT:
For offices that represent the Hill Country,
see:
Texas & Federal Government Offices

US POSTAL SERVICE (USPS):
800-275-8777;
usps.com
Local post office: 325-475-2254; 17295 US-377 N, London, TX 76854

CRISIS HOTLINES: click Hotlines-Emergencies


DAY & SEASON HUNTING OPPORTUNITIES:
HIGHPOINT RANCH:
830-998-1856; 9154 FM-1773, Menard (London), TX 76859.
highpointranchtx.com
. Deer hunting and lodge, 4600 acres.
HIDDEN SPRINGS GUEST HOUSE:
325-475-9471, 866-475-9471; London, TX 76854. 4 mi N of town off US-377
TERMINUS:
16871 Erna Rd, London, TX 76854. N of town off US-377.
Facebook
MISCELLANEOUS GOODS & SERVICES
BAUER FARMING ENTERPRISES (BFE):
325-265-4438; 24834 US-377 N, London, TX 76854.
bfetexas.com
CACTUS JACK GIFTS:
325-475-2425; 19255 US-377 N, London, TX 76854.
cactusjackgifts.com
COMFORT KEEPERS:
325-475-2224; 2084 RR 385, London, TX 76854. Home health services
DAWN'S VIDEO:
17451 US-377 N, London, TX 76854
EAGLE TERMITE & PEST CONTROL:
325-475-3209; London, TX 76854
GLE RANCH:
325-475-3492; POB 70, London, TX 78054
GOTNEAUX CREEK VINEYARD:
512-415-6442; 13140 US-377 N, London, TX 76854.
HOFFMAN SERVICES:
830-928-3531; 3531 RR 479, London, TX 76854
IVY CHAPEL & SCHOOL:
See
Historical Marker
KNOTTS, DON & ROSE:
325-446-4036; POB 207, London, TX 76854
LLANO RIVER RANCH:
325-475-3401; London, TX 76854
LONDON DANCE HALL:
Closed
LONDON GROCERY AND GRILL:
325-475-2296; 17451 US-377, London, TX 76854.
Facebook
LONDON LONGHORN CO:
325-475-9445; 13140 US-377 N, London, TX 76854.
Facebook
. Breeding and sale of longhorn calves
PAGE'S PASTURES LLC:
325-215-9390; London, TX 76854.
Facebook
. Farm raised pork
RED CREEK NATURE RANCH:
325-475-2901; London, TX 76854 (6.7 mi N off US-377 at 6870 KC 372).
redcreeknatureranch.com
S P SHOP:
325-475-2050; 17384 US-377 N, London, TX 76854. Auto repair
SHORT STOP CONVENIENCE STORE:
325-475-2431; 17483 US-377 N, London, TX 76854
TERESA'S COUNTRY CANDLES:
325-475-2314; POB 144; 267 Ashby Dr, London, TX 76854.
Facebook
. Teresa Leach
TRIPLE T FENCING AND CONSTRUCTION:
325-218-2715; 556 Tri County Rd, London, TX 76854.
Facebook
(THE) VELVET ROOSTER BARBERSHOP:
325-215-1959; 17474 US-377, London, TX 76854.
Facebook
. Cody Blue
WRIGHT RANCH:
POB 300, London, TX 76854
WW CATTLE COMPANY:
Doyle Weitz/Bob Weitz, POB 40, London, TX 76854
ZIA MOON:
London, TX 76854.
Facebook
. Handmade gifts & more
NON-PROFIT & PUBLIC SERVICE ORGANIZATIONS

FFA (FUTURE FARMERS OF AMERICA):
HQ: Austin, TX.
texasffa.org
.
Facebook
A dynamic youth organization that makes a positive difference in the lives of students by developing their potential for premier leadership, personal growth, and career success through agricultural education. An integral part of a systematic, local school-based agricultural science instructional program.
Local Chapter: London FFA
GIG Youth Program, London, TX 76854. Located at W Creek St & W Maybry St
HILL COUNTRY HERITAGE ASSN:
325-265-4238; 24489 US-377 N, London, TX 76854
LONDON COMMUNITY CENTER:
US-377 N, London, TX 76854.
Facebook
RIVERSIDE REALTY:
888-928-4161; US-377, London, TX 76854
SCHOOLS
Public education in the community of London is provided by the
Junction
Independent School District.


CALL or e-Locate BEFORE YOU DIG!
Free Texas 811 Locator
1-800-344-8377
www.texas811.org


HILL COUNTRY-WIDE UTILITY PROVIDERS:
For Hill Country area
utility service providers
(electric, gas, water, sewer, trash),
telecom providers
(land lines, cellular service, TV, internet), and related services (package delivery, newspaper, etc.), click:
Utilities & Telecom
INTERNET SERVICE PROVIDERS:
Depending on specific location (downtown, rural, elevation, obstacles, etc), the following companies provide local internet access: Brady Communications (inn Brady), West Central Wireless; data connections from cell phone service providers; and two satellite services (Hughes; CTEC). Full details (website, phone, description) on each ISP are available at our Portal focus page on
Utility & Telecom Service Providers

SANDY ROAD GUEST HAUS: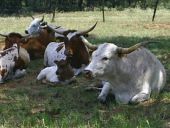 Upscale Western-style Guest House Lodging
in a Beautiful Ranch Setting in the Gorgeous Texas Hill Country

Reservations & Information: 281-300-7177
9242 RR 1320 (Sandy Road), Johnson City, TX 78636

Web: SandyRoadGuestHaus.com Email: info@SandyRoadGuestHaus.com

Come Relax & Enjoy!


---
---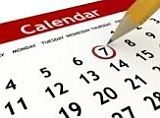 Click
for Hill Country:
»
ACTIVITIES
»
ATTRACTIONS
»
ADVENTURES
»
MARKET DAYS
»
MAPS
---

---
Check us out on


---

---

---
Texas Walks . .
What's Raised Here,
Stays Here! 100% local!!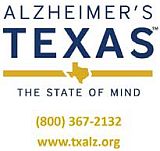 5 locations in
Central Texas
September and October.
Corporate sponsorship
& team/individual
registrations now available.
---
---
Affordable Pre-paid Emergency Air Transport Service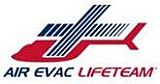 Click image for details
Protection starts at $65/yr
---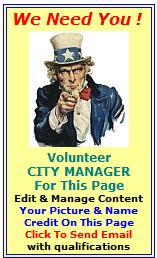 ---

Protect Your Computer Files With



On-Line storage
of your data.

Easy!

Just click
to get started.


---
---

---