Click for Free
Calendar
Event Submission
---
Click here for your



basic Portal listing!
---

---
FIRST CHOICE SHUTTERS
& BLINDS





Serving South-Central Texas
Quality window treatments
Plantation shutters, blinds, screens, shades
Wood and faux wood available
Made in America

Locally owned & operated:
Tim & Barbara Van Tassel
830-201-2151
timgvant@hotmail.com
Johnson City, TX
Call, email or text with questions or to arrange a no-obligation visit and quotation at your place.
Facebook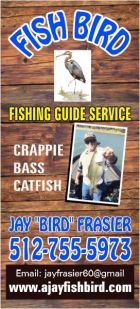 ---
Carport & Tent Spot Rentals In Rural Kerrville During Eclipse
---
COFRAN'S PC &
TECHNOLOGY HELP
- - -
Online, Remote
Tech Support &
Call-In Help Desk

Virus? Frustrated?
PC slowed down?
We can tune it up!
Internet, Wi-Fi,
Websites,
Email, Outlook,
Social Media,
Tech Marketing,
Excel, Quickbooks,
Zoom, TeamViewer,
Carbonite
** PC Repairs **

BSEE, MBA, xCPA
Veteran, Tech Officer

281-300-7177
Johnson City
info@cofran.com
www.cofran.com
---
"The Web Guy"
WEB SITE DESIGN
& MAINTENANCE
Economical
& Effective
281-300-7177
Johnson City, TX
info@cofran.com
cofran.com


---

"Business Coach"

COST CONTROLS,
EFFICIENCY &
BETTER STRATEGIES
= MORE PROFIT !!

Economical
& Effective

281-300-7177
Johnson City, TX

info@cofran.com
cofran.com


---
---

---

Cofran's Texas . . .
Hill Country Portal
A Powerful Information Database & Gateway Service for the Texas Hill Country

Use above MENU To Find "All Things In The Texas Hill Country"

City Profile For:
(THE) DIVIDE, Texas
"The Divide"
Population (2012): not surveyedElevation: 2,146 ft at nearby Mountain HomeArea: undefined
County:
Kerr
Zip Code: 78058Area Code: 830-640Time Zone: CST
Coordinates: 30º07.015 N, 99º37.042 W at Divide ISD
Location: Western Kerr County; S of I-10;
About 30 mi NW of
Kerrville
Highways: US-83, TX-41Creeks:Rivers: Llano, GuadalupeLakes:
Quick Link To:
Directory Listings In This Town
BACKGROUND INFORMATION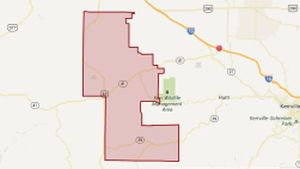 CITY:
Unincorporated
There are no incorporated cities or towns within The Divide area.
CHAMBER, TOURISM & ECONOMIC DEVELOPMENT:
NEIGHBORING TOWNS:
S of
Harper
, W of
Hunt
, W of
Ingram
, SW of
Mountain Home
. Note, mileage between Divide and these towns is not shown because of the undefined, amorphous area of The Divide.
PRINCIPAL BUSINESS:
Ranching, hunting
MAJOR ATTRACTIONS:
See full details in
Directory
below.

NEARBY & HILL COUNTRY-WIDE ATTRACTIONS:
See
Attractions
Some of the very nearby attractions include:
PARKS:
There are many state, local parks in the greater area as profiled on the Portal
Parks
page. These nearby parks include:
EVENT CALENDARS:
Festivals & Major Events
;
Local Activities & Fun Things To Do
;
Farmer & Flea Market Days
;
Specialty & Seasonal Market Days
;
Art & Galleries
;
Quilting & Fiber Arts
;
Car Shows
;
Motorcycling Events
;
Beer & Brewing
;
Wine
;
Pet Events
WEATHER:
Local Weather
(Mountain Home);
Hill Country-wide Weather
MEDIA COVERAGE:
On-Line News: Google News: Not Available
Newspapers: West Kerr Current: 830-367-3501, Ingram, wkcurrent.com
Weekly newspaper serves Ingram, Hunt, Mountain Home, the Divide
Radio/TV, Articles & Videos:
MAPS:
Local Google
;
Hill Country Special Maps
HISTORY:
Handbook of Texas Online
: "... a dispersed rural community located along several miles of State Highway 41 about thirty miles west-northwest of Kerrville in western Kerr County. In the early 1880s settlers homesteaded along this strip of Edwards Plateau that functioned as a natural dividing line for rainfall run-off. This strip of land, five to fifteen miles wide, that ran east-west became known as "The Divide." With the use of the windmill to pump water and the advent of barbed wire, the area became a preferred region for ranching cattle, sheep, and Angora goats. The Hughes, Dietert, Klein, and Y-O ranches were located in the area. The first school was held in 1882. In 1893 a one-room school was constructed on the Wharton Ranch and later moved to the Leinweber Ranch in 1905. Within a few years a new wooden structure was built on the Dee Hughes Ranch, and the Divide Common School District was formed. With the construction of State Highway 41 in the 1930s the school was moved to land donated by the F. B. Klein family, and a stone building was erected. In the 1940s the Divide Presbyterian Chapel served area families. Residents constructed a community building in 1949, the same year western Kerr County received electric service. Two rooms were added on to the school in 1960, with the enrollment of forty-five students. Throughout the latter decades of the twentieth century, The Divide maintained the church, school, a volunteer fire department, and a business—Garven's Store. Subdivisions within the Y-O Ranch provided rural Hill Country living for retirees that moved into the area. In 2000 The Divide had a population of 250. The Divide School, one of the few "one-room" schools still operating in the United States, served pre-kindergarten through sixth-grade schoolchildren. Ranching and hunting, including exotic game hunting, were major economic activities in The Divide."
The area was named for a long ridge that divides the watersheds for the Llano River to the north and the Guadalupe River to the south and east.
PRIOR CITY NAMES:
HISTORICAL MARKERS:
Divide School: See description, picture, marker image at:
Marker
CEMETERIES:
AVAILABLE SERVICES:
Gas: yes; Convenience Stores: yes; Restaurants: no; Lodging: yes; Grocery Stores: no; Banks: no; Vehicle Repair: no; Hospital: no; Med Clinic: no; Post Office: no; Public Schools: yes; Cemetery: no
OTHER PROFILES:
City Data (not available); Texas Escapes (not available); Wikipedia (not available)
NOTES:
The Divide area carries the "Mountain Home, TX 78058" postal address.
We welcome inquiries, comments and submission of updates, additions, corrections & digital photos,
without compensation. Send to Editor at:
editor@HillCountryPortal.com
Back To >> TOP OF PAGE & MAIN INDEX
BUSINESS & ORGANIZATION DIRECTORY
CHURCHES

MOUNTAIN HOME COWBOY FELLOWSHIP:
121 Weatherby Rd, Mountain Home, TX 78058


EMERGENCIES
(Police, Fire, EMS/Medical)
Dial 911

CRIME STOPPERS-REPORT ANONYMOUSLY:
1-800-222-8477; or click:
Stoppers

DIVIDE VOLUNTEER FIRE DEPARTMENT:
830-640-3378; 830-640-3140; 4180 TX-41, POB 259, Mountain Home, TX 78058.
FB
GOVERNMENT SERVICES
LOCAL CITY GOVERNMENT:
Unincorporated
LOCAL COUNTY GOVERNMENT:
See:
Kerr County Government Offices
STATE & FEDERAL GOVERNMENT:
For offices that represent the Hill Country,
see:
Texas & Federal Government Offices

CRISIS HOTLINES: click Hotlines-Emergencies


DAY HUNTING OPPORTUNITIES:
CRENWELGE RANCH:
830-889-3506; 830-997-4057; Mountain Home, TX 78058. Exotic hunts, 30 mi S of YO Ranch (Garvin Store area). High fenced, fed year around. Cabin available year-around.
HEAVEN'S DOORSTEP EXOTIC GAME RANCH:
830-329-6250; 485 Kemp Road W, Mountain Home, TX 78058
K-3 RANCH:
830-257-2100; Mountain Home, TX 78058, Set in the majestic hill country, K3 offers world class exotic and native game hunting as well as accommodations in our limestone lodge, available throughout the year.
k3ranch.com
(THE) WEST KERR RANCH:
830-329-5171; 24430 US-83, Mountain Home, TX 78058.
westkerrranch.com
. Hunting ranch
TAXIDERMY & MEAT PROCESSING:
BNB WHOLESALE SKINNING INC:
830-864-4422; 247 Thrill Hill Dr, Mountain Home, TX 78058
See full list of leases for this town at:
Hunting & Fishing
.
FLAGLER RANCH GUEST HOUSE:
830-640-3420; 438 Flagler Ranch Rd, Mountain Home, TX 78058
SUNSET INN & STUDIO:
877-739-1214; 830-866-3336; 124 Oehler Rd, Mountain Home, TX 78058-3309
MISCELLANEOUS GOODS & SERVICES
BARREL DESIGNS:
210-414-6959; Mountain Home, TX 78058.
barreldesigns.com
BEEF JERKY WORLD:
830-640-3235; 27551 US-83, Mountain Home, TX 78058.
beefjerkyworld.com
GARVEN STORE:
830-640-3235; 27304 US-83, Mountain Home, TX 78058. Located 28 mi N of Leakey on US-83 at TX-41 intersection.
garvenstore.com
LONE OAK STORE:
830-866-3724; Mountain Home, TX 78058
OZAIR:
830-257-4267; 270 Sky Harbor Rd, Mountain Home, TX 78058
POLLYHOLMES:
775-750-2433; 150 Scenic Dr, Mountain Home, TX 78058
RED HILL FURNITURE CO:
830-640-3305; 160 Red Hill Way, Mountain Home, TX 78058.
redhillfurniture.com
SCHOOLS
DIVIDE ISD:
TX-41, Mountain Home, TX 78058. From Wikipedia:
"Divide Independent School District is a public school district based in the community of Mountain Home in western Kerr County, Texas, United States. In terms of students served, Divide ISD is the smallest district in Texas, serving 26 students. Divide ISD serves much of western Kerr County. Divide ISD is one of the few remaining one room schoolhouses in the United States. Divide Independent School District consists of one school: Divide Elementary School, serving grades pre-Kindergarten through six. Students attend middle and high school in the neighboring Ingram Independent School District. The school district is one of the best in the state of Texas and was rated "exemplary" by the Texas Education Agency."
Currently (2013) serves 13 students in a historic school building constructed in 1936.
See description, picture, marker image at:
Divide ISD
Divide Elementary School: 830-640-3322; TX-41, Mountain Home, TX 78058


CALL or e-Locate BEFORE YOU DIG!
Free Texas 811 Locator
1-800-344-8377
www.texas811.org


HILL COUNTRY-WIDE UTILITY PROVIDERS:
For Hill Country area
utility service providers
(electric, gas, water, sewer, trash),
telecom providers
(land lines, cellular service, TV, internet), and related services (package delivery, newspaper, etc.), click:
Utilities & Telecom

SANDY ROAD GUEST HAUS: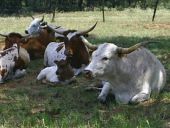 Upscale Western-style Guest House Lodging
in a Beautiful Ranch Setting in the Gorgeous Texas Hill Country

Reservations & Information: 281-300-7177
9242 RR 1320 (Sandy Road), Johnson City, TX 78636

Web: SandyRoadGuestHaus.com Email: info@SandyRoadGuestHaus.com

Come Relax & Enjoy!


---

Site designed, maintained & Copyright © by Cofran & Associates, Inc.All rights reserved
See Terms of Use before using this website.Cofran.cominfo@Cofran.com281-300-7177


---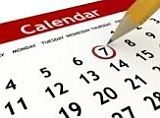 Click
for Hill Country:
»
RECURRING ACTIVITIES
»
MARKET DAYS
»
ALL CALENDARS
»
ATTRACTIONS
»
ADVENTURES
»
MAPS
---

---
Check us out on


---

---

---
Texas Walks . .
What's Raised Here,
Stays Here! 100% local!!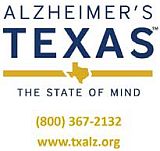 5 locations in
Central Texas
September and October.
Corporate sponsorship
& team/individual
registrations now available.
---
---
Affordable Pre-paid Emergency Air Transport Service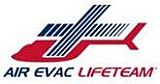 Click image for details
Protection starts at $65/yr
---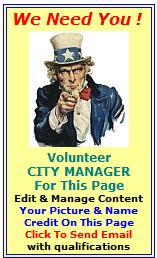 ---

Protect Your Computer Files With



On-Line storage
of your data.

Easy!

Just click
to get started.


---
---

---