Click for Free
Calendar
Event Submission
---
Click here for your



basic Portal listing!
---

---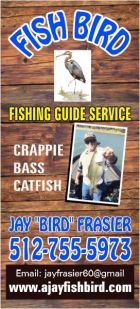 ---
COFRAN'S PC &
TECHNOLOGY HELP
- - -
Online, Remote
Tech Support &
Call-In Help Desk

Virus? Frustrated?
PC slowed down?
We can tune it up!
Internet, Wi-Fi,
Websites,
Email, Outlook,
Social Media,
Tech Marketing,
Excel, Quickbooks,
Zoom, TeamViewer,
Carbonite
** PC Repairs **

BSEE, MBA, xCPA
Veteran, Tech Officer

281-300-7177
Johnson City
info@cofran.com
www.cofran.com
---
"The Web Guy"
WEB SITE DESIGN
& MAINTENANCE
Economical
& Effective
281-300-7177
Johnson City, TX
info@cofran.com
cofran.com


---

"Business Coach"

COST CONTROLS,
EFFICIENCY &
BETTER STRATEGIES
= MORE PROFIT !!

Economical
& Effective

281-300-7177
Johnson City, TX

info@cofran.com
cofran.com


---
---

---

Cofran's Texas . . .
Hill Country Portal
A Powerful Information Database & Gateway Service for the Texas Hill Country

Use above MENU To Find "All Things In The Texas Hill Country"

City Profile For:
BLUFFTON, Texas
Pronounced: "BLUFF-ton"
"no slogan"
Population (2011): 269COL Index (2008): n/aTax Rate (2010): 1.5401/$100
Elevation: 1,066 ftArea: undefinedCounty:
Llano
, Precinct 2
Zip Code: 78607Area Code: 325Time Zone: CST
Coordinates: 30° 49' 15 N, 98° 29' 29 W
Location: In NE part of county; NW shore of Lake Buchanan; 61 mi NW of
Austin
Highways: FR-2241, 261
Creeks: NoneRivers: ColoradoLakes: Lake Buchanan
BACKGROUND INFORMATION
CITY:
Not incorporated
CHAMBER, TOURISM & ECONOMIC DEVELOPMENT:
None
NEIGHBORING TOWNS:
12 mi NE of
Llano
, 5 mi S of
Tow
, 9 mi NW of
Buchanan Dam
PRINCIPAL BUSINESS:
Ranching, tourism, and retirement community
MAJOR ATTRACTIONS:
See full details in
Directory
below.
Part of Highland Lakes area (see
Highland Lakes
)
NEARBY & HILL COUNTRY-WIDE ATTRACTIONS:
See
Attractions
Some of the very nearby attractions include:
Lake Buchanan Area: Buchanan Dam & Museum & Visitor Center; Vanishing Texas River Cruise; Canyon Of The Eagles Lodge & Nature Park; State & LCRA Parks
Tow: Fall Creek Vineyards/winery; Lake Buchanan
PARKS:
There are many state, county and LCRA parks in the greater area as profiled on the
Parks
page. These nearby parks include:
Bend: Colorado Bend State Park
Inks Lake SP (just S of Buchanan Dam)
LAKE BUCHANAN SHORE PARKS:
Llano: Badu City Park, Leonard Grenwelge County Park, Moore Memorial Park, Ray House & Grounds, Robinson City Park
EVENT CALENDAR:
None
For full details on nearby events see
Festivals & Major Events
,
Trade Days & Farmers Markets
,
Live Entertainment
, and calendars on our other focus topic pages accessible from the menu above.
WEATHER:
Local Weather
;
Hill Country-wide Weather
MEDIA COVERAGE:
On-Line News: Google News
Newspaper, TV, Radio, Videos:
MAPS:
Local Google
;
Hill Country Special Maps
HISTORY:
Handbook of Texas Online
:
"One of the earliest settlements in the region that was to become Llano County, Bluffton originated when Billy Davis settled on the west bank of the Colorado River in 1852. He was followed by a relative, I. B. Maxwell, in 1853. Maxwell reportedly named the settlement for his hometown, Bluffton, Arkansas, perhaps because of the bluffs facing the new community on the east bank of the Colorado River. Bluffton grew to some significance because it was near an early saltworks operated by Davie Cowan and was also near several Colorado River crossings between Burnet and points west. In 1873 a post office was established there with John O. Brown as postmaster. By 1883 Bluffton was a stage stop between Burnet and Llano, with a blacksmith shop, a cotton gin, a hotel, saloons, and other enterprises. In that year a fire, allegedly started by drunken cowboys, destroyed the town. It was rebuilt a half mile north. Although at one time more prosperous than the county seat, Llano, Bluffton was bypassed by the railroad and subsequently declined. When Buchanan Dam (which originally was to be called Bluffton Dam) was completed in 1937, Lake Buchanan inundated the townsite, and Bluffton moved again, this time five miles west. The new Lake Buchanan also caused the relocation of State Highway 29 between Burnet and Llano, further isolating Bluffton."
With the filling of the lake the abandoned community then was under water. A drought in 2011 caused the lake's water level to drop significantly, exposing the remains of the original town of Bluffton.
PRIOR CITY NAMES:
New Bluffton
HISTORICAL MARKERS:
CEMETERIES:
Bluffton Cemetery: W of town on RR-2241
AVAILABLE SERVICES:
Gas: yes; Convenience Stores: yes; Restaurants: yes, at convenience store; Lodging: no; Grocery Stores: no; Banks: no; Vehicle Repair: no; Hospital: no; Med Clinic: no; Post Office: yes; Public Schools: no; Cemetery:
OTHER PROFILES:
City Data (not available);
Texas Escapes
;
Wikipedia
NOTES:
Public education provided by the Burnet Consolidated ISD.
We welcome inquiries, comments and submission of updates, additions, corrections & digital photos,
without compensation. Send to Editor at:
editor@HillCountryPortal.com
BUSINESS & ORGANIZATION DIRECTORY


EMERGENCIES
(Police, Fire, EMS/Medical)
Dial 911

CRIME STOPPERS-REPORT ANONYMOUSLY:
1-800-222-8477; or click:
Stoppers
SHERIFF'S DEPARTMENT:
325-247-5050;
FIRE: Call Sheriff's Office:
325-247-5767
LLANO COUNTY AREA EMS:
325-247-3088
LOCAL CITY GOVERNMENT:
Unincorporated
LOCAL COUNTY GOVERNMENT:
See:
Llano County Government Offices
STATE & FEDERAL GOVERNMENT:
For offices that represent the Hill Country,
see:
Texas & Federal Government Offices

US POST OFFICE:
325-379-9876; 11725 RR-2241, Bluffton, TX 78601.
usps.com

CRISIS HOTLINES: click Hotlines-Emergencies


DAY HUNTING OPPORTUNITIES:
CAMPGROUND CREEK BLUFFTON:
512-757-4531; 14715 RR-2241, Bluffton, TX 78607. Season deer/turkey Lease, 6 hunters, deer, campsite, electric, water, 700 acres, designated area for each hunter. You provide blind and feeder.

PORTAL WEB TRAFFIC TO YOU >>
Stand out from crowd!
Click for advertising details.
Super Easy!

LAKE BUCHANAN LODGE VACATION RENTAL (CHARLIES PLACE):
512-940-4750; 7694 TX-261, Bluffton, TX 78607.
lakebuchananlodge.com

PORTAL WEB TRAFFIC TO YOU >>
Stand out from crowd!
Click for advertising details.
Super Easy!

MISCELLANEOUS GOODS & SERVICES
(THE) BLUFFTON STORE:
325-379-9837; 11635 RR-2241 at RR 261, Bluffton, TX 78607.
Facebook
. Convenience store, gas, deli, pizza, BBQ on Sat; historic store since 1848 (originally on banks of Colorado River, then moved with construction of the dam).
BUCHANAN LAKE RESORT HOME:
800-658-2027; Bluffton, TX 78607
LAKESHORE LIBRARY:
7346 TX-261, Bluffton, TX 78607


CALL or e-Locate BEFORE YOU DIG!
Free Texas 811 Locator
1-800-344-8377
www.texas811.org


LOCAL UTILITY PROVIDERS:
3 G'S WATER SUPPLY CORPORATION:
504 Willow St, Bluffton, TX 78607
OTHER LOCAL PROVIDERS:
See
Buchanan Dam
listings
Electric: PEC, CTEC
Cable: Spectrum/Time Warner Cable
Internet: CTECS, Zeecon, 281 Communications, Blue Mountain
Garbage: Allied Waste
Water-Sewer: LCRA

LOWER COLORADO RIVER ASSOCIATION (LCRA):
800-776-5272; 3700 Lake Austin Blvd, Austin, TX 78703.
lcra.org
. LCRA plays a variety of roles in Central Texas: delivering electricity, managing the water supply and environment of the lower Colorado River basin, developing water and wastewater utilities, providing public recreation areas, and supporting community and economic development.
Emergencies (to report water pollution, such as spills or contamination):
1-800-776-5272 x6843
HILL COUNTRY-WIDE UTILITY PROVIDERS:
For Hill Country area
utility service providers
(electric, gas, water, sewer, trash),
telecom providers
(land lines, cellular service, TV, internet), and related services (package delivery, newspaper, etc.), click:
Utilities & Telecom
Back To >> TOP OF PAGE & MAIN INDEX or BEGINNING OF DIRECTORY LISTINGS THIS PAGE

SANDY ROAD GUEST HAUS: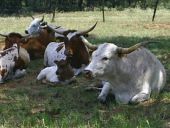 Upscale Western-style Guest House Lodging
in a Beautiful Ranch Setting in the Gorgeous Texas Hill Country

Reservations & Information: 281-300-7177
9242 RR 1320 (Sandy Road), Johnson City, TX 78636

Web: SandyRoadGuestHaus.com Email: info@SandyRoadGuestHaus.com

Come Relax & Enjoy!


---
Back To >> TOP OF PAGE & MAIN INDEX or BEGINNING OF DIRECTORY LISTINGS THIS PAGE
---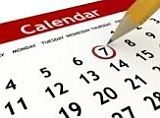 Click
for Hill Country:
»
FESTIVALS/MAJOR EVENTS
»
MAPS
---

---
Check us out on


---

---

---
Texas Walks . .
What's Raised Here,
Stays Here! 100% local!!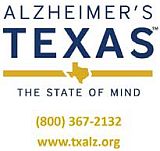 5 locations in
Central Texas
September and October.
Corporate sponsorship
& team/individual
registrations now available.
---
---
Affordable Pre-paid Emergency Air Transport Service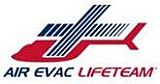 Click image for details
Protection starts at $65/yr
---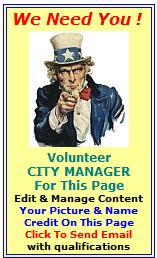 ---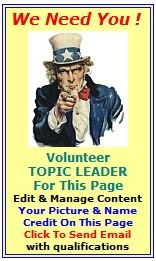 ---

Protect Your Computer Files With



On-Line storage
of your data.

Easy!

Just click
to get started.


---
---

---