JOBS IN THE
HILL COUNTRY!!
Click:
Easy Search
---
Click for Free
Calendar
Event Submission
---
Click here for your



basic Portal listing!
---

---
INTERNET CONNECTION
SPEED TEST:
Click image below
then select Dallas
as nearest server:

---
"Anything PC"
by George
PC &
TECHNOLOGY HELP
PC slowed down?
We can tune it up
& do anything PC
281-300-7177
Johnson City
info@cofran.com
cofran.com
---
---

Texas Dept of Agriculture
---

---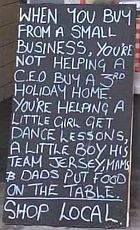 ---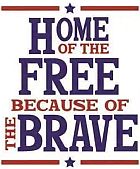 ---

---
Click for full details.

---
---

---

Cofran's Texas . . .
Hill Country Portal
A Powerful Information Database & Gateway Service for the Texas Hill Country

Return to Portal Home Page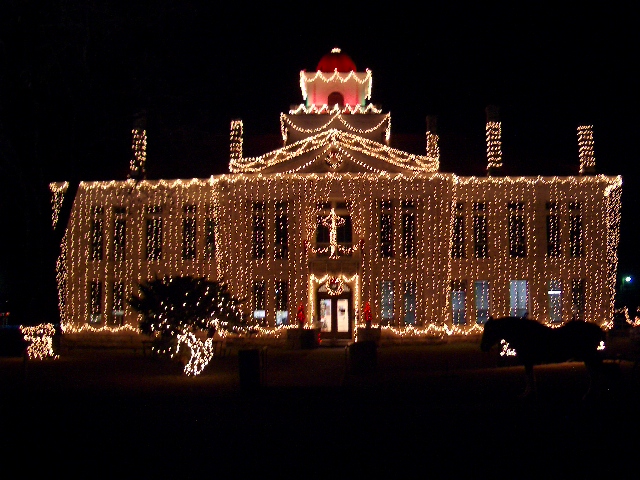 WHEN:
Late November through December. Opening weekend is last Friday & Saturday in November.
Johnson City, Texas comes vibrantly alive during this event which includes a collection of fun activities for the young and not-so-young. The hallmark of this event is the opening night (Friday after Thanksgiving) lighting of the Blanco County Courthouse in Johnson City with 100,000+ white lights to celebrate the holiday season (don't worry, no nails or screws are used to secure the lights on this beautiful Courthouse building.) The entire Courthouse is draped in lights, from the ground to the special effects lighting of the dome in a red color. Surrounding trees are lit with complementary red lights, producing a magnificent spectacle.
Even the inside of the Courthouse is decorated with a traditional Christmas tree and lots of hallway greenery and decorations. At a booth inside the Courthouse the Johnson City Garden Club stays open until 9 pm on Saturday and Sunday, and sells their own year-long hand-crafted ornaments, decorations and gifts, with proceeds to support Lights Spectacular. Holiday music plays in the Courthouse yard area and is the central station for carriage rides.
Nearby, the local Pedernales Electric Co-Op headquarters won't be outdone. An entire block of magnificent old oak trees strung with 1+ million white lights covering the entire canopy of each tree plus white trunks, along with the stately two story PEC HQ building, are simply brilliant. Nearby trees are in other complementary colors, creating another visual armada the likes of which I have never seen.
The small but quaint downtown Johnson City Memorial Park (about a half block area on Main Street) is stuffed with the most colorful lighted trees, figures, and presentations that are eye-catching in their own right, as they sparkle in a variety of decorative and vibrant colors.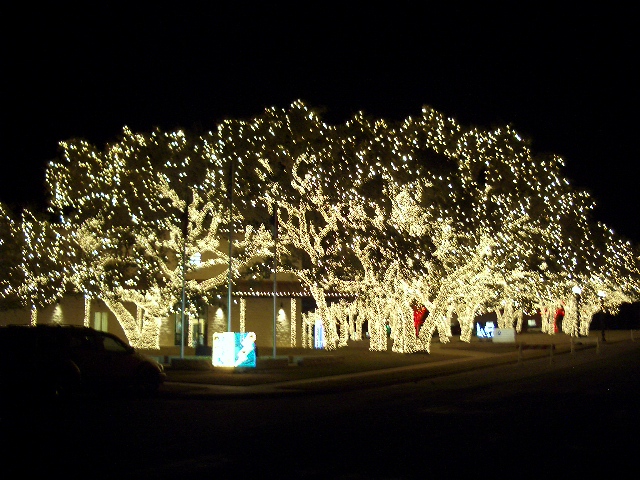 Almost every business building and many homes participate in the lighting adventure, with prizes for the best productions (application forms available at the two banks and Chamber Visitor Center office).
The combination of the Courthouse, the PEC block, the City Memorial Park, and the surrounding decorated stores and homes, truly make Johnson City a visual feast and a site to behold and remember.
Travelers by the tour bus load visit every evening to soak in the lighting bonanza. Horse drawn carriages, with their own holiday lighting, provide a romantic experience of seeing all the sights up close and at a comfortable pace with many stops and photo opportunities. The weather has been cool and clear typically this time of year, ideal for this terrific outdoor venue.
In the downtown district where the Courthouse is located, local merchants are open for brisk days of holiday business. In the evenings, particularly on the weekends, there is entertainment, food and beverages at the Pecan Street Brewing (
pecanstreetbrewing.com
) on the Square.
Opening night (the Friday following Thanksgiving) starts at 5:30 pm when the many locals, guests and visitors gather at the historic downtown Courthouse Square and are treated to Christmas carols from a local choir. Then begins the ceremonial Lights Spectacular featured event, complete with a crowd based countdown, that ends with flipping the light switch at 6:30 pm to turn on the holiday lights at the Courthouse. Santa will be there, as well as fireworks.
The next evening, Saturday night, the events beginning about 5:30 pm at the lighted Courthouse Square, where you are treated to a special performance of the "Clickety Cloggers," a Hill Country group, who in colorful costume tap dance to holiday music to the delight of the crowd. This is followed by a holiday parade ("Lighted Hooves & Wheels") beginning at about 6:30 pm. You will see and hear an impressive and eclectic variety of floats and entries, with judges choosing the winners of prizes in each category.
During the opening weekend evenings, local social clubs and non-profit organizations operate special holiday food booths in the "Food Court" area on the Courthouse square in the JC Bank alley. Traditional offerings at the booths include funnel cake, hamburgers, sausage on a stick, corn on the cob, fajitas, and my favorite, chili cheese fries (yummy!). This is a fund raising opportunity for local organizations (from Little League to Lions) to support their activities during the year. They start opening around 5 pm and make a great place to stop for an alternative dinner.
The Methodist Church produces their highly acclaimed Blanco County Living Nativity Christmas pageant every half hour on the first two weekends of December, Friday and Saturday nights beginning at 6:30 pm. This pageant, nearly 50 years old, is a major attraction on the Hill Country Regional Christmas Lighting Trail, drawing people by the bus-load from the big cities. Between performances, free refreshments are served inside, where more than 100 nativity sets from around the world are on display. Bleacher seating. Children are welcome to pet the animals after each show.
Local regulations allow public consumption of adult beverages, and the Bistro offers holiday wine and draft beer for this purpose. Many other booths are operated by local groups to sell club made holiday decorations, crafts, and scrumptious delectables from fudge to cookies.
At about 6:30 pm on opening Friday and Saturday, Santa makes his appearance as well and is clearly the favorite of the smaller folks. See him in the Memorial City Park, and have the kids ready with their wish lists. The 4-H club takes pictures and sponsors Santa as their fundraiser.
The lights are on every evening from 5:30 pm (except opening night) to midnight, from the opening Friday night until January 6.
The second weekend is nearly as festive, with self-paced touring, carriage rides, and many other nearby activities during the period. Some of these include a special "Christmas at the LBJ Boyhood Home" in downtown Johnson City, provided by the National Park Service; the "Hill Country Christmas Lights" (not every year) just north of Johnson City on US 281 North; various pageants and choir presentations; and various businesses offering open house events. The LBJ Boyhood home will be lamp-lit on weekends. The LBJ National Historical Park Visitors Center will be open. Lots to do, fun for all!
Tax money is not used to fund this event. While a donation box at the Courthouse collects some money to cover expenses, most of the production is paid for by old fashioned volunteer labor and material donations. Hotel occupancy fees also help fund this event.
This internationally known and growing extravaganza started in 1990 as a "lets decorate the Courthouse" and has become a hallmark event and literally a brilliant memory for most who are fortunate enough to visit Johnson City during this period. There is so much holiday spirit here that even the local phone company building is beautifully lit up!
My hat is off to the volunteer LS Captain and her group of volunteers who perform the many tasks required to make this such a successful event. Interested folks who also want to volunteer can sign up. A wide variety of skills are needed, from electricians, sound system specialists, traffic directors, parade route managers, and just a lot of hands for all those lights.
Overall, this is truly a spectacular and magical event. "Ohhs," "ahhs," and "wows" are the vernacular of the sightseers during their visits. Holiday spirit, public pride and small town creativity at its best. Not to be missed! What is the cost, you ask? Absolutely free for this spirited event (except optional purchases from the booths and carriage rides.) A non-profit, home spun event. Small town America, you have got to love it. Unbelievable! Even the kids love it and are able to run free in a laid-back, small town ambience.
Tour buses and visiting motorists from cities far away come to this annual gala, and tour from town to town along a festive town lighting trail in the Hill Country over a six week period. I have noticed many visitors changing their plans and staying a few days in Johnson City to enjoy the small town atmosphere. Book early if you can at in-town and nearby B&B and guest house options. Local businesses enjoy a significant spike in sales volume and depend on it to carry them through the lean winter months.
SEE ALSO:
For more details, see the Hill Country Portal (
www.HillCountryPortal.com)
; profile of Johnson City (
www.HillCountryPortal.com/johnsoncity.html
); and Johnson City Chamber of Commerce (
JohnsonCityTexasChamber.com
). For directions and map: click:
Map
.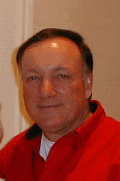 ARTICLE AUTHOR:
George Cofran. Copyright 2009-. George is a resident of the Johnson City area, a web site designer, business coach, and an author.
Email:
info@Cofran.com
. Web:
Cofran.com
. Office: 281-300-7177
This article is located at:
www.HillCountryPortal.com/reports/LightsSpectacular
---
We welcome inquiries, comments submission of updates, additions, corrections & digital photos, without compensation.
Send to:
editor@HillCountryPortal.com
We reserve the right to edit listing & advertising submissions to adhere to our standards, including appropriate language.
---
PLEASE LIKE US ON FACEBOOK:
SANDY ROAD GUEST HAUS: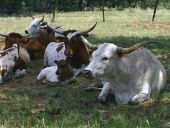 Upscale Western-style Guest House Lodging
in a Beautiful Ranch Setting in the Gorgeous Texas Hill Country

Reservations & Information: 281-300-7177
9242 RR 1320 (Sandy Road), Johnson City, TX 78636

Web: SandyRoadGuestHaus.com Email: info@SandyRoadGuestHaus.com

Come Relax & Enjoy!


---

---
Back To >> TOP OF PAGE & MAIN INDEX
---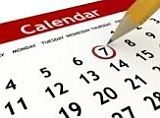 Click
for Hill Country:
»
FESTIVALS/MAJOR EVENTS
»
LIVE ENTERTAINMENT
»
MAPS
---

---
Click here for your


basic Portal listing!
---
Check us out on


---

---

---
Support the

---
Donate To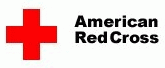 ---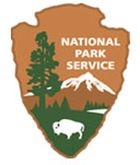 LBJ National
Historical Park
---

---

Texas Dept of Agriculture
---
Support the

---

---

---
THANK YOU FOR
YOUR SERVICE


---

---

Protect Your Computer Files With



On-Line storage
of your data.

Easy!

Just click
to get started.


---
---

---