Click for Free
Calendar
Event Submission
---
Click here for your



basic Portal listing!
---

---
---
---
5 Ways to Advance Your Nursing Career
---
---
JOB OPENING
RANCH HAND/
SUPERVISOR
Full Time,
Hands-on.
Equip Maintenance
& Animal Care.
TDL & Ins Req'd.
Trailer Qtrs.
K4 RANCH
ROUND MOUNTAIN
830-330-0317

---
FIRST CHOICE SHUTTERS
& BLINDS





Serving South-Central Texas
Quality window treatments
Plantation shutters, blinds, screens, shades
Wood and faux wood available
Made in America

Locally owned & operated:
Tim & Barbara Van Tassel
830-201-2151
timgvant@hotmail.com
Johnson City, TX
Call, email or text with questions or to arrange a no-obligation visit and quotation at your place.
Facebook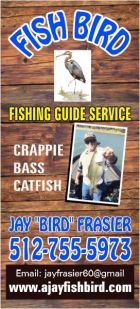 ---
Carport & Tent Spot Rentals In Rural Kerrville During Eclipse
---
COFRAN'S PC &
TECHNOLOGY HELP
- - -
Online, Remote
Tech Support &
Call-In Help Desk

Virus? Frustrated?
PC slowed down?
We can tune it up!
Internet, Wi-Fi,
Websites,
Email, Outlook,
Social Media,
Tech Marketing,
Excel, Quickbooks,
Zoom, TeamViewer,
Carbonite
** PC Repairs **

BSEE, MBA, xCPA
Veteran, Tech Officer

281-300-7177
Johnson City
info@cofran.com
www.cofran.com
---
"The Web Guy"
WEB SITE DESIGN
& MAINTENANCE
Economical
& Effective
281-300-7177
Johnson City, TX
info@cofran.com
cofran.com


---

"Business Coach"

COST CONTROLS,
EFFICIENCY &
BETTER STRATEGIES
= MORE PROFIT !!

Economical
& Effective

281-300-7177
Johnson City, TX

info@cofran.com
cofran.com


---
---

---

Cofran's Texas . . .
Hill Country Portal
A Powerful Information Database & Gateway Service for the Texas Hill Country

Use above MENU To Find "All Things In The Texas Hill Country"

Focus Topic Profile For:
Jobs, Openings, Help Wanted & Employment
in the Texas Hill Country
"Let's Put The Hill Country Back To Work"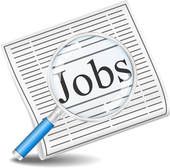 This page focuses on opportunities for employment in the Texas Hill Country. It includes resources very near to the Hill Country as well because of the interest in commuter-based jobs for those living in or near the Hill Country.
On many of these web sites you will find job openings from an area considerably greater than the narrow title might suggest, so consider them to be more regionally oriented than strictly defined to the particular city. Note, most newspaper-oriented publications post job listings in the "classified" section.
For job seekers
, these web site job listings have been carefully selected to efficiently focus your research.

The power of this convenient resource is that you can very quickly "work the list" by just clicking one source after another to directly see all the job postings in the Hill Country area. Simple, direct, efficient, powerful.
The links below take you past the home pages and go directly into the actual job postings or to a filter page to narrow your search.
For employers
, many of these listed resources should be very helpful for announcing your job openings.
We also welcome individual job postings to be placed on this Portal site on a paid advertising basis. See terms and rates at
Services & Pricing
Good luck in your job search and employment process!
ALERT !!
Be VERY CAREFUL about entering personal information and determine all charges that will apply to you when dealing with any site with which you are not already familiar. Protect your identity as best possible.
We are not in a position to recommend or endorse any web sites.
Proceed at your own risk.
We welcome inquiries, comments and submission of updates, additions, corrections
& digital photos, without compensation. Send to:
editor@HillCountryPortal.com
QUICK INDEX TO CATEGORIES FOR (

click choice)
JOBS BY CITY AREA IN THE HILL COUNTRY

AUSTIN:
BANDERA:
BEE CAVE:
BLANCO:
BOERNE:
BRADY:
BUDA:
BULVERDE:
BURNET:
COPPERAS:
COTTONWOOD SHORES:
DRIPPING SPRINGS:
FREDERICKSBURG:
GRANITE SHOALS:
GRUENE:
HARPER:
HILL COUNTRY VILLAGE:
HORSESHOE BAY:
JOHNSON CITY:
JONESTOWN:
City of Jonestown: Government jobs
Chamber: Member jobs, combined with Lago Vista, see below.
JUNCTION:
KERRVILLE:
KYLE:
LAGO VISTA:
LAMPASAS:
LEANDER:
LIBERTY HILL:
LLANO:
MARBLE FALLS:
NEW BRAUNFELS:
OASIS/STEINER RANCH:
SAN ANTONIO:
SAN MARCOS:
SAN SABA:
SPRING BRANCH:
UVALDE:
VOLENTE:
WIMBERLEY:
Back To >> TOP OF PAGE & MAIN INDEX or BEGINNING OF DIRECTORY LISTINGS THIS PAGE
JOBS BY LARGER REGIONS WITHIN THE HILL COUNTRY
BLANCO COUNTY AREA:
CANYON LAKE AREA:
EDWARDS COUNTY AREA:
HAYS COUNTY:
HILL COUNTRY AREA AT LARGE:
On-line job boards. Specific target page for entire Hill Country area
GILLESPIE COUNTY:
CHRISTIAN JOB CORPS OF GILLESPIE COUNTY:
830-998-6874; Fredericksburg, TX 78624.
cjcgc.org
. Provides a Christian context in which men & women in need are equipped for life and employment with a mission context where men are helping men and women are helping women. Director@CJCGC.org
KERR COUNTY:
LAKE TRAVIS AREA:
LAKE TRAVIS - NORTHSHORE: Jonestown, Lago Vista:
MASON COUNTY:
NE HILL COUNTRY AREA:
NUECES COUNTY:
REAL COUNTY:
TRAVIS COUNTY:
WEST KERR COUNTY:
WILLIAMSON COUNTY:
OVERALL HILL COUNTY:
JOBS BY INDUSTRY IN THE HILL COUNTRY

Note:
Most of these job boards have a national (and international) scope.
Agriculture
: agcareers.com
Caregivers
: Au pairs, nannies, childcare, special needs care, pet sitting, tutoring, personal assistants, housekeeping to senior care
City Government
: Texas Municipal League
Energy Exploration & Production
Federal Job Listings
: usajobs.gov. The free web-based job board enabling federal job seekers access to thousands of job opportunities across hundreds of federal agencies and organizations.
Finance, Banking and Insurance
Government Jobs
: governmentjobs.com
Grocery Stores
: grocery-store-applications.com. A consolidated source for on-line application to the majority of grocery store chains
Healthcare
: candidatedirectjobs.com
Healthcare
: seeker.healthcallings.com
Higher Education
: higheredJobs.com
Higher Education
: texas.careers.org
Nursing
: nurse.com
Nursing
: nursingjobcafe.com
Oil & Gas
: hillcountrystaffing.com; Recruiters
Security
: alliedbarton.com
Technology
: dice.com
Wineries
: texaswineandtrail.com
Wine & Wineries
: www.wineryjobs.org
Wine & Wineries
: winejobsusa.com
Working Couples
: workingcouples.com
TEMPORARY (SHORT-TERM) JOBS IN THE HILL COUNTRY
Back Door Jobs
: backdoorjobs.com
Cool Works
: coolworks.com; summer and seasonal jobs
Net Temps
: net-temps.com
Work-for-RVers-and-Campers.com
: work-for-rvers-and-campers.com
LARGE EMPLOYERS IN THE HILL COUNTRY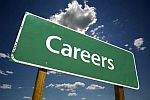 At any moment in time, there may or may not be any posted job openings on these sites. Check back often for new postings.
For employers not listed below, be sure to use the menu above (City Profiles) to find a city of interest and then go to the Business Directory on the target city page you selected.
AT&T Communications
: View by category, location, group
Bandera Electric Cooperative
Burger King
Central Texas Electric Co-op (CTEC)
Chick-Fil-A
Cinemark
: Movie Theaters
City Market (includes Kroger, Dillons, Jay C, Food 4 Less, Fred Meyer, Fry's, King Soopers, QFC, Ralphs and Smith's)
Comal ISD
Costco
CVS
Dollar General
Dollar Tree
Game Stop
HEB Stores
Hill Country Bible Church
: Church staff positions
Hill Country Community Action Assn
: Head Start & HCCAA positions
Hill Country Memorial Hospital
Hill Country MHDD Centers
Lower Colorado River Authority (LCRA)
Home Depot
Lowes Home Improvement
Marriott Resorts
McCoy's Building Supply
McDonald's
Old Navy
Note:
The following companies do not list job openings on their corporate web site: Lowes Market (Super S)
POPULAR INTERNET JOB BOARDS
Many of these job board web sites require you to enter a few key search terms to allow them to narrow the selection from their database. Some will accept the search term "hill country texas" and others won't. Instead, they require a city name or postal zip code.
LOCAL JOB FAIRS & PROGRAMS
ONLINE CAREER FAIR:
For: Job seekers and employers
When: Through 12/4/2023
Where: On-line
Cost: Free
Host: San Antonio Express News
Event Web: Click Here
Description: Full and part time positions, and seasonal. No registration required. 20+ participating companies (see list on web).
GROWING FORWARD PROGRAM:
TRAIN UP, GET CONNECTED, DISCOVER YOUR CAREER PATH
ARE YOU READY TO TAKE THE NEXT STEP IN YOUR CAREER JOURNEY? Empowers youth ages 16-24 with life-changing vocational training and work experience opportunities.
WHO QUALIFIES? Does your household receive any of the following government assistance: TANF, SNAP, CHIP, Free or reduced lunch, Medicaid, Subsidized Childcare Scholarships, and/or WIC? If so, you may qualify for this incredible opportunity.
PROGRAM BENEFITS: Gain valuable vocational skills. Acquire real-world work experience. Open doors to future career opportunities.
PROGRAM TIMEFRAME: Program ends 10/31/23. Don't miss on an opportunity to build a brighter future for yourself.
FOR MORE INFORMATION: 512-431-6421; josue.rodriguez@ruralcapital.net
Host: Workforce Solutions, Rural Capital Area
WORKFORCE SOLUTIONS STATEWIDE HIRING EVENT:
For: Job Seekers & Employers
When: Mon, 11/3/2023
Time: For early admission for Transitioning Service Members, Veterans & Spouses: 9a-11p, CST
Time: For anyone in the public: 11a-1p, CST
Where: City of San Marcos Conference Center, at Embassy Suites, 1001 E McCarty Lan, San Marcos, TX 78666
Cost: Attendance: Free
Contact: Web
Host: Equus Workforce Solutions
Description: Annual Statewide Hiring Red, White & You. Same available in Austin, San Antonio, Bastrop, Round Rock and many locations throughout Texas. See web
VIRTUAL JOB FAIR-WORKFORCE SOLUTIONS:
Virtual Career Expo
When: Every Wednesday, PLUS Mon, Nov 13. Time: 10a-4p
Where: On-line
Cost: Attendance: Free
Event Access: Employers & Seekers: Web
Host: Workforce Solutions Rural Capital Area, 844-344-2780, Web
Description: Virtual booths for employers are also free through the employer registration page. Online training for participating businesses is available. Advantages of a virtual job expo include letting employers and prospective employees connect no matter where they live and cutting travel costs. Jobseekers can tour virtual booths with company information and interact in real time with employers.
OTHER EMPLOYMENT RESOURCES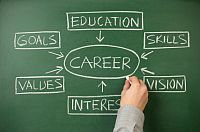 CAREERS IN THE MILITARY:
There are literally thousands of careers in the Military. Here they are categorized to help you decide the type that's right for you.
careersinthemilitary.com
CHRISTIAN JOB CORPS OF GILLESPIE COUNTY:
830-998-6874; 601 N Milam St, Fredericksburg.
cjcgc/JRC.org
. Job Resource Center. Open to the public. No sign-up needed. Walk-ins welcome. If you are unemployed and job searching or just need a better job, we can help! Our services and resources are available to you free of charge! Free workshops available. Free computer and internet access. One-on-one job search help. director@cjcgc.org
CHRISTIAN JOB CORPS OF KENDALL COUNTY:
830-331-9916; 216 W Highland Dr, Boerne, TX 78006.
cjcboerne.org
. Anyone 18 or older who is sober and drug-free may apply for enrollment in this free 12-week program that provides you with job and life skills training, including Microsoft Office 2010 computer software. Curriculum prepares you for today's workforce and life's challenges, and builds character that employers are looking for. Participants also receive a meal each class evening.
EMPLOYER & RECRUITER RESOURCES:
Reusable Job Postings, Nationwide Resume Database Access, Customized solutions to meet your needs.
employer.job.com
FIVERR:
fiverr.com
. A worldwide platform for offering and finding special skills on a freelance, contract basis, from a few minutes of expertise to complex assignments, often performed remotely.
GIG NOW:
app.gignow.com
. Temporary professional contract work throughout the world, sponsored by Ernst & Young LLP.
JOB HERO:
jobhero.com
. Resume and cover letter samples and related resources.
LINKED-IN:
This professional network provides free services to its members, and this service includes high quality job postings my members. Join at
linkedin.com
. No start up or on-going fees for basic service. Then click on the "Jobs" tab. This is an excellent resource . . much like a Facebook for professional business people.
LOCAL LIBRARIES:
Most every library has access to programs regarding careers, jobs, test preparation and training. Each library in the Hill Country is profiled in detail on our City pages. Use the menu at the top of every page on this website to find libraries in cities near you. Most such local library programs are available through the "LearningExpress Library" from TexShare and are free.
NATIONAL RURAL RECRUITMENT AND RETENTION NETWORK:
Made up of organizations such as State Offices of Rural Health, Primary Care Offices, AHECs, university programs, state-based non-profit organizations and Primary Care Associations. These agencies help physicians and health professionals with recruitment and retention to rural and underserved communities throughout the country. Each organization has information supporting physician and health care recruitment for rural and underserved communities in their respective states or territories.
3rnet.org
O*NET ONLINE:
A tool for career exploration and job analysis! Has detailed descriptions of the world of work for use by job seekers, workforce development and HR professionals, students, researchers, and more!
onetonline.org
RECRUIT MILITARY:
513-683-5020;
recruitmilitary.com
. "We offer free comprehensive job search and career transition services for veterans of the US Military (including enlisted transitioning military personnel as well as senior officers and junior military officers). If you have served in the US Military in any way at any time, you qualify to use our services. If you are or were a military spouse, we welcome you as a member. We connect veterans with thousands of employers seeking quality candidates with the unique and well-rounded skill sets a military background provides". Job Board:
recruitmilitary.com
; Job Fairs:
events.recruitmilitary.com
RESUME MAKER:
On-line service assists with resume preparation, and has additional resources to help the job seeker. Fee required.
sclc.resumemaker.com/main/home.jsp
.
TEXAS CAREER CHECK:
Free assessment tools to help you understand what career paths might best align with your interests, skills and education. Includes comparative data about more than 1,000 types of jobs and educational resources to help you improve your skill set. Brought to you by the Labor Market & Career Information (LMCI) Department of the Texas Workforce Commission.
TexasCareerCheck.com
.
TEXAS CREWS:
Make an informed decision about your education. This site's interactive dashboards help you compare Texas public universities, public colleges, majors and career schools based on graduate wages, student loan levels, graduation rates and more.
txcrews.org

TEXAS WORKFORCE COMMISSION - ALAMO WORKFORCE DEVELOPMENT, INC:
Job finding services, TANF and food stamps information, job preparation, and job placement services. WorkInTexas.com is a powerful online job matching and workforce services system, accessed as a website on the Internet. Questions? Contact: skillsenhancement@twc.texas.gov.
TWC Work In Texas
. Includes access to state and private job listings, job search resources, benefits, and more.
Boerne Center: 830-249-9229; 1414 E Blanco Rd, Ste 10-A, Boerne, TX 78006-1834
Fredericksburg Center: 830-997-1635; 102 E San Antonio St, Fredericksburg, TX 78624-4103
Concho Valley: 325-653-2321; cvworkforce.org
Hays County: 512-392-1291; 202 S C M Allen Pkwy, Ste 3, Box 1269, San Marcos, TX 78666-6327
Kerrville Center: 830-257-3171; 1700 Sidney Baker N, Ste 500, Kerrville, TX 78028. Hrs: M-F 8a-5p
Blanco County, Employment Employer Services: 830-868-4429. Fax: 830868-9300. POB 851, Rm 200, Post Office Building, 201 S Ave G, Johnson City, TX 78636. Workforce development. Jean Zachary, Site Coordinator. E-mail: blanco@tstar.net
Texas Workforce Center (Rural Capital Area of Texas): 325-248-0275; POB 29, Llano, TX 78643
US GOVERNMENT JOB CORPS:
facebook.com/doljobcorps
. Free services and resources.
recruiting.jobcorps.gov
;
jobcorps.gov
. Administered by the U.S. Department of Labor, Job Corps is the nation's largest career technical training and education program for low-income young people ages 16 through 24. Job Corps is a U.S. Department of Labor Equal Opportunity Employer Program. Auxiliary aids and services are available upon request to individuals with disabilities. 1-800-733-JOBS (5627) Veterans' Services
VETERANS' SERVICES VIA TEXAS WORKFORCE COMMISSION:
Assists veterans in maximizing employment opportunities and transitioning to civilian life.
twc.state.tx.us/svcs/vetsvcs/veterans-services-program-overview.html
TRADE & SKILLS TRAINING
Presented here are locally available training programs (some lead to certification) that may provide an entry into the local trade market (i.e., electrical, plumbing, HVAC, medical assistant, etc.). Also included are free on-line skills enhancement programs.

TEXAS WORKFORCE COMMISSION (TWC) - METRIX LEARNING:
Free on-line job training and skills enhancement is available via the TWC.
The new Skills Enhancement Initiative will help recently unemployed Texas residents take charge of their futures and prepare to get back to work. The Skills Enhancement Initiative provides Texans receiving unemployment benefits free online training. This initiative will enable recently laid-off workers to demonstrate the kind of initiative employers are looking for by upgrading their skills even while most bricks-and-mortar education and training providers remain closed. Technical assistance and content coaching are available upon request.
Click for a
one-minute video
overview of the initiative.
This Metrix online learning platform provides unlimited access to more than 5,000 Skillsoft courses used by many Fortune 500 companies. Courses are organized into 30 to 60-minute modules. Courses (presented in English and Spanish) include: Customer Service; Microsoft Office; Adobe; Quick Books; Analytical Skills; Data Management/Reporting; Time Management; Leadership Skills; Health & Safety; First Aid; and many more skill tracks.
TWC encourages those looking to start a new career or explore their options by using one of TWC's career tools to get started:
twc.texas.gov/jobseekers/skillsenhancementtools
To get the most out of this training, please be sure to update your WorkinTexas.com account. If you do not have an account you can register at
workintexas.com
.
WORKFORCE NETWORK, HIGHLAND LAKES:
A free, employer-sponsored plumbing course in the Highland Lakes. The course spans two semesters. Classes are 6-9p, Tuesdays, at the Hill Country Builders Association, 1401 Broadway in Marble Falls. The course is taught by Master Plumbers James Forest, working with Complete Care, and Lucas Brandenburg of Brandenburg Plumbing. Coursework counts toward 1,000 hours of on-the-job credit required for licensure. Area adults can train to enter one of three different trade careers through a free program facilitated by Workforce Network Inc., a nonprofit dedicated to creating local job opportunities. Workforce Network focuses on growing the Texas workforce in trade industries. This year, the network is hosting plumbing, electrical, and certified medical assistant training courses in the Highland Lakes. Eligible applicants must be 18 years or older, agree to a background check, participate in face-to-face interviews with recruiters, and live in the Highland Lakes. They must also be motivated to begin a career in the field covered by the course. In addition to providing firsthand experience, program facilitators also work to find employment opportunities for students. Funding comes from economic development corporations in Marble Falls, Burnet, and Llano, and The Texas Workforce Commission matched their contributions with grant funding. 830-613-1240.
texasworknet.com
ON-LINE TRAINING:
A wide variety of free, on-line learning materials are available. See our Focus Topic Page on Higher Education at:
Education
>> The Portal welcomes your suggestions for helpful resources to post here.

SANDY ROAD GUEST HAUS: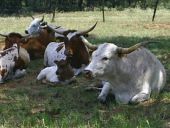 Upscale Western-style Guest House Lodging
in a Beautiful Ranch Setting in the Gorgeous Texas Hill Country

Reservations & Information: 281-300-7177
9242 RR 1320 (Sandy Road), Johnson City, TX 78636

Web: SandyRoadGuestHaus.com Email: info@SandyRoadGuestHaus.com

Come Relax & Enjoy!


---
---

Site designed, maintained & Copyright © by Cofran & Associates, Inc.All rights reserved
See Terms of Use before using this website.Cofran.cominfo@Cofran.com281-300-7177


---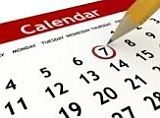 Click
for Hill Country:
»
RECURRING ACTIVITIES
»
MARKET DAYS
»
ALL CALENDARS
»
ATTRACTIONS
»
ADVENTURES
»
MAPS
---

---
Check us out on


---

---

---
The Most In-Demand Nursing Jobs of 2023
---
How To Make Your
Resume Unforgettable
---
Job Opportunity -
Chief of Marketing
& Operations
Click here
for full details.
---
Texas Walks . .
What's Raised Here,
Stays Here! 100% local!!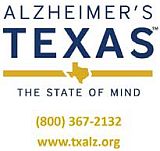 5 locations in
Central Texas
September and October.
Corporate sponsorship
& team/individual
registrations now available.
---
---
Affordable Pre-paid Emergency Air Transport Service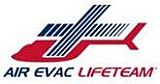 Click image for details
Protection starts at $65/yr
---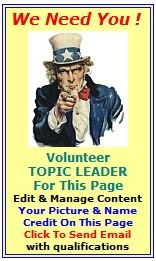 ---

Protect Your Computer Files With



On-Line storage
of your data.

Easy!

Just click
to get started.


---
---

---