Click for Free
Calendar
Event Submission
---
Click here for your



basic Portal listing!
---

---
preserving the past to
enrich the future ....



Website includes historical information about the former Gillespie County rural schools. Community neighbors and former students are preserving the rich history and places of learning established by the early German settlers. Open houses are held at the former schools throughout the year. All properties are available for special events and tours by request.

GILLESPIE COUNTY
HISTORIC SCHOOLS

HistoricSchools.org
info@historicschools.org
---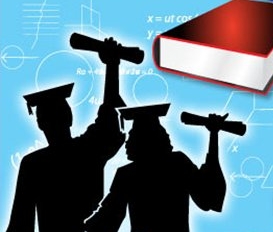 ---
---
---
---
Study Abroad in Italy: Top Universities and Colleges
---
Avoid Procrastination While Studying
---
FIRST CHOICE SHUTTERS
& BLINDS





Serving South-Central Texas
Quality window treatments
Plantation shutters, blinds, screens, shades
Wood and faux wood available
Made in America

Locally owned & operated:
Tim & Barbara Van Tassel
830-201-2151
timgvant@hotmail.com
Johnson City, TX
Call, email or text with questions or to arrange a no-obligation visit and quotation at your place.
Facebook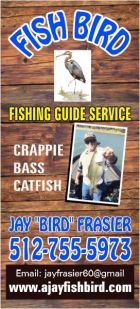 ---
Carport & Tent Spot Rentals In Rural Kerrville During Eclipse
---
COFRAN'S PC &
TECHNOLOGY HELP
- - -
Online, Remote
Tech Support &
Call-In Help Desk

Virus? Frustrated?
PC slowed down?
We can tune it up!
Internet, Wi-Fi,
Websites,
Email, Outlook,
Social Media,
Tech Marketing,
Excel, Quickbooks,
Zoom, TeamViewer,
Carbonite
** PC Repairs **

BSEE, MBA, xCPA
Veteran, Tech Officer

281-300-7177
Johnson City
info@cofran.com
www.cofran.com
---
"The Web Guy"
WEB SITE DESIGN
& MAINTENANCE
Economical
& Effective
281-300-7177
Johnson City, TX
info@cofran.com
cofran.com


---

"Business Coach"

COST CONTROLS,
EFFICIENCY &
BETTER STRATEGIES
= MORE PROFIT !!

Economical
& Effective

281-300-7177
Johnson City, TX

info@cofran.com
cofran.com


---
---

---

Cofran's Texas . . .
Hill Country Portal
A Powerful Information Database & Gateway Service for the Texas Hill Country

Use above MENU To Find "All Things In The Texas Hill Country"

Focus Topic Profile For:
HIGHER EDUCATION
IN THE HILL COUNTRY (& NEARBY)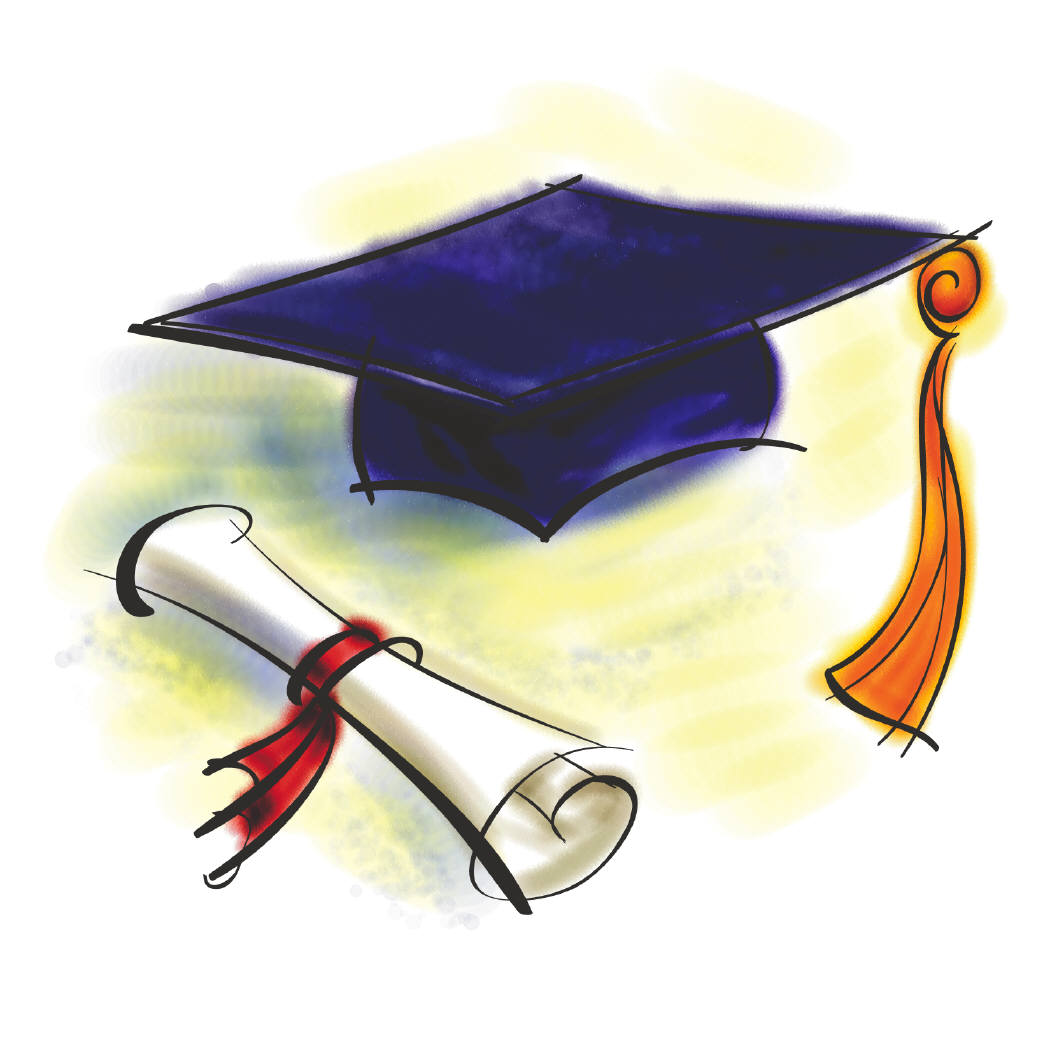 First class higher education is available from private and public colleges and universities in the Hill Country and even more so in the neighboring Austin and San Antonio metroplexes.
More campuses and expanding programs are evident.
Below is our list of these institutions of higher learning in the Texas Hill Country (and just beyond in Austin and San Antonio).
Full-time student enrollment is shown in parentheses, the total of undergraduate and graduate students.
We welcome inquiries, comments and submission of updates, additions, corrections & digital photos,
without compensation. Send to Editor at:
editor@HillCountryPortal.com
QUICK INDEX TO CATEGORIES (

click choice)
INSTITUTIONS LISTED ALPHABETICALLY
ALAMO COMMUNITY COLLEGE:
2222 N Alamo St, San Antonio, TX 78215.
www.alamo.edu
. District includes (all in greater San Antonio area):.
ANGELO STATE UNIVERSITY (ASU) IN THE HILL COUNTRY:
800-946-8627; Campuses in Boerne, Fredericksburg & Marble Falls.
angelo.edu/dept/grad_school/hillcountry

AUSTIN COMMUNITY COLLEGE:
512-223-4222; 5930 Middle Fiskville Rd, Austin, TX 78752-4390. (12,819);
austincc.edu
Kyle Campus: 512-262-6500; 1200 Kohlers Crossing, Kyle, TX 78640. austincc.edu/locations/campuses/hays-campus
Cypress Creek Campus: 1555 Cypress Creek Rd, Cedar Park, TX 78613
San Gabriel Campus: 449 San Gabriel Campus Dr, Leander, TX 78641
Pinnacle Campus: 7748 US-290 W, West Oak Hill, TX 78736. Temporarily closed to evaluate repairs, renovations, and possible expansion.
CENTRAL TEXAS COLLEGE:
512-556-2969; 254-526-7161 In State: 1-800-223-4760 Out of State: 1-800-792-3348; POB 1800, Killeen, TX 76540-1800. The CTC Service Area Campus provides college credit and noncredit classes to the citizens of Central Texas in the following counties: Bell, Burnet, Coryell, Hamilton, Lampasas, Llano, Mason, McCulloch, Mills, San Saba and Williamson. These classes are offered on a semester basis. CTC Community Coordinators are located in Brady, Burnet, Gatesville, Hamilton, Lampasas and San Saba. Classroom courses, academic and vocational programs, distance education, dual and concurrent enrollment for high school students.
ctcd.edu
CONCORDIA UNIVERSITY TEXAS:
512-313-3000; 11400 Concordia University Dr, Austin, TX 78726.
concordia.edu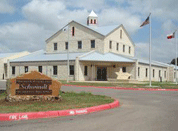 HILL COUNTRY UNIVERSITY CENTER:
830-990-4948; 2818 US 290 E, Fredericksburg, TX 78624.
hcucenter.org
. Offers on-site degree programs via partnerships with Central Texas College and Texas Tech University. See
Frederickksburg
.
HOWARD PAYNE UNIVERSITY:
830-629-2366; 1423 N Walnut Ave, New Braunfels, TX 78131.
hputx.edu/newbraunfels
. Branch of Brownwood-based HPU.
NATIONAL AUTONOMOUS UNIVERSITY OF MEXICO:
San Antonio
OUR LADY OF THE LAKE UNIVERSITY-SAN ANTONIO:
210-434-6711; 411 SW 24th St, San Antonio, TX 78207. (2,312);
ollusa.edu
SAINT EDWARD'S UNIVERSITY:
512-448-8400; 3001 S Congress Ave, Austin, TX 78704. (2,870);
stedwards.edu
SAINT MARY'S UNIVERSITY:
210-436-3011; 800-367-7868; One Camino Santa Maria, San Antonio, TX 78228. (3,780, in year 2013);
stmarytx.edu
. Founded 1852, Catholic, Liberal Arts
SAN ANTONIO COLLEGE NURSING SCHOOL:
830-257-8289; 721 Thompson Dr, Kerrville, TX 78028.
accd.edu/sac/nursing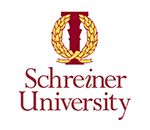 SCHREINER UNIVERSITY:
830-896-5411, 800-343-4919; 2100 Memorial Blvd, Kerrville, TX 78028.
www.schreiner.edu
SOUTH UNIVERSITY:
877-659-5706; 512-516-8800; 7700 W Parmer Ln, Building A, Ste A100, Austin, TX 78729.
southuniversity.edu
SOUTHWEST TEXAS JUNIOR COLLEGE:
830-278-4401; 2401 Garner Field Rd, Uvalde, TX 78801.
swtjc.edu
. Located next to Garner Field
SOUTHWESTERN UNIVERSITY:
512-863-6511; 1001 E University Ave, Georgetown, TX 78626-6107.
southwestern.edu
TEXAS LUTHERAN UNIVERSITY:
tlu.edu
. 1000 W Court St, Seguin, TX 78155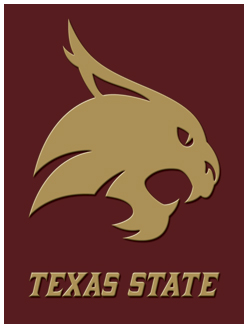 TEXAS STATE UNIVERSITY:
512-245-2111; 601 University Dr, San Marcos, TX 78666. (18,822); Founded in 1899, opened in 1903 as Southwest Texas Normal School. On the hill North and East of the square on the 11 acres.
txstate.edu
TEXAS TECH UNIVERSITY AT Fredericksburg:
102 E San Antonio St, Ste D, Fredericksburg, TX 78624; 830-990-2717;
depts.ttu.edu/fredericksburg

TEXAS TECH UNIVERSITY AT HIGHLAND LAKES:
830-798-9548;
806 Steve Hawkins Pkwy, Marble Falls, TX 78654.
depts.ttu.edu/highlandlakes
TEXAS TECH UNIVERSITY CENTER AT JUNCTION
, a branch of Texas Tech University: 325-446-2301; 254 Red Raider Ln, Junction, TX 76849.
depts.ttu.edu/junction
TRINITY UNIVERSITY:
210-999-7011; One Trinity Place, San Antonio, TX 78212-7200. (2,474);
trinity.edu

(THE) UNIVERSITY OF TEXAS AT AUSTIN:
512-475-7348; Austin, TX. (46,503);
utexas.edu
(THE) UNIVERSITY OF TEXAS AT SAN ANTONIO:
210-458-4011; One UTSA Cr, San Antonio, TX 78249-1644. (14,495);
utsa.edu

(THE) UNIVERSITY OF TEXAS HEALTH SCIENCE-SAN ANTONIO:
210-567-7000; 7703 Floyd Curl Dr, San Antonio, TX 78229. (2,303);
uthscsa.edu
UNIVERSITY OF THE INCARNATE WORD:
210-829-6000; 1-800-749-WORD; 4301 Broadway, San Antonio, TX 78209. (2,734);
uiw.edu
WAYLAND BAPTIST UNIVERSITY
:
sa.wbu.edu
Boerne Campus: 210-618-7093; 1221 S Main St, Boerne, TX 78006
New Braunfels Campus: 210-618-7093; 1672 Independence Dr, New Braunfels, TX 78130
Back To >> TOP OF PAGE & MAIN INDEX
STATE & FEDERAL EDUCATION AGENCIES
(TEXAS) EDUCATION AGENCY:
800-463-9734; 512-463-9734; 1701 N Congress Ave, Austin, TX 78701.
tea.state.tx.us
(HIGHER) EDUCATION COORDINATING BOARD:
512-427-6101; 1200 E Anderson Ln, Austin, TX 78752.
thecb.state.tx.us
EDUCATIONAL TECHNOLOGY, CENTER FOR:
940-565-4433; Denton, TX.
tcet.unt.edu/home
EDUCATOR CERTIFICATION, STATE BOARD FOR:
512-936-8400; 1701 N Congress Ave, 5th floor, Austin, TX 78701.
sbec.state.tx.us
EDUCATION, US DEPARTMENT OF:
ed.gov
TEXAS ASSOCIATION FOR THE EDUCATION OF YOUNG CHILDREN:
texasaeyc.org
WESTERN GOVERNORS UNIVERSITY:
866-225-5948;
wgu.edu
. An online university driven by a mission to expand access to higher education through online, competency-based degree programs. While not physically located in the Texas Hill Country, this state funded (Texas included) university provides accredited and affordable on-line opportunities to earn a degree.
ONLINE CAREER & DEGREE PROGRAMS:
AFFORDABLE COLLEGES ONLINE:
650-209-8505;
affordablecollegesonline.org/online-colleges/texas
. Dedicated to providing free higher education tools for current and future college students and their families, recently published research on all the Not-For-Profit universities and colleges in Texas that offer online college programs.
AMERICAN PUBLIC UNIVERSITY:
start.apu.apus.edu/online-degrees/overview
. 200+ online degree and certificate programs that start monthly.
ASSOCIATE DEGREE ONLINE:
associatedegreeonline.com
. Provides potential students with an extensive listing of schools currently offering online Associate Degree programs.
AUGUSTE ESCOFFIER SCHOOL OF CULINARY ARTS:
escoffier.edu/about/campuses/online-programs
. Online culinary arts programs.
(THE) COMPLETE ENGINEERING RESOURCE GUIDE:
engineeringmastersonline.ohio.edu/articles-and-resources/the-complete-engineering-resource-guide
CAREER CORNERSTONE CENTER: CAREERS IN SCIENCE, TECHNOLOGY, ENGINEERING, MATH AND MEDICINE:
careercornerstone.org/eleceng/eleceng.htm
CAREERS IN SCIENCE:
sciencebuddies.org/science-engineering-careers
DEVRY UNIVERSITY:
devry.edu/online-programs/online-education.html
. Associates through Masters degrees. Business, Accounting, Technology, Healthcare, Liberal Arts, Media Arts.
GUIDE TO ON-LINE SCHOOLS:
guidetoonlineschools.com/states/texas
MATHEMATICS-RELATED PROFESSIONS:
math.ucdavis.edu
PURDUE UNIVERSITY GLOBAL:
go.purdueglobal.edu
. Earn an Associate's Degree that's Affordable, Convenient, and Online. Accounting, Business Administration, Criminal Justice and Criminology, Fire Science, Information Technology, Legal Support, and Services Public Safety and Security.
SOUTH UNIVERSITY
lp.southuniversity.edu
. Austin, TX. Develop Your Skills in Family Nursing. MSN Family Nurse Practitioner
STRAYER UNIVERSITY:
strayer.edu
. Associates through Masters degrees.
TEXAS CAREER CHECK:
TexasCareerCheck.com
. Free assessment tools to help you understand what career paths might best align with your interests, skills and education. Includes comparative data about more than 1,000 types of jobs and educational resources to help you improve your skill set. Brought to you by the Labor Market & Career Information (LMCI) Department of the Texas Workforce Commission.
101 CAREER-BUILDING RESOURCES FOR ELECTRICAL ENGINEERS:
pannam.com/blog/best-resources-for-electrical-engineers
Back To >> TOP OF PAGE & MAIN INDEX
PORTAL EDITOR FAVORITE FREE-FORM QUERY WEBSITES:
GOOGLE - SEARCH:
google.com
GOOGLE - ADVANCED SEARCH:
google.com
. A powerful tool that allows you to tightly define what you are looking for, it will search deeper and lessen the irrelevant results.
HOW STUFF WORKS:
howstuffworks.com
IBM-WATSON:
ibm.com/watson
. Analytics, Cognos. A question-answering computer system capable of answering questions posed in natural language.
INSTRUCTABLES:
instructables.com
. Workshop, crafts, cooking, living, outside, teachers
PINTEREST:
pinterest.com
. Images, "boards". Perhaps worth a thousand words each.
THOUGHT.COM:
thoughtco.com
YOU TUBE:
youtube.com
. Science, math, and a nearly endless variety of subjects.
WIKI HOW:
wikihow.com
. How things work
WIKIPEDIA:
en.m.wikipedia.org
. A massive online dictionary and reference source.
FREE ONLINE BOOK SOURCES:
Most local libraries, museums and schools have access to online learning resources.
Further, your computer, tablet or smartphone can access online services such as: YouTube, Hulu, Amazon Prime, Netflix, AppleTV, Firestick, you name it ..... just view it on a wi-fi network and not on your cell service to avoid using up your data allowance. Depending on the provider, these sources provide movies, documentaries, books, lectures and videos.
There are website archives ("digital library") that provide "Free & Borrowable" games, movies, books, texts, music, etc. Try these:
BOOK BENEFITS:
bookbenefits.com
. Doesn't play with ad blockers.
BOOKTREE:
booktree.ng
. You can even request a book.
FIND POPULAR BOOKS:
findpopularbooks.com
INTERNET ARCHIVE:
archive.org
. A non-profit library of millions of free books, movies, software, music, websites, and more.
LEARNING EXPRESS LIBRARY:
learningexpresshub.com
. Free, includes tests, tutorials, eBooks. Available through most local libraries. This requires a "token" (think password) that happens automatically when you click through your library website. Via TexShare Databases.
LIBRARY GENESIS:
gen.lib.rus.ec
MANGO:
mangolanguages.com
. Many public libraries provide free access to e-books, streaming films and music, digital magazines, and even language learning resources.
MEDIAFIRE:
mediafire.com
MEP CAFE:
mepcafe.com
NEW YOUR PUBLIC LIBRARY:
nypl.org/books-music-movies/ebookcentral
. 300,000+ E-Books from the Library, Made simple. Popular E-Books, audiobooks & magazines, for kids and adults. Access this library with an app called SimplyE (Android or IOS), or with some tech wizardry via your PC.
PROJECT GUTENBERG:
gutenberg.org
. A free, online library of more than 60,000 free eBooks of the world's great literature. These ebooks are free because they are older works for which U.S. copyright have expired.
PDF DRIVE:
pdfdrive.com
. Free ebooks in pdf format, in a wide array of subjects.
P4 F COURSES:
p4fcourses.com
(THE) SWIPEUP:
theswipeup.com
TESLA:
tesla-institute.com/index.php/tesla-institute-books
. Electrical engineering, electronics, automation, mechatronics, computer technology, renewable energy, math, physics, more.
Z-LIBRARY:
B-ok.org
. One of the largest online libraries in the world that contains over 5,000,000 books and 77,00,000 articles. They aim to make literature accessible to everyone.
ZALOAUTO:
zaloauto.com
. Free ebook source.
ONLINE "DISTANCE LEARNING" COURSES & RESOURCES:
The availability of online resources to meet the learning needs of millions of students across the country is increasing. Many excellent programs are free. Here are some that you might consider. And, if you know of a good resource not listed here, please email us.
But first, while there are many excellent sites dedicated to learning on a subject matter basis as profiled further below, there are also free-form websites that allow you to research most any question you might have. Google, of course, is the most popular, but there are other powerful sites available, and all of these are free to use. For the inquisitive mind, and a world full of information, try these.
Note: MOOC: "Massive Open Online Course, .. an online course aimed at unlimited participation and open access via the web. In addition to traditional course materials, such as filmed lectures, readings, and problem sets, many MOOCs provide interactive courses with user forums to support community interactions among students, professors, and teaching assistants, as well as immediate feedback to quick quizzes and assignments." Wikipedia
COURSES & RESOURCES:
ABC AUSTRALIA: MULTIPLE EDUCATION RESOURCES:
education.abc.net.au/home#!/home
ABC MOUSE:
abcmouse.com
. Early learning academy for ages 2-8. Free 30 day trial. Books, puzzles, printables, games. Reading, math, science, social studies, art, music. 850+ Lessons across 10 levels
ACADEMIC/CLASSROOM RESOURCES:
amazingeducationalresources.com
. Free during COVID.
ACADEMIC EARTH:
academicearth.org/universities
. Hours of free lectures and course materials from leading universities.
ALISON:
alison.com
. Free online courses in many subjects.
ARTS IN LIBERTY - EDUCATION FOR FREEDOM:
artsofliberty.udallas.edu
. More advanced students can take advantage of the University of Dallas free liberal arts courses in Grammar, Logic, Rhetoric, Arithmetic, Geometry, Music and Astronomy. Includes study guides and galleries.
ASHBROOK CENTER - TEACHING AMERICAN HISTORY PROJECT:
teachingamericanhistory.org/resources
. A treasure trove of history resources that explore themes in American history and self-government through the study of original historical documents.
BILL OF RIGHTS INSTITUTE:
billofrightsinstitute.org/educate/educator-resources/institute-curricula
. A wealth of history curriculum resources.
BRAIN POP:
brainpop.com
. Online resources, interactive activities, quizzes, and lessons in everything from science and social studies to art and engineering.
CLASS CENTRAL:
classcentral.com
. Free, on-line college level courses from major colleges around the world, including hundreds from Ivy League schools. Thousands of courses in these categories: Computer Science, Business, Humanities, Data Science, Personal Development, Art & Design
CODE BREAK:
buff.ly/2WqeBcT
. A live, weekly webcast that teaches students computer science at home, even offering learning options for students without computers.
CODECADEMY:
codecademy.com
. Learn in-demand skills like coding in different programming languages, web development, design, and data science. Free access to basic lessons, with the option to pay for more advanced courses if your kids get really into it.
CORE KNOWLEDGE FOUNDATION CURRICULUM:
coreknowledge.org/curriculum
. The entire curriculum is online and free.
COURSERA:
coursera.org
. A wide range of courses created by various colleges and universities, including many that are free.
DESTINATIONS CAREER ACADEMY AT K12:
destinationscareeracademy.com
. A tuition-free online high school that combines traditional academics with industry-relevant, career-courses that are designed to help you gain real-world skills. Preparation for life after high school, whether you plan on going to college, entering the workforce, or both.
DISCOVERY EDUCATION - VIRTUAL FIELD TRIPS:
discoveryeducation.com/community/virtual-field-trips
. Free virtual trips include: Polar Bears and the Tundra, Social Emotional Skills, STEM, manufacturing, and more. hey also include a companion guide packed with standards-aligned, hands-on learning activities for each trip.
DON HARRINGTON DISCOVERY CENTER - AMARILLO, TX:
discoverycenteramarillo.org/education/distance-learning
. DHDC is an interactive, hands-on science learning center which hosts over 80,000 participants each year. Our distance learning sessions feature our Science Live! shows and guest lectures. Shows are hour-long edu-tainment events bursting with hair-raising demonstrations and explosive results, live-streamed into your classrooms and auditoriums in spectacular high definition. Funny, engaging and jam-packed with learning, Science Live! will leave your students cheering for more! Programs align with TEKS and NGSS.
DUOLINGO:
duolingo.com
. Free online learning tools in 36 languages.
EDX:
edx.org
. Access free online courses delivered by a consortium of leading colleges and universities. College-level content in computer science, language, business management, engineering, and robotics, among others.
FREE CODE CAMP:
freecodecamp.org
. Learn to code.
GOOGLE FOR EDUCATION:
edu.google.com
. To help expand learning for everyone. Working to support education through our products, programs, and philanthropy. Solutions for K-12 and higher education.
HAPPY NUMBERS:
happynumbers.com
. Free usage until end of school year. Students learn online, and your school teacher can use this to assist small groups.
HOME SCHOOL LEGAL DEFENSE ASSOCIATION - HOMESCHOOLING THROUGH HIGH SCHOOL:
hslda.org/content/highschool/default.asp
(THE) INSTITUTE OF TEXAN CULTURES:
texancultures.com/learn
. The ITC's Education website has lots of information and activities for teachers, parents, and children, including "Just for Kids: Adventures in Texas History and Culture."
HILLSDALE COLLEGE ONLINE COURSES:
online.hillsdale.edu
. This private conservative college in Hillsdale, Michigan offers free courses in Politics, History, Literature, Philosophy, Religion, and Economics.
KHAN ACADEMY:
Web
. Educational resources for families navigating homeschooling. Free, high-quality, online learning content for kids. YouTube instructional videos in a wide range of content areas, including all levels of mathematics, English language arts, science, history, computer science and programming, and SAT preparation. Content is aligned with state curriculum standards, and parents can view and track their children's progress. Widely used in schools across the country and can be a great resource for in-home learning.
LYNDA.COM:
lynda.com
. Available for free through many public libraries, Has many online learning resources in subject areas ranging from photography to business to web development.
MARGINAL REVOLUTION UNIVERSITY (MRU):
mru.org
. Economics isn't always taught at the K-12 level, but the dynamic, self-paced introductory economics courses offered for free through MRU are likely to pique your older child's interest. These are also great classes for you to learn alongside your child.
MICROSOFT REMOTE LEARNING:
microsoft.com/en-us/education/remote-learning
MYSTERY SCIENCE:
mysteryscience.com
. Free memberships for up to one year, with engaging lessons in a variety of science-related areas, including timely topics such as: How do germs get inside your body? Video lessons are complemented by hands-on experiments and downloadable activities.
NASA TV EDUCATION CHANNEL:
nasa.gov/stem
. Provides educational programming for students and teachers, and includes extensive STEM resources.
NATIONAL COUNCIL FOR THE SOCIAL STUDIES:
socialstudies.org
. This national organization provides numerous resources and information on social studies-related conferences, publications, and classroom practices.
NATIONAL SCHOOL CHOICE WEEK:
.
schoolchoiceweek.com/keep-learning
. Offers online resources categorized by content area, including: math, social studies, English language arts, and foreign language education. Also includes online communications platforms.
NO RED INK:
noredink.com
. Free, online writing and grammar resource helps learners of all ages to practice and refine their writing skills.
OPEN CULTURE:
openculture.com
. Access 1,500 free, online audio and video courses from top world-wide universities, as well as 1,000 free audio books and documentaries.
OUTSCHOOL:
outschool.com
. A low-cost online learning resource.
PRAGER U:
//www.prageru.com/kids
. A non-profit that provides free educational content for Kindergarten through 12th grade students. PragerU Kids is quickly becoming the most impactful, entertaining, pro-America kids education program in the nation. From animated historical adventures, short-form storytime shows, illustrated children's books, and digital magazines about historical heroes and global issues, PragerU Kids has already earned more than 12 million views in less than a year.
PRENDA MICROSCHOOL:
Web
. A microschool model that is a complete K-8 educational experience aligned to academic standards. Because of the recent COVID-19 outbreak, they have a version that anyone can do from home for a fraction of the normal cost.
PRODIGY MATH:
prodigygame.com
. A free, online math program that uses a fun video game-style interface to engage learners. Users create their characters and conquer challenges while doing math along the way, tied to their skill level and aligned with core competencies. The paid version offers more math and allows parents and teachers (parents can register as teachers), to run tests and diagnostics, emphasize certain mathematical concepts, and assess progress behind the scenes, while the learners happily play the game.
SCHOLASTIC:
classroommagazines.scholastic.com/support/learnathome.html
. Offers 20 days of free usage of their Learn At Home resources for grades k-9. Scope includes: day-by-day projects to keep kids reading, thinking, growing.

SCIENCE MILL - JOHNSON CITY, TX:
sciencemill.org
. Their new Explorer Zone virtual program at
sciencemill.org/explorer-zone
, is an exciting new interactive science program and has fresh episodes every Tuesday at 11a. Take a virtual field trip through their own Aquaponics Greenhouse, fun DIY activity, and explore connections to STEM Careers! Each weekly episode will highlight a Science Mill exhibit with fun, hands-on, easy-to-follow activities to try at home, all to encourage every budding backyard biologist, kitchen table chemist and playroom programmer to ask questions, test it out and try it again.
SMITHSONIAN INSTITUTION:
naturalhistory.si.edu/visit/virtual-tour
. Free, online resources and activities for learners. Tour the exhibits room-by-room. See special area for kids:
si.edu/kids
.
SPACE FOUNDATION - 10 FREE LESSON PLANS:
discoverspace.org/education/for-educators/stem-lesson-plans
. A partnership with Peanuts in their ongoing quest to catalyze the next generation of space explorers, innovators, and entrepreneurs.
STMATH:
stmath.com
. A PreK-8 visual instructional program that leverages the brain's innate spatial-temporal reasoning ability to solve mathematical problems. Challenging puzzles, non-routine problem solving, and informative feedback. Free trial.
TEXAS COUNCIL FOR THE SOCIAL STUDIES:
texascouncilforthesocialstudies.wildapricot.org
. This state affiliate of the National Council for Social Studies provides an educator blog and lesson plan resources under The Texan tab on the main menu.
TEACHING TEXAS:
TeachingTexas.org
is the premier site for finding resources to teach Texas studies. All resources are linked to 4th and 7th grade TEKS. The website is a collaborative project of the Texas State Historical Association, the Portal to Texas History, and the Texas State Library and Archives Commission, as well as others. You can also find THC educational materials here.
TEXAS HISTORICAL COMMISSION (THC):
thc.texas.gov/get-involved
. A variety of learning resources, including content area lesson plans, plus lesson plans and guides for many of the Texas historical sites.
TEXAS HOME SCHOOL COALITION:
806-744-4441;
thsc.org
. Mission is to serve and inform the home school community and promote home education in Texas.
TEXAS TIME TRAVEL:
texastimetravel.com
. This THC site offers maps, brochures, and short videos on Texas history, Heritage Trails, and statewide travel. See the Guides & Apps tab for material that can be downloaded or ordered.
TEXAS TRAVEL GUIDES:
thc.texas.gov/forms/order-travel-guides
. Colorful brochures focused on history content as well as Texas heritage travel are available to download or order for classroom use.
UDEMY:
udemy.com
An online learning platform featuring 100,000+ video courses taught by expert instructors. Take courses in anything from programming languages like Python and Java to personal development classes like design, drawing, writing and yoga. Join the more than 40 million students who are mastering new skills, advancing their careers, and exploring new hobbies.
ZEARN MATH:
about.zearn.org/distance-learning
. Their entire K-5 curriculum, including 400 hours of digital lessons with on-screen teachers and supportive remediation, is available for free during the CoronaVirus period. Kids, teachers, parents, and caregivers can directly access online all their top-rated content 24/7.
SCIENCE-ORIENTED VIDEOS:
BACKYARD SCIENTIST:
youtube.com/channel/UC06E4Y_-ybJgBUMtXx8uNNw
BRAIN SCOOP:
youtube.com/user/thebrainscoop
MINUTE PHYSICS:
youtube.com/channel/UCUHW94eEFW7hkUMVaZz4eDg
MINUTE EARTH:
youtube.com/channel/UCeiYXex_fwgYDonaTcSIk6w
NATURE ONLINE VIDEO STREAMING ARCHIVE:
nature.com/nature/articles?type=nature-video
. For selected articles and letters, provides streaming videos that feature interviews with scientists behind the research and analysis from Nature editors.
SCI SHOW:
youtube.com/user/scishow
SCIENCE FRIDAY:
sciencefriday.com
. A weekly science talk show, broadcast live over public radio stations in the United States, with an archive of interesting science-related videos, podcssts, stories, and educational resources, including STEM.
SCIENCE MAG:
Sciencemag.org
provides video presentations, images and slide shows associated with the content on the Science sites.
Archive
,
Journals
VERITASIUM:
youtube.com/user/1veritasium
BROADLY-BASED TOPIC VIDEOS:
BOOK TV:
c-span.org/series/?bookTv
. Provides videos of interviews with nonfiction authors, discussing their books, their research, and their lives. The content covers a variety of subjects including political, scientific, artistic and cultural books.
TEACHING CHANNEL:
teachingchannel.org
. Offers videos, resources and lesson plans for teachers, that cover mathematics, science, English, history and other social sciences.
TED-ED:
ed.ted.com
, A free suite of high-quality videos on a variety of topics for learners of all ages, including supplemental materials, discussion questions, and opportunities to probe deeper into areas of interest.
LEARNER.ORG:
Learner.org
. Offers free education videos on topics such as arts, foreign language, history, literature, mathematics, science, and more.
LEARNER'S TV:
LearnersTV.com
. Contains lots of free video lectures in the fields of biology, mathematics, physics, engineering, medicine, management and accounting, and dentistry from colleges/universities around the world.
VIDEO LECTURES:
VideoLectures.net
. Provides free on-demand educational video lectures, from educational institutions and scientists around the world, on a variety of topics such as arts, biology, computer science, economics, history, physics, psychology and technology.
TED (TECHNOLOGY ENTERTAINMENT DESIGN):
Ted.com
. Founded in 1984, it defines its mission as "ideas worth spreading". Since 1984 its scope has become broader. Now its themes cover a broad set of topics with videos: technology, entertainment, design, business, science, culture, arts, global issues.
VEGA SCIENCE TRUST:
vega.org.uk
. A UK-based non-profit organization that aims to create a broadcast platform for the science, engineering and technology (SET) communities. Its science videos include Nobel prize interviews, science lectures, educational resources, and documentaries.
OTHER EDUCATIONAL VIDEOS:
FOLKSTREAMS:
Folkstreams.net
. Offers free streaming documentary films about American folk or roots cultures, and includes transcriptions, suggested readings and links to related websites about the films.
INTERNET ARCHIVE:
archive.org/details/movies
. Moving Image Archive is a moving images library of free movies, films, and videos. This library contains thousands of digital movies ranging from classic full-length films, to daily alternative news broadcasts, to cartoons and concerts.
THE BRITISH COUNCIL FILM COLLECTION:
film-directory.britishcouncil.org/british-council-film-collection
. An archive of 120 short documentary films made by the British Council during the 1940s designed to show the world how Britain lived, worked and played.
NATIONAL FILM BOARD OF CANADA:
NFB.ca
. Provides a large collections of moving pictures including animation, documentaries, experimental films and alternative dramas from Canada.
THE ARCHAEOLOGY CHANNEL:
archaeologychannel.org
. Provides free streaming media and educational resources about archaeology and indigenous peoples.
Back To >> TOP OF PAGE & MAIN INDEX
ONLINE VIRTUAL TOURS, TRIPS, WEB CAMS:
AQUARIUMS:
CLEARWATER MARINE AQUARIUM:
seewinter.com/animals/webcams/winter-zone-cam-1
. Live cams
GEORGIA AQUARIUM:
georgiaaquarium.org/webcam/beluga-whale-webcam
. Live cams
MONETERY BAY AQUARIUM:
montereybayaquarium.org/animals/live-cams
. Live cams
NATIONAL AQUARIUM LIVE CAMS - BALTIMORE:
aqua.org/Experience/live
NATIONAL AQUARIUM VIRTUAL TOUR - BALTIMORE:
aqua.org/media/virtualtours/baltimore/index.html
NATIONAL AQUARIUM - WASHINGTON:
aqua.org/media/virtualtours/washington/index.html
TEXAS STATE AQUARIUM - CORPUS CHRISTI, TX:
texasstateaquarium.org/educate/teachers-and-schools/aquavision
. Putting the animals front and center in your classroom – from red ibis and pink flamingos to sharks, dolphins, and sea turtles! In additional to the scheduled events listed, all current Aquavision programs are available upon request.
ARTS & CULTURE:
AMON CARTER MUSEUM OF AMERICAN ART - FT WORTH, TX:
cartermuseum.org/learn/distance-learning
. Offers a variety of interdisciplinary, interactive distance learning programs that bring the museum to your classroom via webcam. Focusing on the collection, a museum educator engages teacher and student audiences in discussions and activities exploring art, culture, history, language arts, science, and more. These curriculum-based programs align with state and national standards. Programs offered may be modified according to grade level and curricular specifications. Programs last up to one hour, and serve up to thirty students at a time. A minimum of ten students is required. Programs are FREE for Texas schools and organizations, and cost $75 each for those outside the state of Texas.
BERLIN PHILHARMONIC - DIGITAL CONCERT HALL:
digitalconcerthall.com/en/concerts
BLANTON MUSEUM OF ART - AUSTIN, TX:
collection.blantonmuseum.org
. Online view of modern and contemporary American and Latin American art, Italian Renaissance and Baroque paintings, and a variety of prints and drawings and many more of their 19,000 artworks.
(THE) DALI-THEATRE MUSEUM - CATALONIA, SPAIN:
mentalfloss.com/article/542652/facts-about-salvador-dali
. Free virtual tour of the theatre, grounds and selected exhibits of art by Salvador Dali.
GOOGLE ARTS & CULTURE:
artsandculture.google.com
. A free, wide-ranging online source of videos and virtual tours on many places and topics involved with the arts and culture.
GUGGENHEIM MUSEUM - NYC:
Web
. Includes the impressive building and all art galleries. Free virtual tours include the Guggenheim's famous spiral staircase and other incredible works of art from the Impressionist, Post-Impressionist, Modern and Contemporary eras.
(THE) LOUVRE:
louvre.fr/en/visites-en-ligne
METROPOLITAN MUSEUM OF ART - NYC:
metmuseum.org/art/online-features
. Free virtual tour of many of the 2 million pieces of fine art.
METROPOLITAN OPERA HOUSE - NYC:
Web
. The "Met" goes virtual live with performances at 7:30p, and for 20 hours afterwards. Free
MODERN ART MUSEUM OF FORT WORTH:
themodern.org
. Typically shows online a variety of sculptures, murals, and photographs.
MUSEE D'ORSAY - PARIS:
artsandculture.google.com/partner/musee-dorsay-paris?hl=en
. Free virtual tour of art in this popular gallery that houses dozens of famous works from French artists who worked and lived between 1848 and 1914, including artworks from Monet, Cézanne, and Gauguin, and others.
MUSEUM OF FINE ARTS - HOUSTON:
mfah.org
. The museum is nearly 100 years old, and home to many famous contemporary art pieces. Their new MFAH AT HOME is a virtual museum experience where followers can access the e-museum at 
emuseum.mfah.org
to their art collection, and view films, recorded lectures and artists talks.
MUSEUM OF MODERN ART:
artsandculture.google.com/partner/moma-the-museum-of-modern-art
.
NATIONAL GALLERY OF ART:
artsandculture.google.com/partner/national-gallery-of-art-washington-dc?hl=en
. Free virtual tours of the gallery and exhibits, and access to past lectures. Includes two online exhibits through Google: An exhibit of American fashion from 1740 to 1895, including many renderings of clothes from the colonial and Revolutionary eras; and a collection of works from Dutch Baroque painter Johannes Vermeer.
NATIONAL MUSEUM OF MODERN AND CONTEMPORARY ART - KOREA:
artsandculture.google.com/partner/national-museum-of-modern-and-contemporary-art-korea?hl=en
NATIONAL MUSEUM OF MODERN AND CONTEMPORARY ART, SEOUL, KOREA:
Web
. Google's free virtual tour takes you through six floors of contemporary art from Korea and the world.
RIJKSMUSEUM MUSEUM - AMSTERDAM:
Web
. Free virtual tour allos you to view masterworks from the Dutch Golden Age, including works from Vermeer and Rembrandt.
VAN GOGH MUSEUM - AMSTERDAM:
artsandculture.google.com/partner/van-gogh-museum?hl=en
. Free virtual tour includes collection of 200 paintings, 500 drawings and 750 personal letters by Vincent van Gogh.
MUSEUMS:
BOSTON CHILDREN'S MUSEUM:
Web
. Virtual tour via Google Maps that allows kids to explore 3 floors of fun.
BRITISH MUSEUM - LONDON:
britishmuseum.org/learn/schools/ages-7-11
. Children ages 7-11. A collection of over 8 million pieces, with many viewable online for free. Includes Rosetta Stone and Egyptian mummies.
BULLOCK TEXAS STATE HISTORY MUSEUM - AUSTIN, TX:
thestoryoftexas.com/education/distance-learning
. Explore history through live, interactive, two-way video conferencing led by Museum Educators. These content-enhancing experiences will engage your students in examining artifacts and primary sources, and thinking critically about a Texas history topic. All programs are designed with pre- and post-viewing activities, and a variety of teacher resources aligned to Texas Essential Knowledge and Skills (TEKS).
FIELD MUSEUM - CHICAGO:
fieldmuseum.org/science/research
GEORGE H.W. BUSH PRESIDENTIAL LIBRARY AND MUSEUM - BRYAN/COLLEGE STATION, TX:
bush41.org/education/distance-education
. Located at Texas A&M University, it is dedicated to preserving and making available the records and artifacts of George H.W. Bush, 41st President of the United States. They promote civic literacy and increased historical understanding of our national experience, and foster a community of public service and volunteerism. This mission is accomplished by offering rich educational and public programs, original museum exhibits and access to archival holdings.
GOOGLE MUSEUM TOURS:
artsandculture.google.com/partner?hl=en
. Free virtual tours of many of the world's great museums. Included in above link.
(THE) GRACE MUSEUM:
thegracemuseum.org
. Offer distance learning virtual field trips to schools across the nation and throughout the world! Distance learning at The Grace Museum involves launching a real-time, interactive experience for teachers and students of all ages. Programs are TEKS and TAKS aligned.
HOUSTON MUSEUM OF NATURAL SCIENCE:
hmns.org
. Offers a virtual tour of the online-only Gordon Smith Collection as part of the Google Cultural Institute Collection. You will find an insect zoo, dinosaur casts, and a Foucault pendulum.
hmns.org/exhibits/online-exhibition
NATIONAL ARCHIVES - FT WORTH, TX:
archives.gov/education/distance-learning
. The nation's record keeper and independent Federal agency that preserves and protects the historically valuable records of the United States Federal Government. Their mission is to provide public access to these Federal Government records such that it strengthens our democracy by allowing Americans to claim their rights of citizenship, hold their government accountable, and understand their history so they can participate more effectively in their government. The interactive Distance Learning programs feature primary sources from the Archives' holdings, including: historical documents, photographs, maps, posters, and more! Free distance learning opportunities for students and educators. Programs are available on a scheduled basis. Programs align with State and National social studies standards. Teacher guides include pre- and post-program lessons.
NATIONAL MUSEUM OF THE UNITED STATES AIR FORCE - WRIGHT-PATTERSON AIR FORCE BASE IN DAYTON, OH:
nationalmuseum.af.mil
. Free virtual tour of a wide array of military weapons and aircraft, including the presidential airplanes of Franklin D. Roosevelt, Harry Truman, Dwight D. Eisenhower, John F. Kennedy, and Richard Nixon. Includes tours of the grounds, letting you view decommissioned aircraft from World War II, Vietnam, and the Korean War.
NATIONAL WOMEN'S HISTORY MUSEUM - ALEXANDRIA, VA:
Museum's mission is to educate, inspire, empower, and shape the future "by integrating women's distinctive history and culture in the United States." They offer free, online, well-curated
exhibits
and
oral histories
.
PACIFIC WAR MUSEUM - Fredericksburg, TX:
pacificwarmuseum.org/discover/distance-learning
. Free online programs that bring the museum's mission to life via educational exploration for youth. Teacher guides are included. Class reservations are required and can be scheduled for convenient times. Some are available on the museum's YouTube channel.
PARIS MUSEUM COLLECTIONS: IMAGES AND TOURS:
parismuseescollections.paris.fr/en
PERGAMON MUSEUM - BERLIN:
artsandculture.google.com/entity/pergamon/m05tcm?hl=en
. One of Germany's largest museums, it is home to ancient artifacts including the Ishtar Gate of Babylon and the Pergamon Altar.
SIXTH FLOOR MUSEUM AT DEALEY PLAZA - DALLAS, TX:
jfk.org/the-museum/plan-your-visit/education/distance-learning
. The life, death and legacy of President John F. Kennedy through interactive, inquiry-based distance learning programs, you and your students can experience history through careful examination of the photographs, films and artifacts in the Museum's collection of more than 60,000 items. These programs also connect students with "living history" speakers: eyewitnesses, law enforcement officials, journalists, physicians and others with direct memories of the Kennedy assassination. Thoughtful discussions on U.S. history, world history, the Civil Rights Movement, oral history and the role of the historian! Programs are TEKS aligned, and meet national history standards.
SMITHSONIAN - NATIONAL AIR & SPACE MUSEUM:
artsandculture.google.com/partner/smithsonian-national-air-and-space-museum?hl=en
SMITHSONIAN - NATIONAL MUSEUM OF NATURAL HISTORY - WASHINGTON DC:
naturalhistory.si.edu/visit/virtual-tour
. A free online tour of the entire grounds, with a virtual room-by-room walking tour of all exhibits, including the Hall of Mammals, Insect Zoo, Dinosaurs, and Hall of Paleobiology.
SPY MUSEUM:
spymuseum.org/education-programs/spy-resources
US SPACE & ROCKET MUSEUM - HUNTSVILLE, AL:
YouTube Link
. Includes Saturn 5 rocket.
VATICAN MUSEUMS:
Web
. Includes Sistine Chapel:
Web-SC
. Tour in the Vatican, Italy. Tour includes interior artworks of the chapel, the renowned ceiling, and Michelangelo's "The Last Judgement".
WITTE MUSEUM - THIS SAN ANTONIO:
wittemuseum.org
. Specializes in paleontology and geology. Their "Witte Where You Are to families" program posts educational resources (including videos) daily, with a downloadable activity or recipe to go along with the content. Tour:
wittemuseum.org/Witte-Where-You-Are
PARKS:
TEXAS PARKS AND WILDLIFE DEPARTMENT:
tpwd.texas.gov/landwater/water/conservation/cf_distance_learning
. Their mission is to manage and conserve the natural and cultural resources of Texas and to provide hunting, fishing and outdoor recreation opportunities for the use and enjoyment of present and future generations. Explore their distance learning program that connects you to TPWD's biologists and interpreters LIVE from your home. See website for scheduled programs, all of which are free and TEKS aligned.
NATIONAL PARK SERVICE VIRTUAL TOURS:
nps.gov/search/?affiliate=nps&query=virtual+tour
,
More

YELLOWSTONE NATIONAL PARK:
nps.gov/yell/learn/photosmultimedia/virtualtours.htm
.
Walk To Canary Spring
,
Fort Yellowstone
YOSEMITE NATIONAL PARK:
virtualyosemite.org/about-virtual-yosemite
. Includes Mariposa Grove of Giant Sequoias, Yosemite Falls, and Half Dome.
ZOOS:
AMAZON RAINFOREST:
Video
ATLANTA ZOO - PANDA CAM:
zooatlanta.org/panda-cam
CINCINNATI ZOO:
facebook.com/cincinnatizoo
. A Facebook live safari every day at 3pm EST.
FORT WORTH ZOO:
fortworthzoo.org
. The Zoo's mission is based on three principles: Conservation, Education, and Entertainment. They use a combination of live animals and animal biofacts to help students hone their observation skills and inquiry methods as well as understand important biological concepts. Students will discover some of the world's most amazing creatures from Africa to Texas, with lessons adapted to the TEKS and National Standards.
HOUSTON ZOO:
houstonzoo.org/explore/webcams
. Live cams
REID PARK ZOO - TUCSON, AZ:
reidparkzoo.org/cameras/lion-cam
. Cam
SAN DIEGO ZOO:
kids.sandiegozoo.org/videos
SMITHSONIAN NATIONAL ZOO - Washington:
nationalzoo.si.edu/webcams
. Cams
OTHER LIVE CAMS:
DUKE FARMS EAGLE CAM - NEW JERSEY:
dukefarms.org/making-an-impact/eagle-cam
EXPLORE.ORG LIVE CAMS:
explore.org/livecams
LIBERTY SCIENCE CENTER - NEW JERSEY:
lsc.org/news-and-social/webcams
. Cams
INTERESTING PLACES, CITIES, COUNTRIES:
AIRPANO:
airpano.com
. Free around-the-world virtual tours include 360Photo, 360Video
AMERICA:
america.com
. Virtual tours of American cities: Chicago, Hawaii, Las Vegas, Los Angeles, Miami, New York, San Francisc, and locations around the world.
ANCIENT ROME VIRTUAL TOUR WITH LESSONS:
Web
ANNE FRANK HOUSE VIRTUAL TOUR:
annefrank.org/en/anne-frank/secret-annex
BAHAMA CORAL REEF:
YouTube
. An up close look at Bahamian coral reefs with an emphasis on reef biodiversity.
BUCKINGHAM PALACE:
royal.uk/virtual-tours-buckingham-palace
ELLIS ISLAND INTERACTIVE TOUR:
teacher.scholastic.com/activities/immigration/tour
FARMFOOD 360:
farmfood360.ca/#fur-tile
. A Canadian website that offers 11 virtual tours of farms, including minks, pigs, cows, apples and eggs.
GALAPAGOS ISLANDS:
YouTube-Part 1
,
Part 2
. Go on an expedition on the ship Endeavor II with National Geographic.
(THE) GREAT PYRAMIDS:
tripsavvy.com/virtual-field-trip-pyramids-1259200
GREAT WALL OF CHINA 360:
airpano.com/360photo/China-Great-Wall
. Tour wall that is 2,000 years old, and 3,000 miles long.
GREAT WALL OF CHINA VIRTUAL:
thechinaguide.com/destination/great-wall-of-china
GREECE-ANCIENT:
YouTube
GOOGLE VIRTUAL FIELD TRIPS:
artsandculture.google.com/partner?hl=en
. Over 30 trips, including; San Diego Zoo, Yellowstone National Park, and many more.
MARS:
Web
. Explore the surface of Mars on the Curiosity Rover. They are updating from WEBVR to WEBXR, and the 360 Mode offers a realistic digital view.
MCDONALD OBSERVATORY - DAVIS MOUNTAINS, WEST TEXAS:
Virtual Program
. Stay in your classroom and take a virtual field trip to the Observatory for a live videoconference program. They are interactive science learning experiences that are an extension of your classroom instruction, led by McDonald Observatory astronomy facilitators trained in 5E science pedagogy. All videoconferences are TEKS aligned and feature engaging experiences such as real-time telescope observations of the Sun, Moon, and Venus, small group or individual student activities, virtual tours of world-class research telescopes, science drawings, and the opportunity to ask questions and interact with the videoconference facilitator. Teachers download a program check-list, student activity sheets, materials list, videoconference teacher-guide, suggestions for pre and post-conference activities, TEKS/TAKS linkages, student behavior guidelines, and a videoconference evaluation.
NASA VIDEO TOURS:
nasa.gov/multimedia/videogallery
. Missions, galleries, apps, videos, podcasts, eBooks, and more.
NASA - GLEN RESEARCH CENTER - OHIO:
nasa.gov/glennvirtualtours
. Free virtual tour.
NASA - LANGLEY RESEARCH CENTER - VIRGINIA:
oh.larc.nasa.gov/oh
. Free virtual tour.
NASA MISSION OPERATIONS ROOM:
nasa.gov/content/goddard/hubble-360-degree-virtual-tour
NASA IMAGE & VIDEO LIBRARY:
images.nasa.gov
. Free access opened to their entire media library, copyright free. Searchable by topic.
NATURE CONSERVANCY - NATURE WORKS:
natureworkseverywhere.org/resources
REACH THE WORLD:
reachtheworld.org
TEXAS WILDLIFE ASSOCIATION:
texas-wildlife.org/program-areas/youth-videoconferencing
. They offer students the chance to learn more about native Texas wildlife while enhancing general science concepts through interactive discussions and activities! Programs focus on unique animal traits and adaptations, predator-prey relationships, and general wildlife ecology. Post-program companion activities, publications and Discovery Trunks are available.
TOUR VIDEOS:
tourvideos.com
. Country and city video tours, on You Tube.
WASHINGTON DC ARCHITECTURE:
thoughtco.com/diverse-architecture-of-washington-dc-4065271
THE WHITE HOUSE:
artsandculture.google.com/partner/the-white-house
WOLF CONSERVATION CENTER:
nywolf.org/meet-our-wolves/webcams
. Cams
WORLD PANORAMAS:
360cities.net
YOU VISIT:
youvisit.com/virtual-reality-360-experience
. Virtual visit many locations throughout the world.
Back To >> TOP OF PAGE & MAIN INDEX
LOCAL FINANCIAL AID & SCHOLARSHIPS

Locally available scholarship opportunities are posted here. Check out the links shown to determine the qualifications, dollar amount and nature of each. Good luck!
We have no further information on these opportunities, so please do not contact us with questions about them. Please directly contact these generous scholarship sponsors.
BLANCO COUNTY A&M CLUB:
The local A&M Club offers scholarships to students who will attend Texas A&M University. Contact: Greg Wessels, 830-833-1308, gregw@countywidetitle.net
BLANCO RODEO ASSOCIATION:
blancorodeo.com
. Scholarships to students pursuing higher education in related fields. Eli Guzman, President, 281-468-5107, eliguzman1010@gmail.com
BURCH LAW FIRM:
Application
. Deadline: late-April. Contact: Matt Rhoney, burchfirm@gmail.com
BURNET COUNTY REPUBLICAN WOMEN'S GROUP:
Accepts applications from graduating seniors at Burnet and Marble Falls high schools and Faith Academy of Marble Falls for a $1,000 scholarship. The scholarship may be used for either college or a technical school. Applicants must be a U.S. citizen and submit an essay answering a question concerning the Republican Party and its basic platform. Applications are due by March 1 to school counselors at Burnet High School and Faith Academy. Marble Falls students should turn in applications to the Marble Falls Education Foundation. Along with fundraisers, the club also raises scholarship money through donations. To donate to the fund, mail a check made out to BCRW and send to club treasurer Carolyn Richmond at 320 Columbine, Meadowlakes, TX 78654. Contact scholarship chair Wanda Kauffman at wkauffman52@verizon.net
CAPITAL FARM CREDIT:
Hill Country Regional Scholarship.
capitalfarmcredit.com
. Ten $1,000 one-time scholarships awarded to graduating seniors who are seeking an agriculture-related degree, to students from any of the following counties: Blanco, Burnet, Coleman, Gillespie, Kimble, Lampasas, Llano, Mason, Menard, McCulloch, Mills, San Saba. Scholarships will be awarded using eligibility requirements listed below. Deadline: March. Contact the Capital Farm Credit office (
Office Map
) closest to you to request an application. All applications must be submitted to the student's local branch office.
COMMUNITY FOUNDATION OF THE TEXAS HILL COUNTRY:
communityfoundation.net/scholarships
. Mike Cayce Memorial Scholarship Fund. Offers scholarship opportunities for local students. Link has listings for scholarships for many high schools in Hill Country (Bandera, Boerne, Boerne Champion, Center Point, Comfort, Fredericksburg, Harper, Heritage, Hill Country, Ingram, Medina, Nueces, Our Lady of the Hills, Tivy, and some beyond). Deadline: January. Contact: Ingrid Cunyus, Grants & Scholarships Manager, at ingrid@communityfoundation.net

CTEC:
Rural Scholarship Program. 830-997-2126. Fredericksburg.
ctec.coop
. Provides electrical service. . Non-profit electric cooperatives can use unclaimed capital credit funds, previously collected by the Comptroller Office for the State General Fund, for student scholarships for secondary education.
Application & Information
. Available: 25 $1,000 scholarships for member families in the Co-op's service territory. Deadline: February
DON'T MESS WITH TEXAS SCHOLARSHIP CONTEST:
Attention high school seniors! Do you have a passion for our environment and love to keep Texas litter-free? Apply to win one of the four "Don't mess with Texas" scholarship awards! One $8,000, one $6,000, two $2,000. Visit:
dontmesswithtexas.org
FINANCIAL WOMEN IN TEXAS, HILL COUNTRY GROUP:
Offers a $1,000 scholarship to a graduating senior from any of the Hill Country area high schools represented by our members, to provide funds for advancing educational goals of any interested student and is open to any senior who meets the eligibility criteria.
Application
. Contact: Stormy Boyd, Kerrville, stormyb@txhcb.com

FIRST UNITED METHODIST CHURCH:
Harriet Wheatley Scholarship. Johnson City. Open to members of the Methodist Church. Application form available from the Church Office, 105 N LBJ Dr, Johnson City. Application due: early-April. Contact: Angela Bacon, 830-868-7414, secretary@fumcjctx.org
GILLESPIE COUNTY A&M CLUB:
The local A&M Club offers scholarships to students who will attend Texas A&M University.
Info & Application
. Scholarships awarded following the Muster Ceremonies on April. Deadline: March
GILLESPIE COUNTY FAIR & FESTIVAL ASSOCIATION:
fredericksburg. Annual scholarship Fest in September. Has awarded over $358,000 for 647 scholarships!
gillespiefair.com
. Provide completed application to Taylor Osbourn at the Extension Office or your FFA Instructor.
Application 2017-2018 (Word)
. Contact: 830-997-2359. info@gillespiefair.com
HIGHLAND LAKES ASSOCIATION OF REALTORS:
Offers $2,000 scholarships. Deadline to apply is June 18, 2021. The scholarships are for students who already have at least 12 hours at a university, junior or community college, or trade or technical school. Recipients will be from one of two groups: A student who is related to a member of the Highland Lakes Association of Realtors who graduated from an accredited high school prior to Jan 1, 2021, including children, grandchildren, great-grandchildren, and current spouse. Or, a student who graduated from a public, private, or accredited home school in Burnet or Llano counties before Jan. 1, 2021. 830-693-5787 or
highlandlakesrealtors.com/pages/scholarships
HIGHLAND LAKES SERVICE LEAGUE:
HLSL is encouraging any woman to apply who is returning to college or a certification program with plans to pursue a career to apply for a scholarship. The Service League typically offers several scholarships each year. Applications can be found on their website at
Web
, and are due by April 16.
HILL COUNTRY CATTLE WOMEN CHAPTER OF TEXAS CATTLE WOMEN:
hillcountrycattlewomen.com
. Promotes and supports the production of the beef industry, and supports private property rights by encouraging state and federal legislation to maintain those rights. Non-profit, non-political. Offers a college scholarship to college juniors and above who are residents of one of the 14 counties HCCW covers. HCCW hopes to promote the education of agricultural majors or those with agricultural interest. Application due early June. Details at:
Application & Information
. Contact: Beverly Lacy, 830-229-5604
(THE) HILL COUNTRY SHEEP AND GOAT ORGANIZATION:
Application Form:
txsheepandgoats.org/scholarships
. Application due: mid-April. Contact: Chris Summers: 830-624-6558; terrapinfarms@gmail.com
HILL COUNTRY STUDENT HELP, INC:
POB 1092, Fredericksburg, TX 78624. Contact: Helen Birk, 830-997-1013. Loans available to use toward college costs.
JASON KRUEGER MEMORIAL SCHOLARSHIP:
Deadline: April. Must have exhibited a steer in Texas Steer Shows.
Application Requirements
,
Application
JOHNSON CITY COMMUNITY EDUCATION FOUNDATION:
Johnson City.
jccefonline.org
. A non-profit resource for continuing education for students by providing scholarships and for teachers by awarding grants that encourage new and expanded approaches to educations. Donated funds are used for student scholarships and teacher grants for JCISD. Donations to: JCCEF, POB 1248, Johnson City, TX 78636. Applications due mid-April, see
Application
. Joe Stewart, 830-868-0873, jstewart@tstar.net
JOHNSON CITY CHAMBER OF COMMERCE & VISITORS CENTER:
830-868-7684; 100 E Main (US-290 at Nugent Ave), Johnson City, TX 78636.
JohnsonCityTexas.info
. Annual scholarship process.
KERR COUNTY FAIR ASSOCIATION:
Queen's Court Scholarship Pageant & Scholarship. Fair held each year at the Hill Country Youth Event Center at 3785 TX-27 in Kerrville, TX 78028.
kerrcountyfair.com/scholarship-pageant
, 830-257-6833, kcfa@kerrcountyfair.com
KERR COUNTY WOMEN'S CHAMBER:
Women Helping Women Scholarship Fund. Purpose is to assist Kerr County women who have a sincere need for financial assistance and for whom the opportunity for higher level education classes will lead to economic independence.
Web
KERRVILLE STOCK SHOW:
hcdjls.org
. High school graduates, ag mechanics, and collegiate scholarships available. Awards between $20,000 & $30,000 in scholarships each year. See
Application & Information
for requirements and application. Deadline: March
PASS IT ON RESALE SHOP:
830-995-3912; 716 Front St, TX-27 at High St, Comfort, TX 78013.
FB
. Charity providing College scholarships to local youth. Accept donations of all household goods and clothing in good condition.

PEDERNALES ELECTRIC COOPERATIVE (PEC):
Johnson City.
pec.coop
. A Texas non-profit corporation owned by its members, the largest electric cooperative in the country, covers 8,100 square miles, 214,000 members, with assets over $1 billion. Offers $100,000 in annual scholarships to eligible high school and home-schooled seniors in our service area. Scholarships from $2,500 to $10,000 that be used to pay expenses at any accredited university, college, junior college, technical school or trade school. Recipient must be at the 12th grade level through public, private or home-schooled education, and the parent or legal guardian must be a PEC member. Available in early 2019.
Application & Information

ROTARY CLUB OF BLANCO COUNTY:
Annual granting of $1,000 scholarships to Blanco County high school seniors for education at universities or technical training schools. For applications and requirements, contact Joe Garcia, 210-834-2836.
STONEWALL CHAMBER OF COMMERCE:
Peach Jamboree Scholarship. This scholarship is awarded in addition to those awarded to the Peach Queen and Duchesses. Applications: 830-644-2735, or
stonewalltexas.com

SCIENCE MILL:
830-992-9549; Johnson City.
sciencemill.org
. A family destination offering a fun, interactive learning environment for all ages. Through cutting-edge technology-based exhibits, games and programs, the Science Mill expands students' understanding and appreciation of science in their everyday lives. By igniting their curiosity and inspiring them to pursue post-secondary education, the Science Mill experience starts students on the path to a lifelong career in science, technology, engineering and math (STEM). Student employee scholarship opportunities are available to be used towards their post-secondary education as a reward for their outstanding work at the museum. Contact Holly Barton, Director of Operations, 844-263-6405 x1002, holly.barton@sciencemill.org
TEXAS ARMED SERVICES:
The Office of State Rep. Jason Isaac (R-Dripping Springs) accepts applications for the Texas Armed Services Scholarship Program (TASSP that awards scholarships up to $4,000 to post-secondary students planning to serve in the United States armed forces or Texas State Guard. Each Texas state senator and state representative can nominate one student for the scholarship. Students seeking nomination from Rep. Isaac's office must meet the following criteria: Reside in Hays or Blanco County; Meet all eligibility requirements detailed at the Texas Higher Education Coordinating Board's website at
thecb.state.tx.us
; Include a resume, two recommendation letters, and a brief cover letter explaining why and in what branch the applicant plans to serve; Submit the above materials to jason.isaac@house.texas.gov no later than July 20. The nominee will be selected and by July 31.

TEXAS FARM BUREAU INSURANCE:
830-997-4396; Fredericksburg.
txfb-ins.com
. Scholarship information and application:
texasfarmbureau.org/youth/youth-opportunities
. 25 scholarships of $1,000 for member families in the Co-Op's service territory. Available: Dick Mitchell Memorial, Young Farmer & Rancher Scholarships, and District Scholarships. Deadline: March
TEXAS FFA ASSOCIATION:
Awards more than 140 scholarships to outstanding graduating seniors through its academic scholarship program. Awarded based on academic and FFA achievements as well as the member's performance in an interview process. 512-480-2894,
texasffa.org/ffa-scholarships
TEXAS HILL COUNTRY WINE INDUSTRY:
texaswinetrail.com
. Scholarship program is in conjunction with Texas Hill Country Wineries, a non-profit trade association. Scholarships awarded to Texas residents enrolled in a school or college program related to the wine industry who are graduating high school seniors and/or a college student in a related industry program. Requires enrollment confirmation in approved program from the school or college. Awards made in November. 872-216-9463, Application:
Application Packet
Back To >> TOP OF PAGE & MAIN INDEX
OTHER FINANCIAL AID
BASIC LOAN CALCULATOR FOR STUDENTS:
mortgagecalculator.org/calcs/loan.php
CALCULATORS & INTEREST RATES:
direct.ed.gov/calc.html
DIY HOME REPAIR SCHOLARSHIP:
improvenet.com/scholarships/home-repair
FAFSA: FREE APPLICATION FOR FEDERAL STUDENT AID:
fafsa.ed.gov
FEDERAL STUDENT AID:
studentaid.ed.gov
FIND TEXAS SCHOLARSHIPS:
niche.com/colleges/scholarships
GREEN HOME IMPROVEMENT SCHOLARSHIP:
homeadvisor.com/scholarships
SCHOLARSHIPS AND FELLOWSHIPS - UNCF MERCK SCIENCE INITIATIVE:
umsi.uncf.org/sif
SCHOLARSHIPS - THE ASSOCIATED GENERAL CONTRACTORS OF AMERICA:
agc.org/cs/career_development/foundation/scholarships
SOCIETY OF WOMEN ENGINEERS SCHOLARSHIPS:
societyofwomenengineers.swe.org/index.php/scholarships#activePanels_
TEXAS SCHOLARSHIPS:
unigo.com/scholarships/by-state/texas-scholarships
TEXAS SCHOLARSHIPS & GRANTS:
collegescholarships.org/states/texas.htm
(THE) SCHOLARSHIP SYSTEM - ULTIMATE LIST OF SCHOLARSHIPS FOR WOMEN AND GIRLS:
thescholarshipsystem.com

SANDY ROAD GUEST HAUS: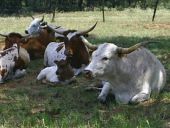 Upscale Western-style Guest House Lodging
in a Beautiful Ranch Setting in the Gorgeous Texas Hill Country

Reservations & Information: 281-300-7177
9242 RR 1320 (Sandy Road), Johnson City, TX 78636

Web: SandyRoadGuestHaus.com Email: info@SandyRoadGuestHaus.com

Come Relax & Enjoy!


---
Back To >> TOP OF PAGE & MAIN INDEX

Site designed, maintained & Copyright © by Cofran & Associates, Inc.All rights reserved
See Terms of Use before using this website.Cofran.cominfo@Cofran.com281-300-7177


---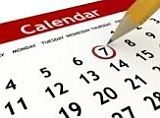 Click
for Hill Country:
»
RECURRING ACTIVITIES
»
MARKET DAYS
»
ALL CALENDARS
»
ATTRACTIONS
»
ADVENTURES
»
MAPS
---

---
Check us out on


---

---

---
Texas Walks . .
What's Raised Here,
Stays Here! 100% local!!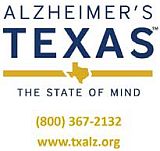 5 locations in
Central Texas
September and October.
Corporate sponsorship
& team/individual
registrations now available.
---
---
Affordable Pre-paid Emergency Air Transport Service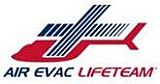 Click image for details
Protection starts at $65/yr
---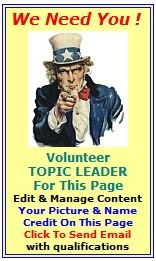 ---

Protect Your Computer Files With



On-Line storage
of your data.

Easy!

Just click
to get started.


---
---

---