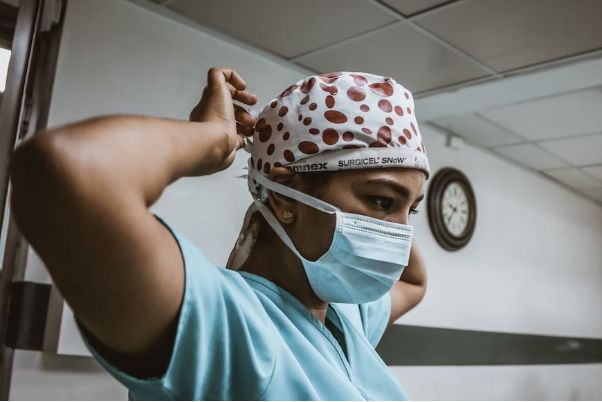 Image Source:
Unsplash
If you're thinking about a career in nursing, you're certainly not alone. Nursing is one of the most popular professions in the country, and for good reason. Nurses play a vital role in the healthcare system, providing essential care to patients. In addition to being in high demand, nursing is also a highly rewarding profession. Nurses have the opportunity to make a difference in the lives of their patients, and they often form strong bonds with those they care for. If you're looking for a career that is both challenging and rewarding, nursing may be the perfect fit for you.
Get a Degree in Nursing
The first step to becoming a nurse is to get a degree in nursing from an accredited institution. There are many different types of nursing programs out there, so it's important to do your research and find one that's right for you. Once you've chosen a program, the next step is to complete all of the coursework and clinical rotations required for graduation.
A degree in nursing can open up a world of opportunities. It can mean better
job prospects
, higher pay, and the ability to choose from a variety of nursing roles. You'll need to have a strong desire to help others. Nursing is a demanding profession that requires long hours and often takes place in challenging environments. You'll also need to be able to handle
stress
, have excellent communication skills, and be able to work well under pressure. If you think you have what it takes to become a nurse, then a degree in nursing may be the right choice for you.
Pass the NCLEX-RN Exam
After you've graduated from nursing school, the next step is to pass the NCLEX-RN exam. This exam is administered by the National Council of State Boards of Nursing and is used to determine whether or not you have the knowledge and skills necessary to be a safe and effective nurse. To prepare for the exam, be sure to review all of your course material and practice with NCLEX-RN practice questions.
Get Licensed and Certified
You'll need to get licensed by your state's Board of Nursing. In order to do this, you'll need to submit an application along with proof of your education and passing score on the
NCLEX-RN exam
. Once you've been licensed, you can then pursue certification in your specialty area if you so choose. Since BSN to MSN online programs are now available in Texas, you can even consider getting a masters just to cast your net wider.
Pursue Additional Training
Pursuing additional training can help you to stay up-to-date on the latest advances in medical care. It can also make you more marketable to potential employers and help you to earn a higher salary. Further training and studies can give you the chance to specialize in a particular area of nursing, such as geriatrics or pediatrics. For instance if you want to upgrade from
BSN to MSN online programs available to Texas residents
can help you accelerate this. This also shows that you are committed to your career and are willing to invest in your own professional development.
Becoming a nurse is a rewarding career choice that will allow you to make a difference in the lives of others. While the process may seem daunting at first, just follow these simple steps and you'll be on your way to becoming a nurse in no time.