Click for Free
Calendar
Event Submission
---
Click here for your



basic Portal listing!
---

---
FIRST CHOICE SHUTTERS
& BLINDS





Serving South-Central Texas
Quality window treatments
Plantation shutters, blinds, screens, shades
Wood and faux wood available
Made in America

Locally owned & operated:
Tim & Barbara Van Tassel
830-201-2151
timgvant@hotmail.com
Johnson City, TX
Call, email or text with questions or to arrange a no-obligation visit and quotation at your place.
Facebook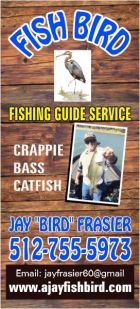 ---
Carport & Tent Spot Rentals In Rural Kerrville During Eclipse
---
COFRAN'S PC &
TECHNOLOGY HELP
- - -
Online, Remote
Tech Support &
Call-In Help Desk

Virus? Frustrated?
PC slowed down?
We can tune it up!
Internet, Wi-Fi,
Websites,
Email, Outlook,
Social Media,
Tech Marketing,
Excel, Quickbooks,
Zoom, TeamViewer,
Carbonite
** PC Repairs **

BSEE, MBA, xCPA
Veteran, Tech Officer

281-300-7177
Johnson City
info@cofran.com
www.cofran.com
---
"The Web Guy"
WEB SITE DESIGN
& MAINTENANCE
Economical
& Effective
281-300-7177
Johnson City, TX
info@cofran.com
cofran.com


---

"Business Coach"

COST CONTROLS,
EFFICIENCY &
BETTER STRATEGIES
= MORE PROFIT !!

Economical
& Effective

281-300-7177
Johnson City, TX

info@cofran.com
cofran.com


---
---

---

Cofran's Texas . . .
Hill Country Portal
A Powerful Information Database & Gateway Service for the Texas Hill Country

Use above MENU To Find "All Things In The Texas Hill Country"

County Profile For:
WILLIAMSON COUNTY, Texas
County Seat: GeorgetownEst: 1848
County Borders: N: Bell; NE: Milam; E: Lee; SE: Bastrop; SW & W:
Travis
; NW:
Burnet
Population (2016): 528,718Businesses (2015): 9,842COL Index (2009): 83.3
Zip Codes: 76527 76530 76537 76573 76574 76578 78613 78615 78626 78627 78628 78630 78633
7863478641 78642 78646 78664 78665 78673 78674 78680 78681 78682 78683 78717 78729
Area Codes: 254, 512Time Zone: CST
Center Line Coordinates: 30° 40' N; 97° 35' W
Major Highways: US-183, US-79; IH-35; TX-95, TX-29
Rivers: San GabrielLakes:
Area: 1,118 smElevation:
Quick Link To:
Directory Listings In This County
BACKGROUND INFORMATION
CITIES & TOWNS IN THIS COUNTY:
Communities: Austin, Bartlett, Cedar Park, Coupland, Florence, Georgetown, Granger, Hutto, Jarrell, Jonah, Leander, Liberty Hill, Macedonia, Norman's Crossing, Round Rock, Schwertner, Taylor, Thorndale, Thrall, Walburg, Waterloo, Weir
Not all of Williamson County is within the Texas Hill Country. Only the western half of the county area is in the Hill Country. The approximate dividing line is IH-35. For our definition of the boundaries of the Texas Hill Country, see:
Definition & Maps
COUNTY GOVERNMENT:
County Judge: Dan Gattis, 512-943-1550
Main: 512-943-1100
County Courthouse, 710 Main St, Georgetown, TX 78626
Web: wilco.org, Email: ctyjudge@wilco.org
REGIONAL SUPPORT COUNCILS:
Capital Area Council Of Governments (CAPCOG)
Ofc: 512-916-6000, Fax: 512-916-6001
6800 Burleson Rd, Bldg 310, Ste 165, Austin, TX 78744
capcog.org; bvoights@capcog.org
CHAMBER, TOURISM & ECONOMIC DEVELOPMENT:
See city web sites
PRINCIPAL BUSINESS:
Agriculture, tourism
EVENT CALENDAR:
For full details on these and nearby events see
Festivals & Major Events
,
Trade Days & Farmers Markets
and calendars on our other focus topic pages accessible from the menu above.
WEATHER:
Local Weather
;
Hill Country-wide Weather
MEDIA COVERAGE:
See full details in
Directory
below.
On-Line News: Google News
Newspapers: Williamson County Sun, 512-930-4824; wilcosun.com
Radio/TV, Articles & Videos:
MAPS:
Local Google Map
;
Williamson County Map
;
Hill Country Special Maps
HISTORY:

Handbook Of Texas Online: TSHA
County TXGenWeb Project: Genealogical/historical information, including cemeteries, markers, maps, census data, surname queries): TXGenWeb
Williamson County Historical Commission: See full details in Directory below.
More History: See Portal city profiles in list shown above.
CEMETERIES:
See listings in each town, and:
Williamson County Cemetery Photos, Facts & Directions
OTHER PROFILES:
City Data
; TXCIP (not available); Texas Escapes (not available);
US Census Quick Facts
;
Wikipedia
NOTES:
We welcome inquiries, comments and submission of updates, additions, corrections & digital photos,
without compensation. Send to Editor at:
editor@HillCountryPortal.com
Back To >> TOP OF PAGE & MAIN INDEX
BUSINESS & ORGANIZATION DIRECTORY
COUNTY GOVERNMENT
WILLIAMSON COUNTY. JUDGE:
County Judge Dan Gattis, 512-943-1550; Main: 512-943-1100; County Courthouse, 710 Main St, Georgetown, TX 78626.
wilco.org
,
ctyjudge@wilco.org
WILLIAMSON COUNTY. APPRAISAL DISTRICT:
512-930-3787; 625 FM 1460, Georgetown TX 78626-8050.
wcad.org
WILLIAMSON COUNTY, HISTORICAL COMMISSION:
williamson-county-historical-commission.org
WILLIAMSON COUNTY. SHERIFF:
512-943-1300; 508 S Rock St, Georgetown, TX 78626. Sheriff James R. Wilson; Email:
jameswilson@wilco.org
STATE & FEDERAL OFFICES LOCATED IN THIS COUNTY
THAT REPRESENT THE TEXAS HILL COUNTRY

TEXAS A&M AGRILIFE EXTENSION SERVICE:
agrilifeextension.tamu.edu
. Mission is to improve the lives of people, businesses and communities across Texas and beyond through high quality, relevant education. See full Focus Topic Profile at:
AgriLife
Local: Williamson County
, 512-943-3300; 3151 Inner Loop Rd, Ste A, Georgetown, TX 78626.
williamson.agrilife.org
, Email:
williamson-tx@tamu.edu

TEXAS DEPT OF PUBLIC SAFETY (DPS):
512-424-2000; 5805 N Lamar, Austin, TX 78752.
txdps.state.tx.us
. Responsible for statewide law enforcement and vehicle regulation.
Local:
512-486-2800; 216 E Wells Branch Pkwy, Pflugerville, TX 78660

US POST OFFICES:
800-275-8777.
usps.com
512-259-1965; 801 US-183, Leander, TX 78646
512-515-6308, 2655 RR-1869, Liberty Hill, TX 78642-9998
STATE & FEDERAL OFFICES LOCATED ELSEWHERE
THAT REPRESENT THE TEXAS HILL COUNTRY
Click:
State & Federal Offices


EMERGENCIES
(Police, Fire, EMS/Medical)
Dial 911

CRIME STOPPERS-REPORT ANONYMOUSLY:
1-800-222-8477; or click:
Stoppers

DISASTER & EMERGENCY SERVICES:
Beyond dialing 911 for emergency services (police, fire, rescue), when a major destructive event occurs (wind damage, flooding, explosion, wildland fire, mass casualty incidents, terrorism, etc.), response services are organized based on the disaster coverage area and severity:
•
Emergency Shelters & Local Relief Services Mostly Within A City:
Depending on local needs and incident circumstances, check with local service and information organizations and locations that can be found on the Portal city page for each town/city, per the above Portal menu at the top of each page. On these city pages you can determine their open/close status and scope of services (shelter, showers, food, clothing, financial, essential supplies, other) presently offered, and donations (food, clothing, cash, other) they will accept. Their scope can change quickly based on the extent of damage and needs. The city pages also include emergency contacts for major utilities that are often affected during such incidents, including power, water, communications, etc.
•
Multiple City Or County-wide Incidents:
See County Judge's office for Emergency Management, and Sheriff's Dept above.
•
Multiple County Incidents:
See our Portal Focus Topic Page on
Emergency Services
for comprehensive information on area-wide emergency resources and contacts (Red Cross, TCEQ, Alert Systems, etc.).
•
CAPCOG Emergency Alert System:
866-484-3264;
Web Sign-Up
. A free, automated system whereby you can be notified (via phone call, text, or mobile app) by your local emergency response team in the event of emergency situations or critical community alerts. Examples: evacuation notices, bio-terrorism alerts, boil water notices, severe weather and missing child reports.

CRISIS HOTLINES: click Hotlines-Emergencies


NON-PROFITS, PUBLIC SERVICE & SOCIAL SERVICE ORGANIZATIONS
WITH OFFICES LOCATED WITHIN THIS COUNTY: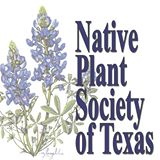 See detailed listings in each city/town in this county. Use the list with city links for this county at the top of this profile page. Or, use the Menu at the top of every page for city links.
NATIVE PLANT SOCIETY OF TEXAS:
npsot.org
. Promoting research, conservation and utilization of native plants and plant habitats of Texas through education, outreach and example. A non-profit organization supported by grants, donations and member dues.
Local: Williamson County Chapter
,
npsot.org/wp/wilco
. 2nd Thur, 6:30-8:30p, at Public Library, 402 W 8th St, Georgetown, TX 78626

TEXAS FARM BUREAU - WILLIAMSON COUNTY:
512-365-5212; 2301 N Main St, Taylor, TX 76574.
texasfarmbureau.org
.
A county-wide non-profit, providing a political voice regarding agriculture,
as well as insurance, financing and education services.

TEXAS MASTER GARDENERS ASSOCIATION:
txmg.org
. A non-profit organization under the Texas A&M AgriLife Extension Program. Mission is to disseminate horticulture education on gardening, water conservation, soil maintenance, native & earthkind planting.
Local club: Williamson County Master Gardeners
, 512-943-3300; Williamson County Extension Office, 3151 SE Inner Loop Rd, Ste A, Georgetown, TX 78626. Counties served: Williamson.
TEXAS MASTER NATURALISTS:
txmn.org
. A non-profit organization under the Texas A&M AgriLife Extension Program in concert with Texas Parks & Wildlife. Mission is to develop a corps of well-informed volunteers to provide education, outreach, and service dedicated to the beneficial management of natural resources

and natural areas within their communities.
Local: Good Water Chapter
, 512-943-3300; Williamson County Extension Office, 3151 SE Inner Loop Rd, Ste A, Georgetown, TX 78626. Counties served: Williamson.
txmn.org/goodwater
TEXAS RIO GRANDE LEGAL AID (TRLA):
1-888-988-9996; 4920 IH-35 N, Frontage Rd, Austin, TX 78751.
trla.org
. A non-profit organization that provides free legal services to eligible low-income residents in 68 counties of SW Texas, including the Hill Country, and also represents migrant and seasonal farm workers. No local permanent offices (except nearby Austin and San Antonio), however visits are made to some cities. Start eligibility application process on web or call for appointment.

Counties served: Bandera, Blanco, Burnet, Comal, Edwards, Gillespie, Hays, Kendall, Kerr, Kimble, Llano, Mason, Medina, Real, Travis, Uvalde, Williamson
WILLIAMSON BURNET COUNTY (WBC) OPPORTUNITIES:
wbco.net
. A nonprofit community action agency serving Williamson and Burnet County residents since 1966. Provides assistance with affordable housing and basic needs, Meals on Wheels, Head Start and Early Head Start programs. To receive assistance, call the WBC Opportunities Community Services office.
Nearest Local office: 512-763-1400; 604 High Tech Dr, Georgetown, TX 78626
WILLIAMSON MUSEUM:
512-943-1670; 716 S Austin Ave, Georgetown, TX 78626.
williamsonmuseum.org
Note:
See chamber, tourism & economic development listings in profile section above.
Note:
For Hill Country-wide non-profits, public service and social service organizations, see
Hill Country Information
WITH OFFICES LOCATED OUTSIDE THIS COUNTY: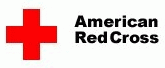 AMERICAN RED CROSS, Central Texas Chapter:
512-928-4271; 800-928-4271;
2218 Pershing Dr, Austin, TX 78723.
centex.redcross.org
. A humanitarian organization led by volunteers and guided by its Congressional Charter and the fundamental principles of the International Red Cross Movement, that provides relief to victims of disasters and helps people prevent, prepare for and respond to emergencies. Serves Burnet, Hays, Llano, Travis & Williamson counties.
CENTRAL TEXAS ASSN OF RESOURCE CONSERVATION & DEVELOPMENT, INC:
512-352-3565.
centraltexasrcd.presspublisher.org
. A non-profit who's mission is to provide support through regional and state-wide education, leadership and coordination in the development, conservation and wise use of human resources. Counties Served: Bexar, Bastrop, Bell, Caldwell, Coryell, Falls, Hays, Limestone, McLennan, Milam, Travis, Williamson

COMMUNITY ACTION, INC. OF CENTRAL TEXAS:
communityaction.com
. Develops opportunities for people and communities to realize their potential. Adult education, Head Start, utility assistance, senior citizens, primary health services, family planning, HIV/AIDS assistance, breast & cervical cancer outreach, prescription assistance, home visiting.
Nearest local office:
512-392-1161; POB 748, 101 Uhland Rd, Ste 107, San Marcos, TX 78666


CALL or e-Locate BEFORE YOU DIG!
Free Texas 811 Locator
1-800-344-8377
www.texas811.org


HILL COUNTRY-WIDE UTILITY PROVIDERS:
For Hill Country area
utility service providers
(electric, gas, water, sewer, trash),
telecom providers
(land lines, cellular service, TV, internet), and related services (package delivery, newspaper, etc.), click:
Utilities & Telecom

SANDY ROAD GUEST HAUS: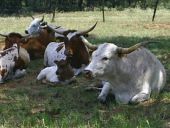 Upscale Western-style Guest House Lodging
in a Beautiful Ranch Setting in the Gorgeous Texas Hill Country

Reservations & Information: 281-300-7177
9242 RR 1320 (Sandy Road), Johnson City, TX 78636

Web: SandyRoadGuestHaus.com Email: info@SandyRoadGuestHaus.com

Come Relax & Enjoy!


---

Site designed, maintained & Copyright © by Cofran & Associates, Inc.All rights reserved
See Terms of Use before using this website.Cofran.cominfo@Cofran.com281-300-7177


---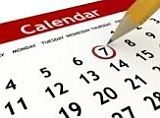 Click
for Hill Country:
»
RECURRING ACTIVITIES
»
MARKET DAYS
»
ALL CALENDARS
»
ATTRACTIONS
»
ADVENTURES
»
MAPS
---

---
Check us out on


---

---

---
Texas Walks . .
What's Raised Here,
Stays Here! 100% local!!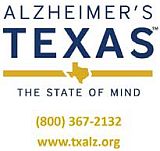 5 locations in
Central Texas
September and October.
Corporate sponsorship
& team/individual
registrations now available.
---
---
Affordable Pre-paid Emergency Air Transport Service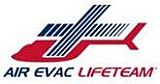 Click image for details
Protection starts at $65/yr
---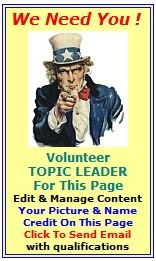 ---

Protect Your Computer Files With



On-Line storage
of your data.

Easy!

Just click
to get started.


---
---

---