Hill Country artisan Sharon Cofran creates hand-crafted, ultra-light earrings; and a variety of holiday decor.
Beautiful, original, home decor and inexpensive gifts for all occasions.
All products are hand-crafted here in Johnson City, Texas.
Sharon's gorgeous polymer-clay earrings are a pleasure to wear, and you deserve them!
Ultra light weight. No more painful strain on your ears, head and neck caused by heavy earrings from days gone by!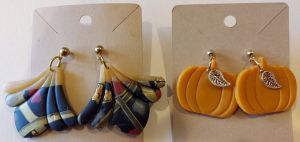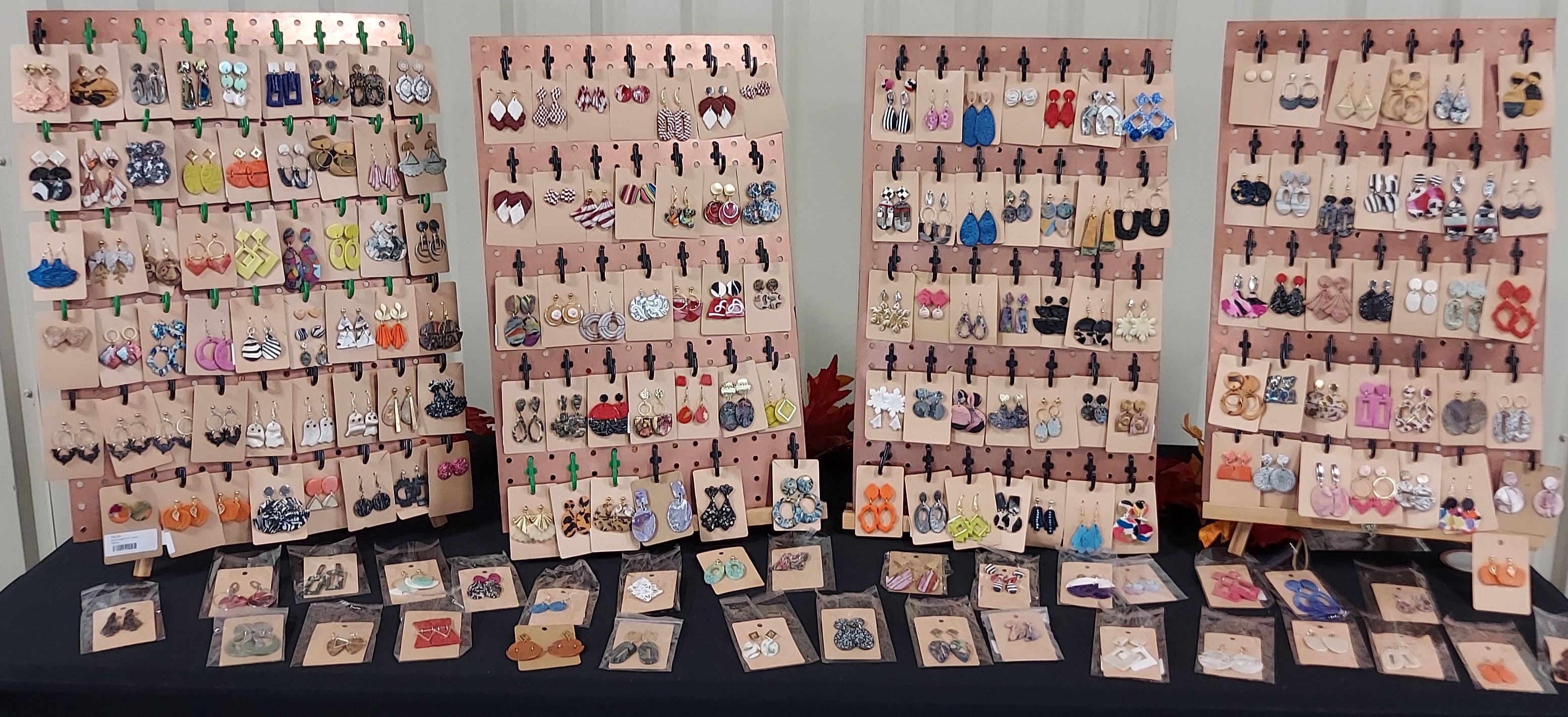 Sharon's creative decor items are wonderful in your home for the holidays, and make great gifts as well!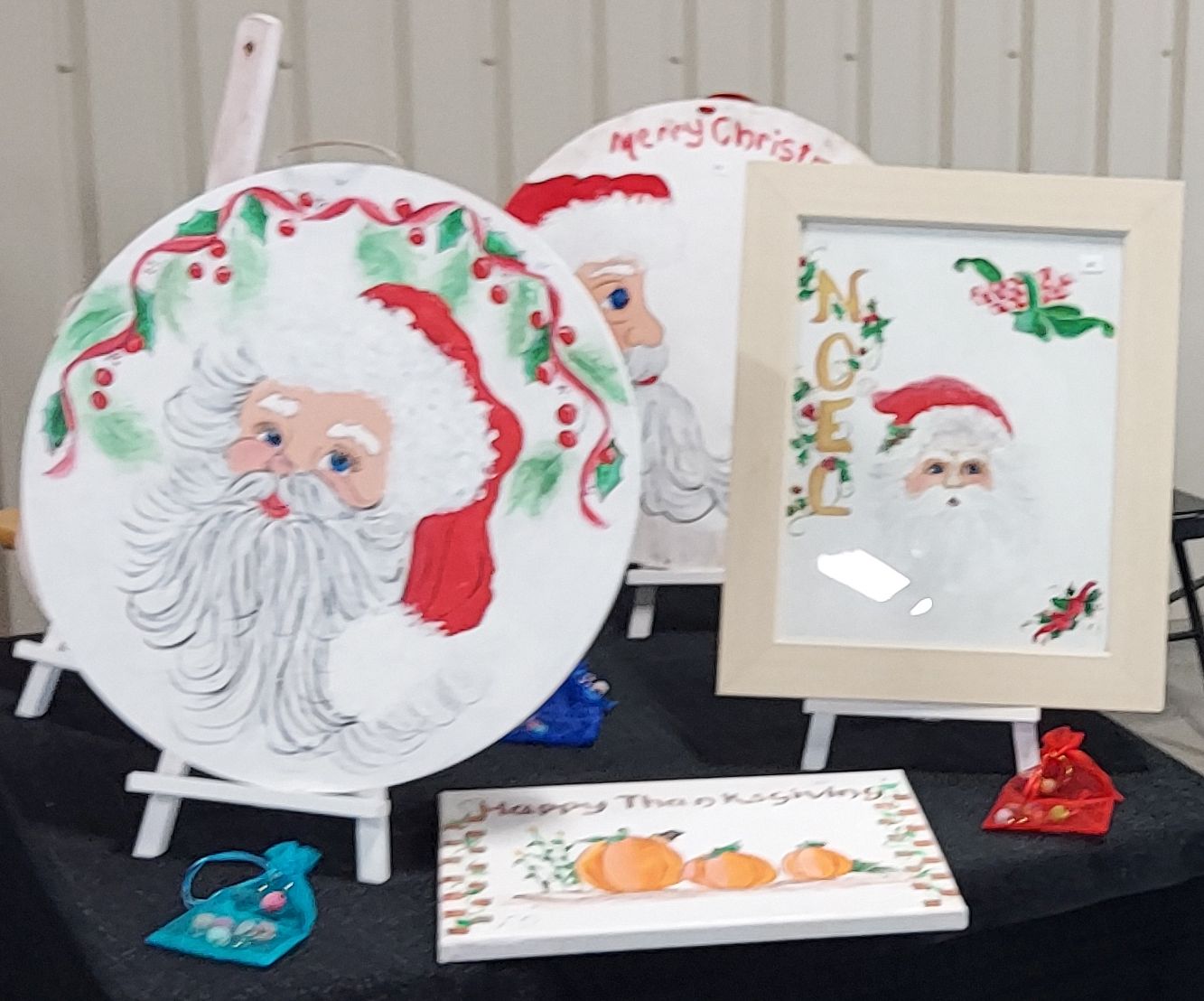 AVAILABLE AT:
No sales online or by phone.
Craft displays and sales always available at:
>> Old Annex Market: 512-736-8258; 200 N Ave G, Johnson City, TX 78636.
www.oldannex.com
. Vendor market, inside.
Displays and sales occasionally available at Hill Country markets. Upcoming schedule: Open for now, please check back.
ABOUT SHARON:
Sharon Cofran, Studio in Johnson City, Texas, 281-543-4410,
www.HillCountryPortal.com/web/sharon