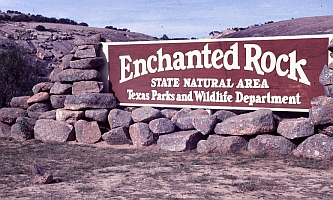 Welcome sign at park entrance.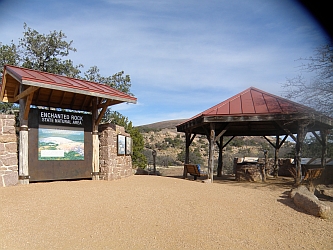 Information Board at trail head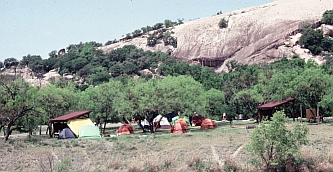 Camping area below the rock.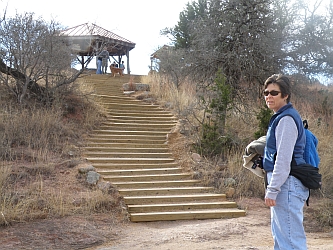 Start of the hike, & a look back.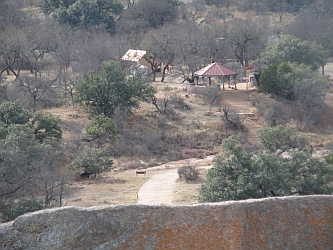 A look back again, are we sure we want to do this?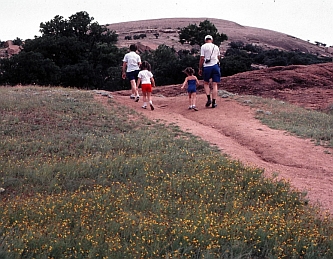 Family hikers.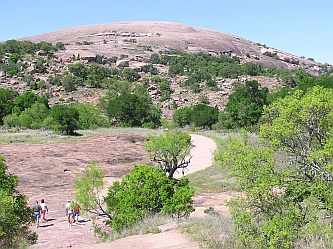 It is huge! Those specs on the mountain are people!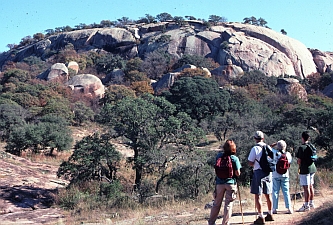 A little closer. Hope you brought water.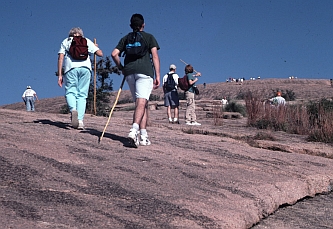 Hiking summit trail.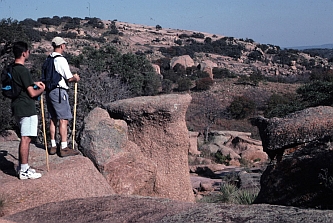 Hiking Loop Trail.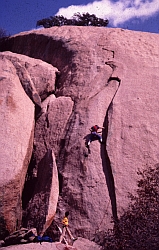 Real rock climbing.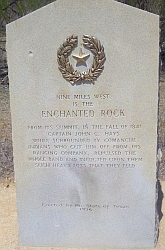 Marker at Hwy 281 & FM 965