Click for Free
Calendar
Event Submission
---
Click here for your



basic Portal listing!
---

---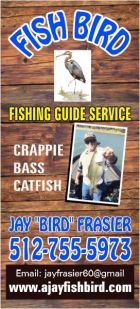 ---
COFRAN'S PC &
TECHNOLOGY HELP
- - -
Online, Remote
Tech Support &
Call-In Help Desk

Virus? Frustrated?
PC slowed down?
We can tune it up!
Internet, Wi-Fi,
Websites,
Email, Outlook,
Social Media,
Tech Marketing,
Excel, Quickbooks,
Zoom, TeamViewer,
Carbonite
** PC Repairs **

BSEE, MBA, xCPA
Veteran, Tech Officer

281-300-7177
Johnson City
info@cofran.com
www.cofran.com
---
"The Web Guy"
WEB SITE DESIGN
& MAINTENANCE
Economical
& Effective
281-300-7177
Johnson City, TX
info@cofran.com
cofran.com


---

"Business Coach"

COST CONTROLS,
EFFICIENCY &
BETTER STRATEGIES
= MORE PROFIT !!

Economical
& Effective

281-300-7177
Johnson City, TX

info@cofran.com
cofran.com


---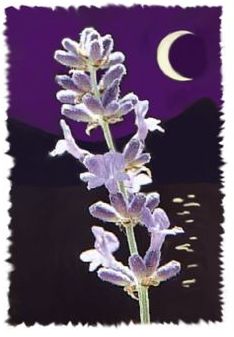 ---
---

---

Cofran's Texas . . .
Hill Country Portal
A Powerful Information Database & Gateway Service for the Texas Hill Country

Use above MENU To Find "All Things In The Texas Hill Country"

Focus Topic Profile For:
LAVENDER
IN THE TEXAS HILL COUNTRY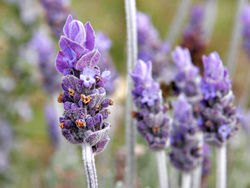 The Texas Hill Country is rapidly becoming a hotbed for lavender farms.
The type of soil (alkaline limestone soil), dry weather and entrepreneurial spirit found here in the Hill Country have produced many farms with thousands of plants to rival their famous cousins in France.
Smell the aroma? Lavender is just one more reason you have to visit the Texas Hill Country! The adventurous spirit of this industry is the same spirit that brought the pioneers who settled this rugged landscape. The blooming season typically runs May through July.
The scope of this lavender market includes tours of beautiful fields of blooming lavender at the growers' farms, and tours of the production of lavender products, and of course, the on-farm retail store sales of locally crafted lavender products made by these farms. The craftsmanship and artistry of these products distinguishes one vendor from the next. These products are available at the farms, and via on-line and traditional walk-in stores, and at open market events (see more about events below). These products include: body lotions, bath washes, soaps, salts, essential oil, sachets, medicinal items, and extracts to flavor food and beverage products, the most popular being lavender margaritas and lavender honey. And, of course, lavender plants to take home and enjoy. These growers and producers often conduct classes in aroma therapy and hold demonstrations of lavender oil distillation.
As you look through the following, notice the number of farms that have folded, testimony to the vagaries of weather, competition, plant biology, and who knows what else. With owner motivation typically rooted in passion, the fact remains it is a tough business environment, with all the risks and rewards that accompany it. While we have noted some of these farms as being "closed" in the listings below, which they are regarding lavender operations, they may be alive and thriving in pursuit of other business activities.
Come join us.
"Let's Lavender Together"
®
We welcome inquiries, comments and submission of updates, additions, corrections & digital photos,
without compensation. Send to Editor at:
editor@HillCountryPortal.com
QUICK INDEX TO CATEGORIES (

click choice)
LAVENDER FESTIVALS IN THE HILL COUNTRY
To celebrate the beginning of the lavender bloom season, plan on attending the following festivals.
BECKER VINEYARDS LAVENDER FEST:
Stonewall
, at Becker Vineyards, in Stonewall.
beckervineyards.com
. Lavender products, vendors, speakers, concessions, music, cooking demos, wine tasting, tours. Luncheons & dinners. Free admission. 2020: Canceled
BLANCO LAVENDER FESTIVAL:
The City of
Blanco
is the Lavender Capital of Texas, and holds a great festival each June with vendors, displays, tours, entertainment, etc. The entire town of Blanco and the surrounding countryside will be bathed in lavender during the Lavender Festival. The Lavender Market, on the grounds of the historic Blanco County Courthouse, is always a must-see highlight of the festival. Selected vendors and artists from across the Hill Country offer lavender-related pleasures and treasures from the finest craftsmen. See Blanco County Lavender Festival:
blancolavenderfest.com
and their sponsor: the Blanco Chamber of Commerce: 830-833-5101;
blancochamber.com
. 2020: Canceled
ALL YOU EVER WANTED TO KNOW ABOUT LAVENDER
Wikipedia, background article:
en.wikipedia.org/wiki/Lavender
Botanical.com, background article:
botanical.com/botanical/mgmh/l/lavend13.html
GardenGuides.com, Lavender gardening tips & techniques:
gardenguides.com/how-to/tipstechniques/herbs/lavender.asp
Mountain Valley Growers, Lavender background:
mountainvalleygrowers.com/lavendercareandtips.htm

Sequim Washington Lavender Festival:
lavenderfestival.com
University of Maryland, Lavender for Medicinal Use:
umm.edu/altmed/ConsHerbs/Lavenderch.html

Lavender Production, Products, Markets, and Entertainment Farms:
attra.org/attra-pub/lavender.html
Texas Lavender Association (TLA):
texaslavenderassociation.org
. Recognizing the growing lavender industry in Texas, this association was founded as a Texas nonprofit in 2008 to promote the lavender industry.
US Lavender Grower's Association:
uslavender.org
Back To >> TOP OF PAGE & MAIN INDEX or BEGINNING OF DIRECTORY LISTINGS THIS PAGE

SANDY ROAD GUEST HAUS: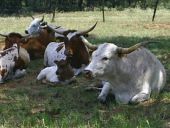 Upscale Western-style Guest House Lodging
in a Beautiful Ranch Setting in the Gorgeous Texas Hill Country

Reservations & Information: 281-300-7177
9242 RR 1320 (Sandy Road), Johnson City, TX 78636

Web: SandyRoadGuestHaus.com Email: info@SandyRoadGuestHaus.com

Come Relax & Enjoy!


---
Back To >> TOP OF PAGE & MAIN INDEX or BEGINNING OF DIRECTORY LISTINGS THIS PAGE
---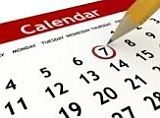 Click
for Hill Country:
»
FESTIVALS/MAJOR EVENTS
»
LIVE ENTERTAINMENT
»
MAPS
---

---
Check us out on


---

---

---
Lavender
Expert Contributor


Key facts in this Portal presentation provided by
Bernadette McFarling
She is the owner/proprietor of Imagine Lavender in the Blanco/Johnson City area, and President of the
Texas Lavender Assn
Web Site
830-833-1166
---
Come share a piece of our world....




Family-owned winery
& vineyard operation
at a century-old
farm house,
breathtaking views
of Hill Country,
& handcrafted
Texas wines

(830) 998-7654
10352 US 290 W
Hye, Texas
williamchriswines.com
---
Affordable Pre-paid Emergency Air Transport Service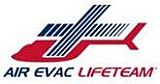 Click image for details
Protection starts at $65/yr
---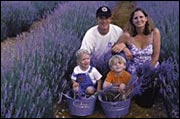 ---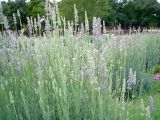 ---

Protect Your Computer Files With



On-Line storage
of your data.

Easy!

Just click
to get started.


---
---

---