Click for Free
Calendar
Event Submission
---
Click here for your



basic Portal listing!
---

---
FIRST CHOICE SHUTTERS
& BLINDS





Serving South-Central Texas
Quality window treatments
Plantation shutters, blinds, screens, shades
Wood and faux wood available
Made in America

Locally owned & operated:
Tim & Barbara Van Tassel
830-201-2151
timgvant@hotmail.com
Johnson City, TX
Call, email or text with questions or to arrange a no-obligation visit and quotation at your place.
Facebook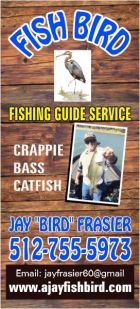 ---
Carport & Tent Spot Rentals In Rural Kerrville During Eclipse
---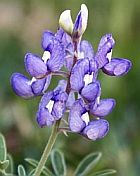 ---
---
---
---
COFRAN'S PC &
TECHNOLOGY HELP
- - -
Online, Remote
Tech Support &
Call-In Help Desk

Virus? Frustrated?
PC slowed down?
We can tune it up!
Internet, Wi-Fi,
Websites,
Email, Outlook,
Social Media,
Tech Marketing,
Excel, Quickbooks,
Zoom, TeamViewer,
Carbonite
** PC Repairs **

BSEE, MBA, xCPA
Veteran, Tech Officer

281-300-7177
Johnson City
info@cofran.com
www.cofran.com
---
"The Web Guy"
WEB SITE DESIGN
& MAINTENANCE
Economical
& Effective
281-300-7177
Johnson City, TX
info@cofran.com
cofran.com


---

"Business Coach"

COST CONTROLS,
EFFICIENCY &
BETTER STRATEGIES
= MORE PROFIT !!

Economical
& Effective

281-300-7177
Johnson City, TX

info@cofran.com
cofran.com


---
---

---

Cofran's Texas . . .
Hill Country Portal
A Powerful Information Database & Gateway Service for the Texas Hill Country

Use above MENU To Find "All Things In The Texas Hill Country"

Focus Topic Profile For:
WILDFLOWERS
IN THE TEXAS HILL COUNTRY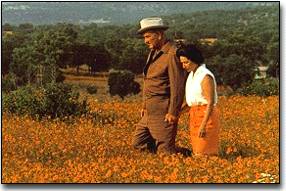 The Texas Hill Country is renowned worldwide for its annual wildflower display that blankets the fields and roadsides across Texas. With sufficient spring moisture, which does not happen every year, the roadways and fields are full of beautiful wildflowers, including the bluebonnet, our state flower.
Scenic Hill Country wildflower routes, guides and tips are outlined in some of the resources below.
Lady Bird Johnson was our champion of wildflowers because of the beauty and joy they bring to so many visitors and residents alike. She was a tireless promoter of beautification of America. Her flower roots are right here in the Hill Country in Johnson City and Stonewall.
WILDFLOWER FACTS FROM TXDOT: See
Web
There are over 5,000 species of wildflowers in the state of Texas.
TxDOT nurtures them through their carefully planned mowing policies.
All species of the Bluebonnet are considered the State Flower. There are also white bonnets and pink bonnets. These will not necessarily bloom the next year true to color if they are mixed among bluebonnets. This is due to their being pollinated by bees and if the bee goes from a bluebonnet to a white bonnet and pollinates the white bonnet, then it could come back as a bluebonnet.
More than 20% of wildflowers are in the Sunflower family.
Indian Paintbrush comes in colors ranging from orange to yellow to purple.
Goldenrod is often confused with ragweed which causes hayfever. However, the goldenrod is not a wind pollinated plant. It is pollinated by bees.
Yucca plants are often found in West Texas and items such as soap and baskets can be made from them.
Prickly poppies have branched, prickly stems and are an abundant supplier of pollen for insects. They come in white, red and pink colors.
Horsemint is in the Mint Family and tea can be made from its leaves. It also attracts bees, butterflies and hummingbirds who are seeking nectar. It blooms from May to September.
Sideoats Grama is the State Grass of Texas. It is a warm season grass growing from July to September.
Little Bluestem has an extensive root system.
Buffalograss is excellent for erosion control and can survive short mowings.
Sand Lovegrass is sometimes called "Ice Cream Grass" because livestock love to eat it and the tops of it look like ice cream.
The department mows and cares for 800,000 acres of right of way.
We welcome inquiries, comments and submission of updates, additions, corrections & digital photos,
without compensation. Send to Editor at:
editor@HillCountryPortal.com
QUICK INDEX TO CATEGORIES (

click choice)
PORTAL WILDFLOWER PHOTO GALLERIES


Stunning photos are available in two galleries on the this Hill Country Portal.
Just click the subject to enter the gallery:

CACTUS & YUCCA IN TEXAS HILL COUNTRY

WILDFLOWERS IN TEXAS HILL COUNTRY
WILDFLOWER PHOTO COLLECTIONS & RESOURCES
BILL PURCELL, TEXAS WILDFLOWERS 2007:
Web
CENTRAL TEXAS WILDFLOWERS:
Web
EDWARDS DIGITAL PHOTOGRAPH GALLERIES:
Web
GARY LIPE'S WILDFLOWERS:
Web
GARY REGNER PHOTOGRAPHY, WILDFLOWER PICTURES:
Web
. Great for identifying flowers.
HERRONSTOCK PHOTO GALLERY:
Web
LANDSCAPES OF TEXAS HILL COUNTRY:
Facebook
. Excellent wildflower landscape submissions by Facebook participants.
MURRY GRIGSBY, TEXAS WILDFLOWERS:
Web
JO SPENCER, TEXAS WILDFLOWERS:
Web
. Lots of great photos accessible through the index at the bottom of the page.
RICH OLIVIERI, TEXAS BLUEBONNETS:
Web
ROB GREEBON PHOTOGRAPHY, TEXAS HILL COUNTRY WILDFLOWERS:
Web
. A blog-style presentation of photos and scenic locations.
TEXAS WILDFLOWER REPORT:
Facebook
TEXAS WILDFLOWERS IN THE HILL COUNTRY OF CENTRAL TEXAS:
Web
WILDFLOWERS OF TEXAS:
Web
WILDFLOWER TOURS, TRAILS, SIGHTINGS & FESTIVALS
WHERE TO SEE THE BEST BLUEBONNETS IN 2018:
Click
jasonrweingart.com/blog/where-to-see-the-best-bluebonnets-in-2018
THIS YEAR'S CALENDAR OF WILDFLOWER FESTIVALS IN THE HILL COUNTRY:
Click
HillCountryPortal.com/hillcountryfestivals.html
. Most are in April and May.
HILL COUNTRY WILDFLOWER TOUR:
Web
, select Travel, then Wildflowers. TXDOT Wildflower Hotline: 800-452-9292. Recording announces where wildflowers are to be found. Travel counselors available 8a-6p. Information available by 7 regions of the state, including the Hill Country. The TXDOT Department's wildflower effort is part of a vegetation management program encouraging the growth of native species that require less mowing and care. April is considered the prime month for blooming wildflowers. TXDOT spreads more than 33,000 pounds of wildflower seeds (over 30 varieties) along Teas highway rights of way each year.
KEEP BANDERA BEAUTIFUL:
Web
LADY BIRD JOHNSON WILDFLOWER CENTER:
Imagine a place where everything is in its place. A place where the gardens, trails, and architecture celebrate the natural and cultural heritage of the Texas Hill Country. A place where people reconnect with the land and learn to appreciate the natural beauty, economic value, and environmental necessity of native plants. This place is the Lady Bird Johnson Wildflower Center, in Austin.
Web
LAKES AND HILLS, BURNET - BLUEBONNET CAPITAL:
Web
LOST SPRINGS RANCH:
Web
RICH OLIVIERI, WILLOW CITY LOOP:
Web
SCENIC ROUTES:
One of the most popular half-day routes is TX 16 from Medina through Kerrville to Llano and San Saba. US 281, in parallel with TX 16, is also popular. The Willow City Loop in
Willow City
in north Gillespie County is particularly wonderful and an iconic area when folks think of Hill Country wildflowers (see more below). Most of the quiet back roads are where the real treasures are found, especially in the north Blanco County area, and Gillespie County. Truth is, if you just take your time traveling the roadways you will see the magnificent beauty of Hill Country wildflowers (provided there was rain in the spring). Happy scenic traveling!
TEXAS BLUEBONNET SIGHTINGS:
waywardimagery.com
,
Facebook
(for latest sightings), by PerriAngela Wickham, Publisher, photographer, teacher, tour guide
WILD ABOUT TEXAS WILDFLOWERS:
Web
. Sightings
WILDFLOWERS IN THE TEXAS HILL COUNTRY: VISIT Fredericksburg TX:
Web
. YouTube video on wildflowers in
Fredericksburg
"WILDFLOWERS OF THE TEXAS HILL COUNTRY"
, a book by Marshall Enquist
WILDFLOWER BLOOM DATES
Bluebonnets: Mid-March, and peak the second week of April
Greenthread: Late April and into June
Indian Blanket: Late April through May
Texas Paintbrush: Mid-March through April, and often grow side-by-side with bluebonnets
Winecup: April through June
UNIVERSITY & GOVERNMENT PROGRAMS REGARDING WILDFLOWERS
PLANT CONSERVATION ALLIANCE:
Web
. National Park Service initiative.
RICE UNIVERSITY, WILDFLOWERS:
Web
WILDFLOWERS IN BLOOM (A&M):
Web
. Horticulture Program, Texas Cooperative Extension
TEXAS DEPT OF TRANSPORTATION (TXDOT) WIDLFLOWER RESOURCES:
Web
. Links to an extensive list of resource articles within the TXDOT system.
TEXAS PARKS AND WILDLIFE WILDFLOWER RESOURCES:
Web
. Links to lots of articles within the TPWD system, plus pictures and sightings. 800-452-9292 (counselors 8a-6p)
TEXAS WILDFLOWERS
JACK COUNTY TEXAS WILDFLOWERS:
Web
. Photos
PHOTOS BY COLETTE:
Web
. Pictures of Texas Wildflowers
TEXAS FLORA GROUP:
Facebook
TEXAS PLANTS AND INVERTEBRATES GROUP:
Facebook
TEXAS WILDFLOWERS GROUP:
Facebook
WILDFLOWER HAVEN:
Web
"WILDFLOWERS OF TEXAS"
, A book by Geyata Ajilvsgi
WILDFLOWER SEEDS & PLANTINGS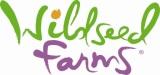 WILDFLOWER SEED FARMS:
Web
. Located in Fredericksburg, TX. This commercial farm has an amazing display (fields) of vibrant wildflowers in season, along with a expansive store selling everything plant-oriented.
EASY WILDFLOWERS:
Web
. About wildflower seeds and wildflower potted plants native to the Midwest and Eastern USA.
NATIVE AMERICAN SEED COMPANY:
325-446-3600; 3791 US 377, Junction, TX 76849.
Web
. Seeds & bulbs-wholesale
THE "LAW", SAFETY & RESPECT FOR PROPERTY & OTHERS
STOPPED VEHICLES ON ROADWAY:
Too often we see visitors stopping their vehicles in the middle of the road, doors open wide, and everyone running out to the flowers with cameras pointed. This is a horribly dangerous vehicle practice, for you and others. The next vehicle driver coming around the curve may not see you, the kids and grandma in time. And, it is illegal to park in the middle of the road. Further, some counties in Texas do not permit stopping along some roads, especially Ranch and Farm to Market roads.
TRESPASSING:
If the land is "posted" (No Trespassing signs or purple tipped fence posts), stay off their property. It is the law! And, just because you don't see a fence or such signs, the property belongs to others and you have no right to transgress. Whether by foot or vehicle, don't go on private property. You must get permission from a property owner to enter their private property. Trespassing is a criminal act and punishable. Please be respectful.
SNAKES, FIRE ANTS, SKUNKS, SPIDERS & OTHER CRITTERS:
These local residents have claim to the landscape. Invade their territory and you might pay a huge price. in the spring, mama rattlers will emerge with newly hatched young. They seek warm sunshine to lay in and nurse their young. They become aggressive and will chase you. Watch your dogs and children.
DON'T PICK FLOWERS:
Simply put, wildflowers do not belong to you. Left alone, they will go to seed and hopefully reappear next year. If you pick them, the next visitor will miss the opportunity to enjoy them. There are laws against damaging or destroying rights-of-way and government property. Certainly you should not dig up clumps of flowers.
"Take Photos Not Wildflowers"
TEXAS DEPARTMENT OF PUBLIC SAFETY - TIPS & GUIDE:
A summary of their guidance . . .
Be mindful of laws against impeding traffic.
Exercise caution when slowing down to enjoy the view.
If you decide to stop, choose areas with light traffic conditions.
Signal before leaving or entering the roadway.
Park off the roadway (off of improved shoulders), parallel to the road in the direction of traffic.
Don't cross lanes of traffic on foot to get to the flowers.
Obey signs that prohibit parking on a particular stretch of roadway.
Failure to follow the rules of the road any time of the year could earn you a ticket.
Be careful, be practical and be sure to abide by our laws while enjoying the Texas wildflowers.
Back To >> TOP OF PAGE & MAIN INDEX or BEGINNING OF DIRECTORY LISTINGS THIS PAGE

SANDY ROAD GUEST HAUS: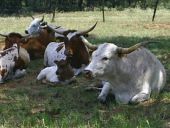 Upscale Western-style Guest House Lodging
in a Beautiful Ranch Setting in the Gorgeous Texas Hill Country

Reservations & Information: 281-300-7177
9242 RR 1320 (Sandy Road), Johnson City, TX 78636

Web: SandyRoadGuestHaus.com Email: info@SandyRoadGuestHaus.com

Come Relax & Enjoy!


---

Site designed, maintained & Copyright © by Cofran & Associates, Inc.All rights reserved
See Terms of Use before using this website.Cofran.cominfo@Cofran.com281-300-7177


---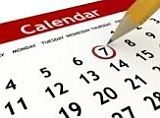 Click
for Hill Country:
»
RECURRING ACTIVITIES
»
MARKET DAYS
»
ALL CALENDARS
»
ATTRACTIONS
»
ADVENTURES
»
MAPS
---

---
Check us out on


---

---

---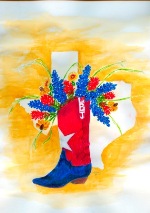 ---
Come share a piece of our world....




Family-owned winery
& vineyard operation
at a century-old
farm house,
breathtaking views
of Hill Country,
& handcrafted
Texas wines

(830) 998-7654
10352 US 290 W
Hye, Texas
williamchriswines.com
---
Affordable Pre-paid Emergency Air Transport Service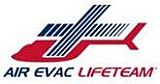 Click image for details
Protection starts at $65/yr
---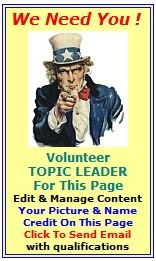 ---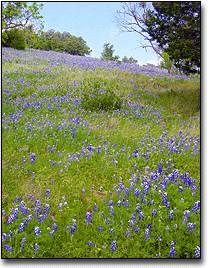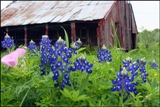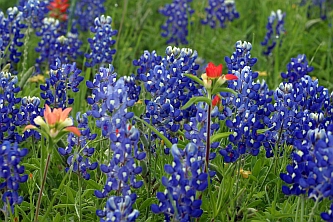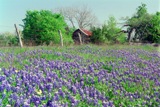 ---

Protect Your Computer Files With



On-Line storage
of your data.

Easy!

Just click
to get started.


---
---

---