Click for Free
Calendar
Event Submission
---
Click here for your



basic Portal listing!
---

---
---
FIRST CHOICE SHUTTERS
& BLINDS





Serving South-Central Texas
Quality window treatments
Plantation shutters, blinds, screens, shades
Wood and faux wood available
Made in America

Locally owned & operated:
Tim & Barbara Van Tassel
830-201-2151
timgvant@hotmail.com
Johnson City, TX
Call, email or text with questions or to arrange a no-obligation visit and quotation at your place.
Facebook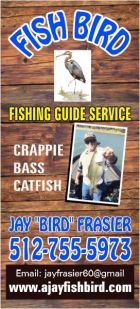 ---
Carport & Tent Spot Rentals In Rural Kerrville During Eclipse
---
---
---
---
---
---
Support the

---

---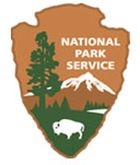 LBJ National
Historical Park
---
COFRAN'S PC &
TECHNOLOGY HELP
- - -
Online, Remote
Tech Support &
Call-In Help Desk

Virus? Frustrated?
PC slowed down?
We can tune it up!
Internet, Wi-Fi,
Websites,
Email, Outlook,
Social Media,
Tech Marketing,
Excel, Quickbooks,
Zoom, TeamViewer,
Carbonite
** PC Repairs **

BSEE, MBA, xCPA
Veteran, Tech Officer

281-300-7177
Johnson City
info@cofran.com
www.cofran.com
---
"The Web Guy"
WEB SITE DESIGN
& MAINTENANCE
Economical
& Effective
281-300-7177
Johnson City, TX
info@cofran.com
cofran.com


---

"Business Coach"

COST CONTROLS,
EFFICIENCY &
BETTER STRATEGIES
= MORE PROFIT !!

Economical
& Effective

281-300-7177
Johnson City, TX

info@cofran.com
cofran.com


---
---

---

Cofran's Texas . . .
Hill Country Portal
A Powerful Information Database & Gateway Service for the Texas Hill Country

Use above MENU To Find "All Things In The Texas Hill Country"

Focus Topic Profile For:
OUTDOOR ACTIVITIES
IN THE TEXAS HILL COUNTRY

The Hill Country has an abundance of natural resources that we find outdoors. We are blessed with such natural bounty. These outdoor resources are available to us to use wisely and with care, so all may enjoy and benefit for generations to come.
Here are some links to interesting information organized by type of resource and activity.
We welcome inquiries, comments and submission of updates, additions, corrections & digital photos,
without compensation. Send to Editor at:
editor@HillCountryPortal.com
QUICK INDEX TO CATEGORIES (

click choice)
SPECIAL PORTAL PAGES BY OUTDOOR TOPIC
HILL COUNTRY ADVENTURE PARKS, CHALLENGE COURSES & EXTREME SPORTS:
Adventure Venues
HILL COUNTRY BATS & BAT CAVES:
Bats & Bat Caves
HILL COUNTRY CAVES & CAVERNS:
Caves & Caverns
HILL COUNTRY DUDE RANCHES:
Dude Ranches
HILL COUNTRY FORTS:
Forts
HILL COUNTRY GOLF COURSES:
Golf
HILL COUNTRY HORSES, RIDING, STABLES:
Horses & Riding
HILL COUNTRY HUNTING & FISHING:
Hunting & Fishing
HILL COUNTRY LAVENDER:
Lavender
HILL COUNTRY MOTORCYCLING:
Motorcycling
HILL COUNTRY NATURAL RESOURCES:
Hill Country Natural Resources
. Covers water, land, wildlife, conservation, management
HILL COUNTRY PARKS, LAKES & RIVERS:
Parks & Lakes
HILL COUNTRY PEACHES:
Peaches
HILL COUNTRY RV PARKS & SERVICES:
RV Parks & Services
HILL COUNTRY SUMMER CAMPS:
Summer Camps
HILL COUNTRY TUBING & PADDLING:
Tubing & Paddling
HILL COUNTRY WILDFLOWERS:
Wildflowers
HILL COUNTRY WINERIES/VINEYARDS:
Wineries
HILL COUNTRY PHOTO GALLERY:
Photo Gallery
HIKING LINKS
TEXAS HIKER:
texashiker.com
. All about hiking.
TEXAS HIKING:
texashiking.com
. Coverage of hiking statewide. Includes trail write-ups, photos and maps.
BIRDING LINKS
The Hill Country has many species of birds, and birding is a great opportunity to get outdoors, an activity the whole family can participate in year around. One great thing about birding is you can do it while you are enjoying other outdoor activities, such as walking, hiking, or biking.
Don't miss our focus page referenced above on Hill Country:
Bats & Bat Caves
AMERICAN BIRDING ASSOCIATION:
americanbirding.org
AUDUBON TEXAS:
audubon.org/chapter/tx/tx
BEST BIRDING LOCATIONS IN THE AUSTIN AREA:
onr.com/user/andyd/Locations.html
DANDY NATURE: PHOTOGRAPHS OF BIRDS AND BUTTERFLIES:
DandyNature.com
NATIONAL AUDUBON SOCIETY:
audubon.org
TEXAS DUCKS UNLIMITED:
texasducks.org

TEXAS PARKS & WILDLIFE DEPARTMENT:
Check out the Texas Parks and Wildlife
Calendar of Events
to find a birding event at state park near you.
If you are new to birding, here is a short but excellent "Introduction to Birding" article from TPWD, and an informative You Tube video on "
Basics of Birding
" that gives an overview of what you should bring, and what you can expect on your family birding adventure. More birding info at:
www.tpwd.state.tx.us/nature/birding
OTHER OUTDOOR & WILDLIFE RESOURCES
EXOTIC WILDLIFE ASSOCIATION (EWA):
Kerrville: 800-752-5431.
exoticwildlife.net
. Provides information and contacts for members covering all aspects of exotic wildlife management including a game ranch directory, contacts for buying and selling exotic wildlife, marketing contacts.
HILL COUNTRY OUTDOORS:
hillcountryoutdoors.com
. Austin oriented.
INTERNATIONAL ASSOCIATION OF FISH AND WILDLIFE AGENCIES
:
sso.org/iafwa
PEDERNALES WILDLIFE MANAGEMENT COOP:
830-868-4528; 4256 Rd 1320, Johnson City, TX 78636. Romelia & Harris Greenwood
TEXAS OUTDOORS JOURNAL:
texasoutdoorsjournal.com
TEXASOUTSIDE.COM:
texasoutside.com
TEXAS RECREATION AND PARK SOCIETY:
traps.org
TEXAS WILDLIFE ASSOCIATION (TWA):
San Antonio: 1-800-839-9453.
texas-wildlife.org
. Dedicated to the conservation, management and enhancement of wildlife and wildlife habitat on private lands.
TEXAS WILDLIFE DAMAGE MANAGEMENT SERVICE:
210-472-5451: San Antonio.
agextension.tamu.edu/twdms/twdmshom.htm
TRAVEL TEXAS:
traveltex.com
US SPORT FISH AND WILDLIFE RESTORATION:
restorewildlife.org/main.cfm

WILDLIFE SERVICES (USDA-APHIS-WS):
aphis.usda.gov/ws
. Assists landowners in predator and nuisance animal control. This agency traps and removes animals in both urban and rural settings. Blanco, Gillespie, Llano and Mason counties: 830-896-6535, Hays County: 409-845-6201
WILD TEXAS:
WildTexas.com
. Guide to Texas parks, travel and outdoor recreation
GENERAL OUTDOOR LINKS
STATE OF TEXAS OUTDOOR RESOURCES:
FEDERAL RESOURCES:

SANDY ROAD GUEST HAUS: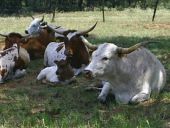 Upscale Western-style Guest House Lodging
in a Beautiful Ranch Setting in the Gorgeous Texas Hill Country

Reservations & Information: 281-300-7177
9242 RR 1320 (Sandy Road), Johnson City, TX 78636

Web: SandyRoadGuestHaus.com Email: info@SandyRoadGuestHaus.com

Come Relax & Enjoy!


---

Site designed, maintained & Copyright © by Cofran & Associates, Inc.All rights reserved
See Terms of Use before using this website.Cofran.cominfo@Cofran.com281-300-7177


---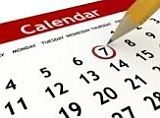 Click
for Hill Country:
»
RECURRING ACTIVITIES
»
MARKET DAYS
»
ALL CALENDARS
»
ATTRACTIONS
»
ADVENTURES
»
MAPS
---

---
Check us out on


---

---

---
Come share a piece of our world....




Family-owned winery
& vineyard operation
at a century-old
farm house,
breathtaking views
of Hill Country,
& handcrafted
Texas wines

(830) 998-7654
10352 US 290 W
Hye, Texas
williamchriswines.com
---
---
Affordable Pre-paid Emergency Air Transport Service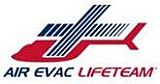 Click image for details
Protection starts at $65/yr
---
---
---
---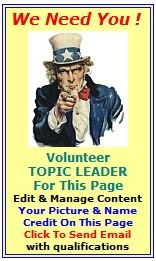 ---

Protect Your Computer Files With



On-Line storage
of your data.

Easy!

Just click
to get started.


---
---

---